With the purple craze in full swing on both coasts, there's a variety of Potion Purple treats offered at both Walt Disney World and Disneyland Resorts. Rancho del Zocalo at Disneyland Park debuted two purple offerings: fish tacos and a frozen drink.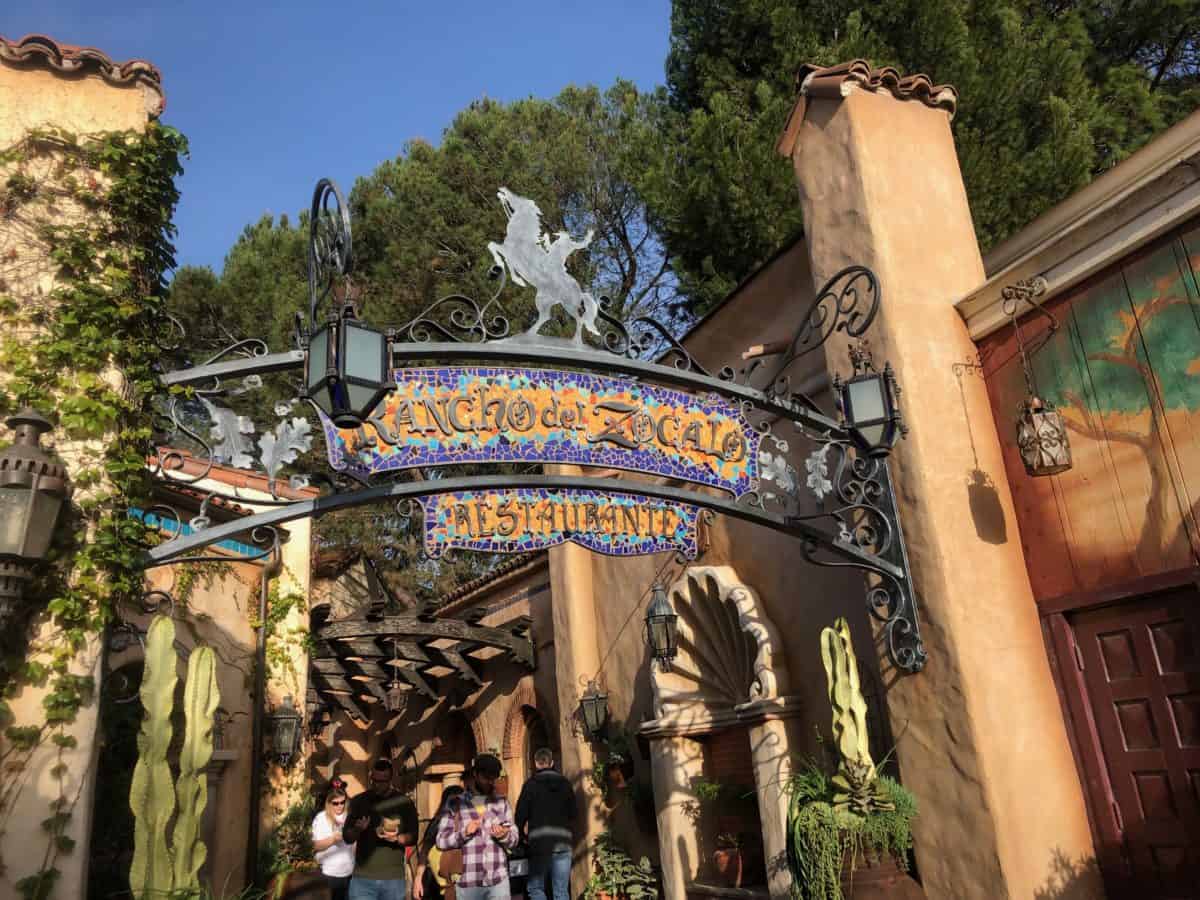 Purple Fish Tacos – $11.99
Don't worry, it isn't purple fish. The purple cabbage and purple chips make these fit the purple mold. These were delicious. They are advertised as being Baja-style (fried) with a spicy aioli, and the tacos didn't disappoint.
The portion is generous especially for being just $12. Chips are included, which is nice as it is a lot of food. The fish was lightly fried and mild. The purple cabbage was fresh and crunchy. The spicy lime aioli had a kick that did give these some spice, so beware if you don't like super spicy food. It's not unbearable spice, but did have a kick. The chips were crunchy and salty in a good way. If we are getting nit-picky, the only thing that could have been better was the tortilla. It wasn't bad, but I've had better with fish tacos which would have taken these from a solid A- to an A or even A+. If you are a fish taco fan, do yourself a favor and give these a try. Squeeze the lime for an added acid kick that was perfect.
Jamaica Freeze – $5.99
This is your typical Disney frozen drink. There is no description as to what the flavor actually is. Between the three of us, all we could come up with was that it was like drinking a flower. There is a candied hibiscus on top, so definitely some hibiscus notes. I found this too sweet, but on a hot day, it would be enjoyable… if you like flowers. For the price though, I would skip it unless you really enjoy slushee drinks.
Be sure to check out our other Disneyland Resort purple food reviews.