"And a ghost will follow you home!" Now you can pick out which happy haunt you'd like to return home with you with these brand new, Haunted Mansion Host A Ghost jars! These first appeared at Disneyland back in August to help celebrate Haunted Mansion's 50th anniversary.
From her Seance Circle, Madame Leota invites guests of The Haunted Mansion to become a caretaker to one of its restless spirits. With a simple tap of this jar, Leota, as head spiritualist, will channel your spirit to materialize for you.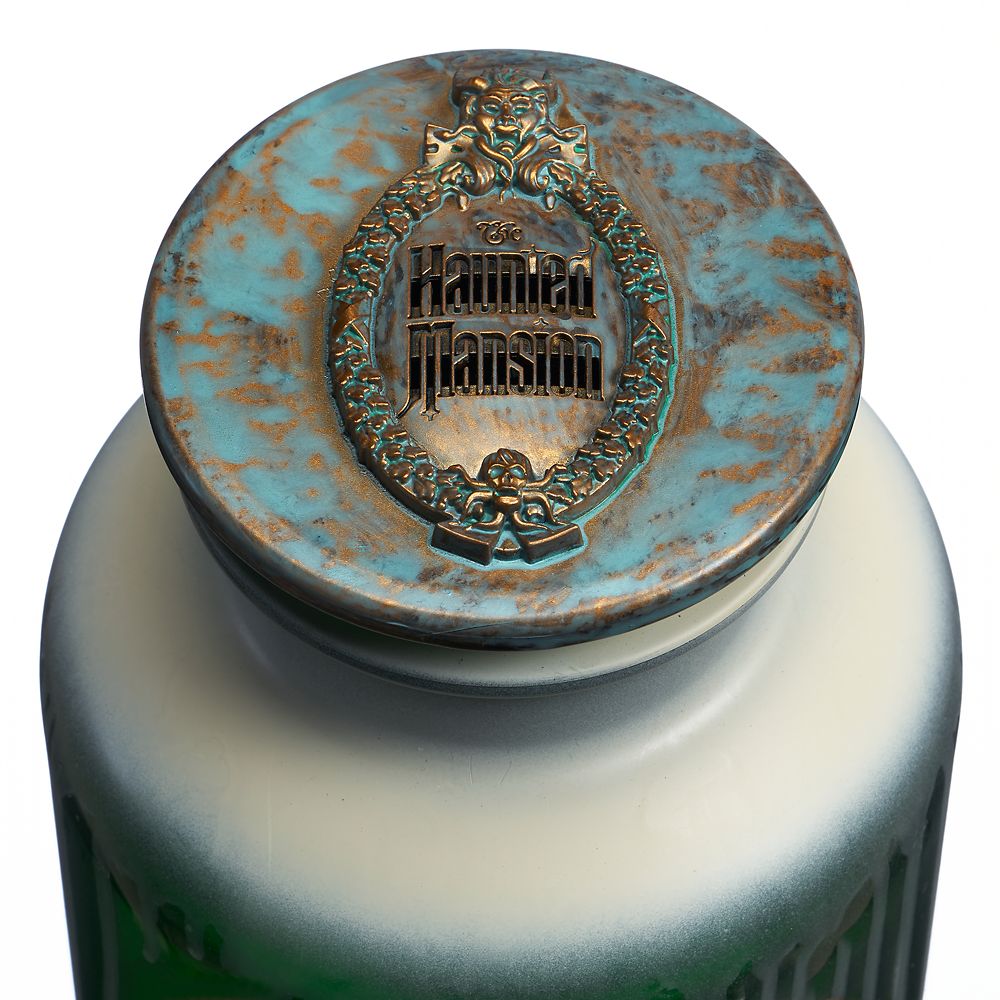 Each motion activated spirit jar contains lights, sounds and astral projection within the aged apothecary jar. An illuminated spirit character's image will appear within the jar when summoned, either by motion activation or by pressing the lid on the top of the jar. Madame Leota may even be heard laughing as you pass by the jar, as these spirits are restless. Each ghost comes with their own unique corresponding charm that hangs from the jar as well as a Death Certificate, because we can never forget that when applying to be the 1,000 Happy Haunt.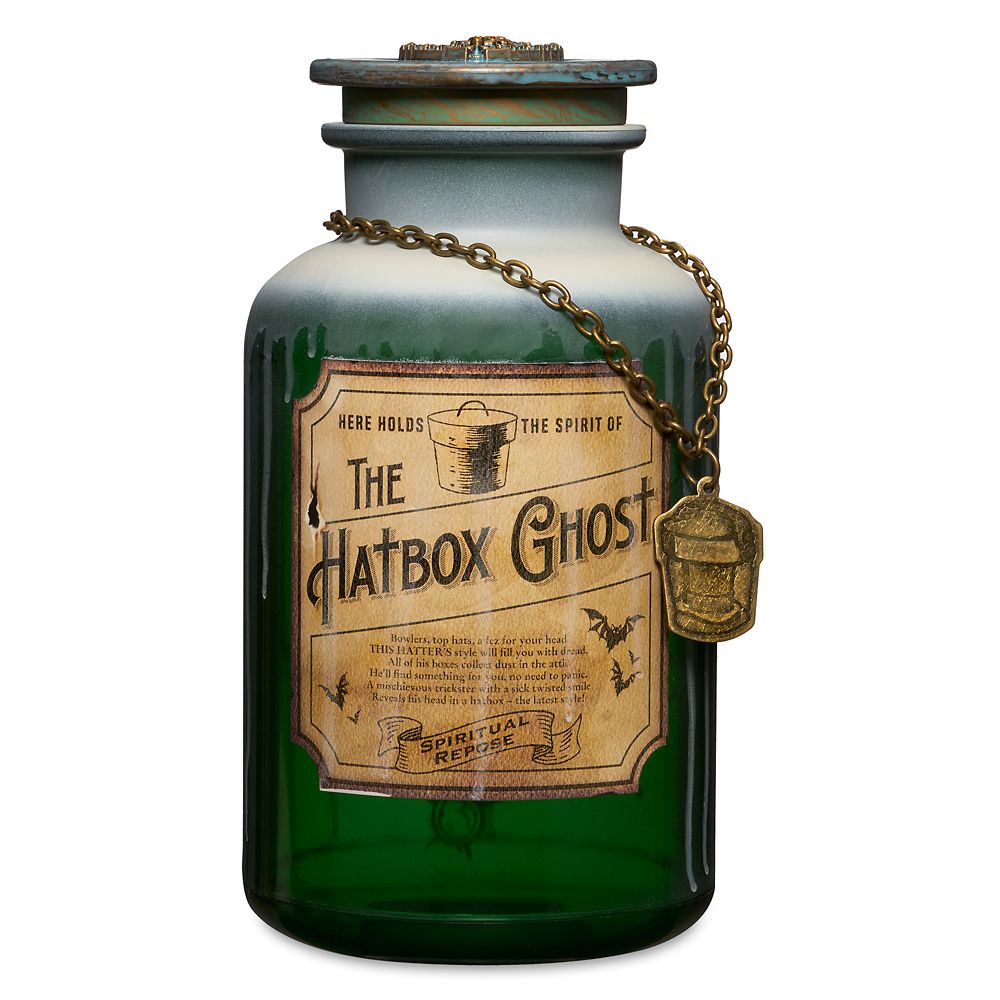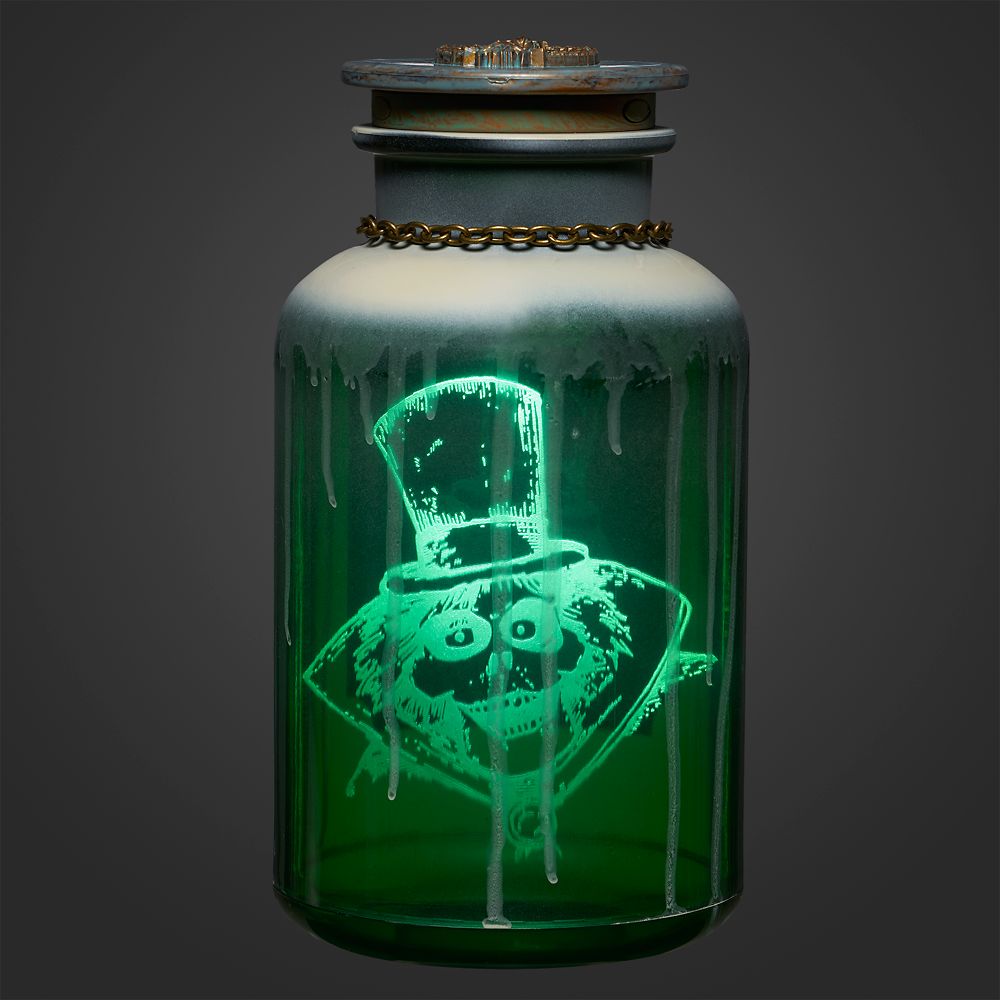 "Howler, tops hats, a fez for your head. This Hatter's style will fill you with dread…" The Hatbox Ghost features, of course, a hatbox charm and his haunting face can be seen illuminated in through the green glass below.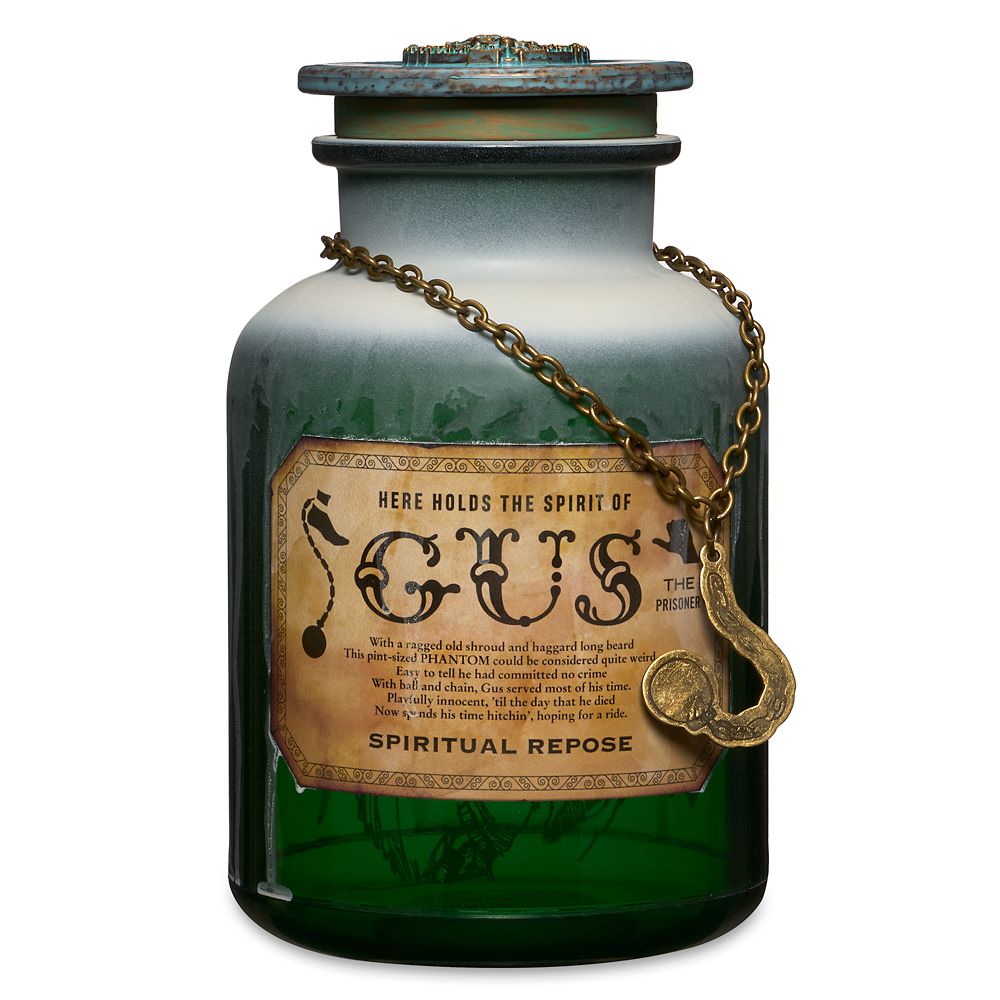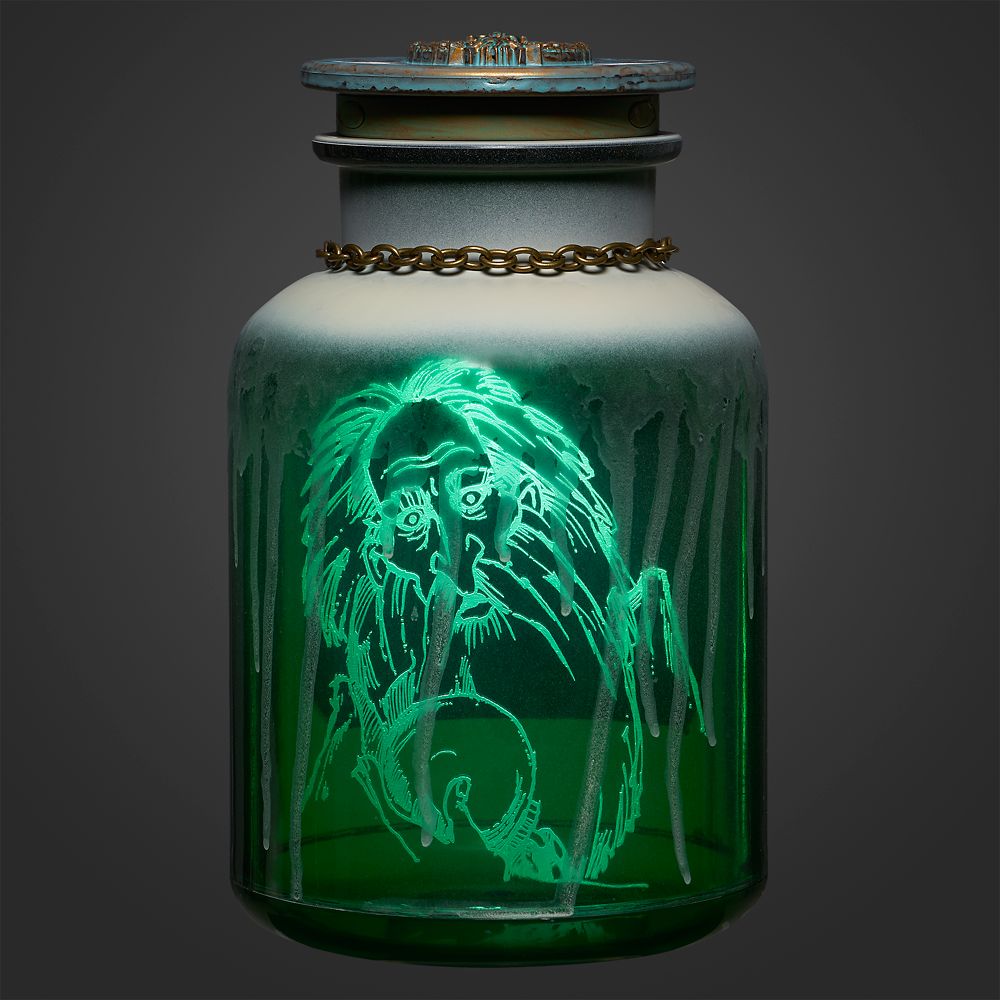 "With a ragged old shroud and a haggard long beard. This pint-sized phantom could be considered quite weird…" Beware of Hitching Ghosts, or let one come home with you! Gus is one of the three Hitchhiking Ghosts and he brings along his old "ball-and-chain" charm to this jar.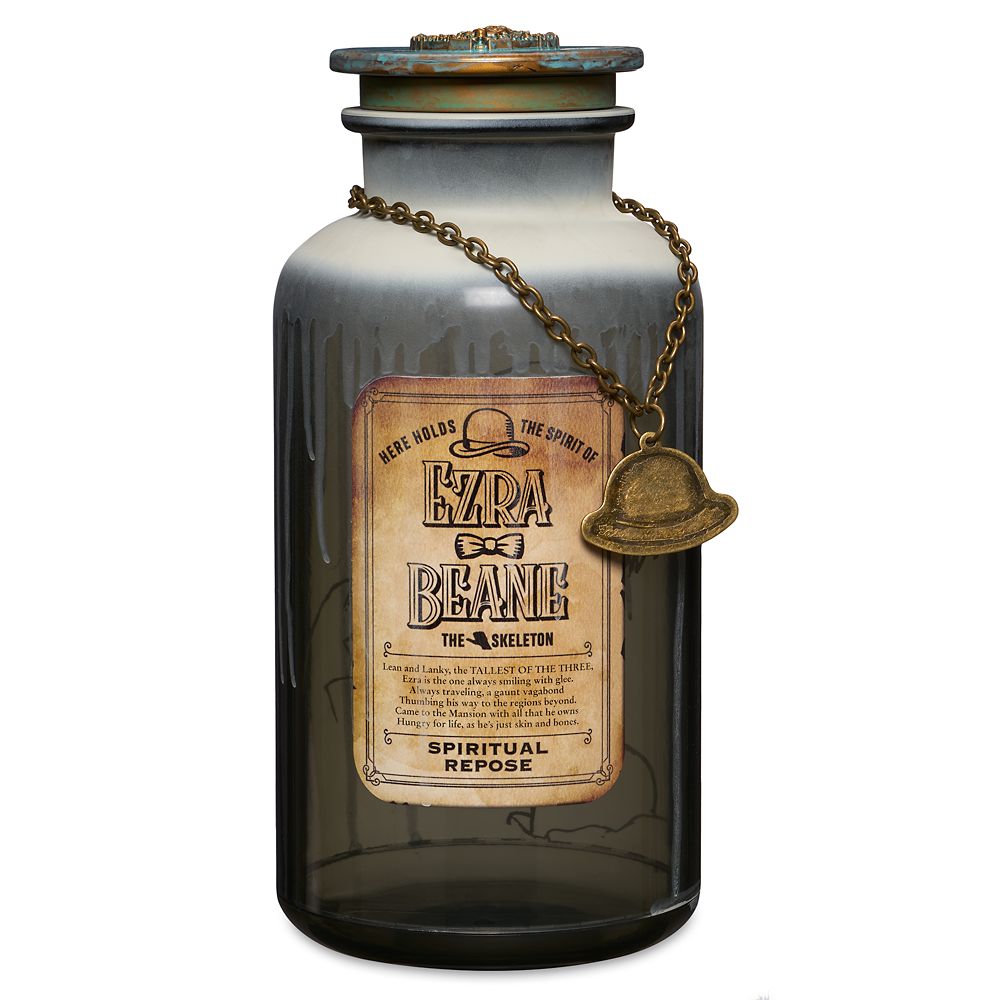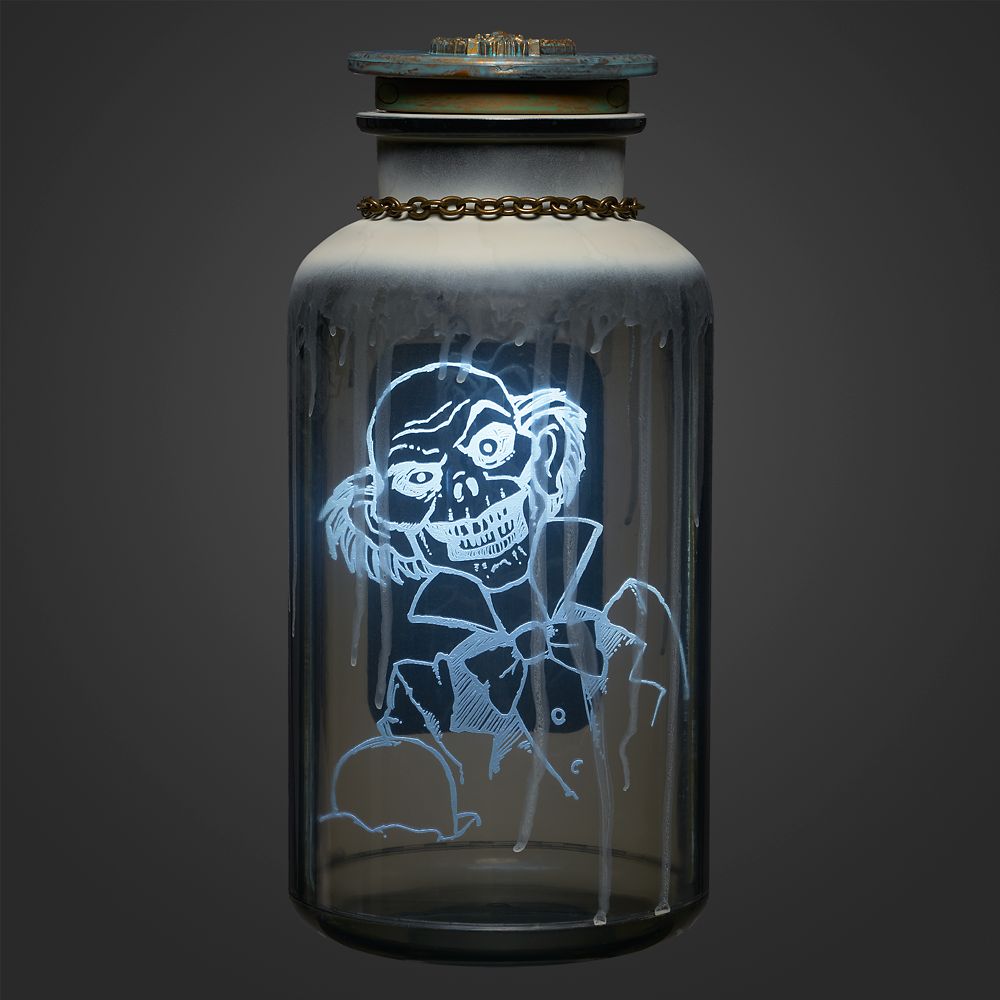 "Lean and lanky, the tallest of the three, Ezra is the one always smiling with glee…" Ezra is another third of the Hitchhiking Ghost trio and can be seen below "smiling with glee" at you from this gray jar. His bowler hat hangs on the side with the charm.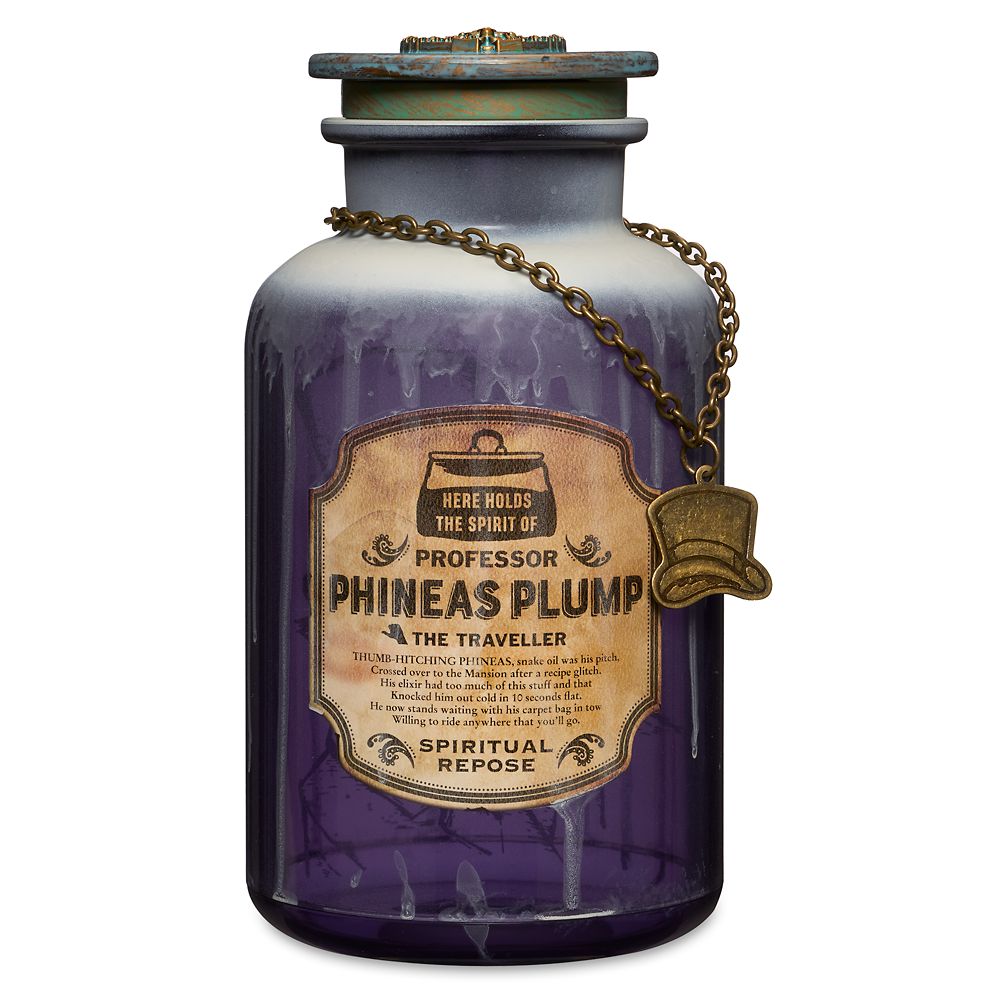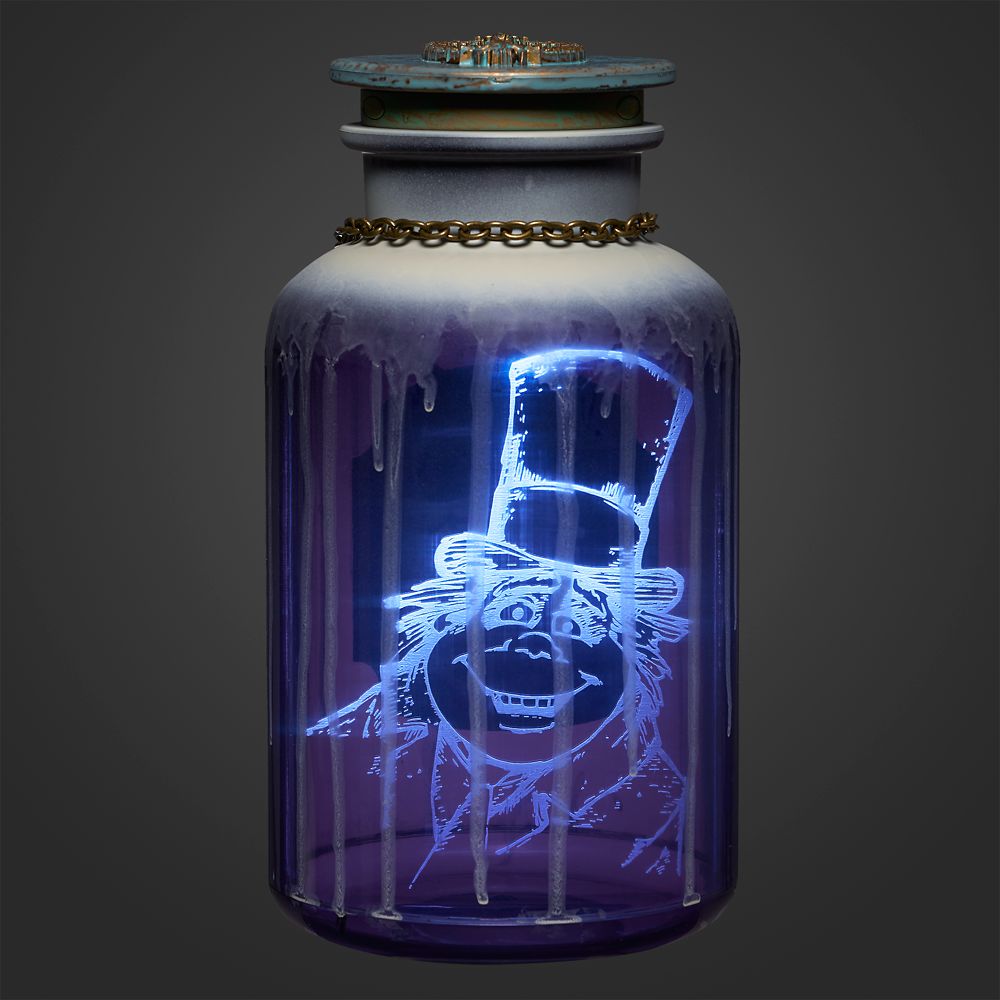 "Thumb-hitching Phineas, snake oil was his pitch. Crossed over to the Mansion after a recipe glitch…" The last of the Hitchhicking Ghosts, Phineas will be able to produce a remedy to cure whatever may ail you from inside his purple jar. Just be careful you don't cross over to the Mansion yourself. His large hat makes up his charm on the outside of the jar.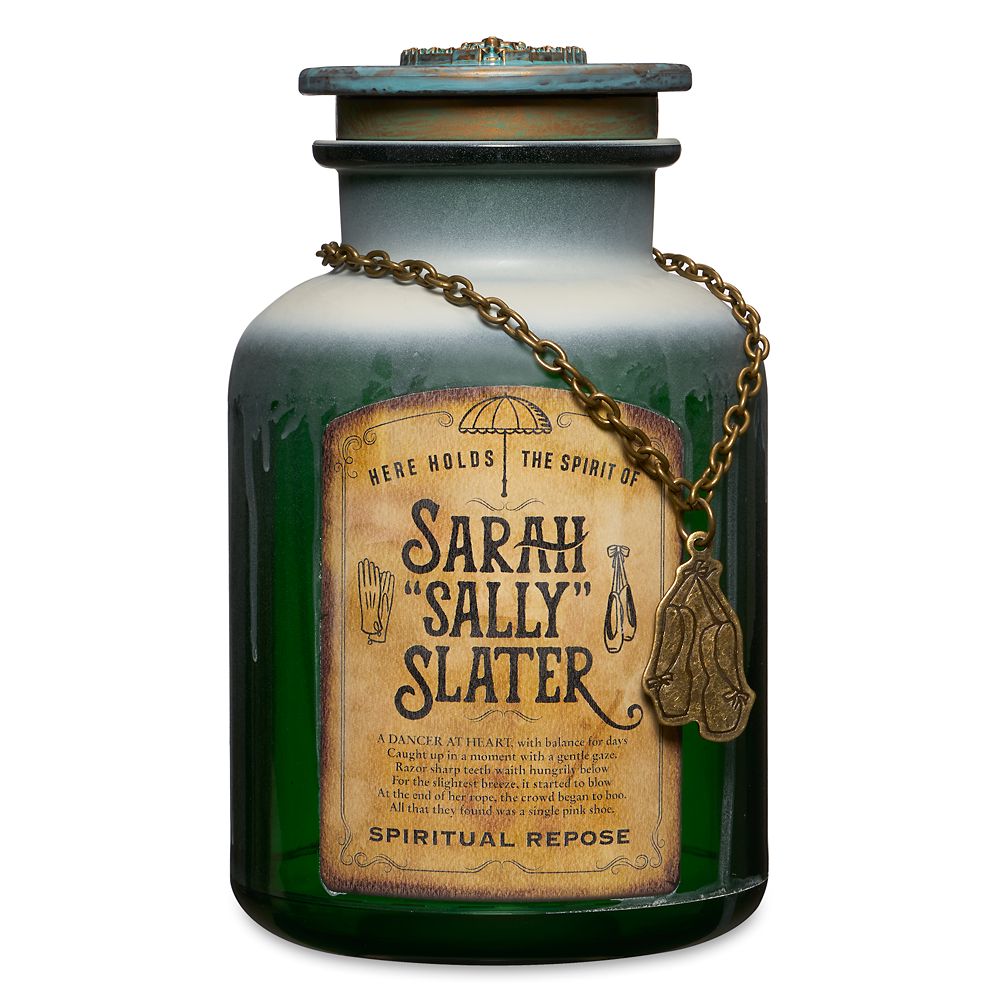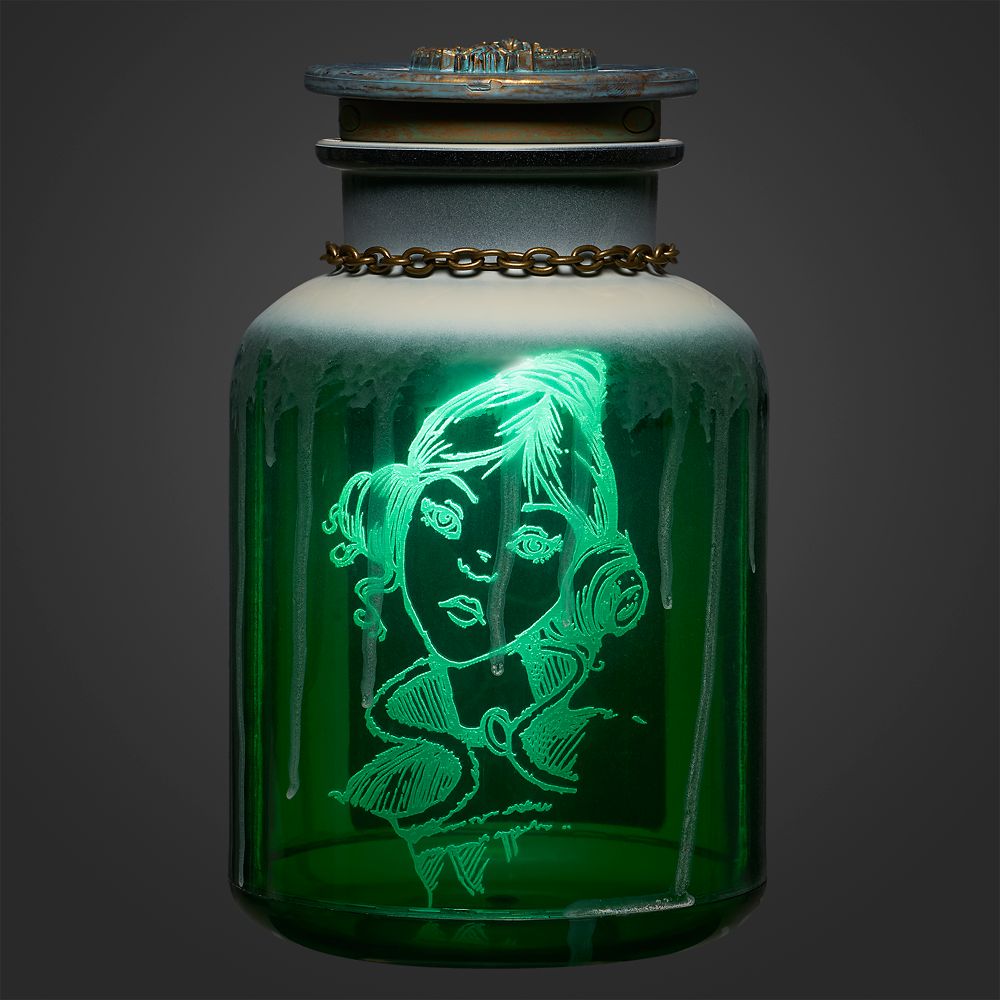 "A dancer at heart, with balance for days, caught up in a moment with a gentle gaze…" You might remember Sally from her tightrope walking days in the portrait gallery when you first encounter some of the spirits at the Haunted Mansion. Any dancers might want to heed her warnings from inside this green jar. Just make sure to keep those ballet slippers dry on the outside of her container.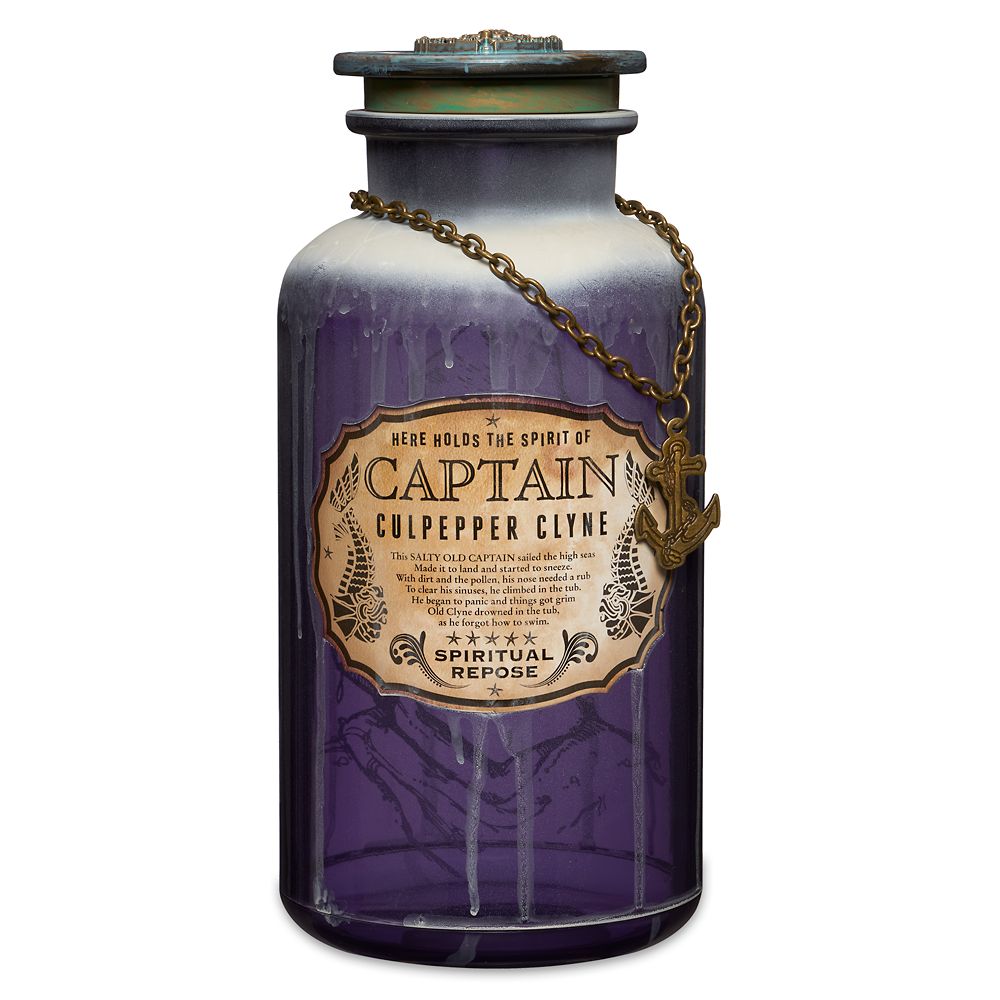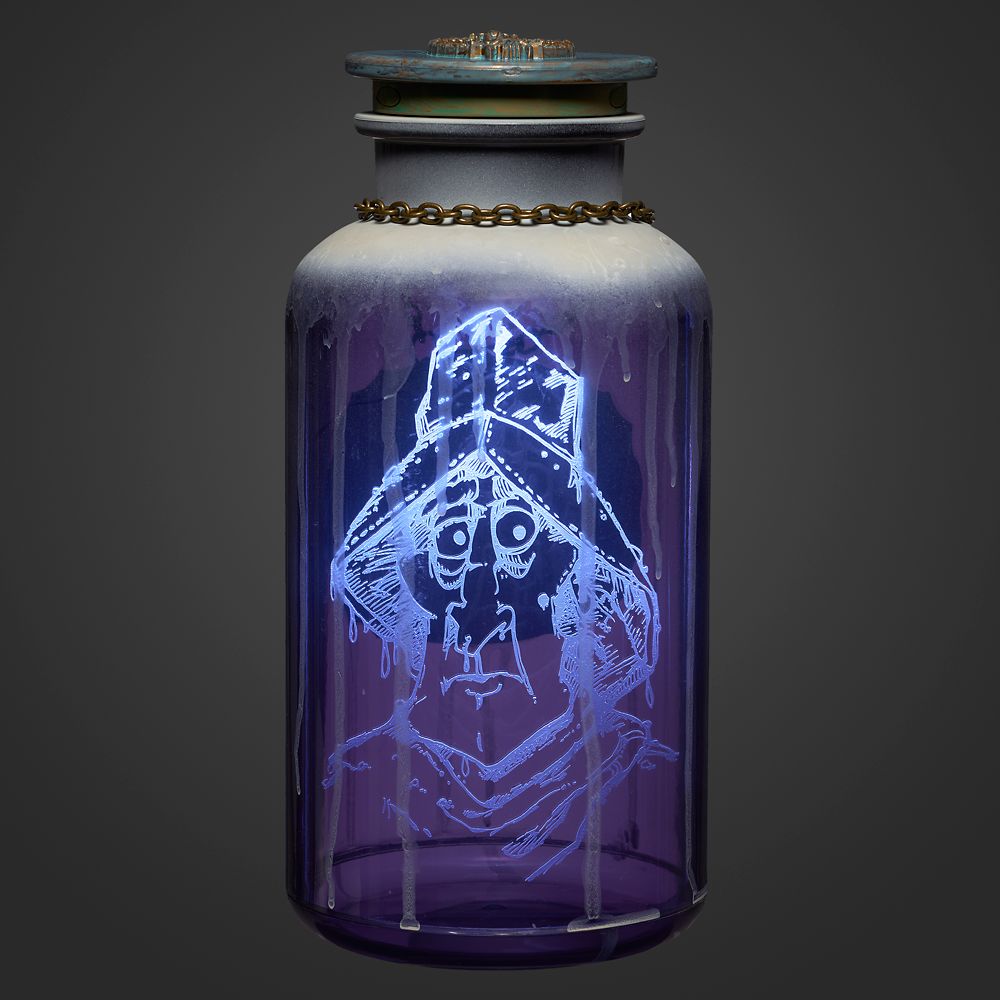 "This salty old sea captain sailed the high seas, made it to land and started to sneeze…" Captiain Clyne's grave can be found in the interactive queue line at Walt Disney World's Haunted Mansion, occasionally sneezing a few bubbles from his grave. This mariner can be sure to tell you some sailor stories from inside his purple jar, and his anchor charm can keep you steady so you hear the whole story.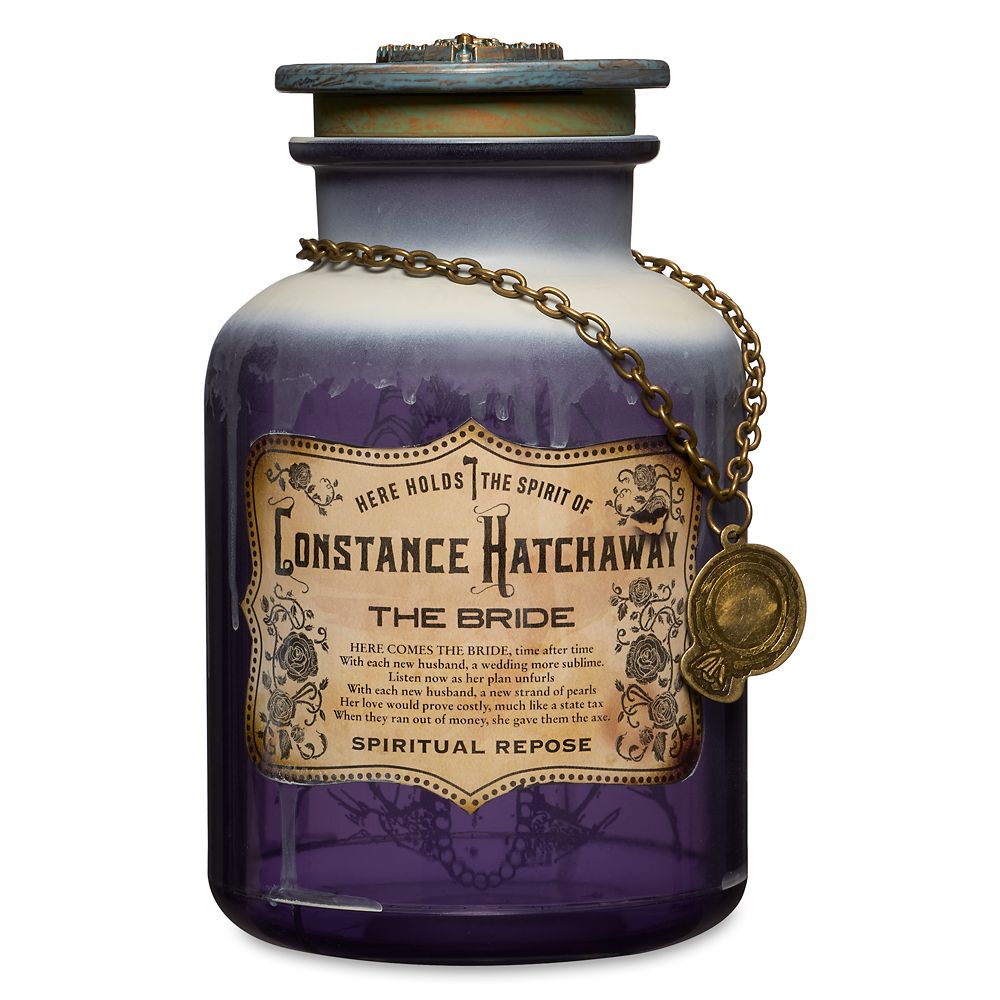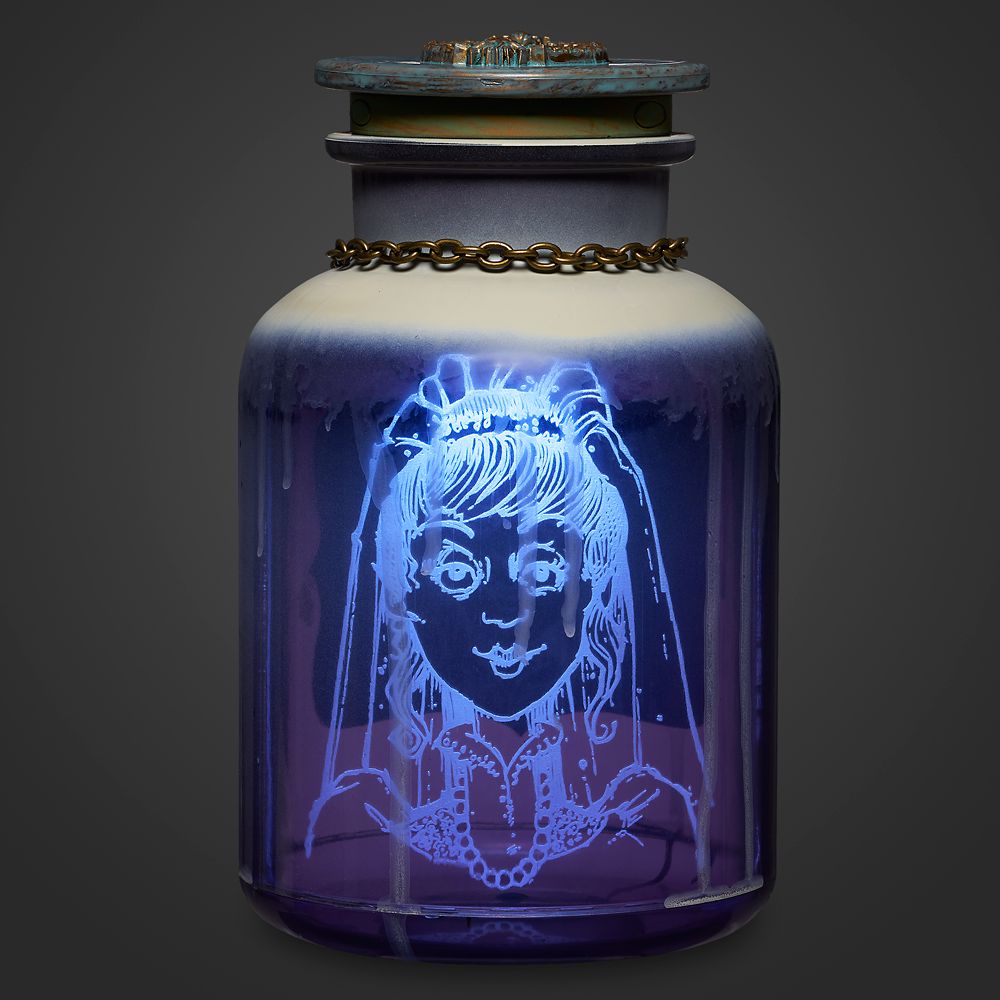 "Here comes the Bride, time after time. With each new husband, a wedding more sublime…" Constance may be my personal favorite ghost in all of the Haunted Mansion. Constance can be seen eyeing up her new husband from inside her purple jar, and with her wedding ring on the outside as her charm, she's sure to find her next love of her life. Just make sure you don't run out of money on her, or else you may be receiving a swift cut of her axe.