With Disney Parks around the world closed for the foreseeable future, WDWNT is dipping into our archives of vintage parks materials for a look back into parks history! Today, we're taking a ride back to December 1986 when the Disneyland Monorail System was named a National Historic Mechanical Engineering Landmark!
Note: This article will detail the pamphlet page by page, but WIGS Members will have access to download a full-resolution PDF of the entire thing. Head on over to Patreon.com/wdwnt to join WIGS, the WDWNT Inner Globe Society, for as little as $2 a month and unlock access to great content like this, and much more!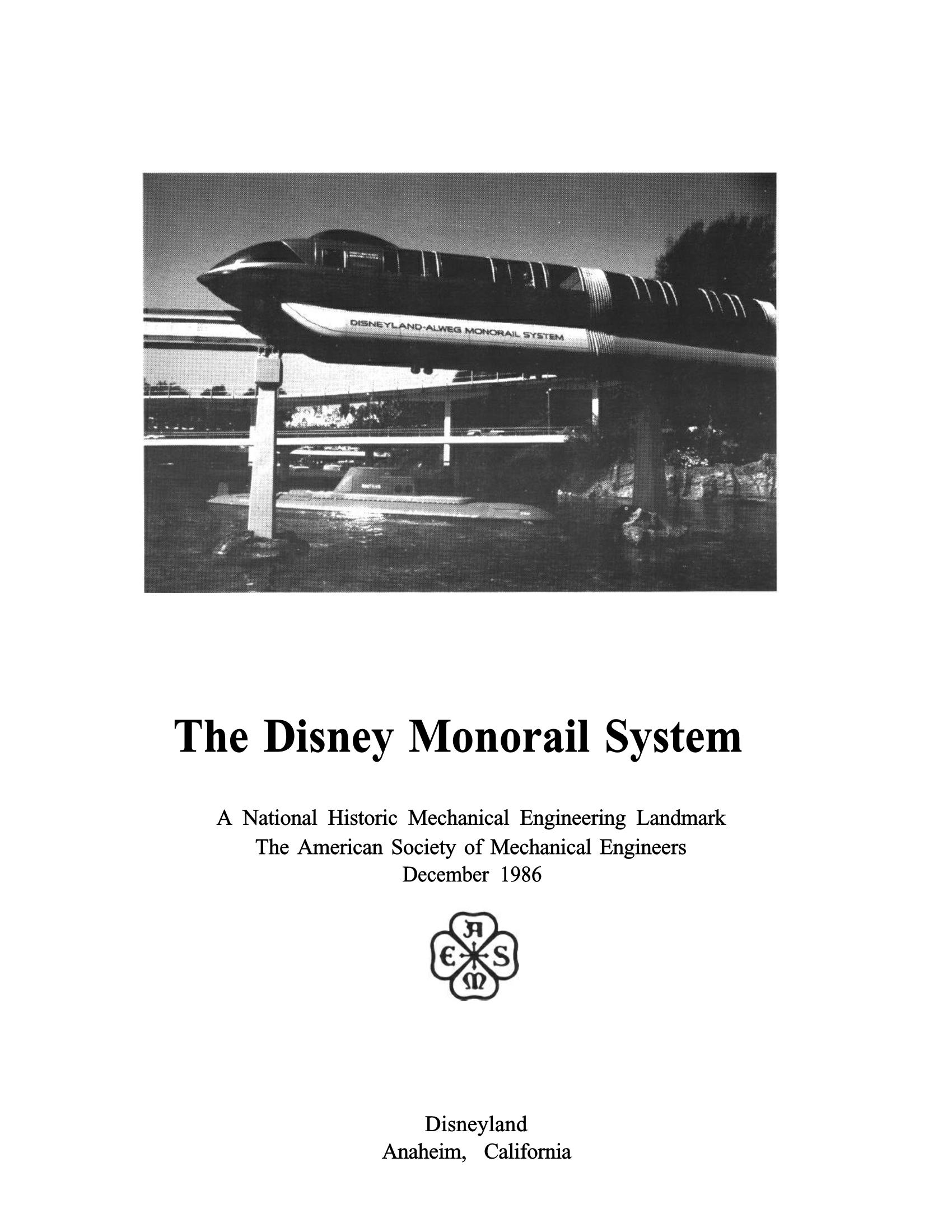 This designation was bestowed by The American Society of Mechanical Engineers for its revolutionary design and application for daily use.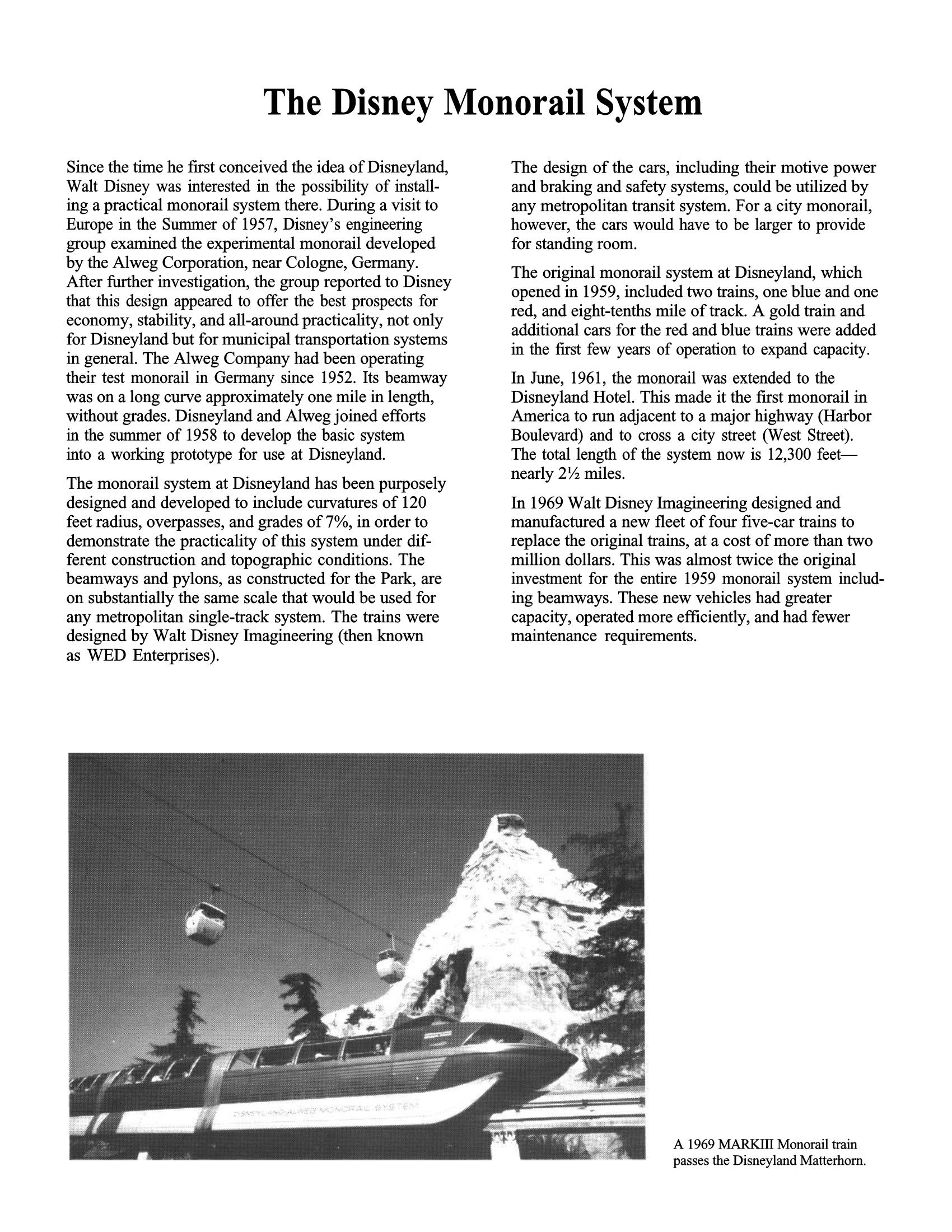 The following page offers a brief history of the monorail system, from its inspiration from Walt Disney's trip to Europe in the summer of 1957 and Disney and The Alweg Company's collaboration a year later, to its opening in 1959, its expansion to the Disneyland Hotel in 1961, through the MARK III trains.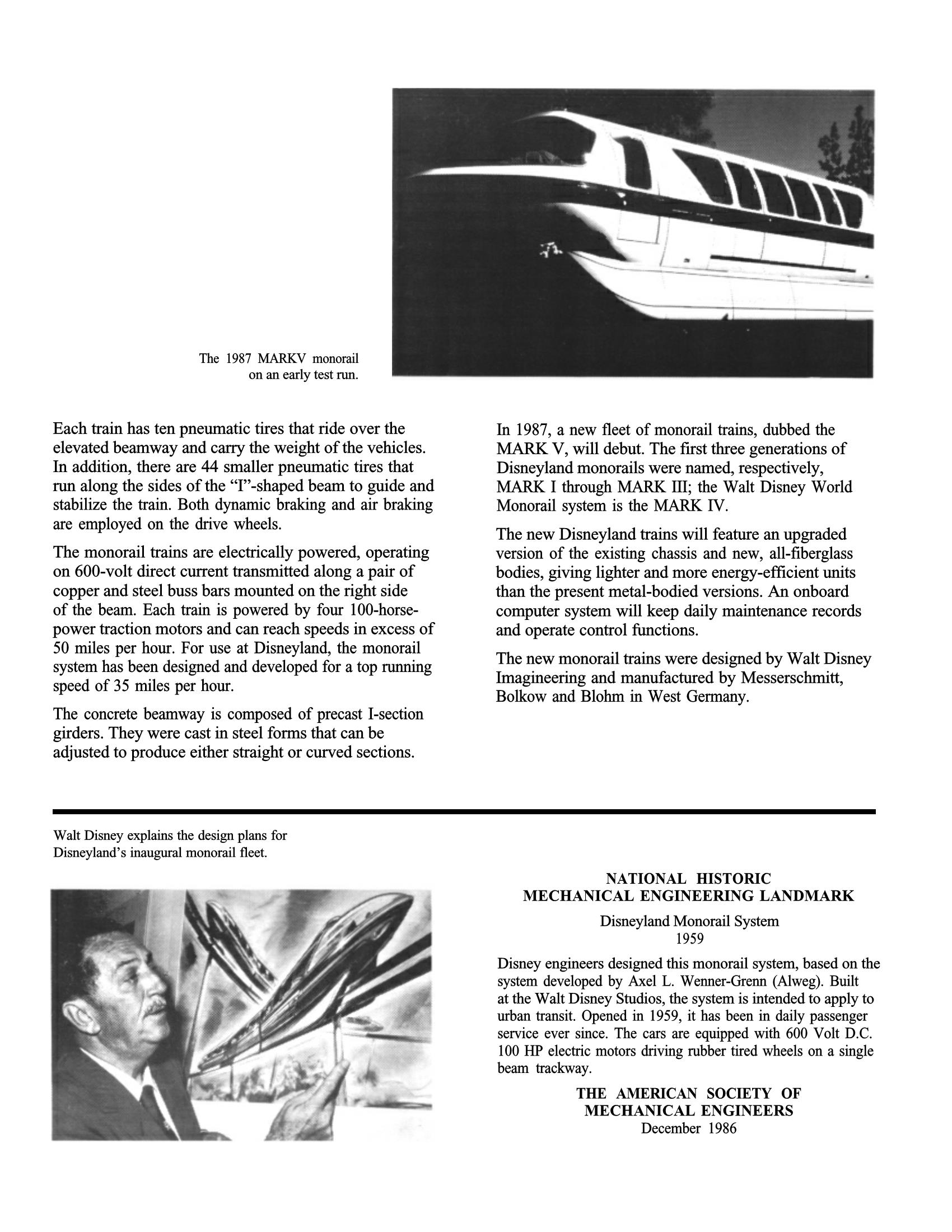 This page offers a look ahead to the new MARK V trains that would debut in 1987 and run until 2008. (The designations jump from MARK III to MARK V, as Walt Disney World used the MARK IV trains.) The pamphlet also discusses what's new with the MARK V.
"The new Disneyland trains will feature an upgraded version of the existing chassis and new, all-fiberglass bodies, giving lighter and more energy-efficient units than the present metal-bodied versions. An onboard computer system will keep daily maintenance records and operate control functions."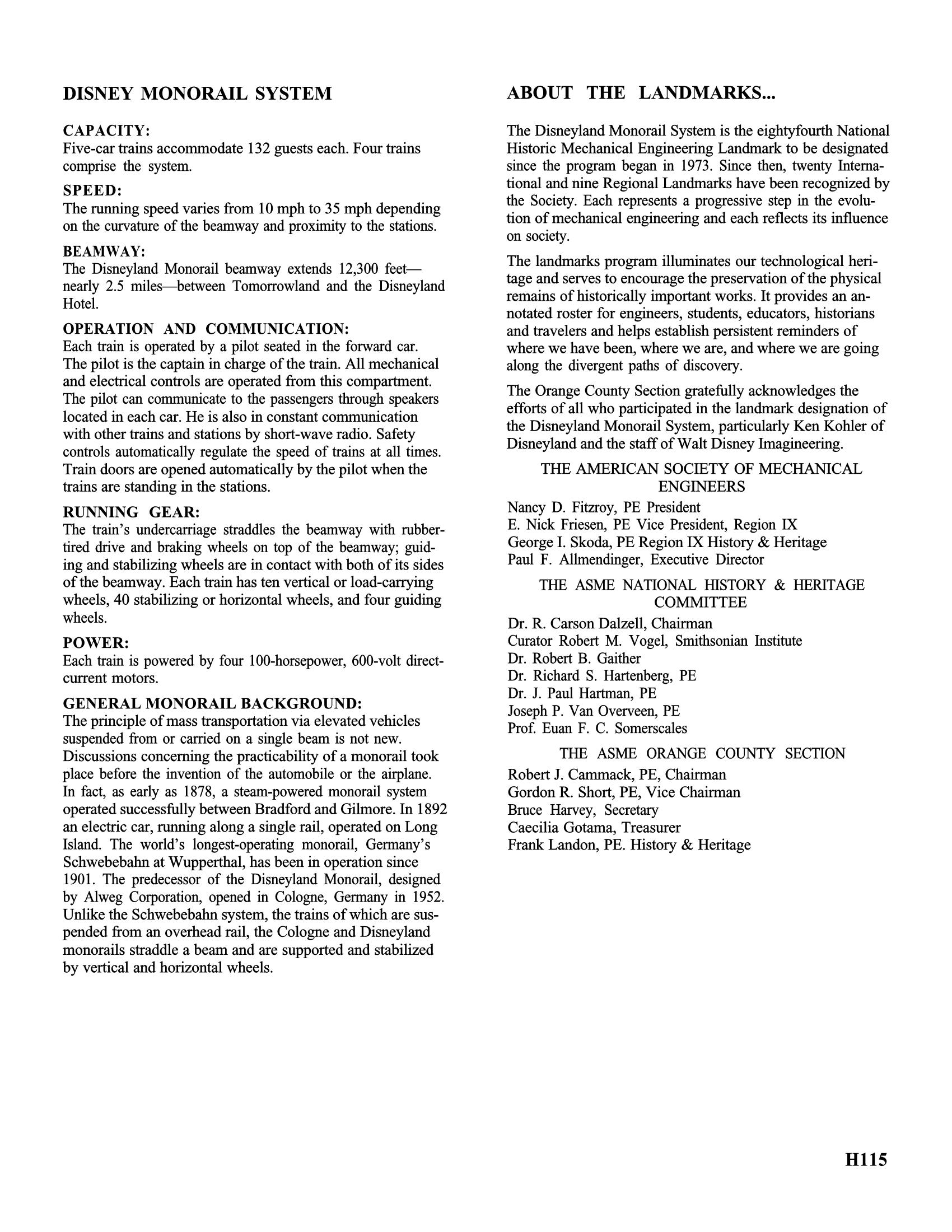 The final page offers facts and statistics about the Disneyland Monorail System, such as its track running nearly two and a half miles between Tomorrowland and the Disneyland Hotel, or that "each train is powered by four 100-horsepower, 600-volt direct-current motors." There's also a description of the National Historic Mechanical Engineering Landmark program, created to illuminate "our technological heritage and… encourage the preservation of the physical remains of historically important works."
And now you know that the Disneyland Monorail is not only a piece of Disneyland history, but mechanical engineering history as well!
Do you have a favorite memory of the Disneyland Monorail? Let us know in the comments below!
MORE:
Unearth Disneyland History With This Indiana Jones Adventure Cast Premiere Packet From 1995
Find Adventure in Disneyland's Past With This 1957 Tom Sawyer Island Map
PHOTOS: New Signature Puzzle Set Celebrates 60th Anniversary of Submarine Voyage, Monorail, and Matterhorn Bobsleds at Disneyland Resort