Move over, Indy. Aphra's back, and this time in her own audiobook. In Doctor Aphra: An Audiobook Original, our favorite rogue archaeologist is starring in a new audio drama. The expanded adaptation will tell the tale of the chaotically corrupt archaeologist's introduction in Marvel's Darth Vader series. In the story, Aphra makes a deal with the Sith Lord and begins a series of memorable misadventures. You can get a first look at the cover below.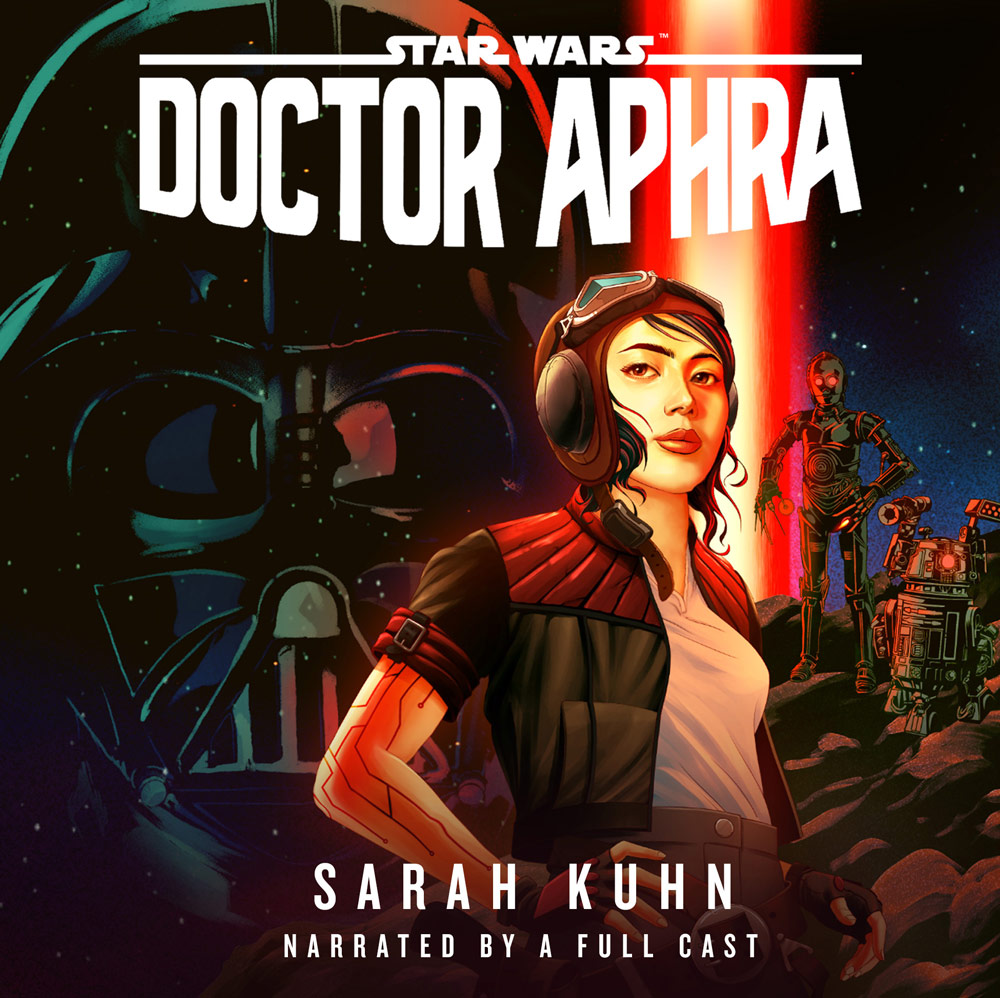 Written by Sarah Kuhn, the audio drama will feature a full cast and include new scenes with some familiar faces. (And we're sure that murder-droids Triple Zero and Bee Tee will be just as frightening, if not more so, in audio form.) Doctor Aphra: An Audiobook Original will be available for download everywhere audiobooks are sold on July 21.
Watch a message from writer Sarah Khun in the video below as she describes how the audiobook will be told from Aphra's highly-unreliable narrative and span topics like her experiences, her relationships, and more.
Will you be downloading the new Doctor Aphra audiobook? For fans of Star Wars comics and audio dramas, it's an absolute must.
Source: Star Wars