"I've got a bad feeling about this…" We hope you have your galactic credits at the ready, because on May the 4th starting at 10:00 AM (ET)/7:00 AM (PT), shopDisney is launching a shopping event of galactic proportions.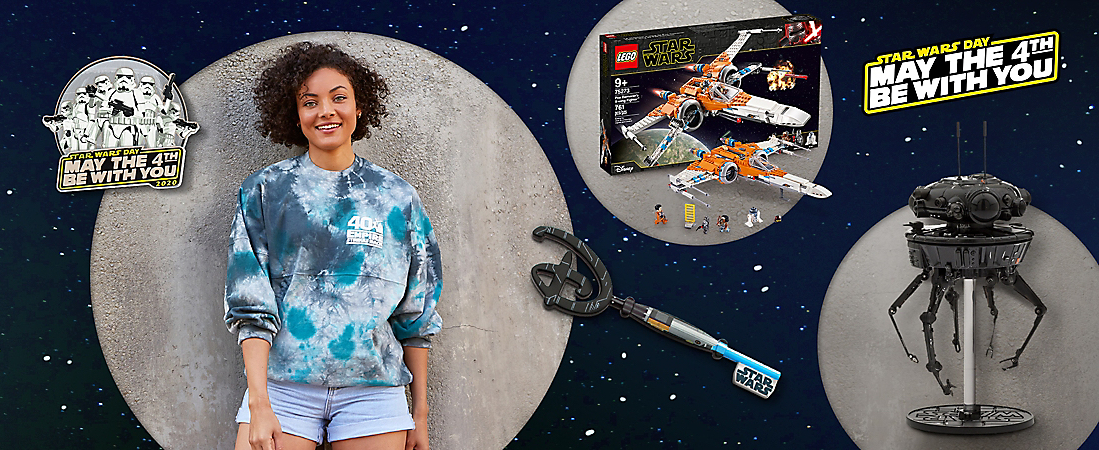 You can celebrate Star Wars Day with the ultimate "May the 4th Be With You" merchandise, featuring a Disney Store key, an incredible Probe Droid figure, LEGO sets, a Spirit Jersey, and of course, Limited Edition pins.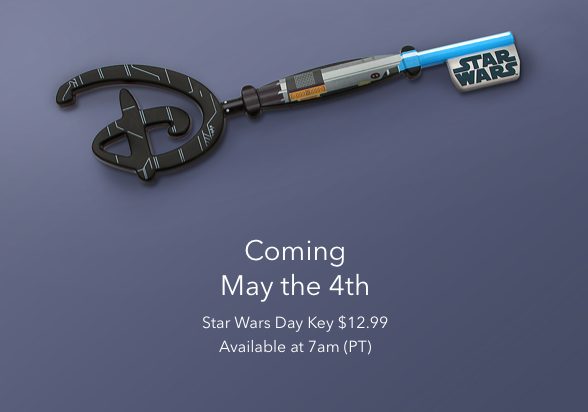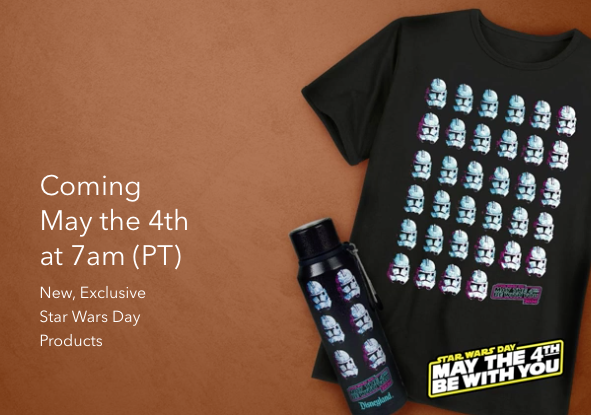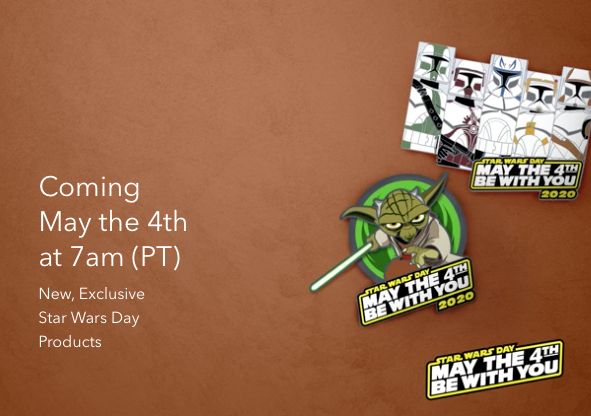 As part of the release, you can also shop exclusive The Empire Strikes Back 40th Anniversary Collection merchandise, which includes specialty figures, a Yoda plush, and some amazing Starbucks "You Are Here" mugs themed to the lands of Hoth, Bespin, and Dagobah. We'd posted some early images of these mugs, so it's great to see that they're finally going on sale!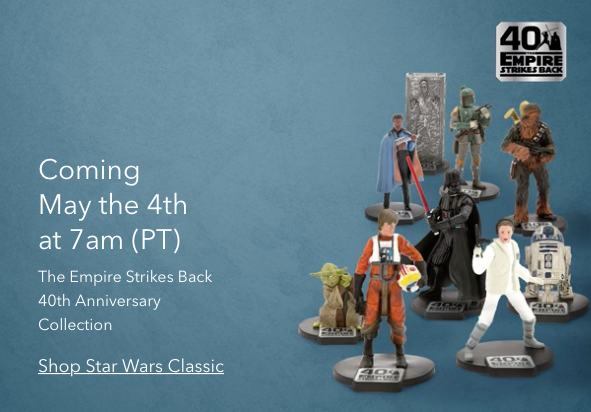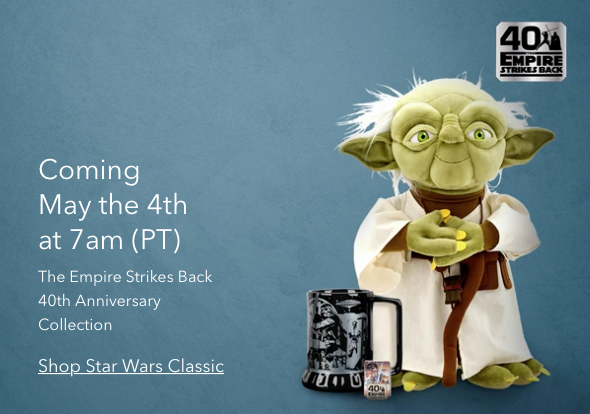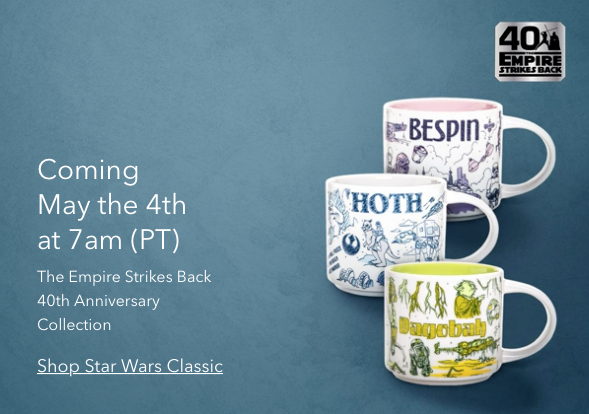 Also to be released on May the 4th are the long-awaited Ahsoka Tano Minnie Ear Headbands by Her Universe!
Will you be using your Jedi powers to shop this collection? May the Fourth be with you!