Though we don't yet know if they'll be taking visitors at Black Spire Outpost by then, on June 23rd, you'll be able to visit Star Wars: Galaxy's Edge like a pro.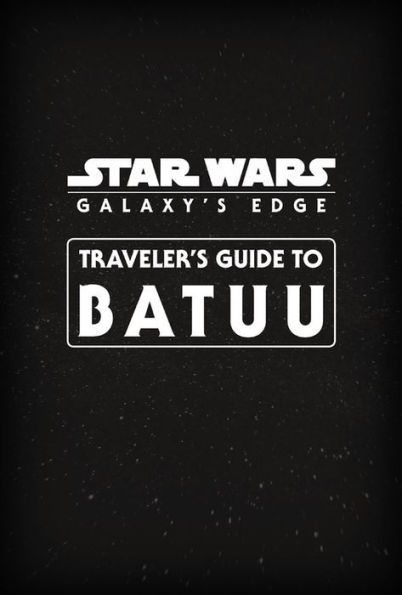 Star Wars: Galaxy's Edge: Traveler's Guide to Batuu by Cole Horton will be released that day, offering advice on what to see and do, along with maps and materials from Lucasfilm and Walt Disney Imagineering:
From the official description:
"Set your course for the edge of the galaxy to the planet Batuu where you'll be immersed in the alluring offerings of a mysterious outpost and thriving port that is a haven for scoundrels, rogues and smugglers.
Upon arrival, you will have access to an authentic, in-world environment unlike anything you have ever experienced before! This official guide to Batuu is written completely in-world, as if you are a visitor from another part of the galaxy looking for recommendations on where to eat, shop, and sightsee while on your trip to this exciting location.
Highlighted features:
Full-color photos, illustrations, and maps
Original content from Lucasfilm and Walt Disney Imagineering
Backstories to characters and locations found in Black Spire Outpost
Whether living your adventure in Star Wars: Galaxy's Edge or simply being an armchair traveler, this in-depth literary companion will delight any fan of Star Wars."
The book will retail for $19.99, and is available for pre-order on Amazon and at Barnes & Noble.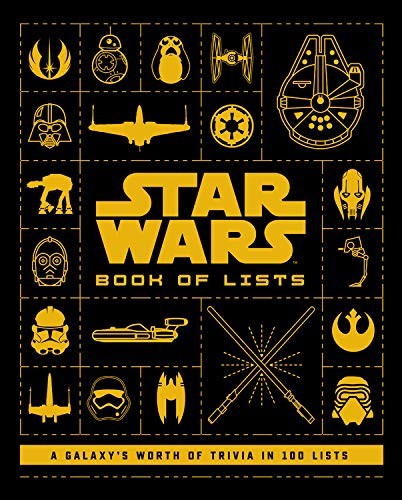 And if you're someone who can't get enough Star Wars trivia, June 23rd also the release of Star Wars: Book of Lists, also by Horton, offering facts about the worlds and characters of the beloved franchise as well as the people who bring them to life.
The official description reads:
"Star Wars: The Book of Lists takes a fascinating look at the galaxy far, far away through trivia culled from both on-screen and off over the history of the franchise. More than a simple accounting of fan-favorite characters or biggest opening weekends, this book is a compendium of the most compelling facts about the saga and fandom summarized in 100 lists.
Find out these fun facts and more with comprehensive lists covering everything you'd want to know about the characters, creatures, ships, planets, and more:
Which character has been to the most planets?
What are the deadliest creatures in the galaxy?
Who shared the most memorable kisses?
Which actors have voiced the most characters?
What are some of the most surprising cameos?
Compiling a galaxy's worth of trivia and information about the Star Wars Universe, Star Wars: The Book of Lists is an entertainingly accessible trivia format for both hardcore fans and casual viewers."
The book retails for $24.99, and is available for pre-order on Amazon and at Barnes & Noble.
Will you be adding either of these books to your collection? Let us know in the comments below!
MORE:
PHOTOS, VIDEO: Take a Look Inside The Immersive "Star Wars: Galaxy's Edge – Official Black Spire Outpost Cookbook"
RECIPE: Make Your Own Blue Milk With This Copycat Recipe From Star Wars: Galaxy's Edge
Bose and Lucasfilm Launch New "Star Wars" Audio-Augmented Reality Experience Featuring Sounds From Star Wars: Galaxy's Edge