Much to my mother's chagrin, I think I know what baby I'm going to have gracing my nativity scene this Christmas… and it's none other than Baby Yoda. Along with all of the fun Disney Parks ornaments we previewed yesterday, there are a ton of different themes represented in Hallmark's Keepsake Ornament collection, from cult-classic TV shows, to Peanuts characters, and of course, Star Wars. You can check out the full Star Wars collection here, but do note that they're lumped all together in the Sci-Fi category with Star Trek and more. Anyhow, we're here for The Child, and Hallmark has two adorable ornaments featuring Baby Yoda this year. Check out both items below. The tree ornament will be available on October 3 and the wooden ornament will be available on July 11.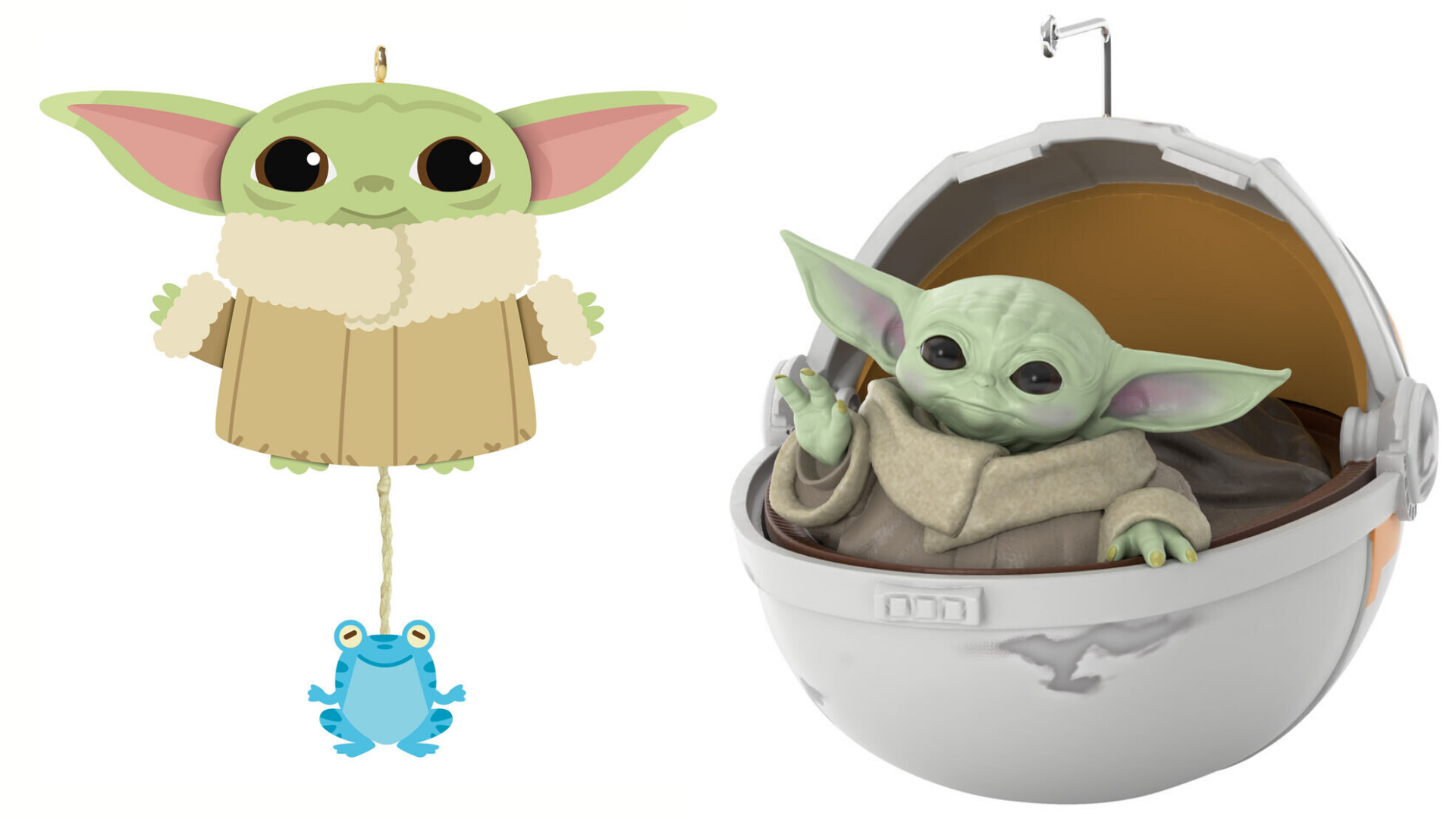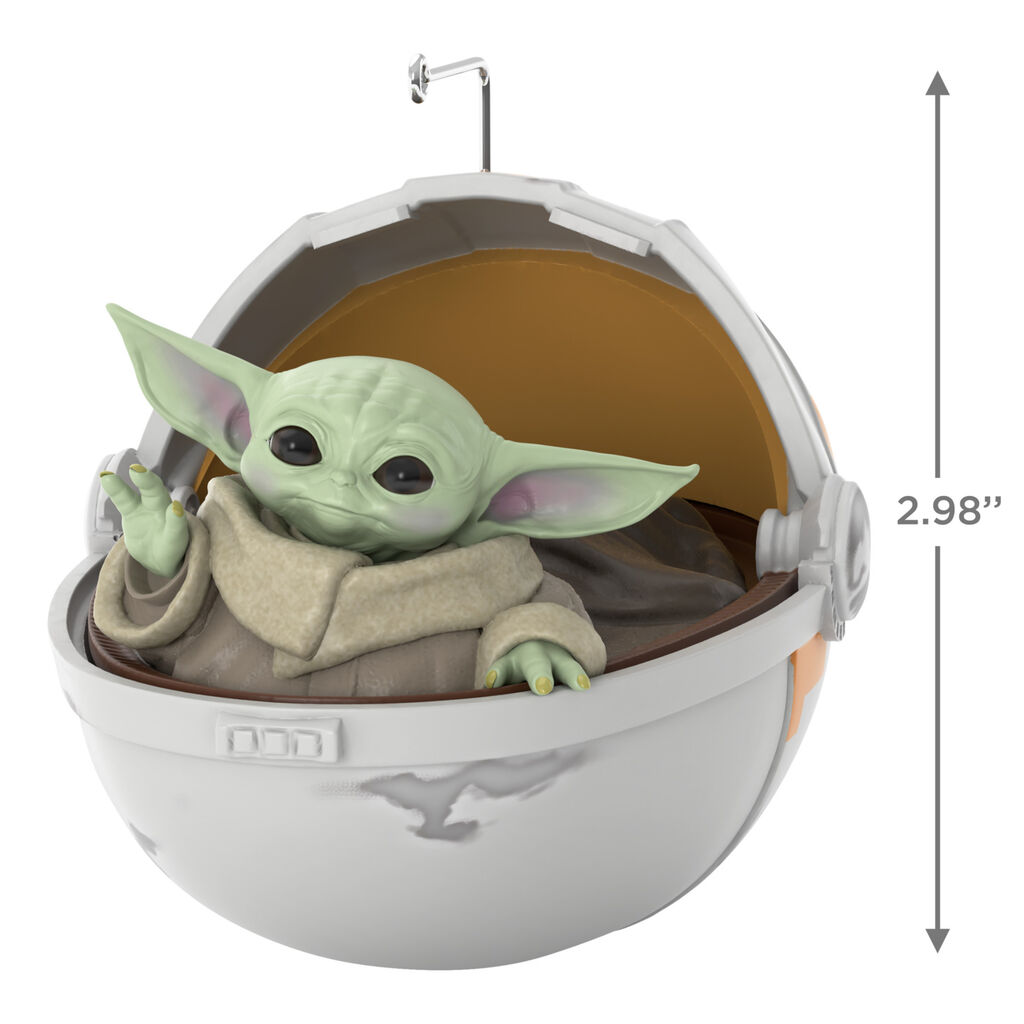 Add some precious cargo to your holiday decorating with this Christmas tree ornament featuring the Force-sensitive being known only as The Child. Fans of the Disney+ original series "The Mandalorian" will love this ornament that features the mysterious fan-favorite character in his hovering pram transport.
Artist crafted by Jake Angell, this Keepsake Ornament comes pre-packaged in a box for easy gift giving, preservation and storage. Dated 2020 in copyright.
Plastic Christmas tree ornament is lead-free and measures 3.15" W x 2.98" H x 4.48" D.
Available October 3, 2020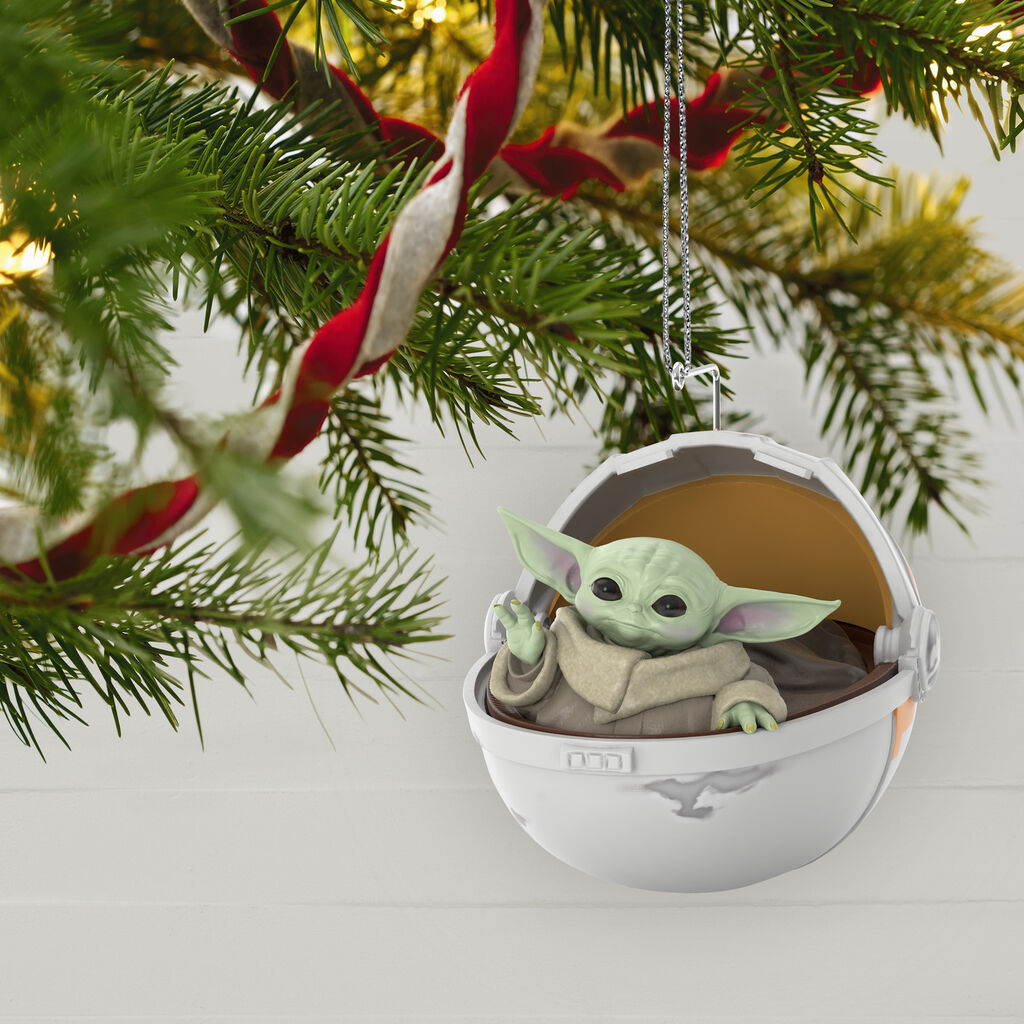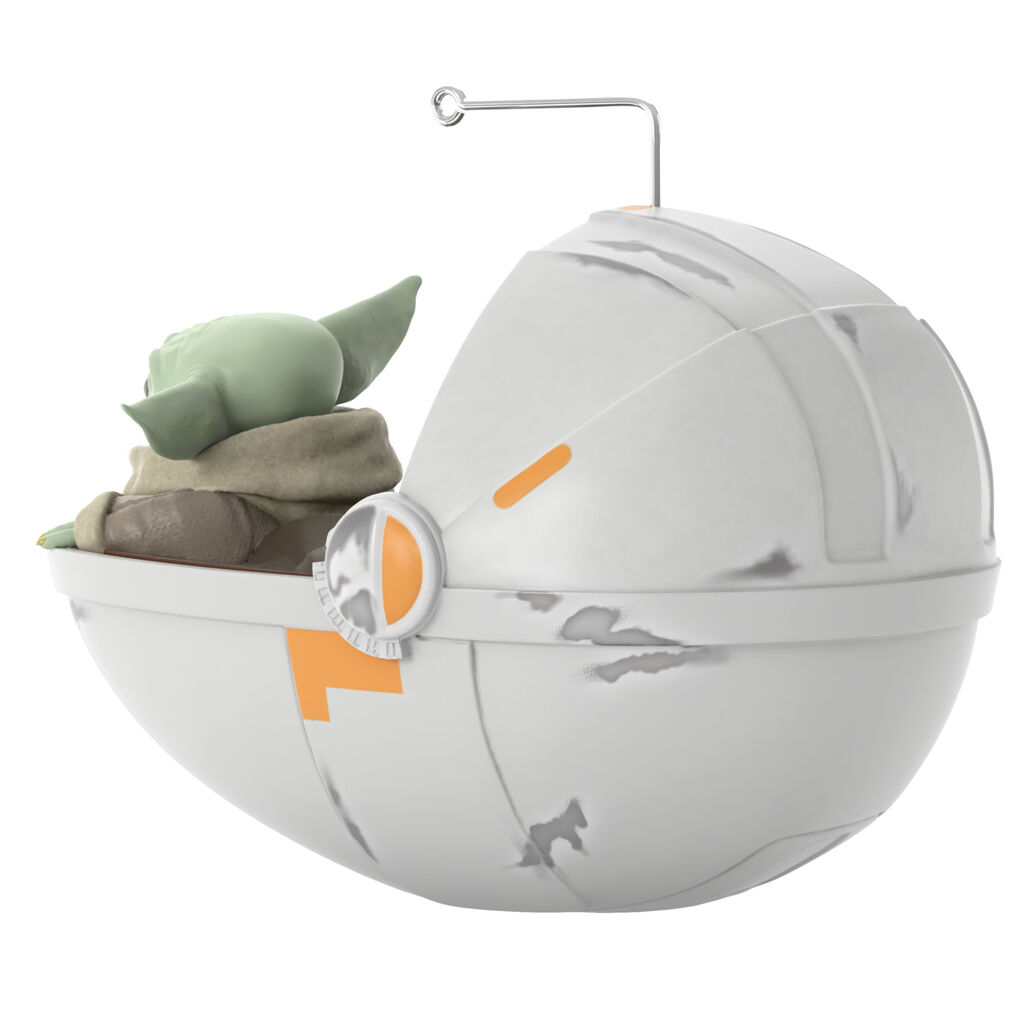 The Force is strong with this little one, a mysterious alien pursued by bounty hunters on behalf of Imperial interests and known only as The Child. The character's ears and arms move when you pull the string that features his favorite snack, a Sorgan frog. Fans of the Disney+ original series "The Mandalorian" will want to add this wooden pull-string Christmas tree ornament to their holiday bounty.
Designed by Steve Willaredt, this wood Keepsake Ornament comes pre-packaged in a box for easy gift giving, preservation and storage. Dated 2020 in copyright.
Pull the string to see The Child move.
Wood Christmas tree ornament is lead-free and measures 3.3" W x 3.5" H x 0.375" D.
Available July 11, 2020