Since their big reveal during Star Wars Celebration 2019 (Remember conventions?) leading up to the opening of Star Wars: Galaxy's Edge, the land's exclusively themed Coca-Cola products have made headlines more times than you'd expect for a sphere of soda. First came the overall mystery and intrigue of these themed beverages, designed to look like thermal detonators from the Star Wars universe with names even written out in Aurebesh. Then came the controversial, yet very short-lived TSA ban. Now that the parks are closed, these refreshment orbs have been relegated to a local grocery store, and it's not a cutesy Trader Joe's. It's not even in Florida.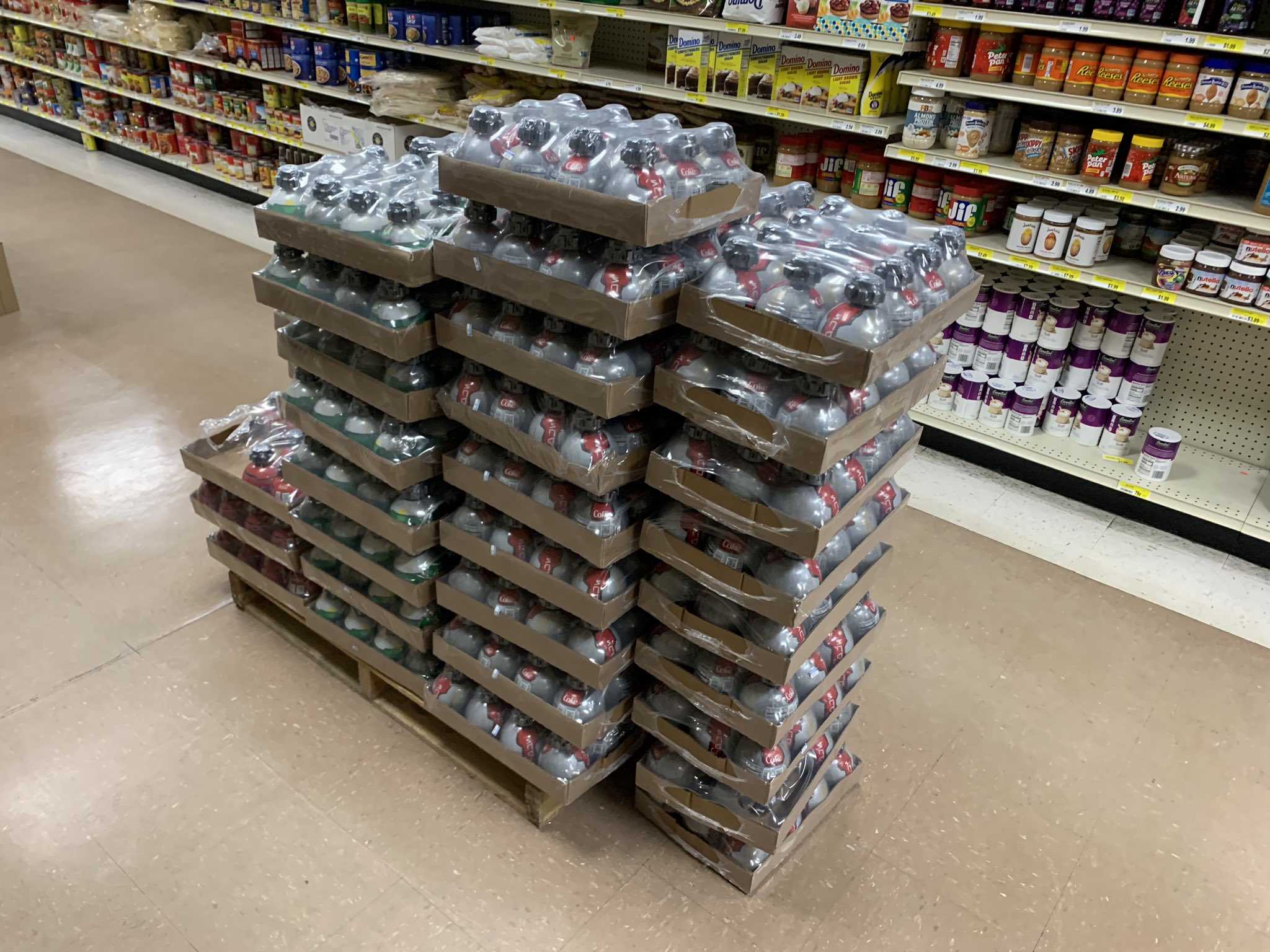 Nearing expiration, entire pallets of Coca-Cola products originally destined for Star Wars: Galaxy's Edge at Disney's Hollywood Studios have been sent to a small, family-owned grocery store in Alabama.
Interesting find of the day… this random little store near where I live has whole 12 packs of Galaxy's Edge drinks for $6.99😂😂 pic.twitter.com/M79vMxdLZQ

— EscapedStitch (@escapedstitch) April 26, 2020
Twitter user @escapedstitch took to social media to share his findings. The cost of a 12-pack cost little over the price of one soda inside the land––just $6.99.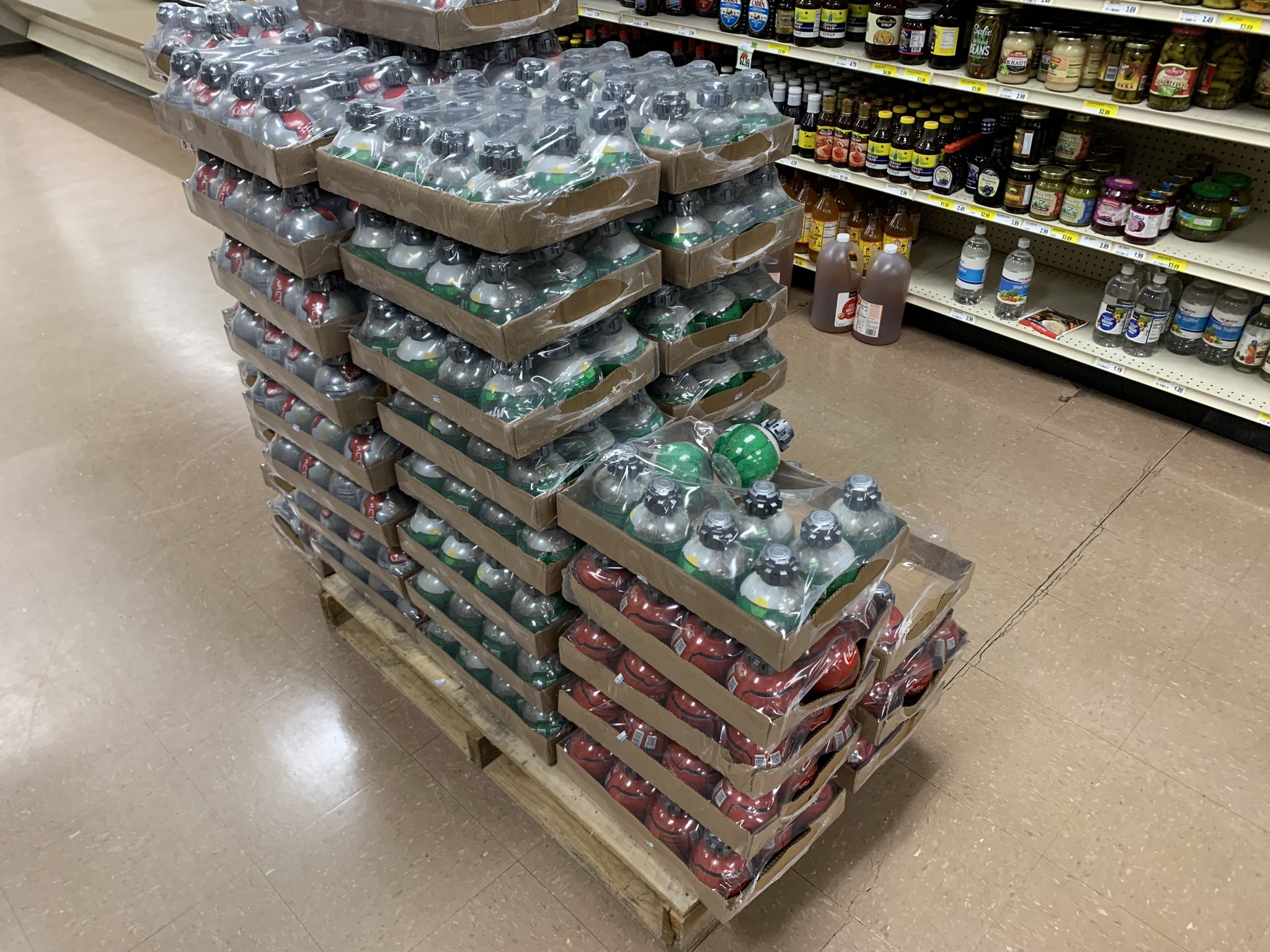 All three soft drink varieties were available: Coca-Cola, Diet Coke, and Sprite. It seems the Dasani water never made it, or may have been donated to other causes during the closure.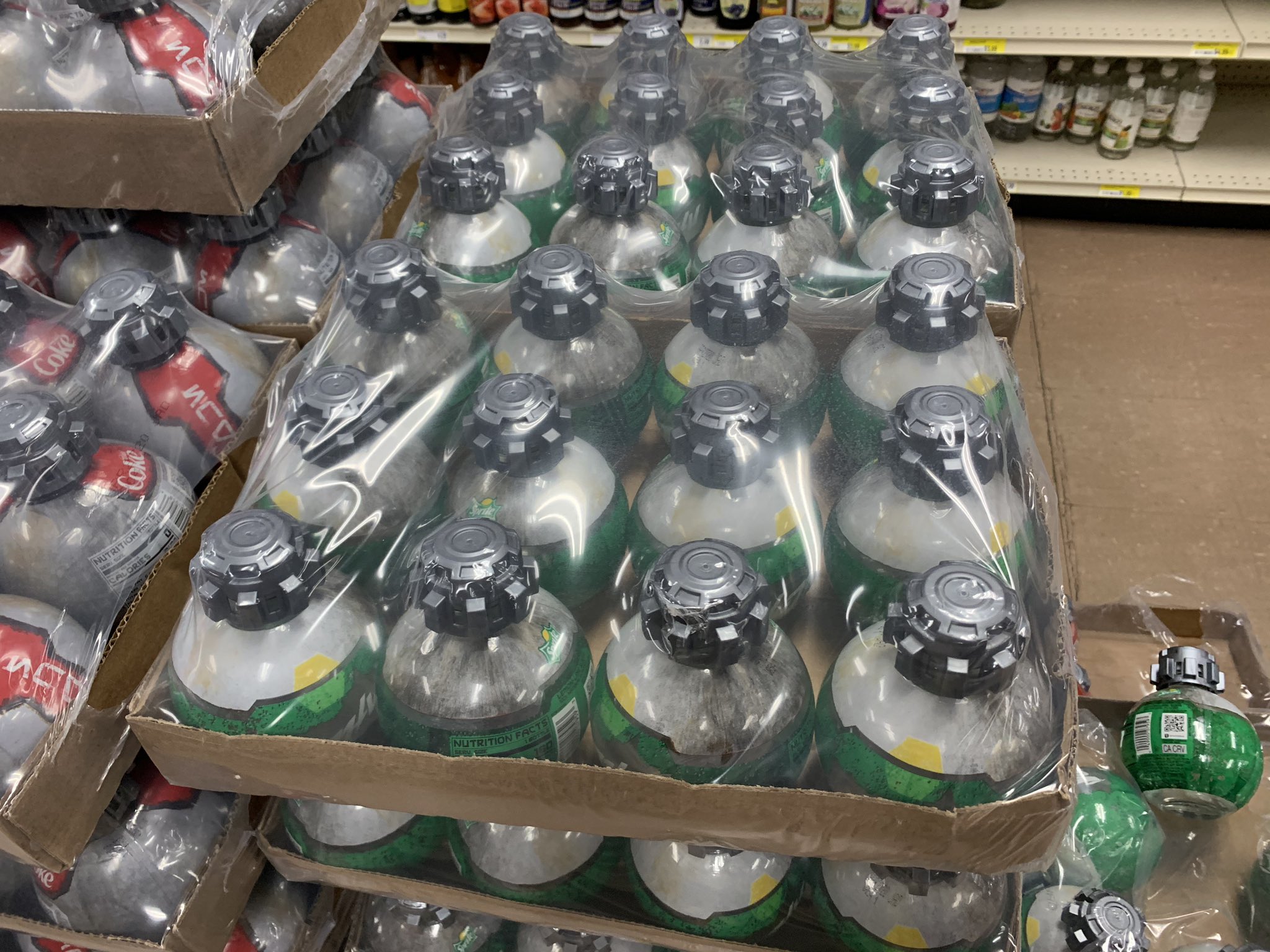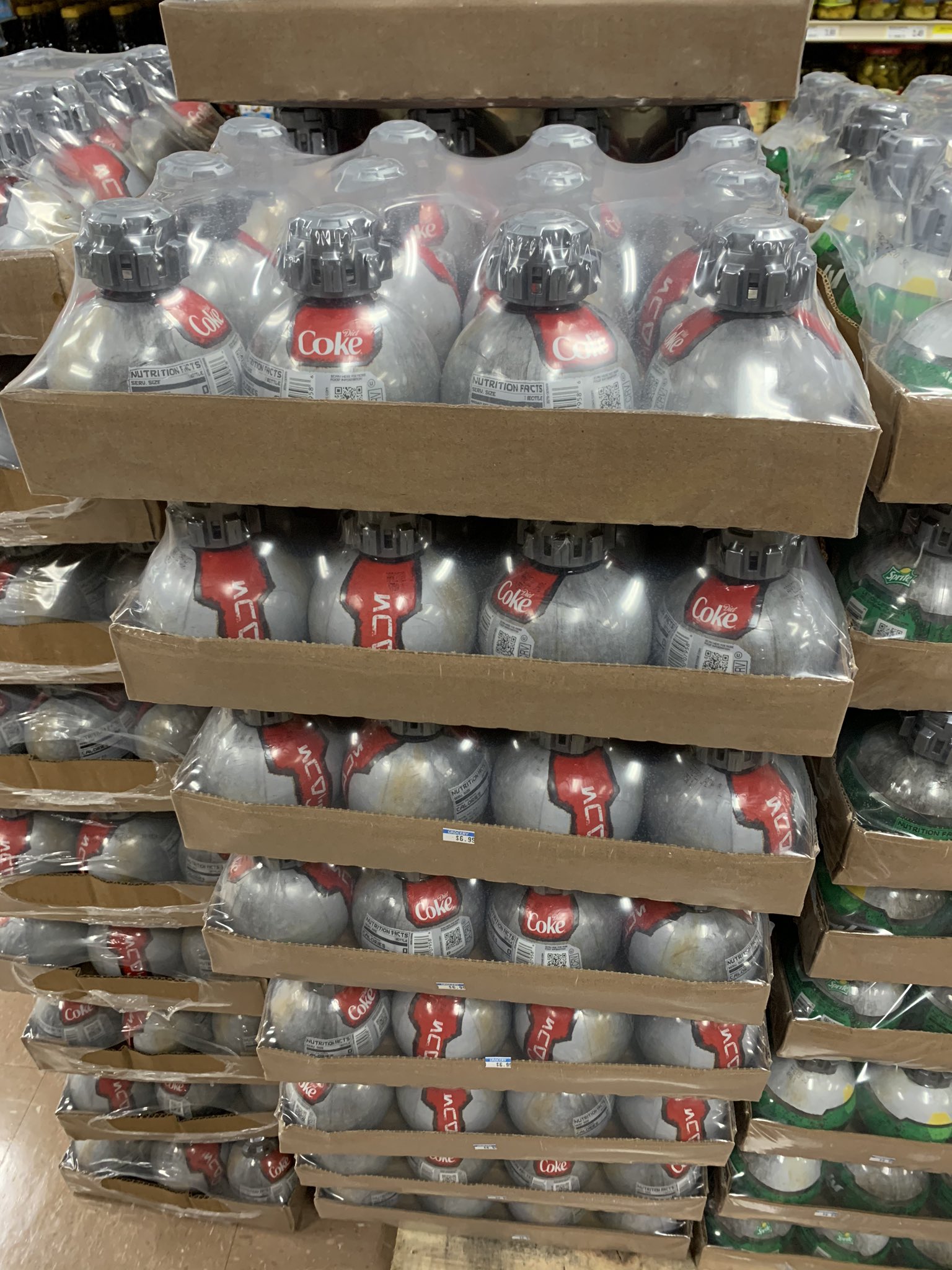 If you look closely, the bottles are printed with an expiration date of "APRIL 20", meaning that they're either nearly expired or already expired… but probably still good, especially for collectors.
If you're in the Hartford, Alabama area, the store where these were spotted is called Tate's Supermarket, and it's unclear if many are left given that word has been going around on social media. Whereas normally you'd have to venture out to Galaxy's Edge and find a Coca-Cola droid cart in the middle of Batuu to find these, you can find them in the pantry aisle, stacked in nondescript boxes, while supplies last.