Me, talking to myself a month and a half into quarantine: "Someday I will be a beautiful butterfly and then everything will be better." Heimlich stands as an inspiration for all of us in these trying times, and to honor the caterpillar-turned-butterfly from the late '90s Pixar classic, A Bug's Life, Loungefly is releasing a small bag collection featuring the adorable bugs from the film. In celebration of Earth Day, Loungefly has released a special sneak peek of the upcoming collection: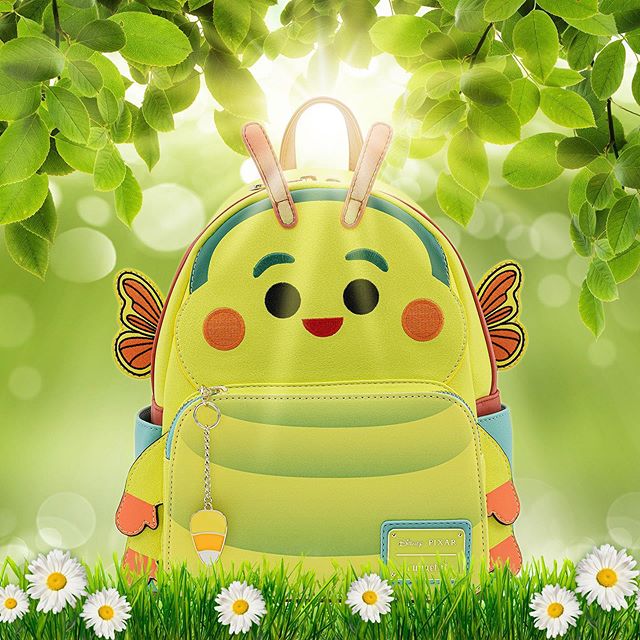 The collection includes this incredible mini backpack, featuring embroidering for Heimlich's face, plus his numerous arms, his antennae, and even his tiny little butterfly wings. The zipper pull is appropriately modeled after candy corn, which he's seen stealing from an audience of flies during a failed performance as part of P.T. Flea's ill-fated circus.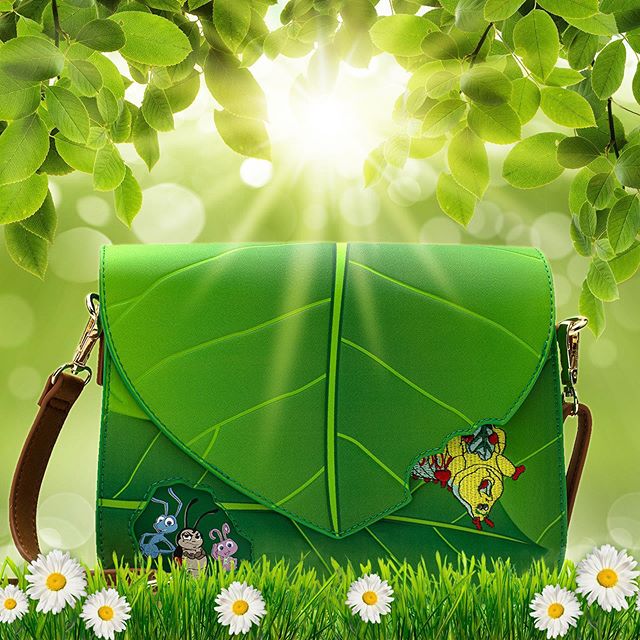 Also in the collection is this leafy green satchel. (Literally, it's shaped like a leaf.) Heimlich is seen in one corner biting away at the leaf, with a window in the other corner showing Flik, Francis, and Dot. A brown crossbody strap keeps the whole look of the bag natural.
No release date was included in the Loungefly announcement, but we hope to see these beauties hit the online shelves, and hopefully the shelves of Disney's Animal Kingdom park (and Disney California Adventure's Pixar Pier), faster than you can say Hopper.