Are you missing being able to travel? Well, don't fret! Adventures by Disney has started a new series called "Adventures at Home" where they'll be taking you on a virtual tour across the globe. Don't worry about packing and unpacking your bags, because you'll be transported without ever having to leave your couch.
In the new "Adventures at Home" series, Adventures by Disney is bringing the magic directly to you with customized at-home itineraries inspired by some of their most popular destinations and activities.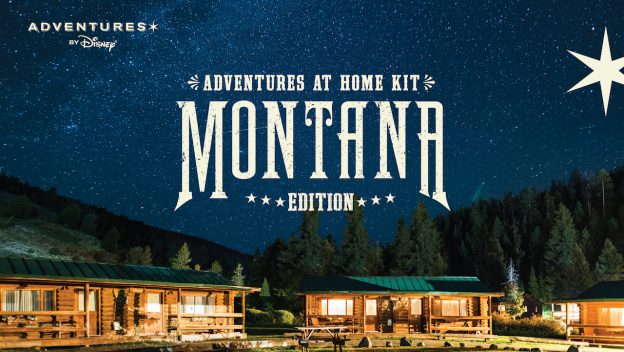 First stop: Montana! On this adventure, you and your family can virtually experience the sights, sounds and natural wonders of the American Northwest – and they've wrangled together some fun activities to get you in the adventurous spirit.
1.) Dress the part!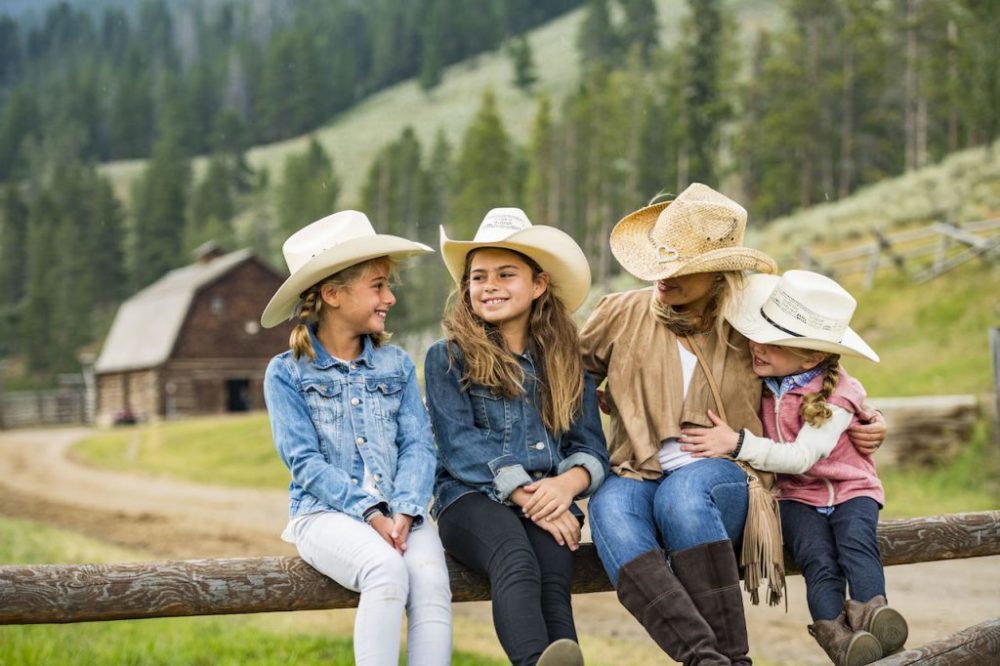 Time for your family to gallop on over to your closets and grab your western wear … think cowboy hats, boots, denim and belts! Fence not required.
2.) Bring the wonders of the outdoors, indoors!
Take in the breathtaking sights of Montana by playing this virtual tour on your computer or smart device. Treat it like your virtual window to the world, and be sure to turn up the volume! TIP: Many streaming devices and smart TVs allow you to mirror your smart device/computer and play videos directly on the big screen.
4.) Now it's time to get silly! Act it Out! Adventures by Disney Charades: Montana Edition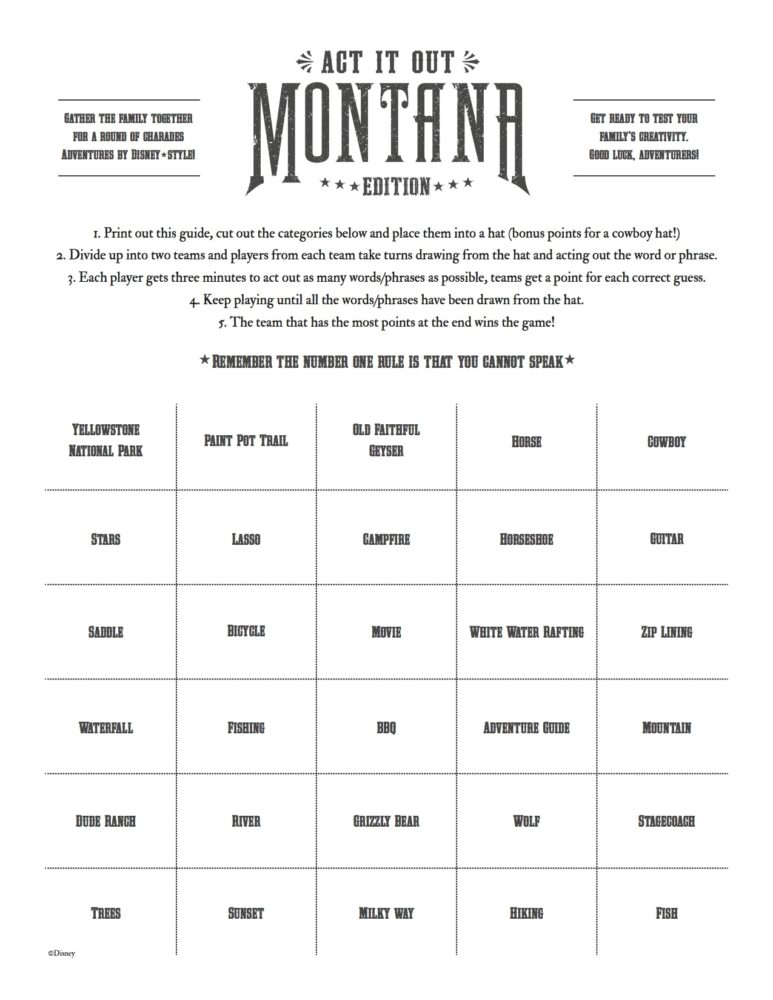 You never know what kind of creative games the guides will present on an Adventures by Disney trip. For today's virtual adventure, they invite your family to play Adventures by Disney Charades: Montana Edition!
Just print out this handy game guide, and you'll have a rip-roarin' time trying to guess the people, places and things you can discover while adventuring in Montana. They even threw in a few tricky ones for fun, so your household can get extra creative!
5.) Go stargazing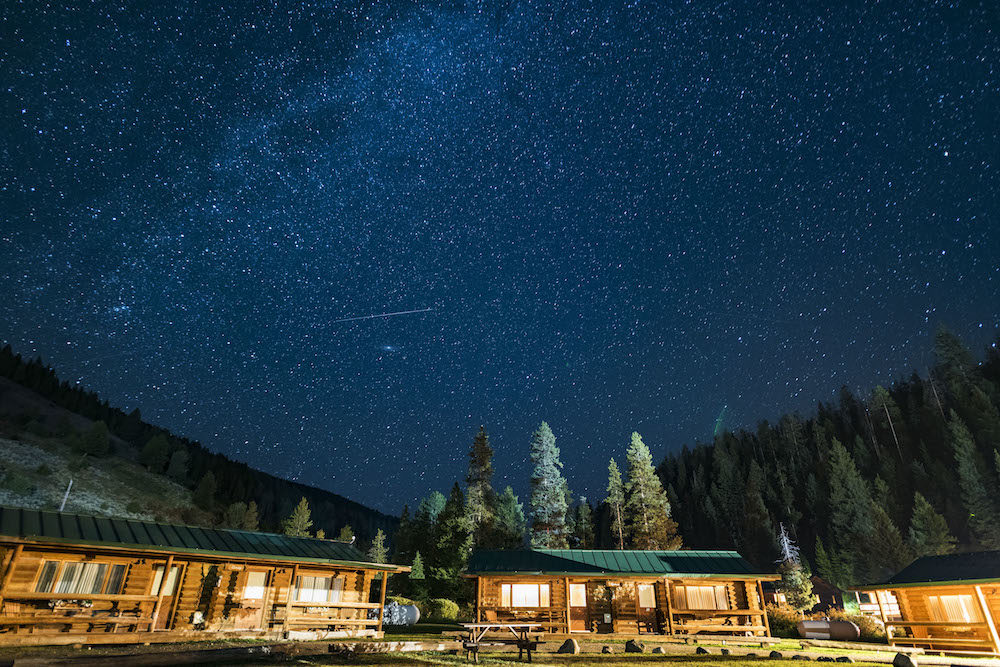 Which constellations will you find? Go "glamping" in your backyard, enjoy the view from your balcony, or take a moment to gaze out the window at the starry night sky. You might even make a wish or gather 'round the living room to sing a few songs and spin some stories.
5. Make s'mores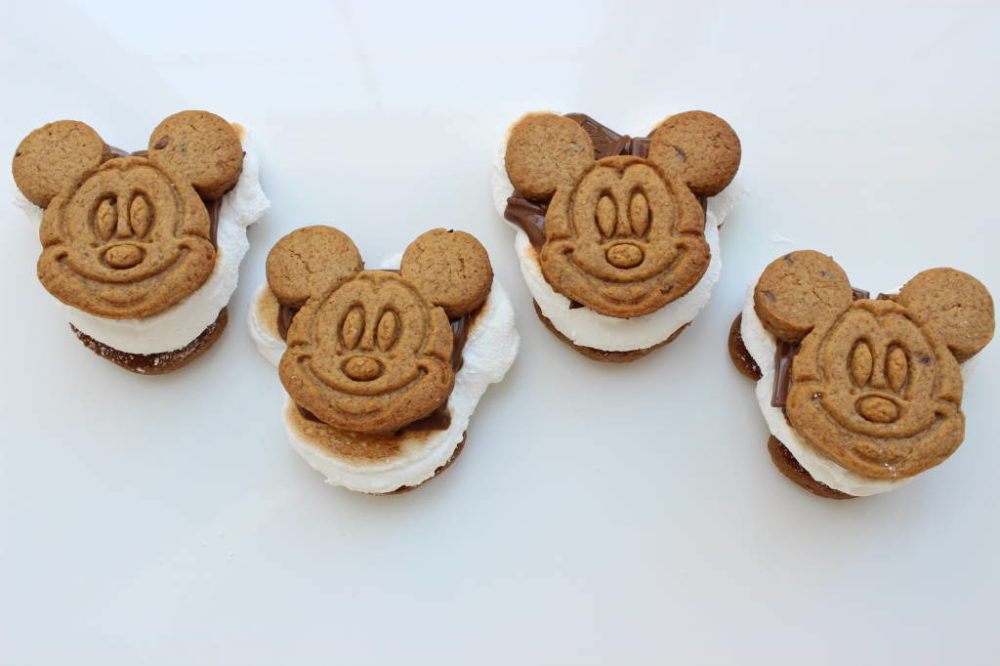 Now what's an at-home adventure without a little something sweet? Disney Family shared an adorable Homemade Mickey Mouse S'mores recipe to add some fun flavor from the "campfire." One bite and you'll be begging for s'more!
If you'd like to share the adventures you have at home, you can use #AdventuresbyDisney and #DisneyMagicMoments on your photos through social media!
See ya real soon, adventurers!