Last month, we showed you the new baby porcupine born at the Conservation Station in Disney's Animal Kingdom. The baby, known as a porcupette, was born to mom, Peri, on Feb. 25. Baby porcupette has now been named and to add to the already heartwarming story of new life, her name comes from a cast member!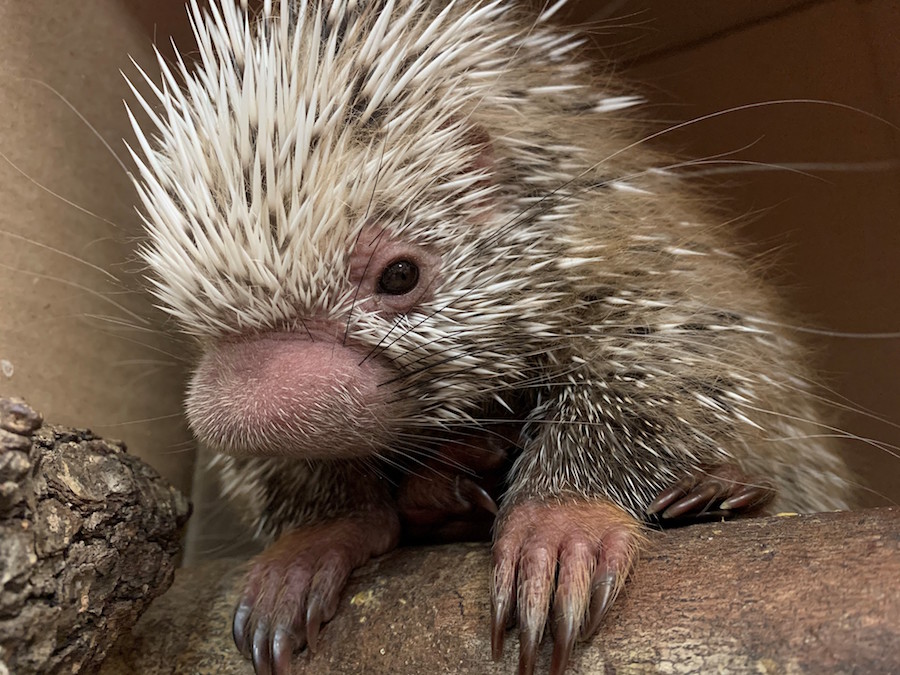 Everyone, say hello to Shelley.
The Animals, Science and Environment team named the baby in honor of Veterinary Operations Manager Shelley, who played an important role in the baby's birth. Thanks to Shelley's dedication to training, the baby's mom, Peri, was able participate in ultrasounds essential for prenatal care.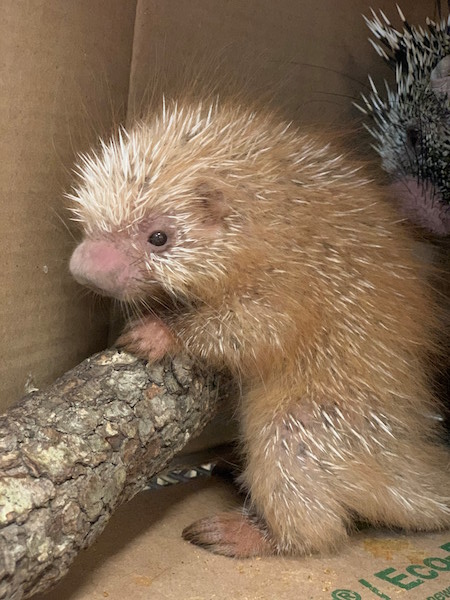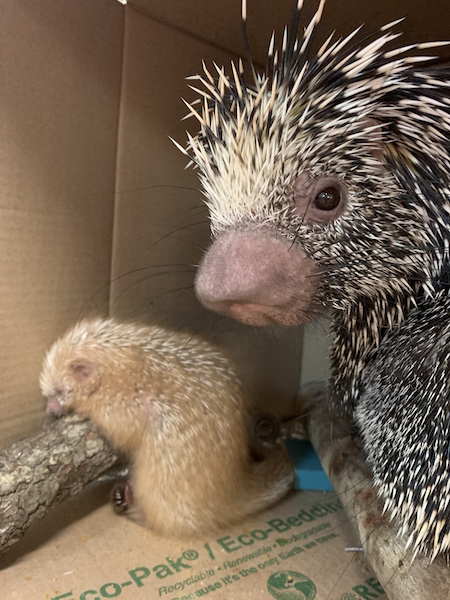 Shelley has a special bond with Peri, and now baby Shelley, who is growing quickly and starting to look just like her mother. She weighs over two pounds (more than triple her birth weight.)  According to Dr. Mark Penning, Porcupettes are covered in a fine red fur coat, and you can definitely see the little redhead with her mother!
It's through the work of dedicated cast members, like Shelley, that Disney's animal care team is able to make tremendous strides every day providing excellent care for all creatures large and small. Learn more about the many animals at Walt Disney World Resort and the teams who care for them by following @DrMarkAtDisney on Instagram, where he provides frequent updates!