So far, we've been lucky enough to catch a few aerial images of Disney Parks throughout this unprecedented closure, but most of the videos out there have been admittedly grainy or hard to make out. Thankfully, a new HD video is making the rounds throughout Disney social media, and it's one of the best views of the park yet.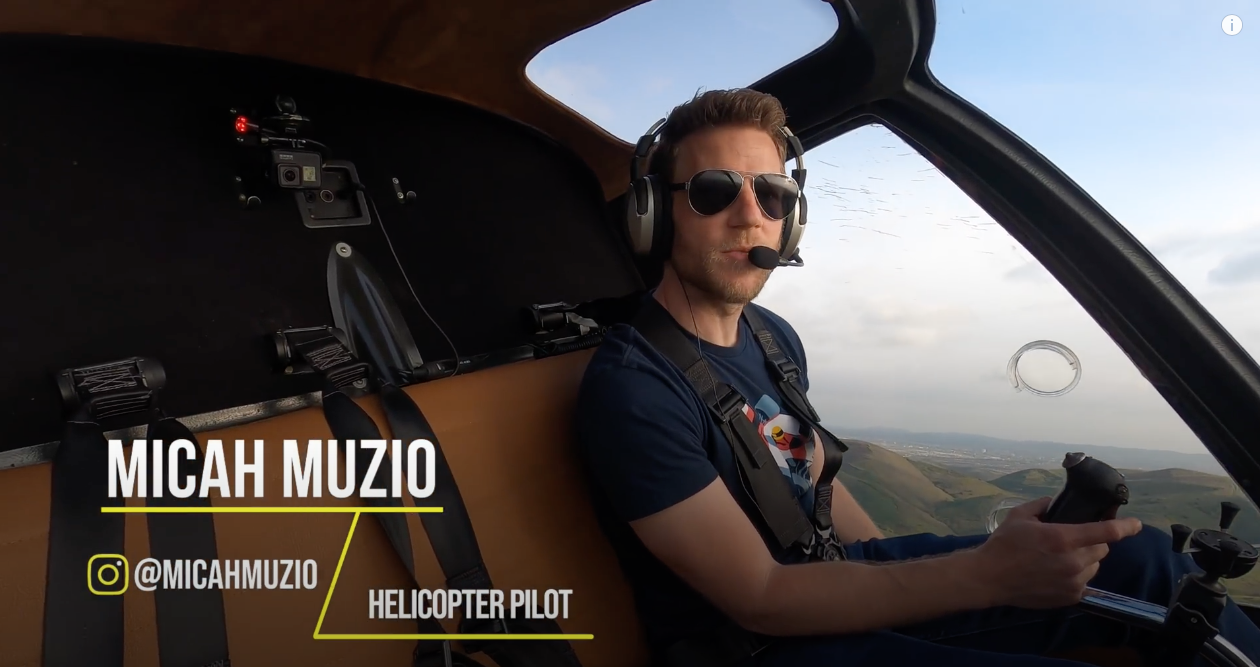 Gaining approval to fly over Disneyland is nearly impossible, but due to the ongoing park closure, helicopter-pilot-turned-YouTuber Micah Muzio was granted limited access to take a swift ride over Disneyland Park this past Sunday. Muzio takes us over multiple Los Angeles landmarks, like Angel Stadium and Irvine Regional Park, before coasting over Disneyland for just a few minutes.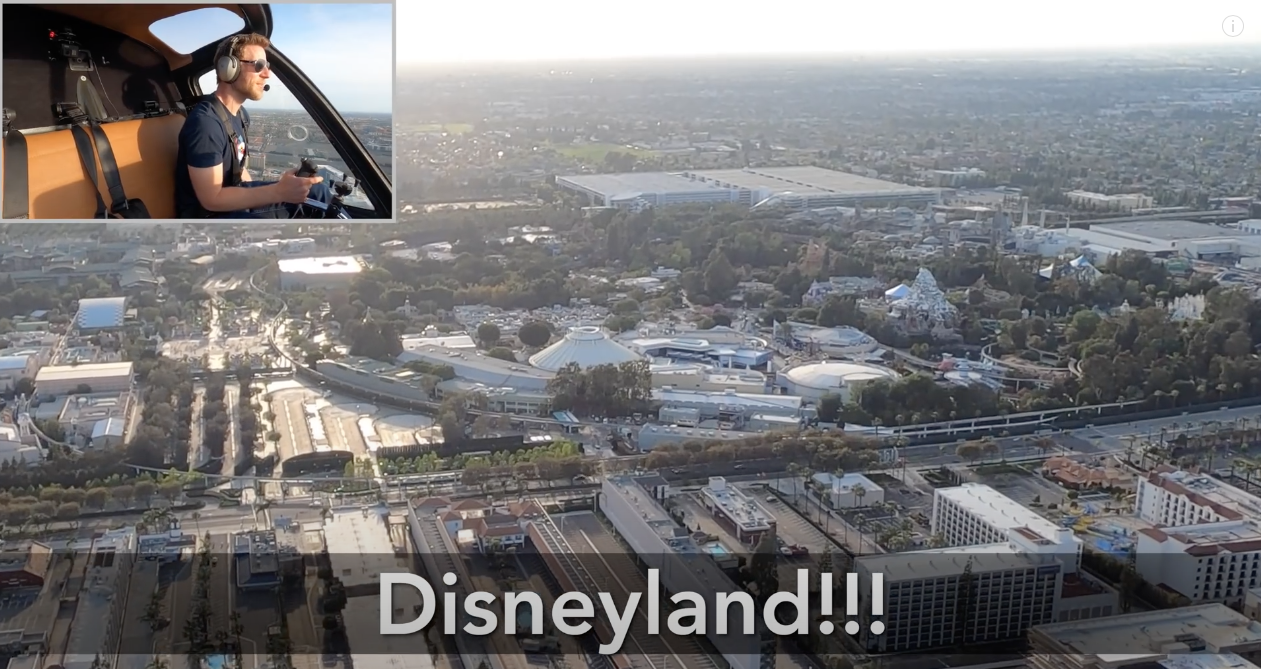 As you approach property, you see most of Disneyland's mountains peaking over the top, like Big Thunder Mountain, the Matterhorn, and Space Mountain. Along the perimeter, you can see the Monorail beams outlining the route.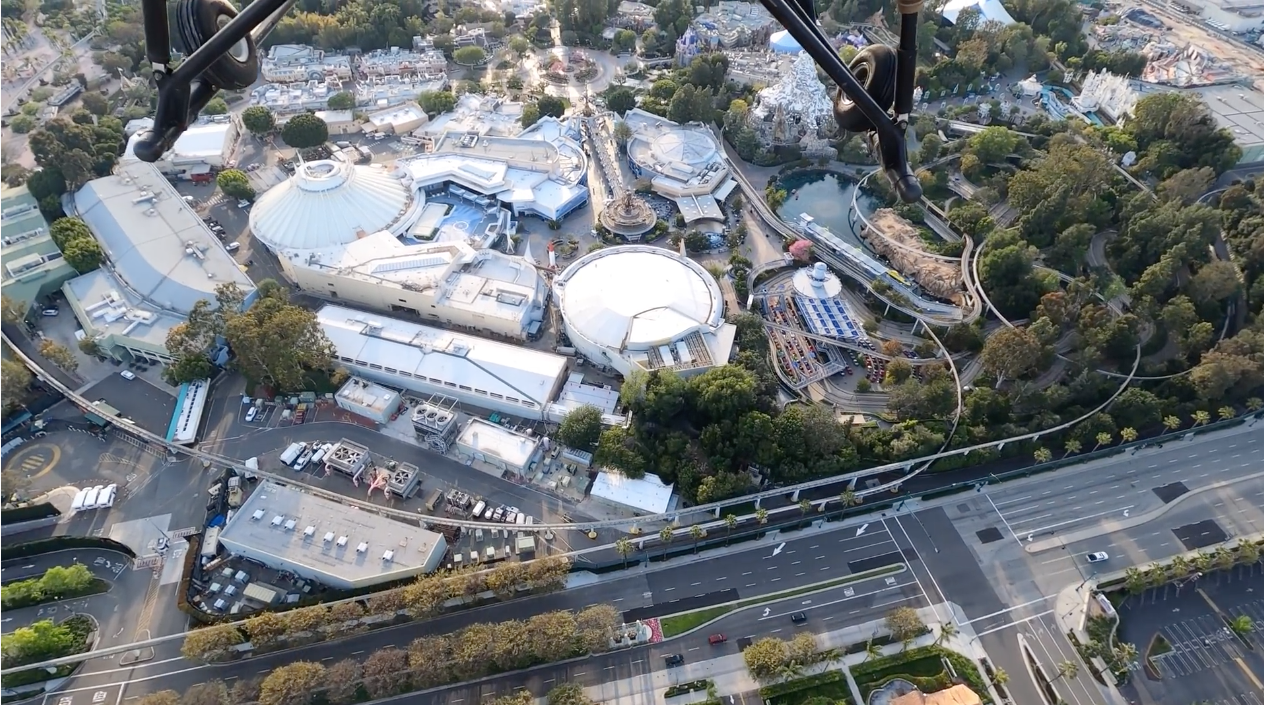 Here we have a fascinating look at Tomorrowland, with Space Mountain on the left, what remains of the near-mythical Rocket Rods track right down the center, and, if you look closely, a bright yellow submarine from the Finding Nemo Submarine Voyage attraction.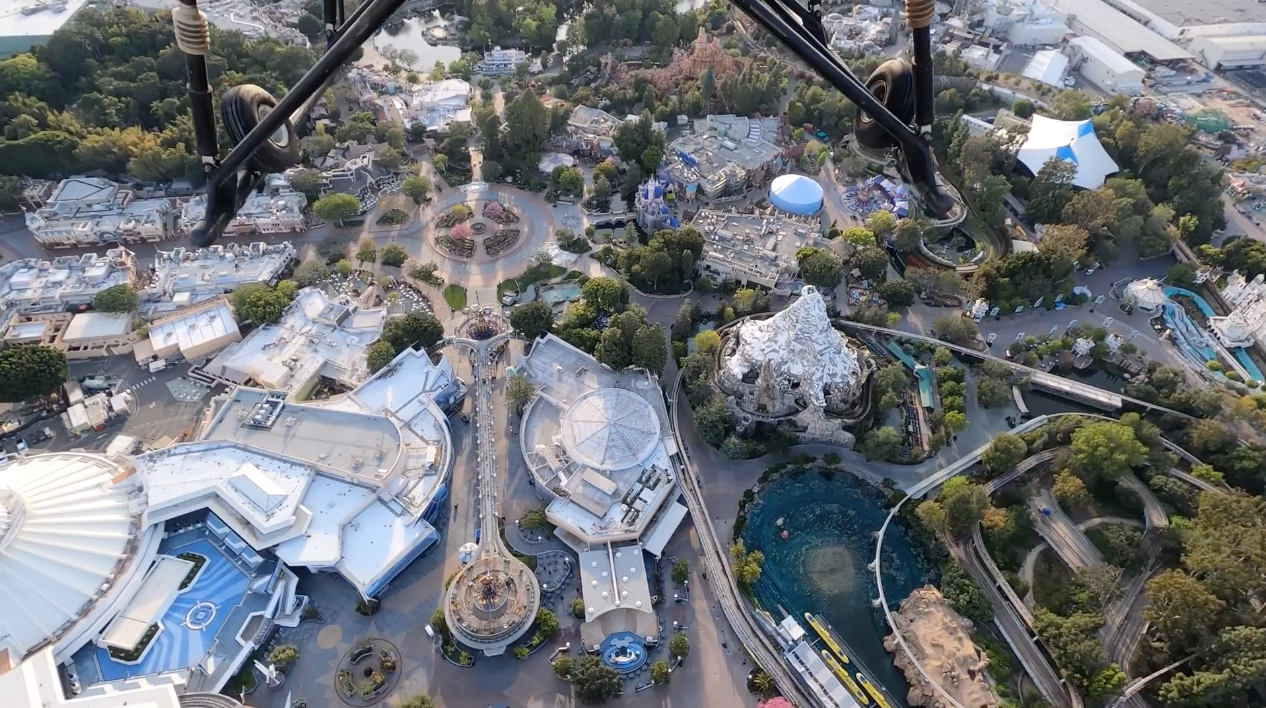 Here's a closer look as we near the park hub. Note the scaffolding surrounding Snow White's Scary Adventures and the large blue tent around the King Arthur Carrousel in Fantasyland. Refurbishments were already underway on both of these attractions when the park closed due to the pandemic, but construction has since halted throughout the property.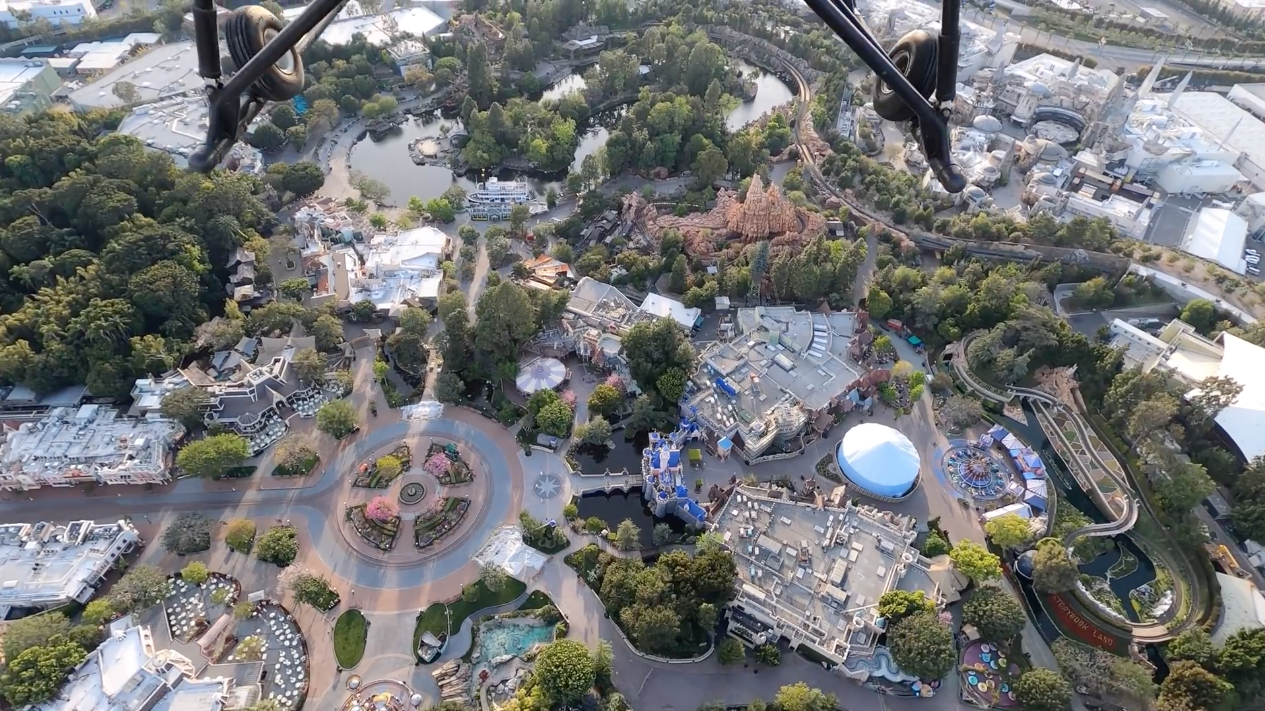 Closer to the center of the park, we start to see a bit of Galaxy's Edge in the upper right-hand corner. Note the eerily still Dumbo and Mad Tea Party attractions in Fantasyland. Over by the Storybook Land Canal Boats, the topiaries seem to still be maintained.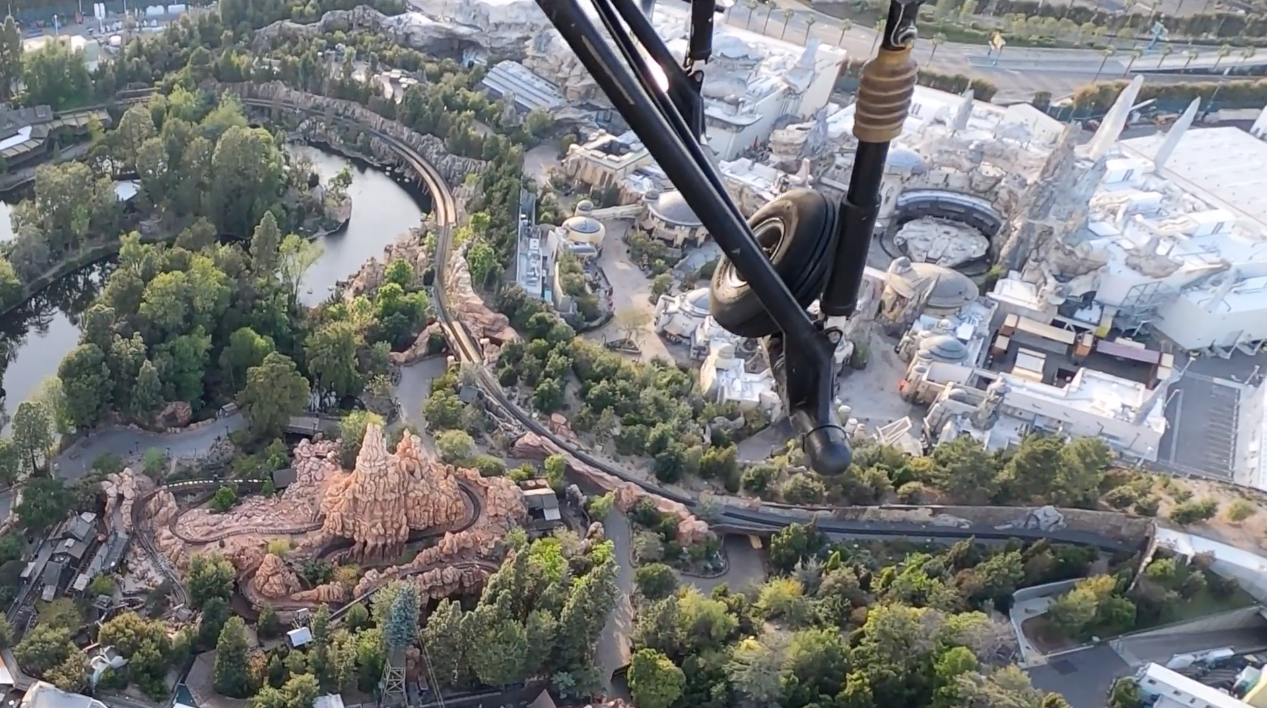 Here we come up on Frontierland as it connects to Galaxy's Edge, with Big Thunder Mountain on the left and the Millennium Falcon on the right.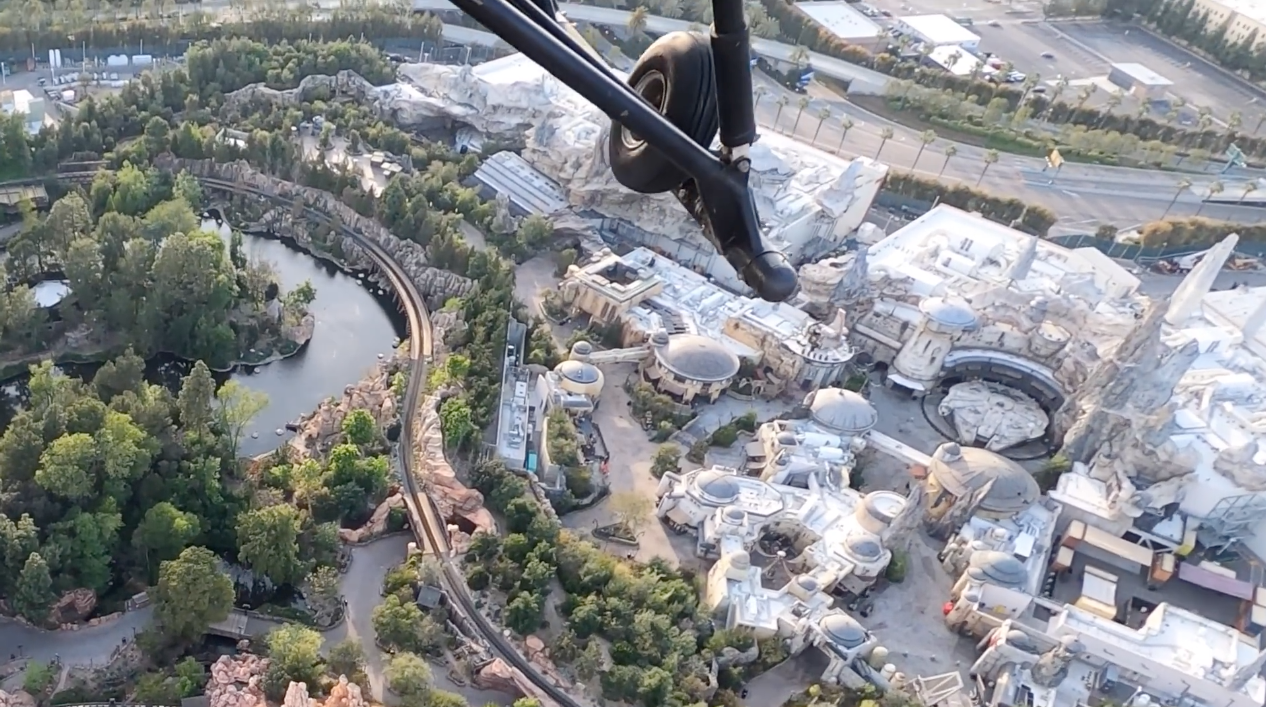 There are many reasons why flying over Disneyland is generally prohibited, mainly because you get views that ruin all of the effects of forced perspectives within the land––when you look down at it, Galaxy's Edge isn't all that far off from a nearby access road.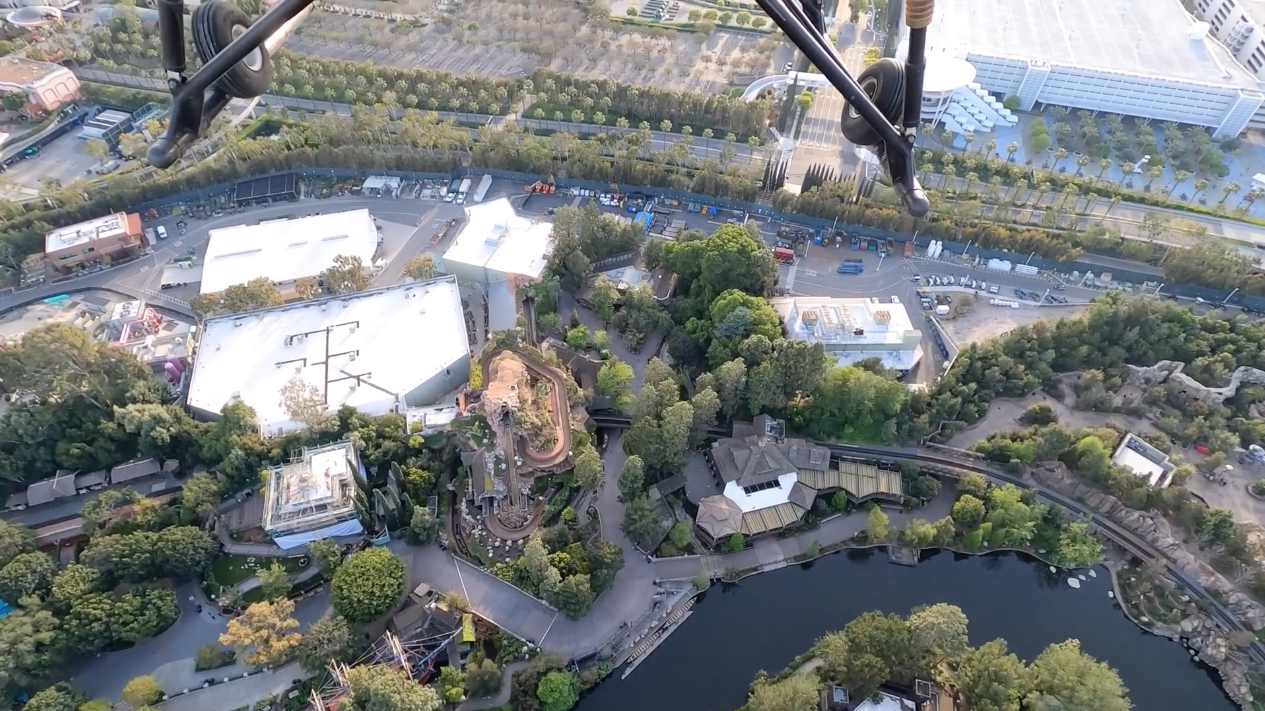 Looping back over to Critter Country, you can make out the outline of Splash Mountain (center) and Davy Crockett's Explorer Canoes along the Rivers of America.
Finally, we wrap up the mini-tour with a look down at Tom Sawyer Island and the Mark Twain Riverboat.
For the full tour, check out the video below. I've linked the video to start at the Disneyland portion, which is followed by a slow-mo replay so you can better take in the sights. For the full Los Angeles tour, make sure you start at the beginning of the video, and give Micah a follow so we can see more amazing aerial content!