You didn't think we would release our Blue Milk Copycat Recipe from Star Wars: Galaxy's Edge without a Green Milk followup recipe waiting in the wings, did you?
Legend has it, during the war between the First Order and the Resistance, green milk was imported to Bubo Wamba Family Farms on the planet Batuu. In turn, this frothy beverage was sold to the Milk Stand in Black Spire Outpost, only to resell to locals and visitors. Immediately following its highly-anticipated debut, this vibrant thirst quencher won the praise of Jedi and Sith Lords alike. That's right, Blue Milk. There's a new drink in town and it is here to stay!
But… what do you do when Batuu has gone dark and there isn't a thala-siren to be found? You turn your kitchen into a force to be reckoned with by taking our new Galaxy's Edge Green Milk Copycat Recipe to the next level.

Galaxy's Edge Green Milk – Ingredients:
2 cups of Almond Milk
2 Tbs of Cream of Coconut
½ Banana
3 cups of Ice
2 Tbs of Lime Juice
2 Tbs Honey
8 drops of Green Food Coloring
Galaxy's Edge Green Milk – Preparation:
Combine all of the ingredients into a blender and blend until smooth.
Serve chilled… and may the force be with you!
Suggested Music While Preparing Galaxy's Edge Green Milk:
Suggested Viewing While Dining:
Suggested Dining Apparel: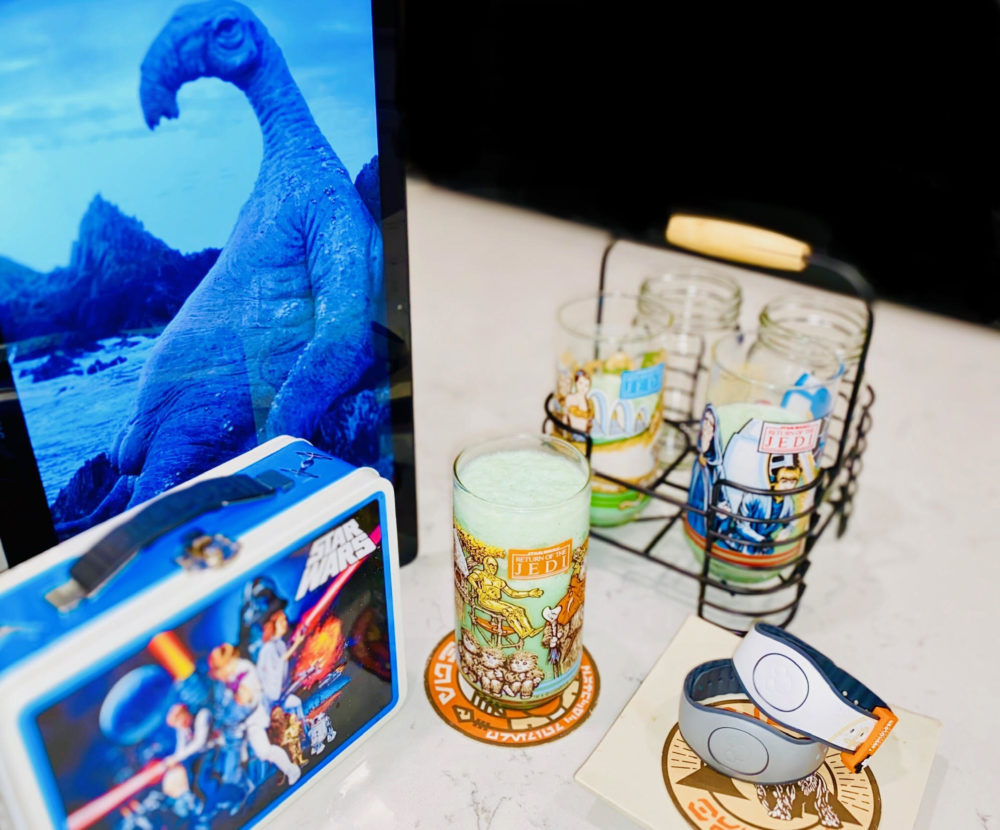 We hope you enjoyed our Galaxy's Edge Copycat Recipe! If you do recreate this recipe, be sure to share it on Twitter or Instagram and let us know by tagging us using @WDWNT. Have your own Galaxy's Edge recipe? Have a recipe request? Let us know in the comments section below.