Kona Brewing Co. introduced a new line of hard seltzer, which included POG flavored Spiked Island Seltzer. Their Hanalei Island IPA is what's served at the Polynesian Club level, and we're all aware of the insanely popular POG juice served at 'Ohana, also known as Jungle Juice at Boma and Sanaa in Disney's Animal Kingdom Lodge.

The Passionfruit Orange Guava is described at the perfect balance of sweet & exotic island-flavor, but now it's brought to life in a zero sugar, juicy hard seltzer.
Well, I needed to try some after I found all of this out because it doesn't get any better than the famous POG juice. The details on the can and bright colors was enough to get me super excited. It was a particularly gloomy day when I tried this and when I closed my eyes and held the can, I could easily pretend I was sitting at the Polynesian resort, waiting for Stitch and Lilo to come to my table during breakfast at 'Ohana. And that's what this POG-flavored seltzer has become: part of my 'Ohana.
The moment that I opened the can, the aroma instantly took me back to eating at 'Ohana with my family and I suddenly wanted Stitch waffles, potatoes, and bacon (even though that was sadly missing last time).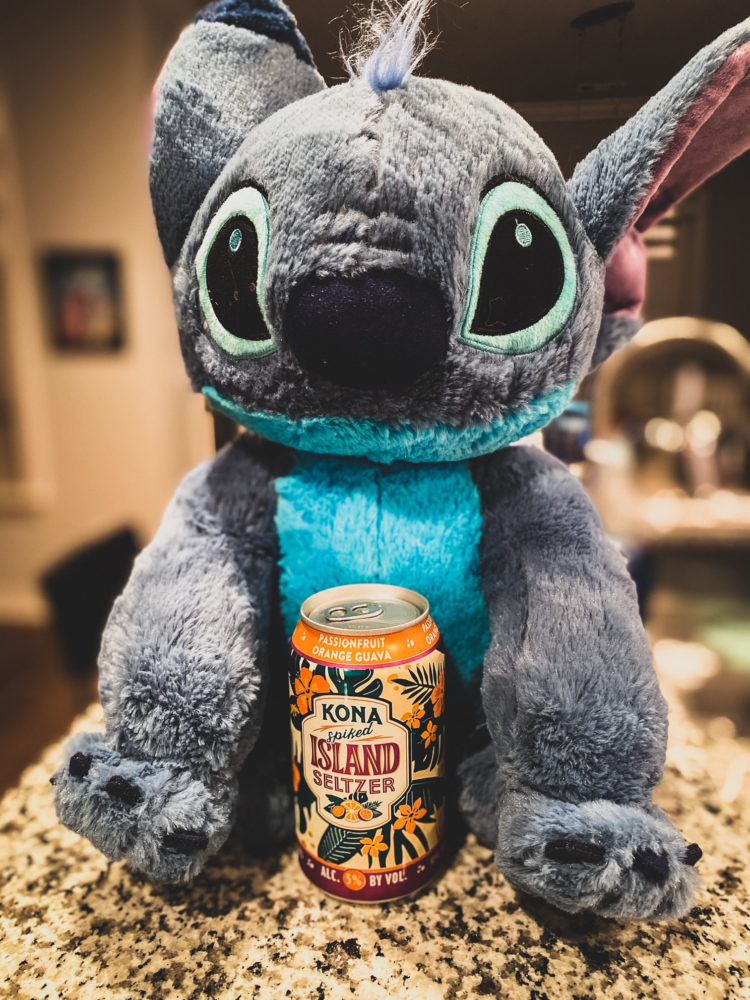 And let me just say, I do not drink that often because I am extremely particular about my alcohol and when I find something I like, I like it forever. So, believe me when I say… this is really, really good. The POG Spiked Island Seltzer was a very solid hard seltzer. It wasn't heavy on the carbonation, but it had me longing for more of that sweet nectar. When I finished, I wanted another immediately. It's just like drinking the POG juice at Walt Disney World, only with a bit more kick. It's a perfect blend of flavor and carbonation.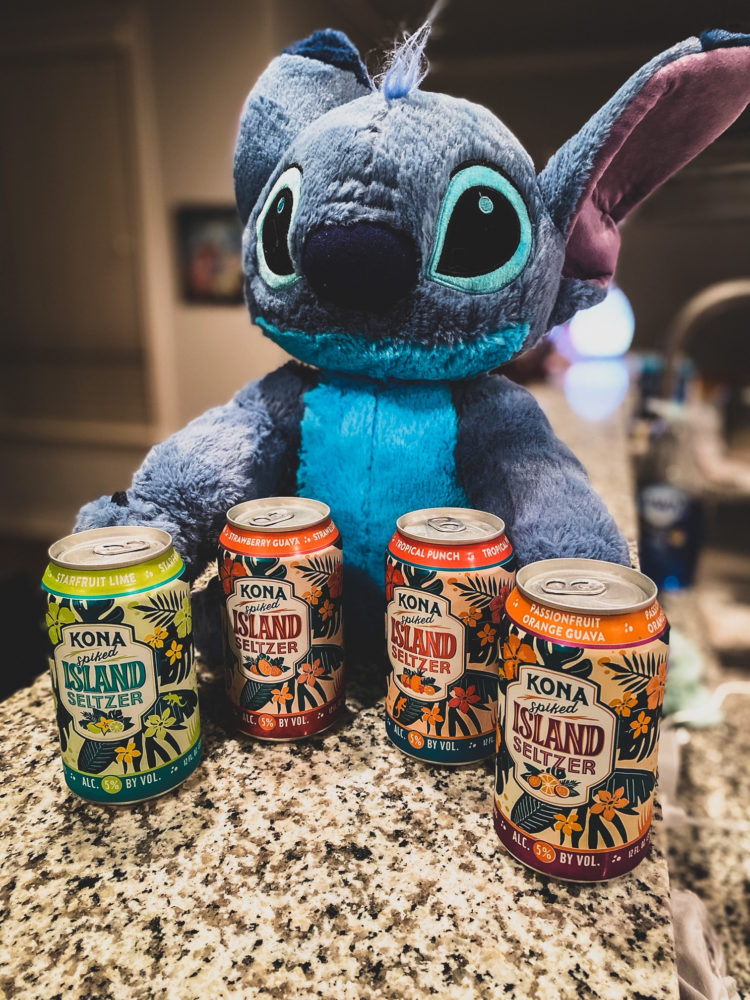 And the POG Spiked Island Seltzer isn't the only flavor available. If you're wanting more tropical options, there's a Starfruit Lime, Strawberry Guava, and Tropical Punch. Stitch was really begging to try them all, but I have to limit him or he gets a little crazy and starts flying his hover spaceship around the house.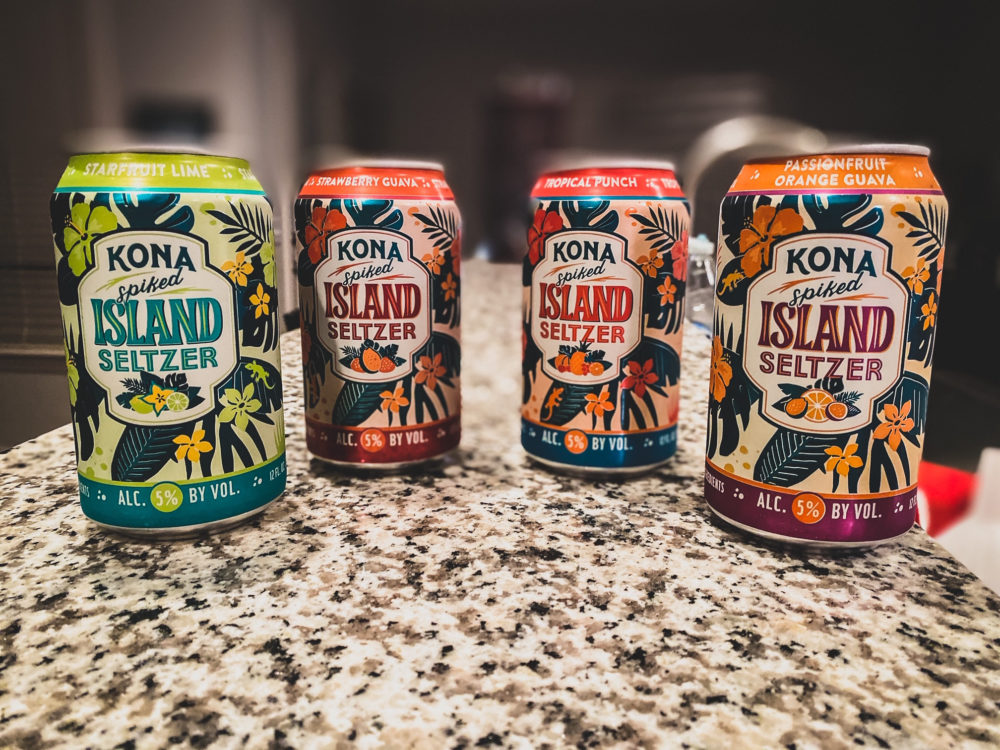 Depending on availability, the Kona Spiked Island Seltzer is available at different grocery locations like Whole Foods and Total Wine, so whether you're slapping on a face mask and braving the grocery store lines or ordering online, you may have to spend some time surfing the aisles to find it.
All in all, this was a perfect alternative to the drink we love so much at Walt Disney World. It'll more than hold me over until I can hang out with Lilo, Stitch, Mickey and Pluto for breakfast again.