Since we are not unlike Rapunzel right now, stuck in our towers and filling our schedules with baking, brushing our hair, and reading books, let's take a look at some of the Rapunzel accessories from Entertainment Earth releasing in September.
These are available for pre-order now and feature a backpack, cylinder crossbody purse, and a frying pan crossbody bag that has a Pascal zipper. I can't wait to see the photo-ops with these bags in front of the Tangled Restrooms when Walt Disney World reopens.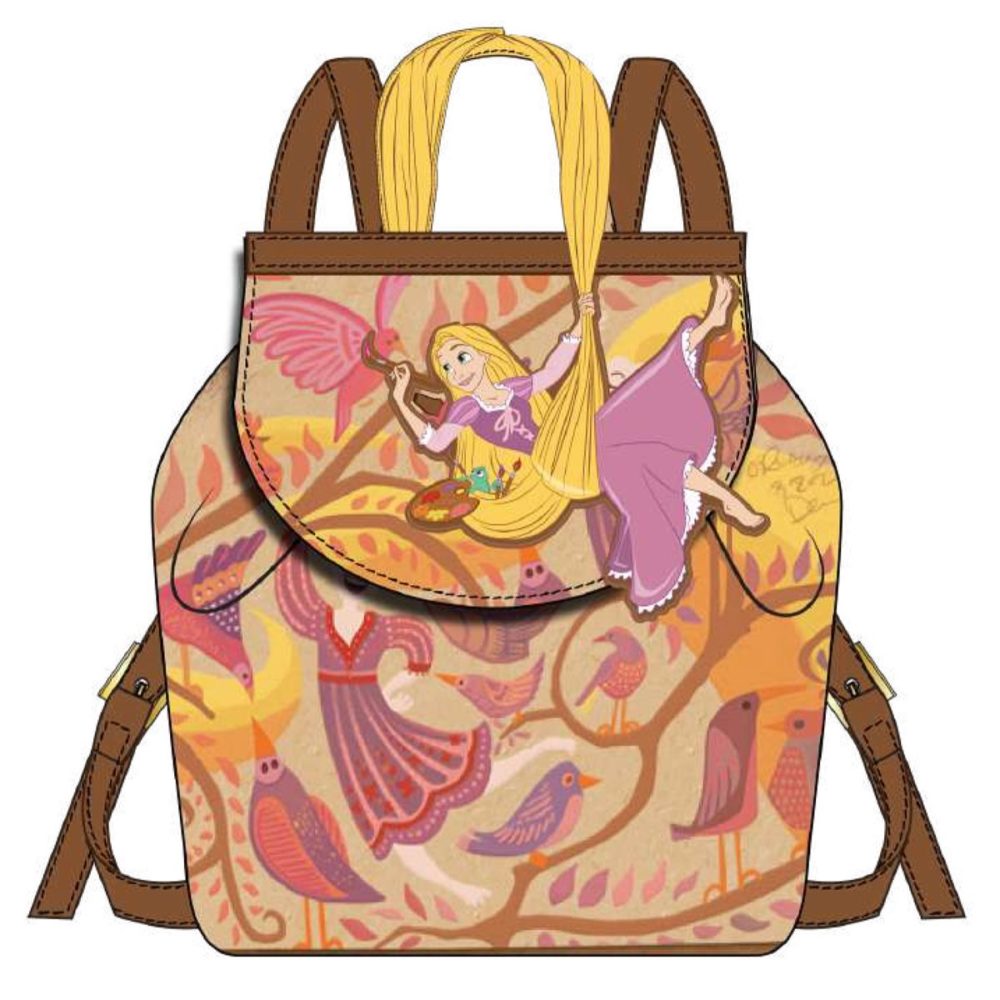 The detail on this backpack is gorgeous! It's reminiscent to the scene of Rapunzel painting the walls inside her tower. She hangs onto her hair from the top of the backpack, Pascal nuzzled comfortably inside the blonde locks while holding some of her paintbrushes. Her hair also makes a convenient handle for you to pick up your bag and go!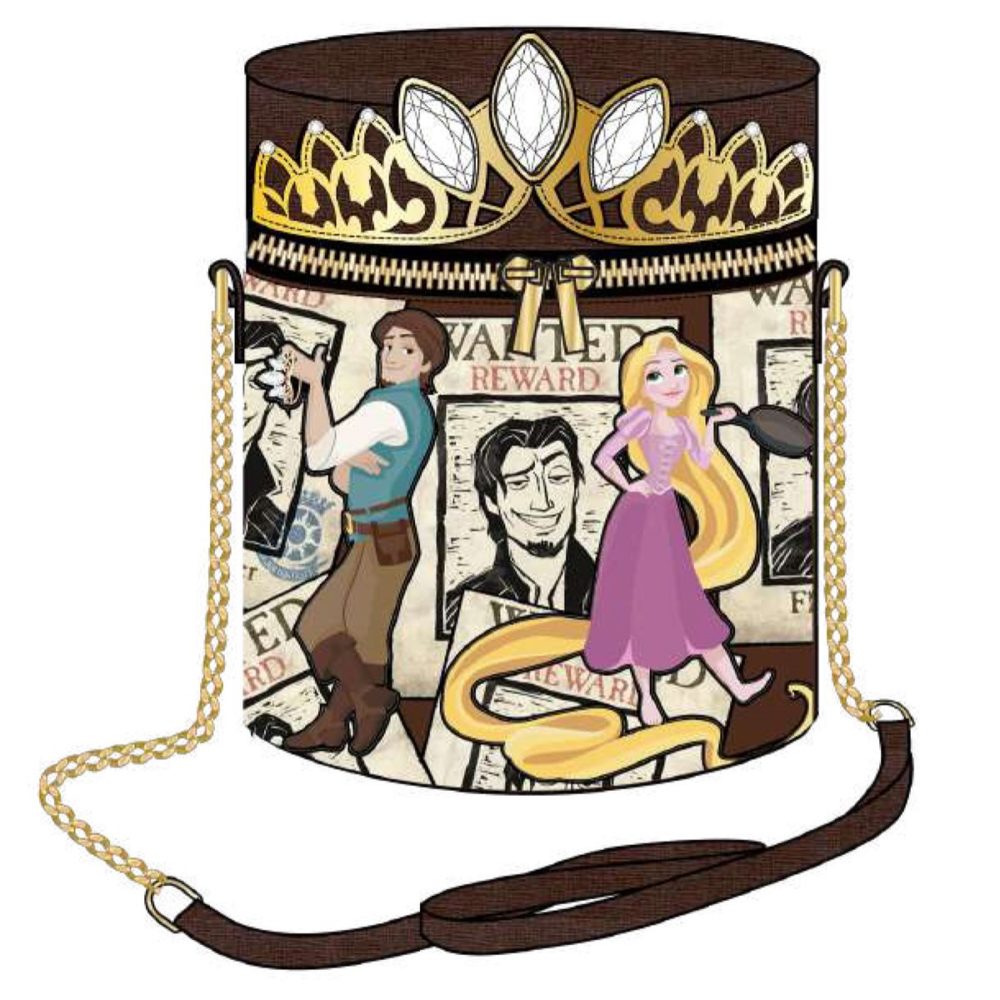 You can't have Rapunzel without Eugene aka Flynn Rider! They make a great duo and this unique crossbody represents that. From the picture, it seems as if they're resting against a wall covered in Flynn's "Wanted" posters, who just can't seem to get his nose right. Rapunzel's infamous crown sits just above the zipper, completing the look. And it looks like the strap is part leather, part gold chain, making it seem a bit fancier than the other bags.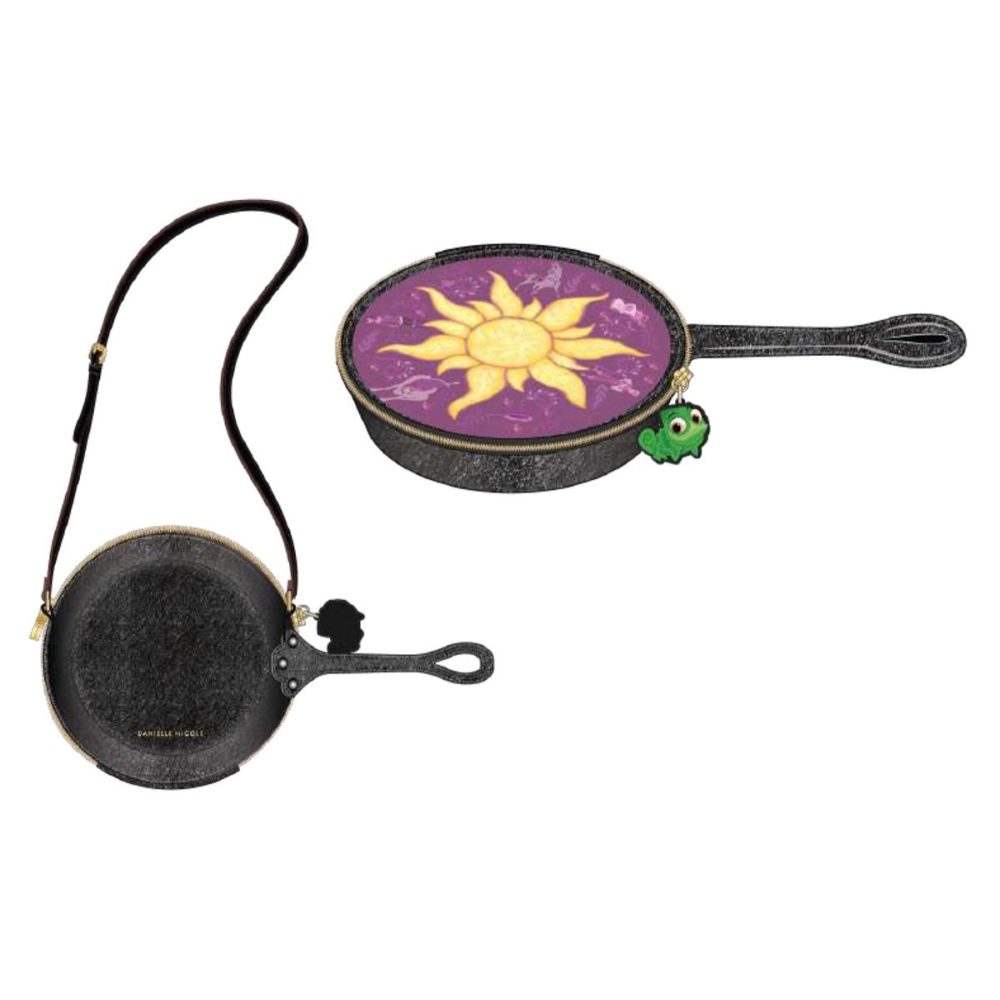 Perhaps the most unique piece in the entire Rapunzel collection is the frying pan crossbody bag. Shaped literally like a frying pan, the sun sits inside, making up the cover of the bag and Pascal completes the look as a cute zipper. I'm not sure this could double as a weapon like it does in the film, but it makes a stylish alternative.
Will you be pre-ordering one of these Rapunzel purses? Let us know!