The Walt Disney Company has seen a whirlwind month within the market, getting out-performed by Netflix only to gain advantage shortly after with the White House's announcement for a phased reopening of businesses to potentially begin in May. However, investors haven't fully regained hope in the company, and more news coming out regarding the future of the entertainment giant paints an even bleaker image.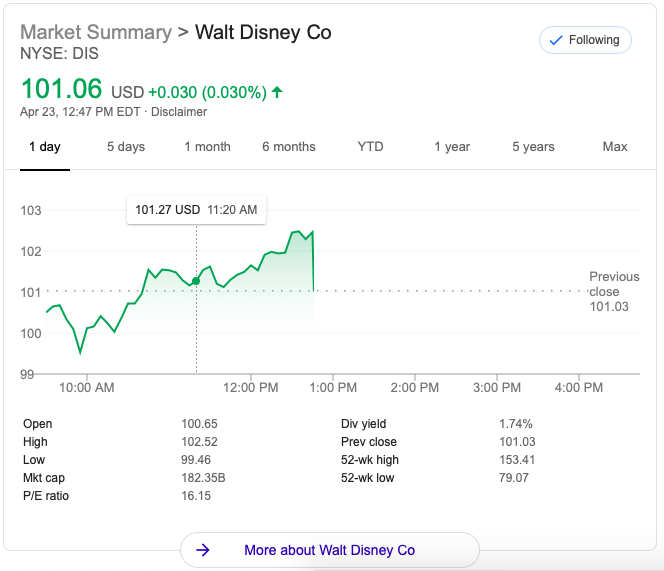 S&P Global Ratings has downgraded The Walt Disney Company's credit rating from an A to an A-minus due to concerns over the ongoing effects of COVID-19. Given the company's reliance on its theme parks, government-imposed social distancing and consumer concerns about attending public events will further delay the recovery of a rather large sector of the company. Lower theme park attendance in the coming months and years means the company could potentially recover at a slower rate than the overall global economy.
In a report, S&P Global Ratings believes the impact of COVID-19 will persist even after the easing of social distancing guidelines and stay-at-home mandates:
"Disney's theme parks won't likely return to normal capacity utilization at the same rate as the overall economy even after stay-at-home restrictions are eased and the theme parks are allowed to reopen."
Disney's debt load is expected to climb over the next two years, leveling out at some point in 2022. To date, the company has accrued $13 billion in debt and credit agreements in order to mitigate the financial effects of closing down its parks and film studios.
Source: The Hollywood Reporter