"I accept this sword for my sister, for my clan, and for all of Mandalore."

Moff Gideon may be in for a bad time during the second season of "The Mandalorian", as it has just been confirmed that Bo-Katan Kryze, once leader of the Mandalorians and wielder of the Darksaber, will be making an appearance, played by Katee Sackhoff, who also provides her voice in the Clone Wars and Rebels animated series.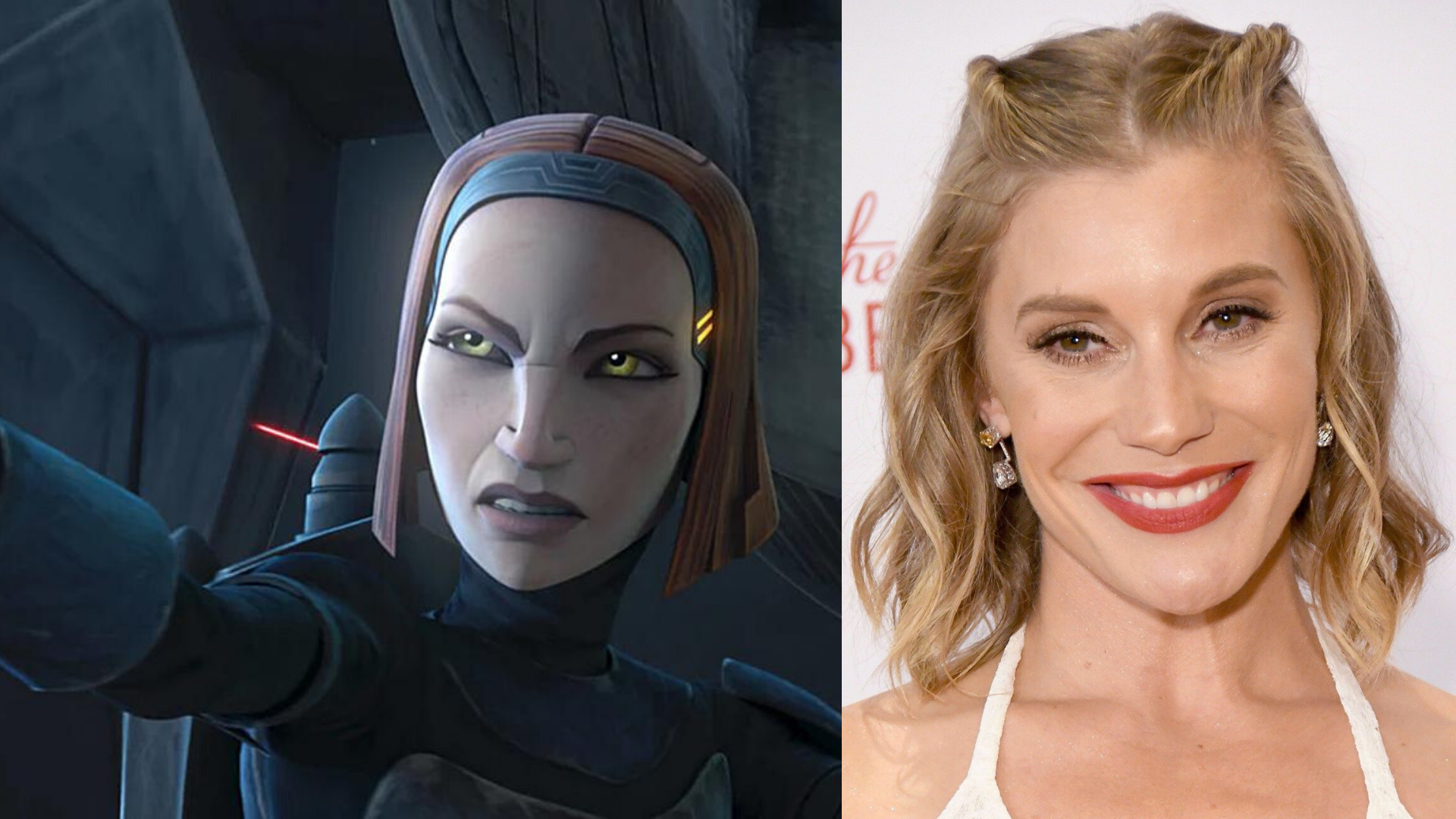 Sackhoff will be reprising her "Star Wars: The Clone Wars" and "Star Wars Rebels" role as Bo-Katan in Season 2 of "The Mandalorian." The character made her debut in Season 4 of "Star Wars: The Clone Wars", and played a prominent role in the final series, which aired exclusively on Disney+.
The season finale of "The Mandalorian" ended with villian Moff Gideon, played by Giancarlo Esposito, emerging from his crashed ship wielding the Darksaber. The Darksaber, which gets its name from its unique black-bladed lightsaber, is an ancient weapon created by Tarre Vizsla, the first Mandalorian ever inducted into the Jedi Order. During the Imperial Era, Sabine Wren gave it to Bo-Katan in order for her to lead the Mandalorians against the Empire. Around 9 ABY, the Darksaber fell into the hands of Moff Gideon during the Great Purge.
With little or no backstory on how he ended up with it, it's expected that Season 2 will cover the events that led to his possession of the weapon, and either flashbacks or run-ins with Bo-Katan, Ahsoka (played by Rosario Dawson), or even possibly Sabine… and of course, plenty of Baby Yoda (I hope.)
Are you looking forward to Season 2 of "The Mandalorian"? For fans of Rebels and Clone Wars, it's shaping up to be a highly-anticipated premiere.
Source: Deadline