While construction ceased briefly during the initial closure of the Disneyland Resort, new developments indicate that essential workers are slowly returning to work on key projects such as Mickey & Minnie's Runaway Railway and the MARVEL-themed Avengers Campus.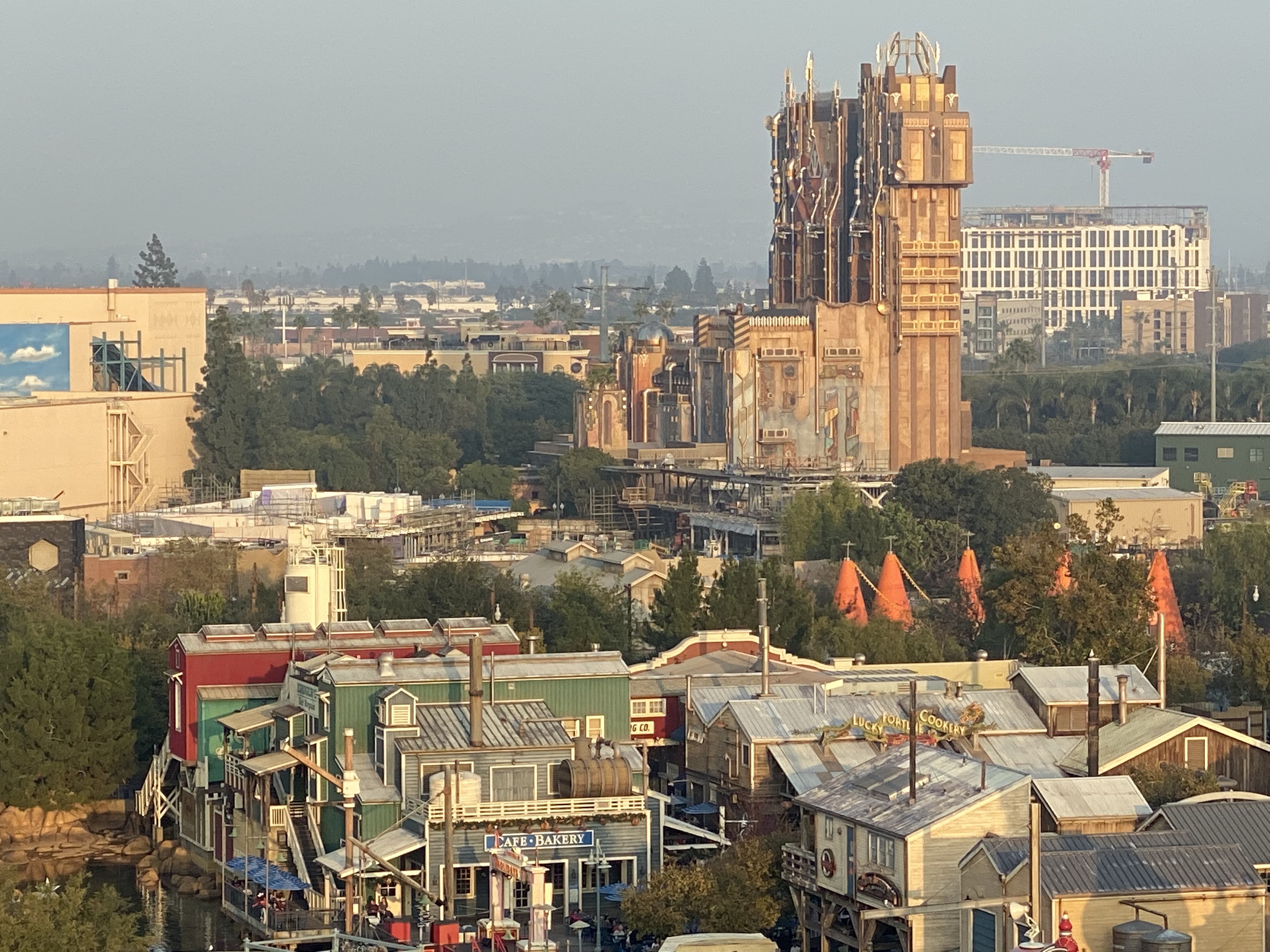 According to Brady MacDonald of The OC Register, the work taking place is being done by limited crews of essential workers, mainly on the new upcoming MARVEL land in Disney California Adventure and the Toontown version of Mickey & Minnie's Runaway Railway in Disneyland Park.
The crews, which include essential employees from Walt Disney Imagineering and third-party contractors, will be working on weather protecting the Avengers Campus project, which has since been delayed from its initial July 18 grand opening date. Over in Toontown, they'll be receiving steel deliveries for the start of the Mickey & Minnie's Runaway Railway attraction.
As for the various refurbishments taking place throughout Disneyland, like the "reimagining" of Snow White's Scary Adventures and an extensive refresh of The Haunted Mansion, those are still on hold. We were able to check in on the Snow White refurb shortly before the park closed; the attraction's exterior facade had already received a bright new color scheme.
In Downtown Disney, work on refurbishing the Starbucks and the Sanuk sandal store has also resumed.
Disneyland Resort, including its parks, resorts, and the Downtown Disney District, remain closed, with reservations now only available starting on July 1.
Source: The OC Register