As the Disneyland Resort remains closed for the foreseeable future, the fashion and glamour of the Dapper Day Expo won't be happening this summer.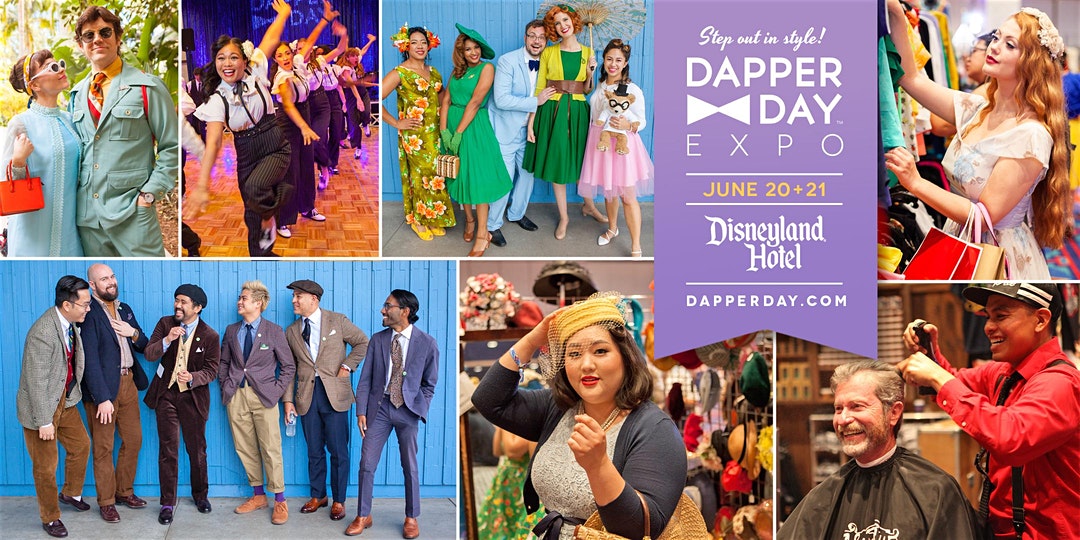 The fan-run event, which was originally planned for April at the Disneyland Hotel, was rescheduled to June over concerns of the COVID-19 pandemic. However, as the resort looks to remain closed through June, the organizers decided to cancel it outright, with the hopes that they may be able to schedule a smaller make-up event in August, as described in this statement on their website:
😔 We're sorry to report our planned June events at the Disneyland Resort are now cancelled due to the resort recently announcing their closure is extending through June.

However! In our discussions with Disney we feel there is a good chance we will be able to hold some sort of event at the resort in August (even if the parks are not yet open to full capacity). This would likely include a smaller DAPPER DAY marketplace with a limited number of exhibitors joining us instead of a full Expo with bands and dancing. We are awaiting the release of government guidelines so we can then design an event that can safely operate within those requirements.

We hope to have more info at the end of May regarding any potential Summer events for the Disneyland Resort, as well as the Walt Disney World Resort. Our November 14+15 events at the Disneyland Resort are still happening as planned and you may book your rooms at the links below. Expo passes for November will be available online later this Summer.
Guests who had purchased tickets to the Expo may request a refund by June 26th or wait and have them transferred over to the Fall Expo in November.
Keep reading WDWNT and Disneyland News Today for continuing coverage of this ongoing story.
MORE:
SHOP: New Limited Edition Dapper Day, "Robin Hood", "Coco", Stitch, and More Pins Now Available on shopDisney
Dress Up in Your Disney Best and Celebrate "Dapper Day At Home" on April 19
Disneyland Dapper Day Expo Postponed to June Due to COVID-19 Concerns; Walt Disney World Event Rescheduling To Be Determined