A legendary Imagineer known for being "a man on the move" has stopped by D23 to appear on the latest episode of their podcast, "Inside Disney."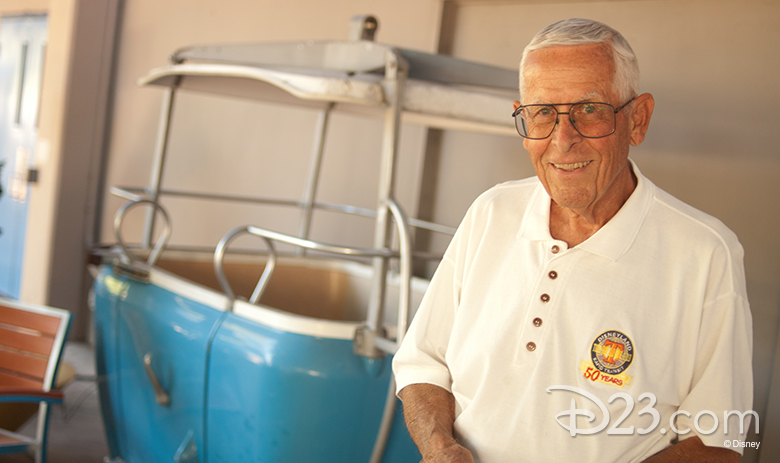 Disney Legend Bob Gurr appears in the newest episode to discuss the Disney+ Original Series "The Imagineering Story.", including his appearance playing basketball inside Disneyland's Matterhorn Bobsleds. Named a Disney Legend in 2004, Gurr designed vehicles for such Disney Parks attractions as Autopia, the Matterhorn Bobsleds, the Disneyland Monorail, and The Haunted Mansion.
Also discussed in the episode is Disney's recently-released ride-through video of Star Wars: Rise of the Resistance, "The Disney Family Singalong: Volume II," and the upcoming National Geographic series for Disney+, "The Right Stuff."
If that's on your track, you can check out this approximately half-hour podcast at this link!
MORE:
Disney Legend Bob Gurr and Imagineer Tania Norris to be Featured in "Living Legends of The Haunted Mansion" Virtual Event on April 26
PHOTOS: Disney Legend and Imagineer Bob Gurr Living His Best Life While Staying at Home in California
Disney Imagineering Legend Bob Gurr to Appear on "Pawn Stars" For Upcoming 2020 Season