Ever since news broke that Disney was exploring the possibility of revisiting the "Pirates of the Caribbean" franchise back in 2018, we've been excitedly awaiting more details on the reboot to wash ashore. Although very limited information about the production has floated up from Davy Jones' Locker so far, a new tale was reported today, offering hope that the saga might be sailing ahead.
It was revealed in October 2018 that Johnny Depp will no longer be portraying his iconic role of Captain Jack Sparrow in the reboot. Whether or not the role will still exist in the new stories is unclear, however this week it has been reported that another actor is currently being eyed for a starring role in the movie.
According to comicbook.com, the Scottish actress Karen Gillan is currently wanted by Disney to portray a leading role in a new "Pirates" movie. Gillan is not unfamiliar with The Walt Disney Company, being well-known for her portrayal of Nebula in Marvel's "Avengers" and "Guardians of the Galaxy" movies.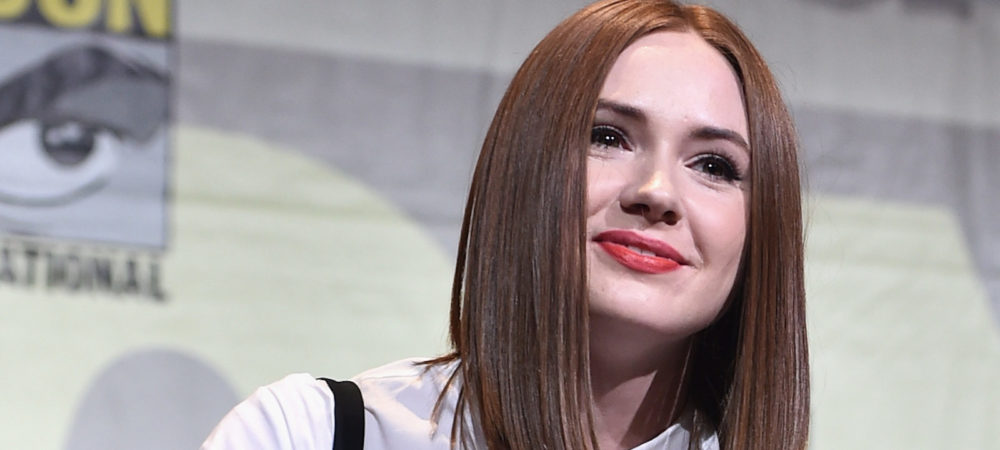 Comicbook.com mentioned long-standing rumors that the new "Pirates" story could follow Redd, the iconic female character in the Pirates of the Caribbean attractions in the Disney Parks. Since it's definitely worth noting here that Gillan herself is a redhead, this could be a clue as to whether this theory is true. After all, back in March 2018 Redd had her own plot-twist as her scene was rebooted aboard the classic Walt Disney World and Disneyland attractions, so maybe her trajectory could be made into a movie? She has already had a whole line of merchandise and color-trend named after her in the parks, so a movie sounds like a good option to try out.
We'll have to keep all ears on deck as we await more information on the "Pirates of the Caribbean" reboot. In the meantime, what do you think about Karen Gillan taking a leading role?
Featured image: BBC America