Disneyland Resort has announced that they will only begin accepting reservations for travel dates starting July 1 and later. Previously, the resort had announced that it would be accepting reservations starting in June, but it seems that has been pushed back given phased reopening guidelines across California.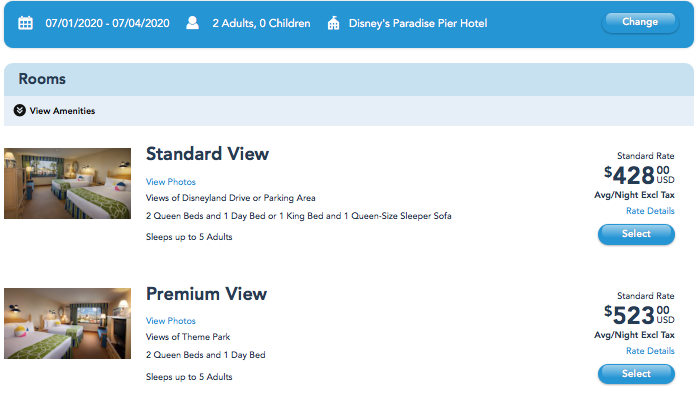 According to the OC Register, all three Disneyland Resort hotels are no longer accepting reservations through June. New reservations are now only available starting on July 1 and later at the Disneyland Hotel, Disney's Grand Californian Hotel, and Disney's Paradise Pier Hotel. Dining and other reservations for activities are also only available starting July 1.
All of Disneyland Resort's theme parks and hotels, including the Downtown Disney District, remain closed at this time. A reopening date has not been identified. Do note that this is not indicative of a July 1 reopening date, and guests are able to modify these bookings if the Disneyland Resort opens before or after that time.
For all of the latest Coronavirus-related Disney Parks news throughout the ongoing pandemic, continue to check here.
Source: OC Register