"A stranger! From the outside! OoOoOoOoOoOo!" We've got a sneak peek of the next Toy Story Pizza Planet Little Green Men mini backpack from Loungefly, and it's every '90s kid's dream.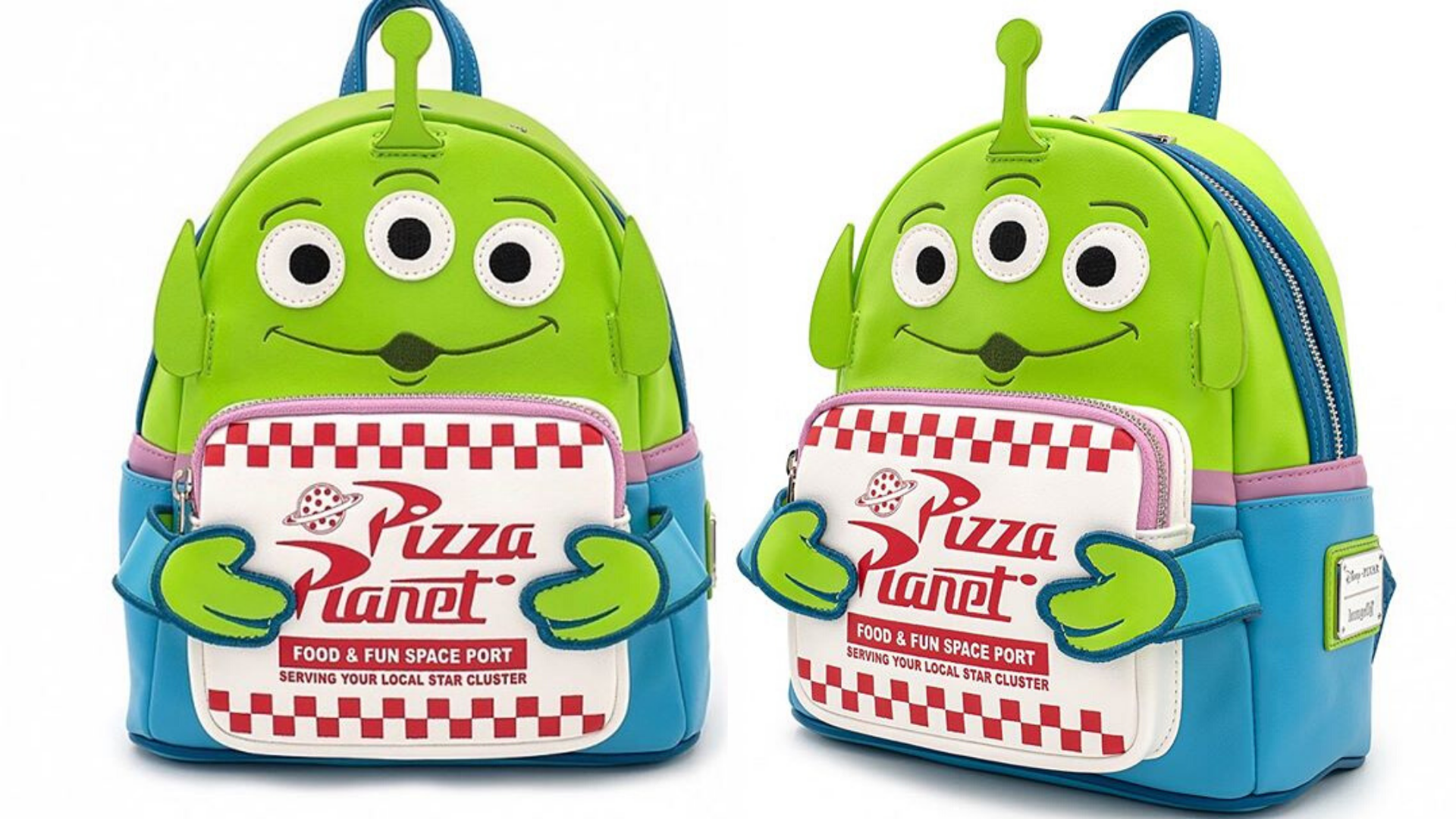 It's all about the details with this release, complete with a Pizza Planet box as a zippered compartment.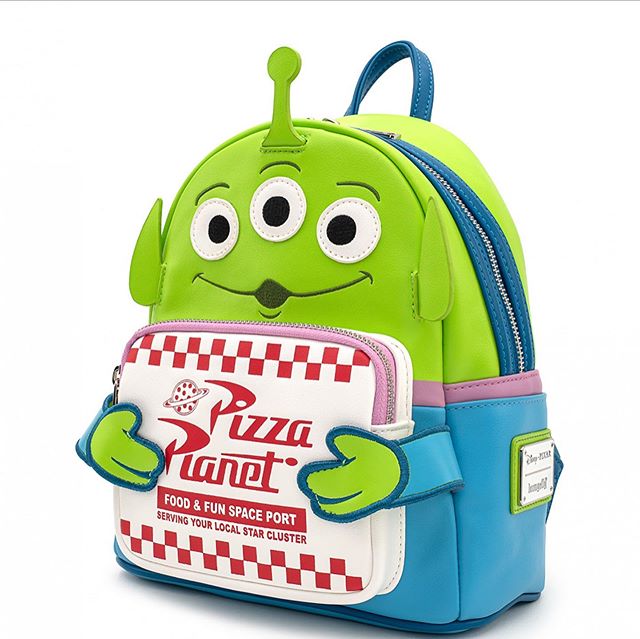 The backpack takes the form of a little green alien from Toy Story, holding a Pizza Planet box. It's even got ears and an antenna! Made of faux leather with printed, appliqué, and embroidered detailing, the Toy Story Alien Pizza Planet Mini Backpack measures about 10 1/2-inches tall x 9-inches wide x 4 1/2-inches deep and features a Pizza Planet lining, a handle, zipper closure, adjustable straps, and a zippered front pocket with a pizza slice charm.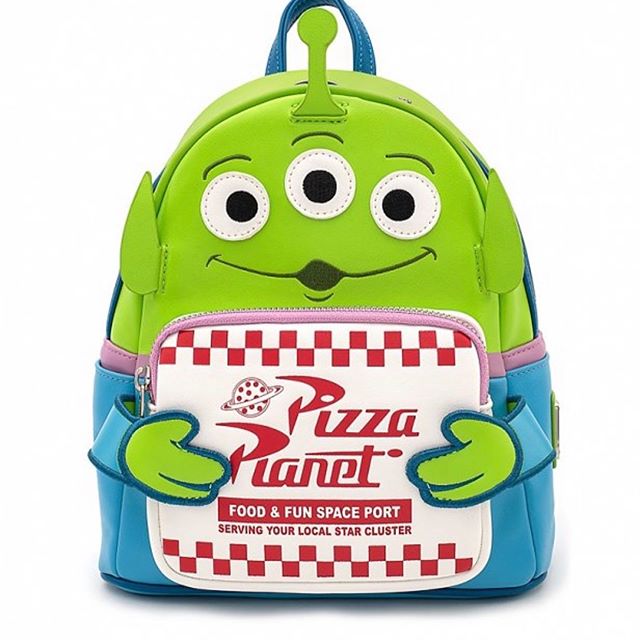 Pizza Planet is the coolest Food & Fun Space Port––Now Serving Your Local Star Cluster! Before your space journey, re-energize yourself with a slice of pepperoni, now boarding at counter three!
You can pre-order this backpack on Entertainment Earth for $75 plus tax, set for release later this month… and don't forget to pick up the Little Green Man wallet to match! If you're based in the UK (or don't mind paying international shipping), you can also purchase the items on TruffleShuffle––Click here for the mini backpack, and click here for the wallet.