Former Disneyland Resort President Rebecca Campbell was recently announced as the successor to Kevin Mayer, taking over as Chairman of Direct-to-Consumer and International for The Walt Disney Company. Prior to becoming President of Disneyland Resort last year, Rebecca Campbell was a member of the Direct-to-Consumer and International leadership team as President, The Walt Disney Company—Europe, Middle East and Africa (EMEA), where she oversaw the Disney+ launch strategy and direct-to-consumer roadmap for the region. Today, she posted on her Instagram page reflecting on her time overseeing the Happiest Place on Earth.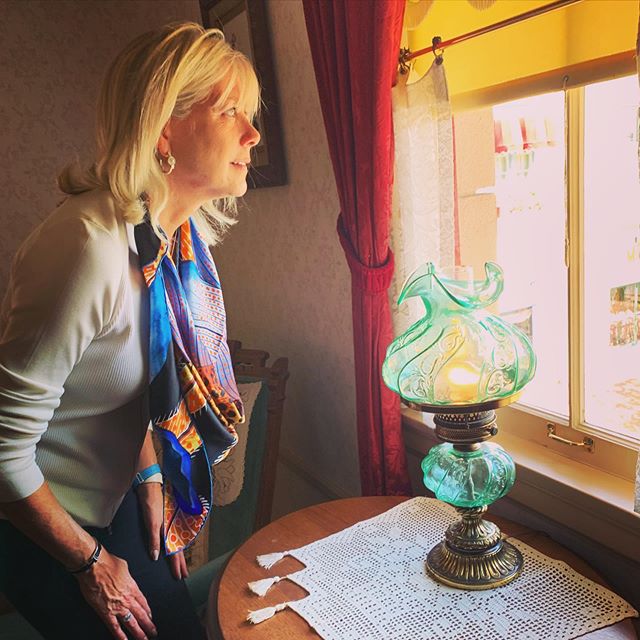 The photo shows Campbell looking over the light which remains ever-lit inside Walt Disney's old apartment inside Disneyland Park. She wrote the following caption:
"I remember my first day on the job at Disneyland, going up to Walt's apartment, and looking out the window to see the amazing Cast Members and wonderful guests. It was a powerful moment, and one that has stuck with me ever since. I feel extremely grateful to have had this experience and to have met so many incredible people along the way. As I embark on my next role as chairman of Disney's international business units and streaming services including Disney+, I want to thank all of you for making the Disneyland Resort truly the Happiest Place on Earth. I was a frequent guest of the parks before I worked here… and I have no doubt I'll be back often with my family."
As Chairman of DTCI, Ms. Campbell will drive the next phase of Disney+'s growth as the service rolls out in new markets around the globe. Following launches in Western Europe and India this spring, Disney+ will debut in Japan in June, followed by the Nordics, Belgium, Luxembourg and Portugal in September, and Latin America later in the year.
Ms. Campbell will also oversee the expansion of Disney+'s robust collection of library and original content, which has continued to grow since the service launched last November.