We're halfway through the year to Halloween and Disney has shared a "shriek peek" at new products themed to "The Haunted Mansion" coming soon, available at shopDisney.com and Disney Parks just in time for the ghoulish holiday. New this year is a set of Funko Pop! figures themed to a variety of characters depicted throughout the attraction, from the organ player to the stretching room victims. Check out the full collection below––oh, and don't pull down on the safety bar, please. I will lower it for you.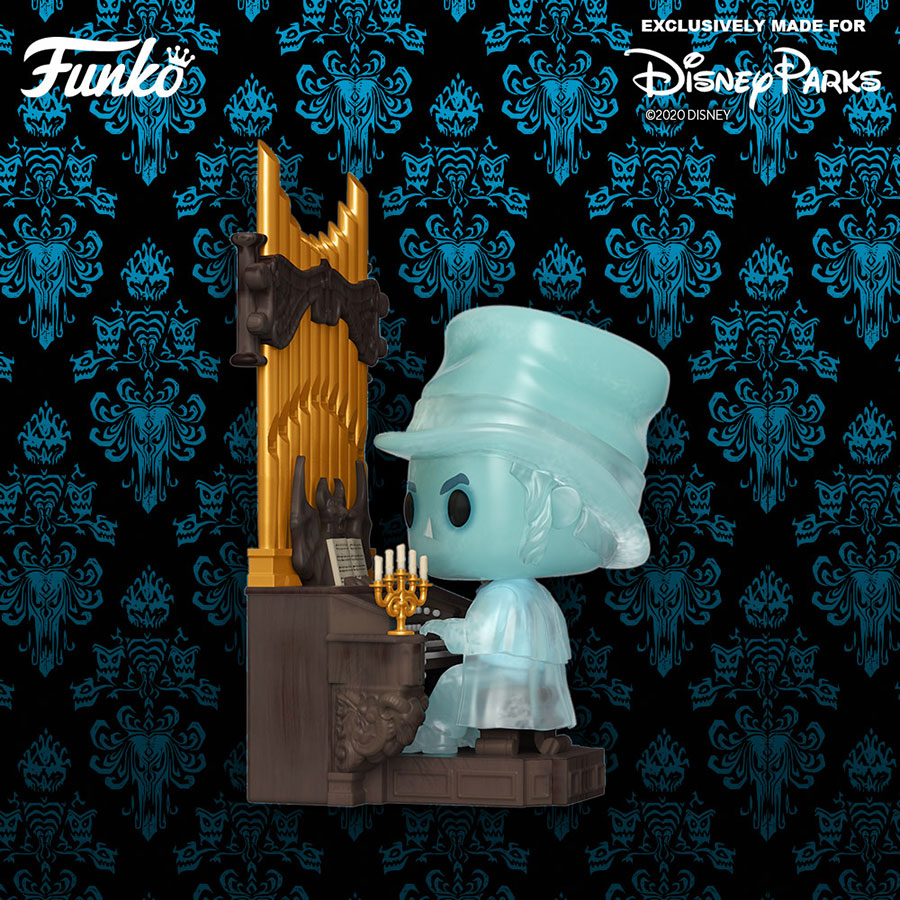 You may have 999 Funko Pop! figures at home but there's always room for one more! Exclusively made for Disney Parks and shopDisney, you'll definitely want to make room on your shelves for an all-new Funko Pop! figure featuring the Organist from The Haunted Mansion.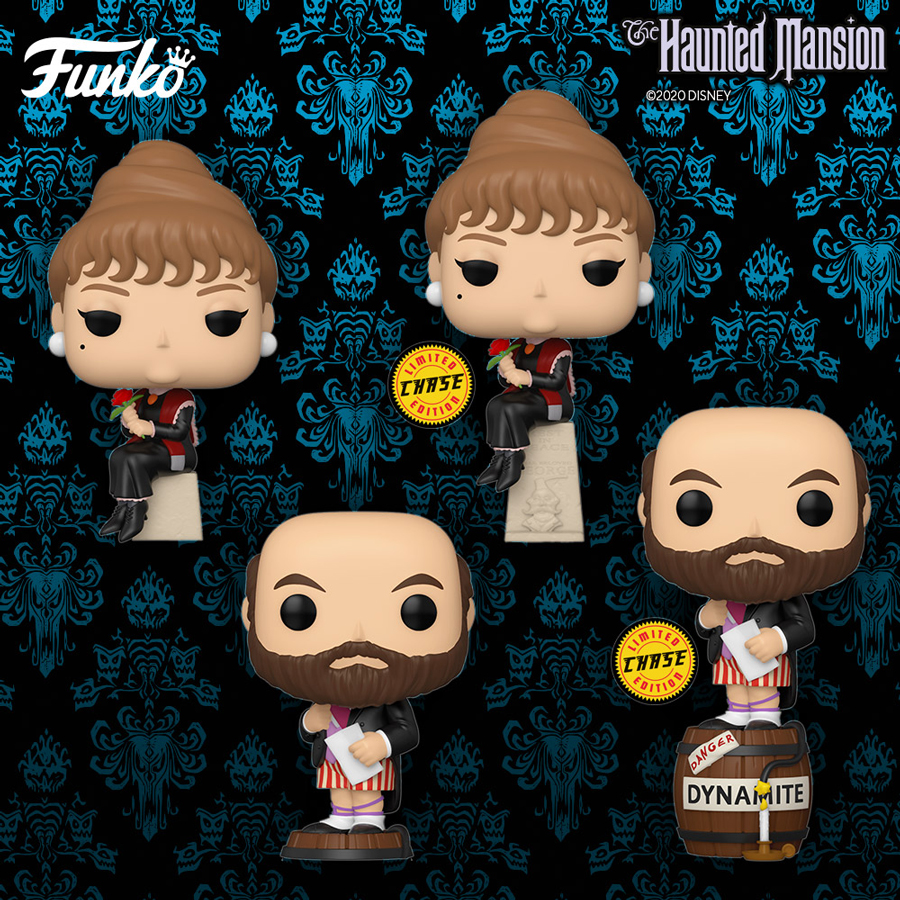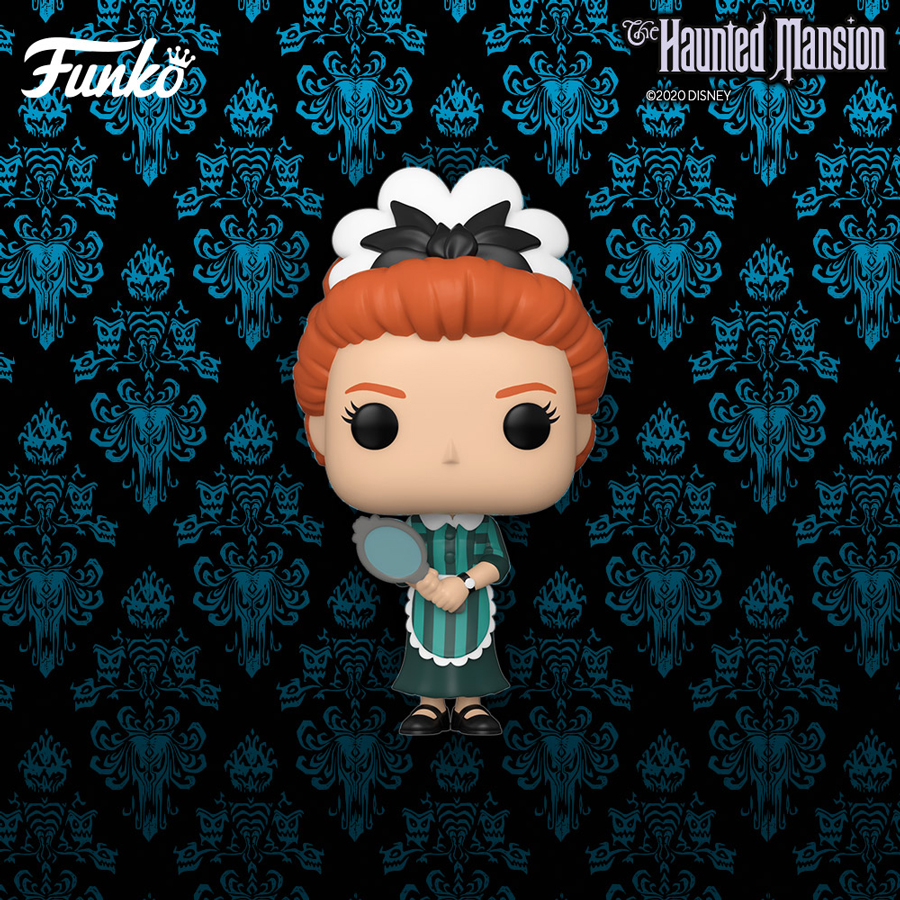 Additional Funko Pop! figures inspired by The Haunted Mansion are coming soon to shopDisney.com as well, perfect for any grim grinning ghost! These figures include two of the characters depicted in the attraction's infamous stretching room, including the man standing over a keg of dynamite and the old widow sitting on top of the tombstone of her axe-murdered husband. Sound familiar? That's old Constance Hatchaway, the bride pictured in the attic scene. Her husband is George Hightower… presumably related to Harrison Hightower III, the millionaire who built the Hotel Hightower in New York that disappeared on December 31st, 1899. Similarly, the hotel is now considered haunted, under the name of Tower of Terror (in Tokyo DisneySea.)
We can't wait to be back in the pumpkin-lined streets of the Magic Kingdom, however the Disney Parks remain closed due to COVID-19, and no official reopening date has been announced. No release date has been announced for these upcoming new Funko Pop! figures or the new apparel and accessory collection that was also revealed this morning.