"The Disney Castle Collection" is surely the most magical of merchandise series ever to grace shopDisney. Each collection features an iconic castle home of each of the Disney Princesses, and includes a selection of beautiful merchandise fit for all royalty. This time, we're taking a trip up north to Arendelle, as the stunning castle of Arendelle from Disney's Frozen is set to be represented next.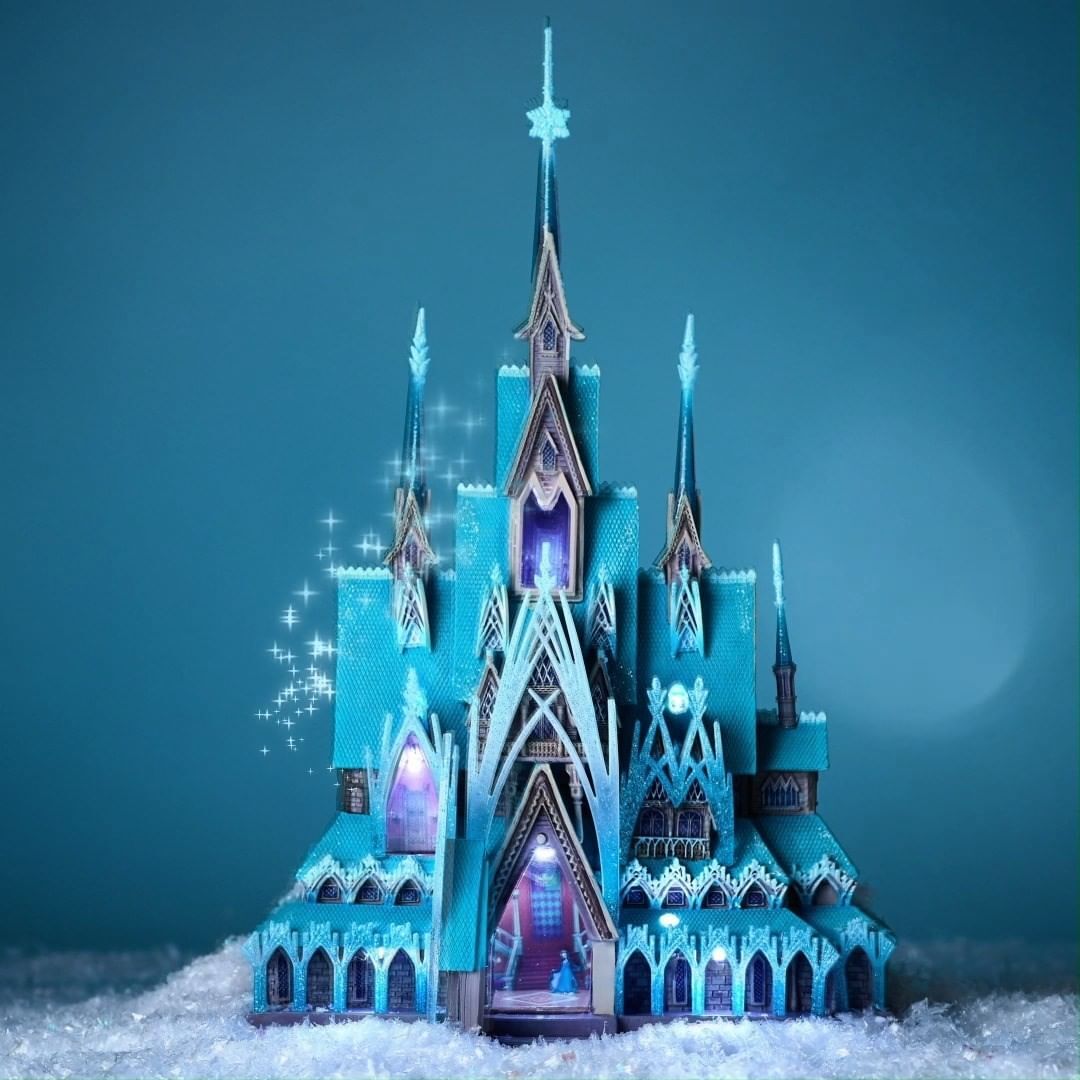 The Arendelle Castle is home to everyone's favorite sisters, Anna and Elsa. The stunning, light-up castle figure is icy blue in color, featuring intricate, snowflake-inspired detailing on each turret.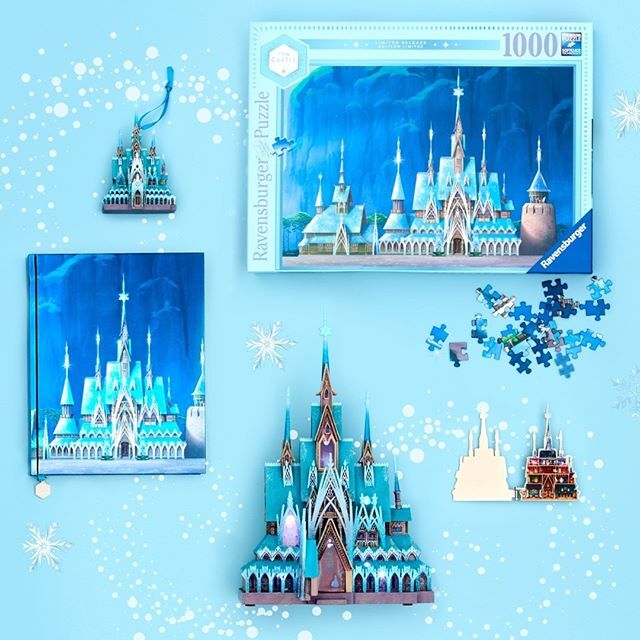 We can see here the items from the collection, including a 1000-piece jigsaw puzzle, an ornament, a journal, a figurine and a pin. All of these items are limited-release, but we think you'll agree they are worth enduring that shopDisney struggle to obtain!
shopDisney UK posted the release on their Instagram page with the following caption:
Head to Arendelle with the second castle from the Castle Collection. The Frozen Castle Collection releases online at shopDisney on Tuesday 9th June at approx 8am. The collection will include a Light Up Figurine (£120), Hanging Ornament (£22), Pin (£22), Journal (£19) and a Puzzle (£15). Limited to one per person/ two per household. The Frozen Castle collection will only be available online.  We will also be launching the Cinderella Castle Puzzle on the same date.
The Disney Castle Collection is set to release every other month. Given that the collection kicked off in April with Cinderella Castle, we look forward to this release sometime in June, and will update you with US release dates once those are announced, just to be sure!