For those planning on rope-dropping World of Disney and the Marketplace Co-Op at Disney Springs tomorrow, we're digging up some of the last-minute merchandise we saw at the resorts and shops across Walt Disney World. This was merch that was set out before the impending resort-wide closure that went into effect on March 20th, and is likely to still be in stock as stores and parks begin to reopen.
That glorious summer weather is upon us, and there's no better way to dress for a summer trip with friends than in matching tops! (Once we can have trips, anyway…)
Micky & Minnie Mouse Silver Design (Black/Grey)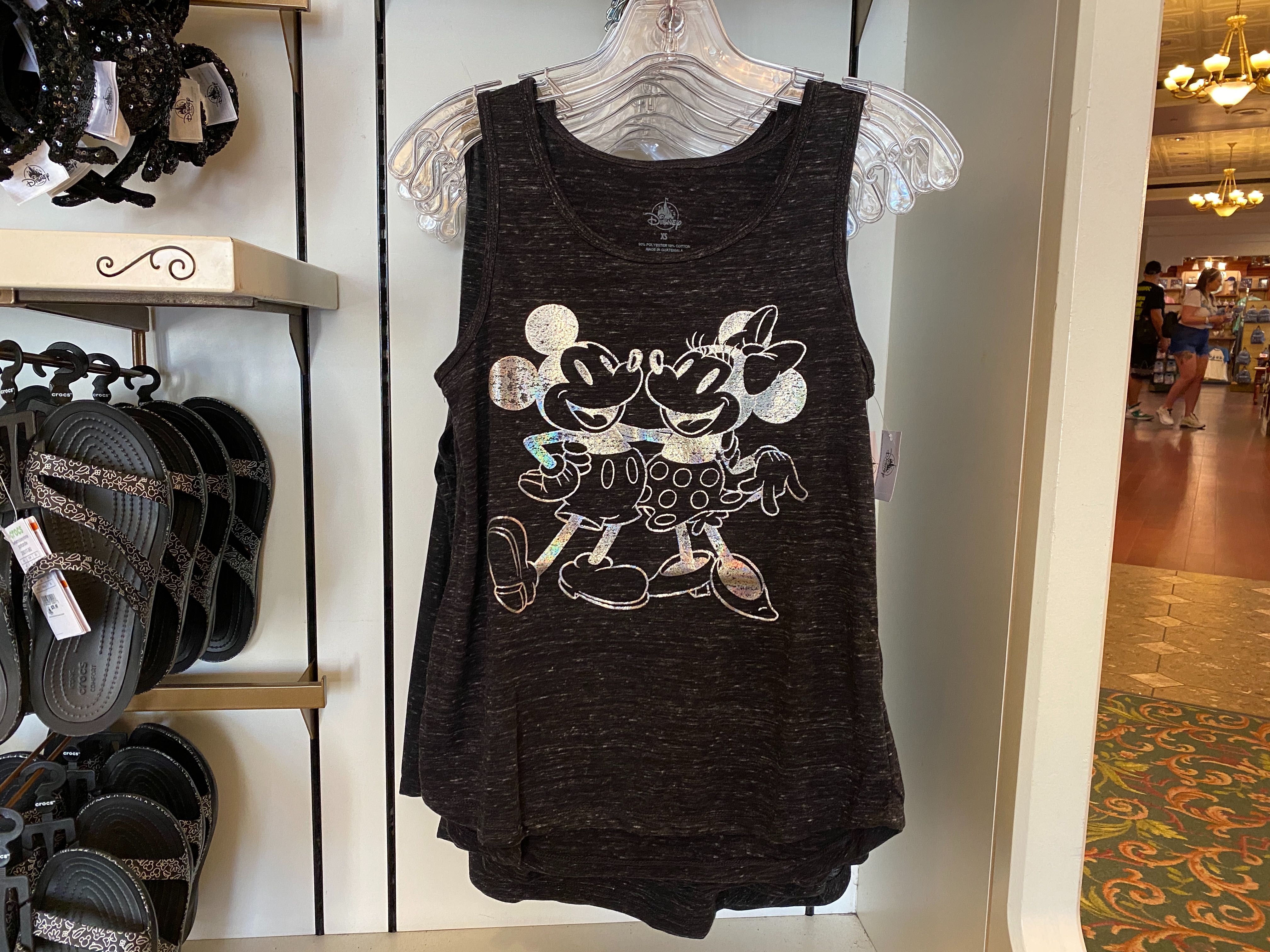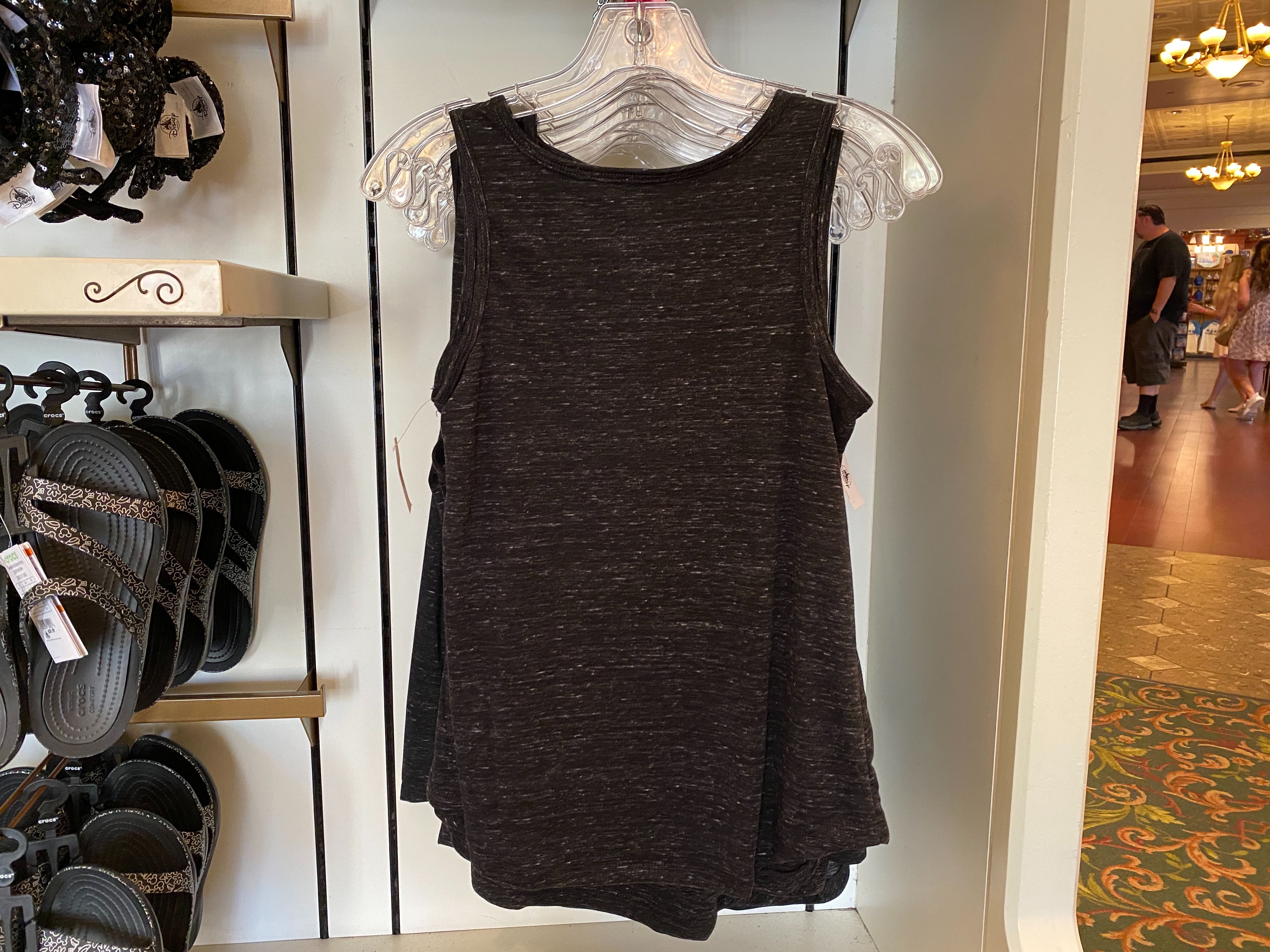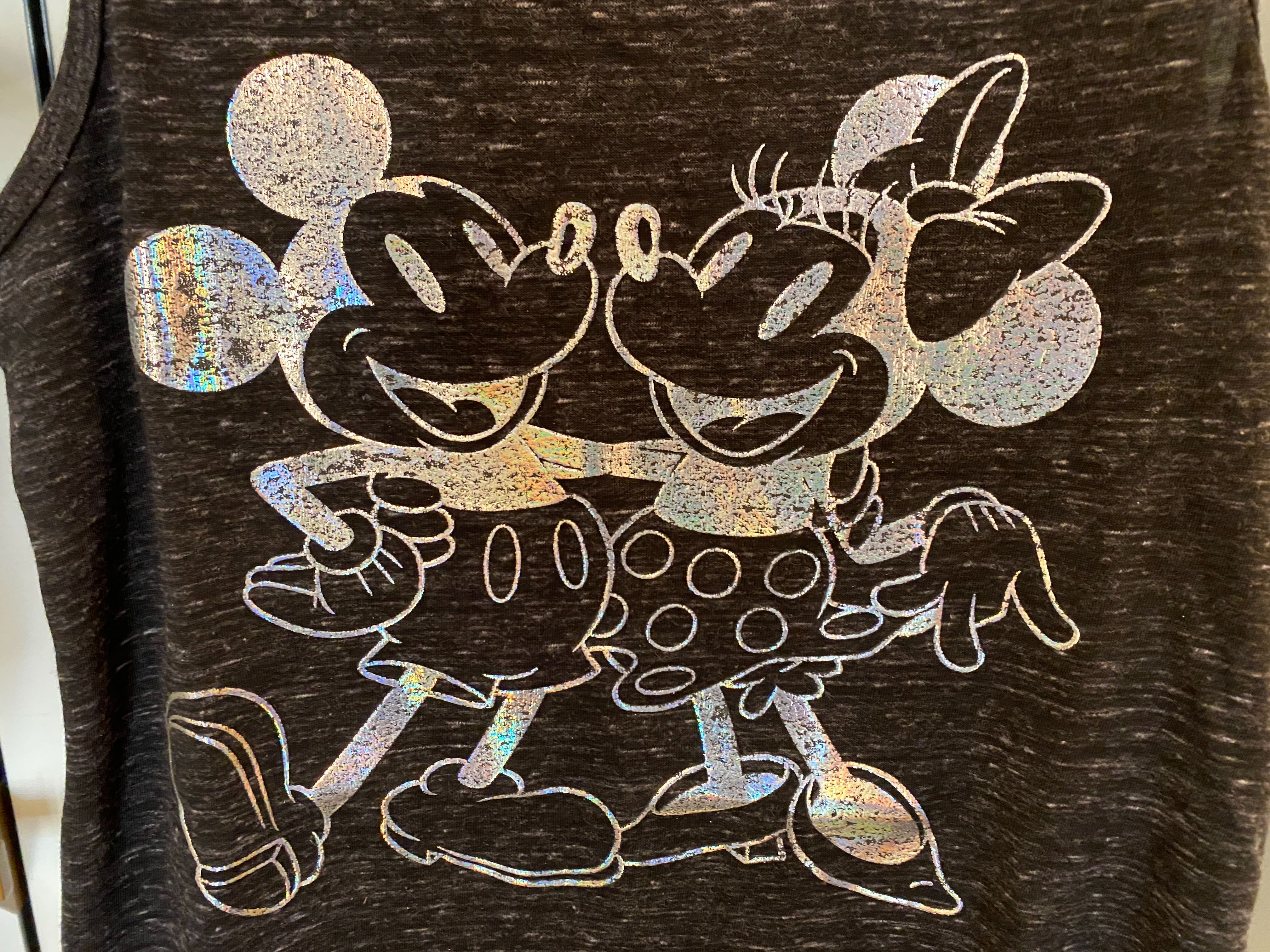 The first pair of tank tops come in black and heather grey colors, and feature an adorable graphic of a cuddling Mickey & Minnie mouse. The pair is printed in silvery, almost holographic silver, and it looks super cute and stylish!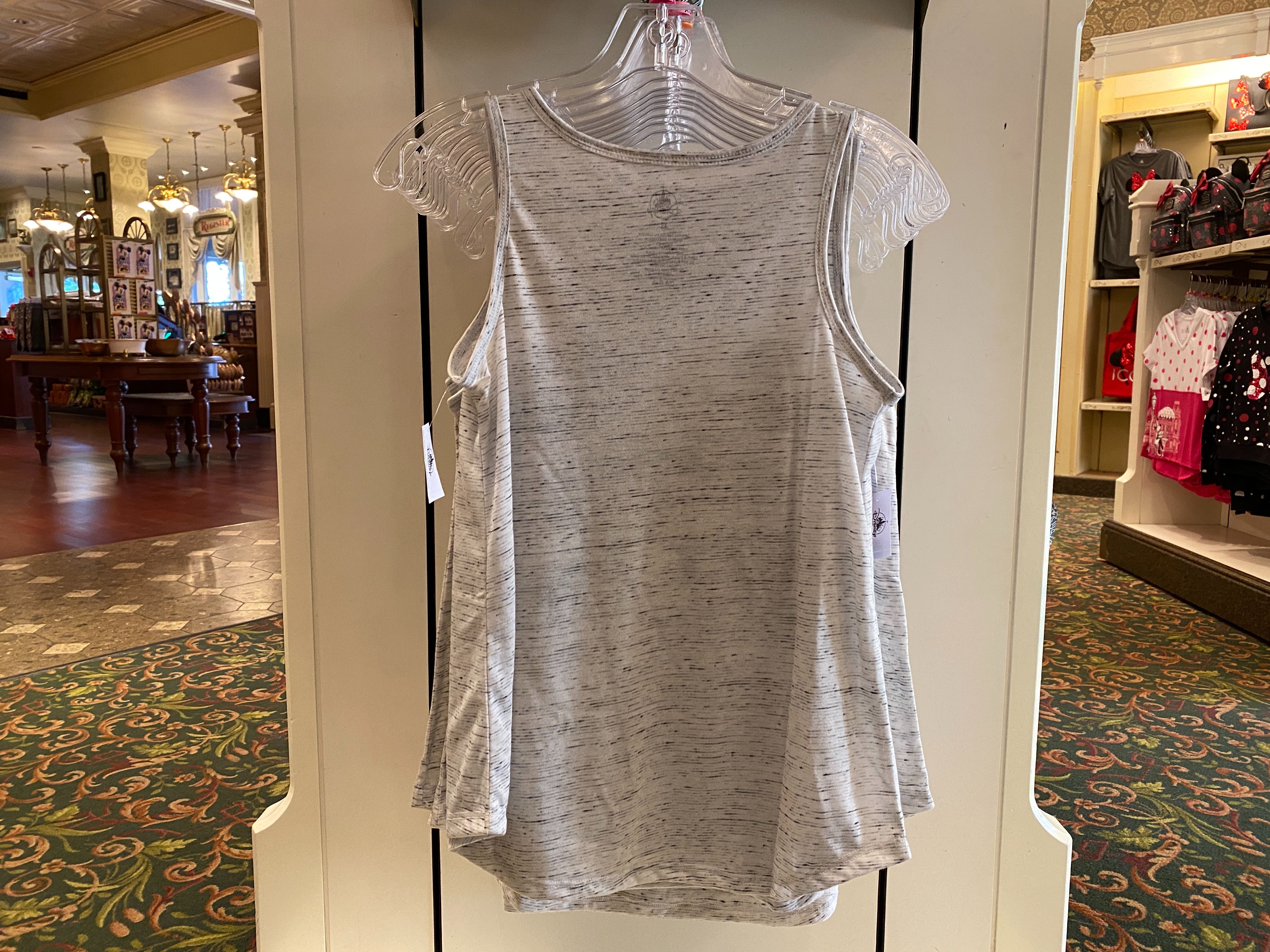 Mickey Mouse Tank Top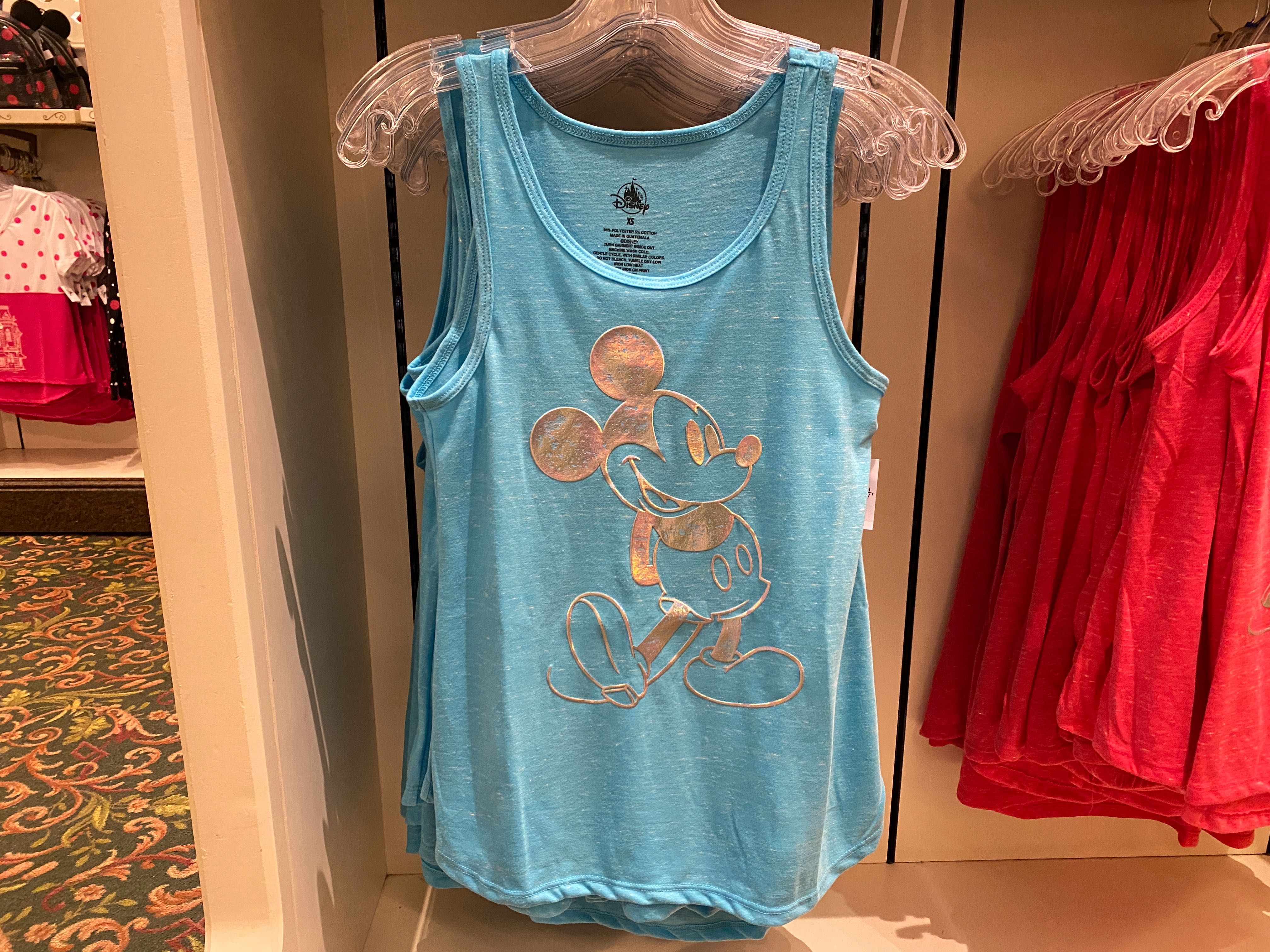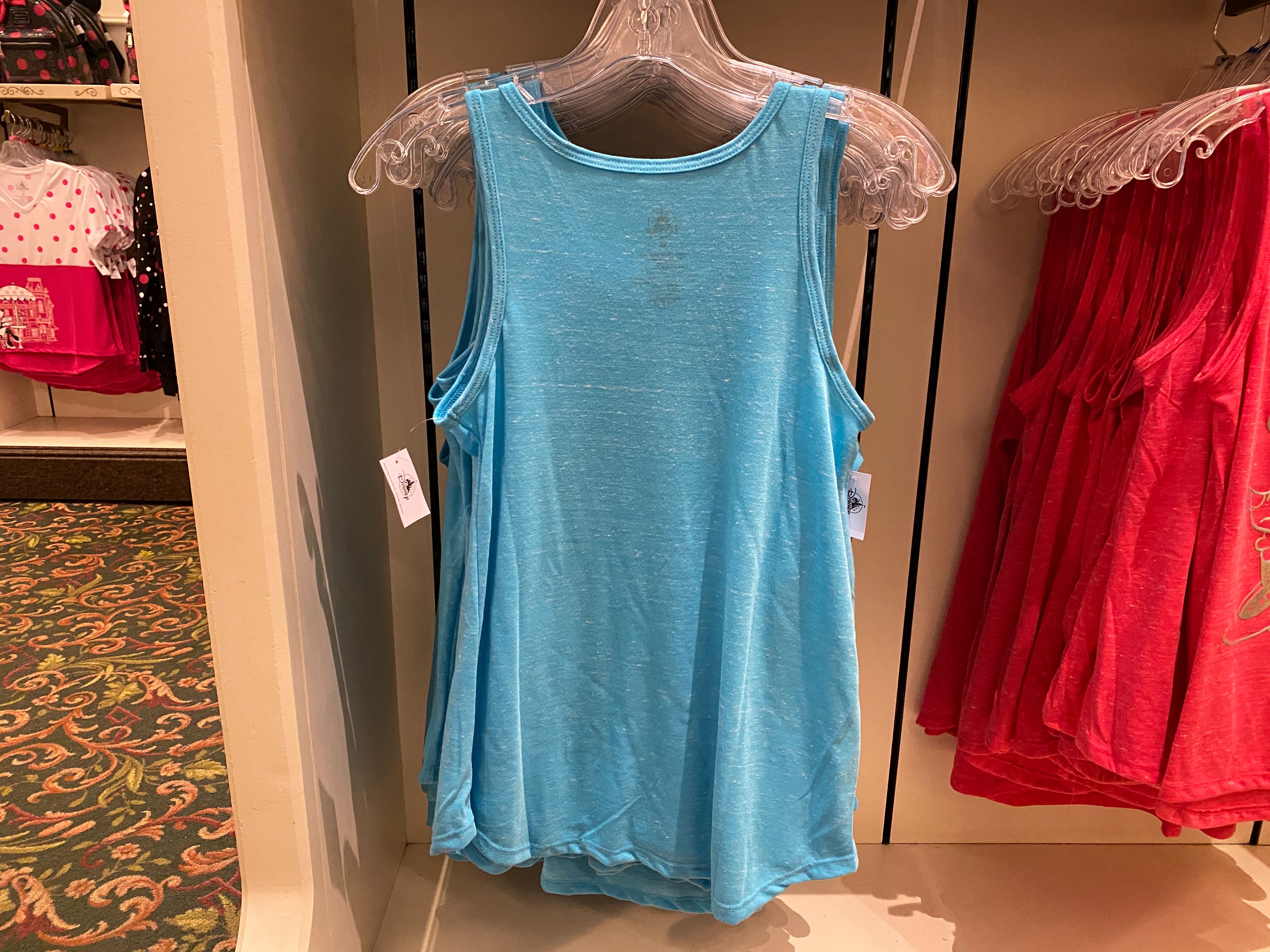 This Mickey top is a very pretty sky blue in color, featuring a silver graphic of the iconic Mickey Mouse design.
Minnie Mouse Tank Top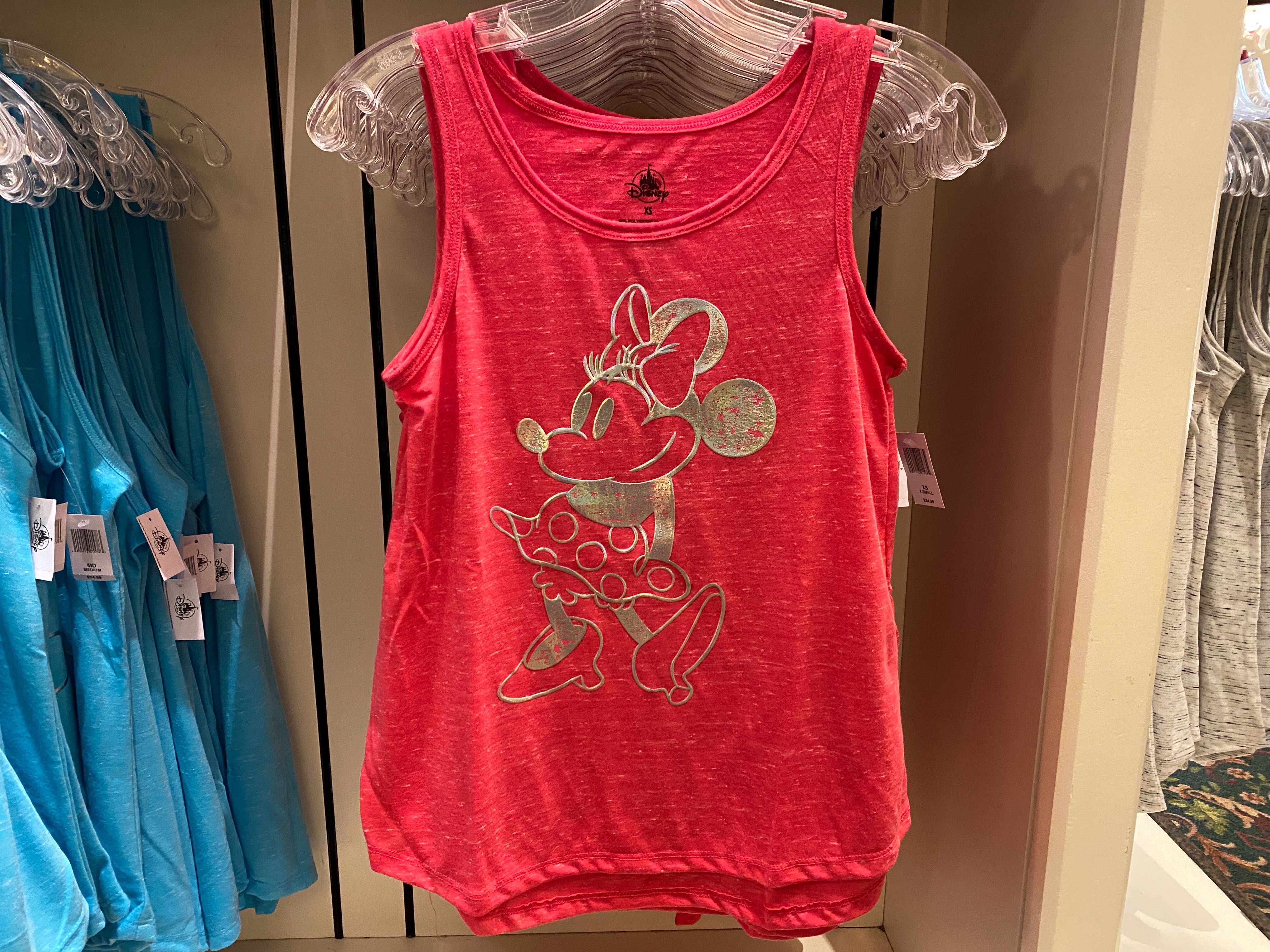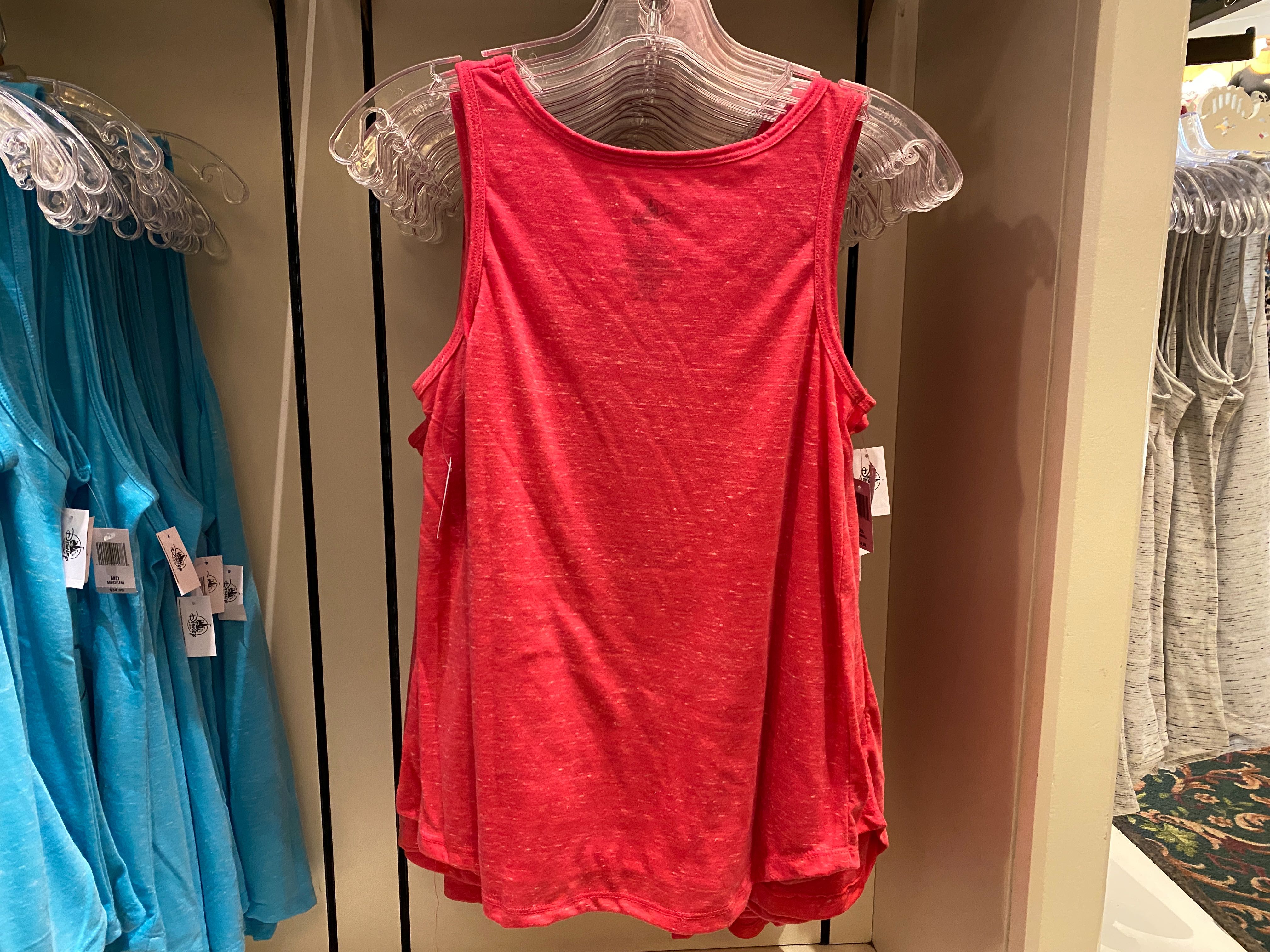 To match the Mickey, there has to be a Minnie! This tank is a summery shade of coral, with a silver graphic of Minnie Mouse. We can't help but think that this top would go perfect with the newest set of coral Minnie Ears we found earlier this year. These two colorful tanks would make absolutely adorable matching outfits for friends or couples.
We found all four of these pieces in the recently-rearranged Emporium in the Magic Kingdom just before the parks closure, but make sure to keep an eye out for these at Disney Springs tomorrow. Each top costs $34.99. Which is your favorite?