With Disney Cruise Line departures now cancelled through June 17 due to the COVID-19 pandemic, the DCL fleet has been wandering the coasts awaiting future sailings, but now it seems three of the four Cruise Line's ships have docked at Port Canaveral for the time being. To celebrate the rare occasion, Port Canaveral has shared a fascinating aerial video taken by drone on their Facebook page with the following caption:
"Port Canaveral had the honor to receive three Disney Cruise Line ships at once, so we decided to put them all together – the Magic, Fantasy and the Dream. It will just be a matter of time before happy passengers are embarking on their new journey."
You can check out all three of the ships at dock in the photos below, and don't forget to watch the video for some incredible sweeping views!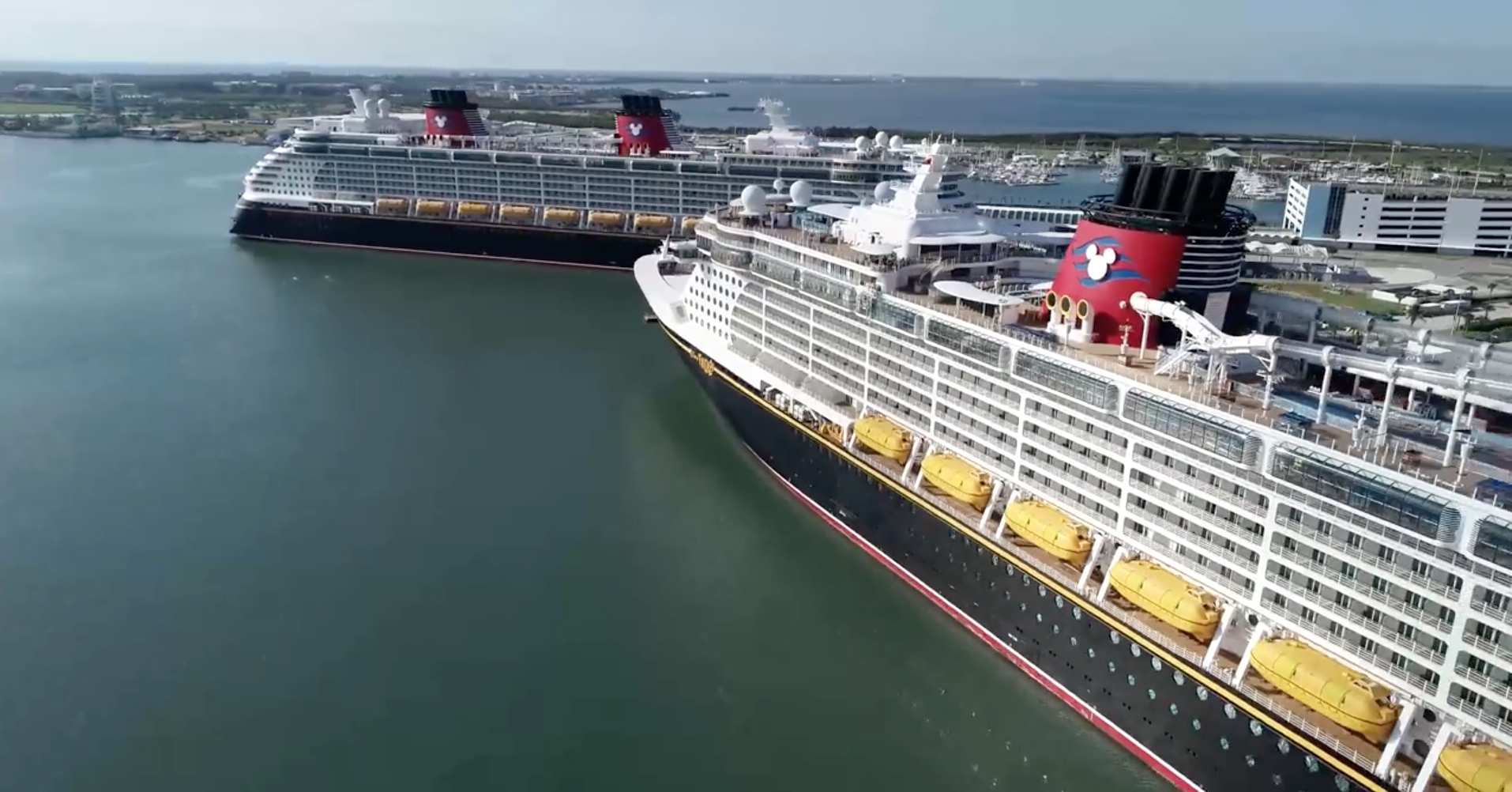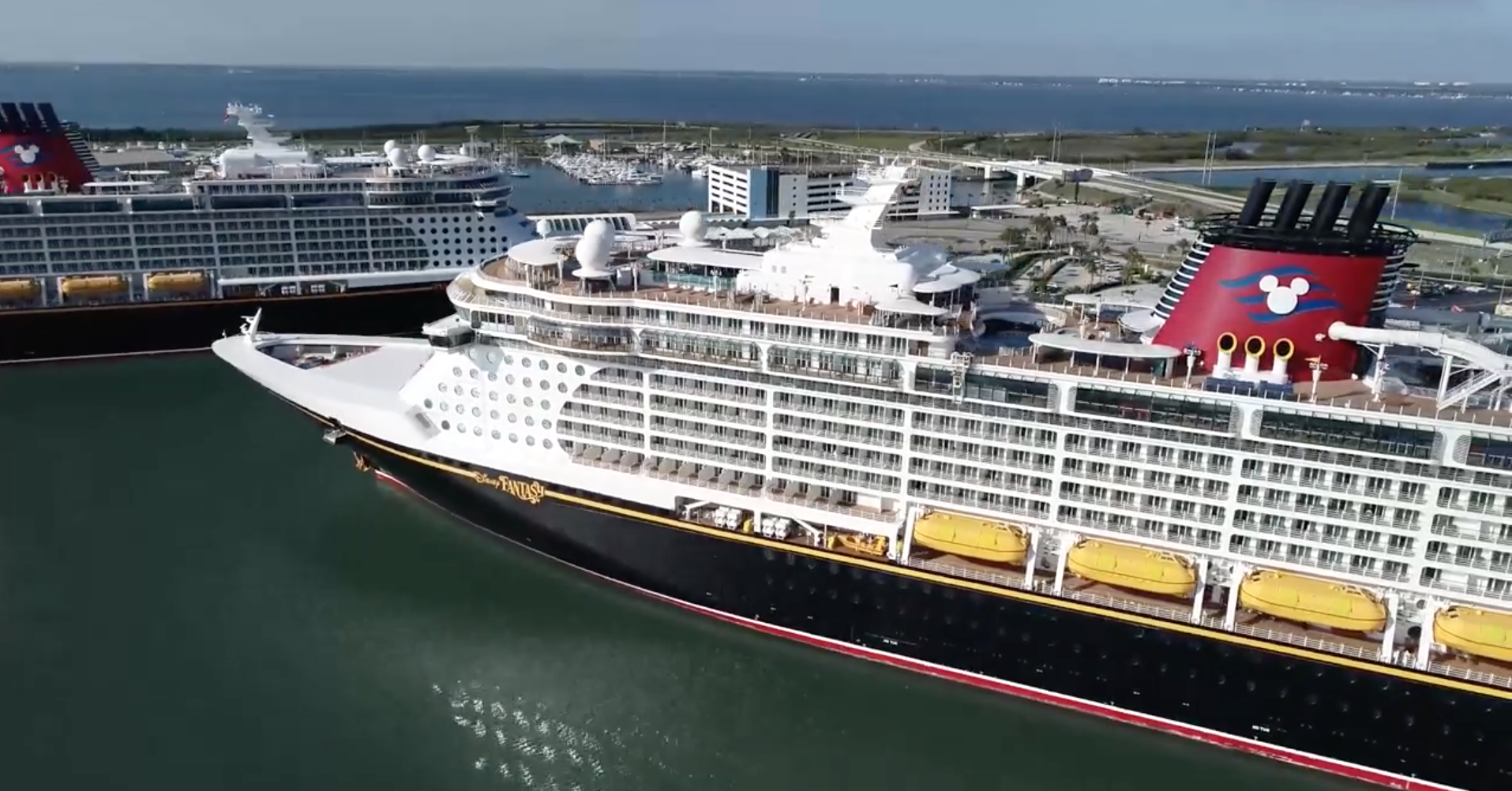 The Disney Fantasy and Dream are seen here side-by-side. Their successors, the Triton Class ships, which include the newly-announced Disney Wish, are potentially delayed due to COVID-19 complications, per the ship's builder, Meyer Werft.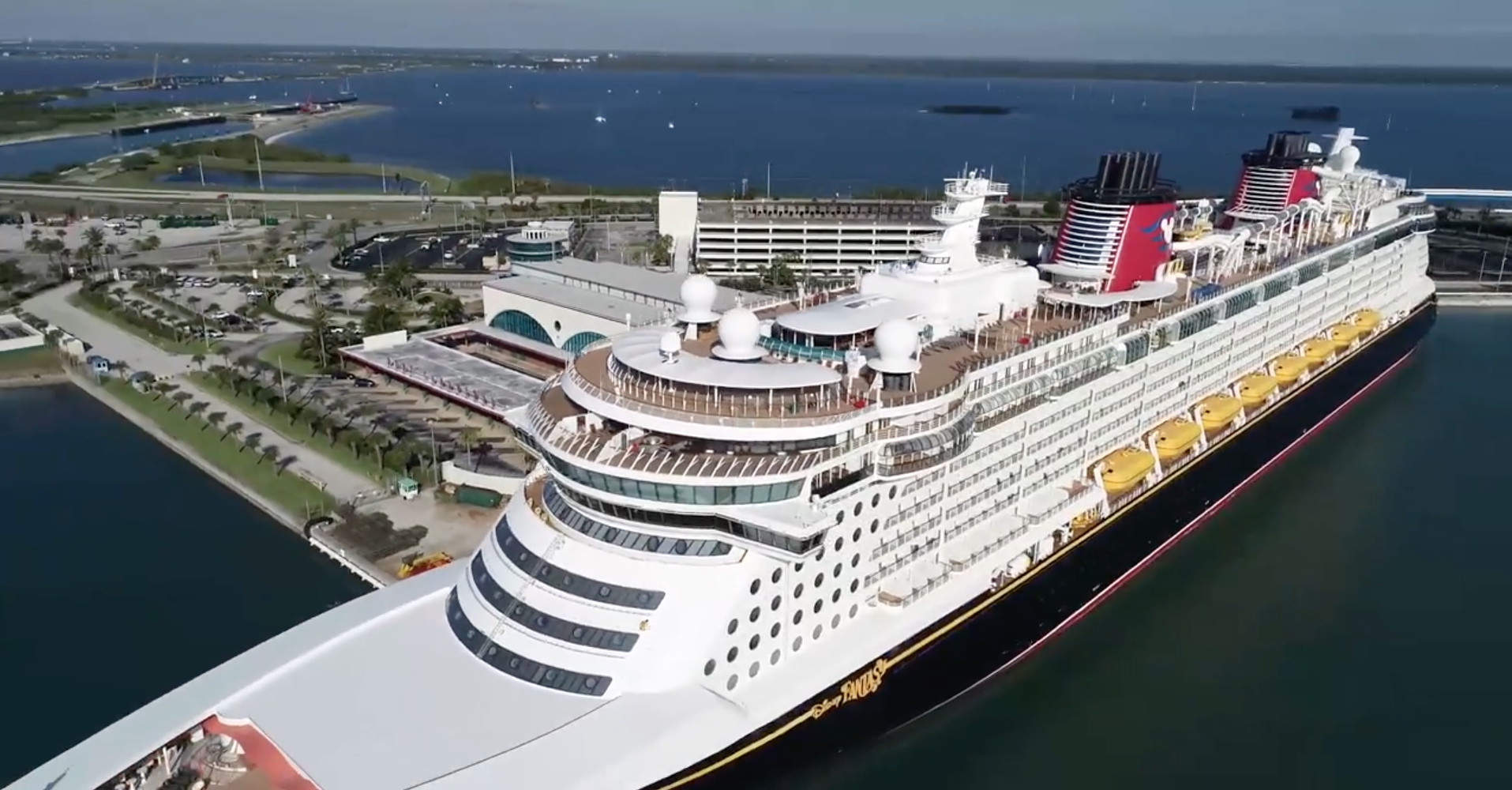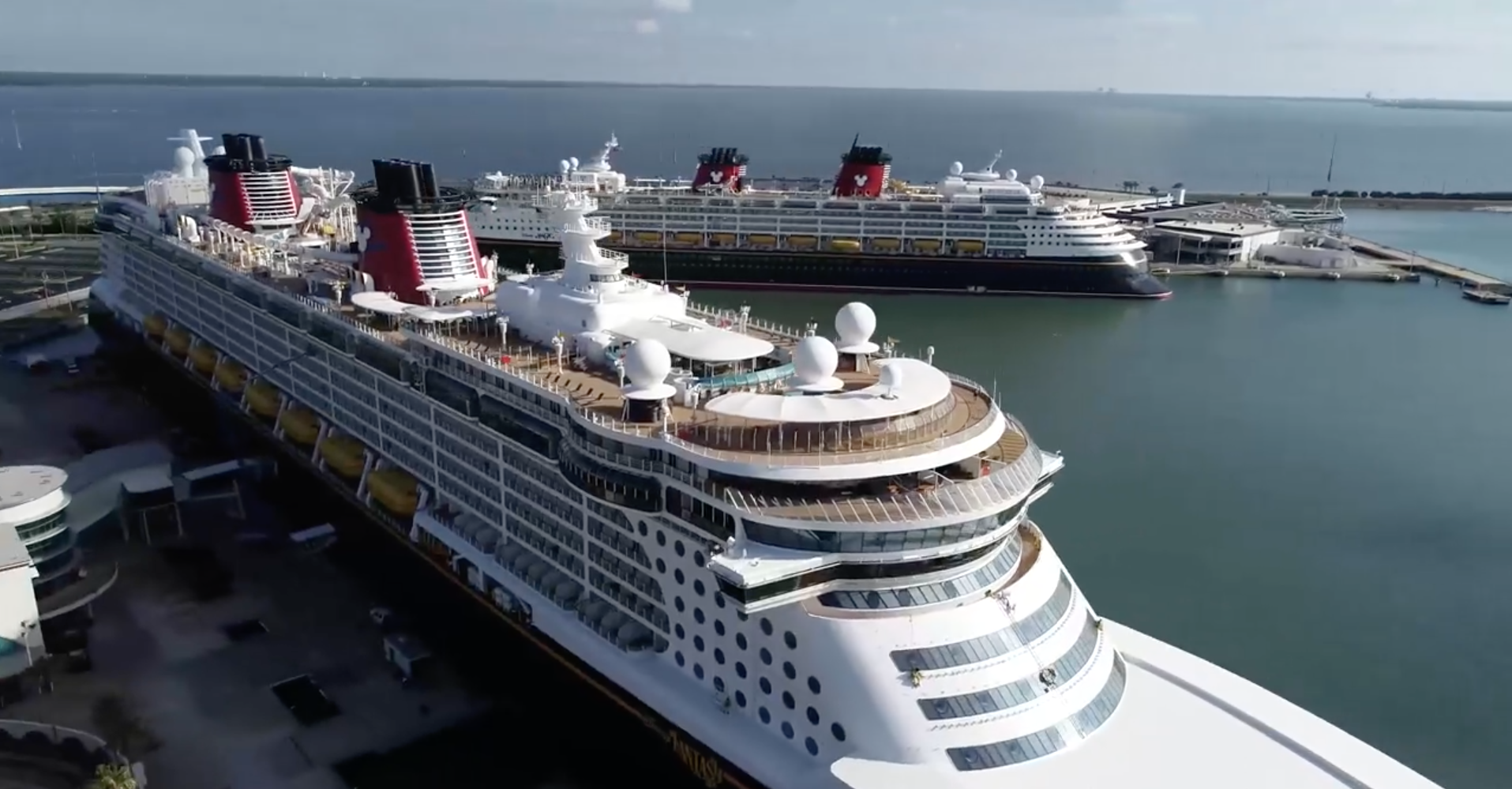 Off in the distance is the Disney Magic, which was the first ship to be owned and operated by Disney Cruise Line in 1998. With just 11 decks, it's smaller and more intimate in size compared to the Dream Class ships, the Disney Dream and Disney Fantasy, which each have 16 decks. If you're wondering where the fourth ship, the Disney Wonder is, it remains near San Diego, coming into port regularly to resupply.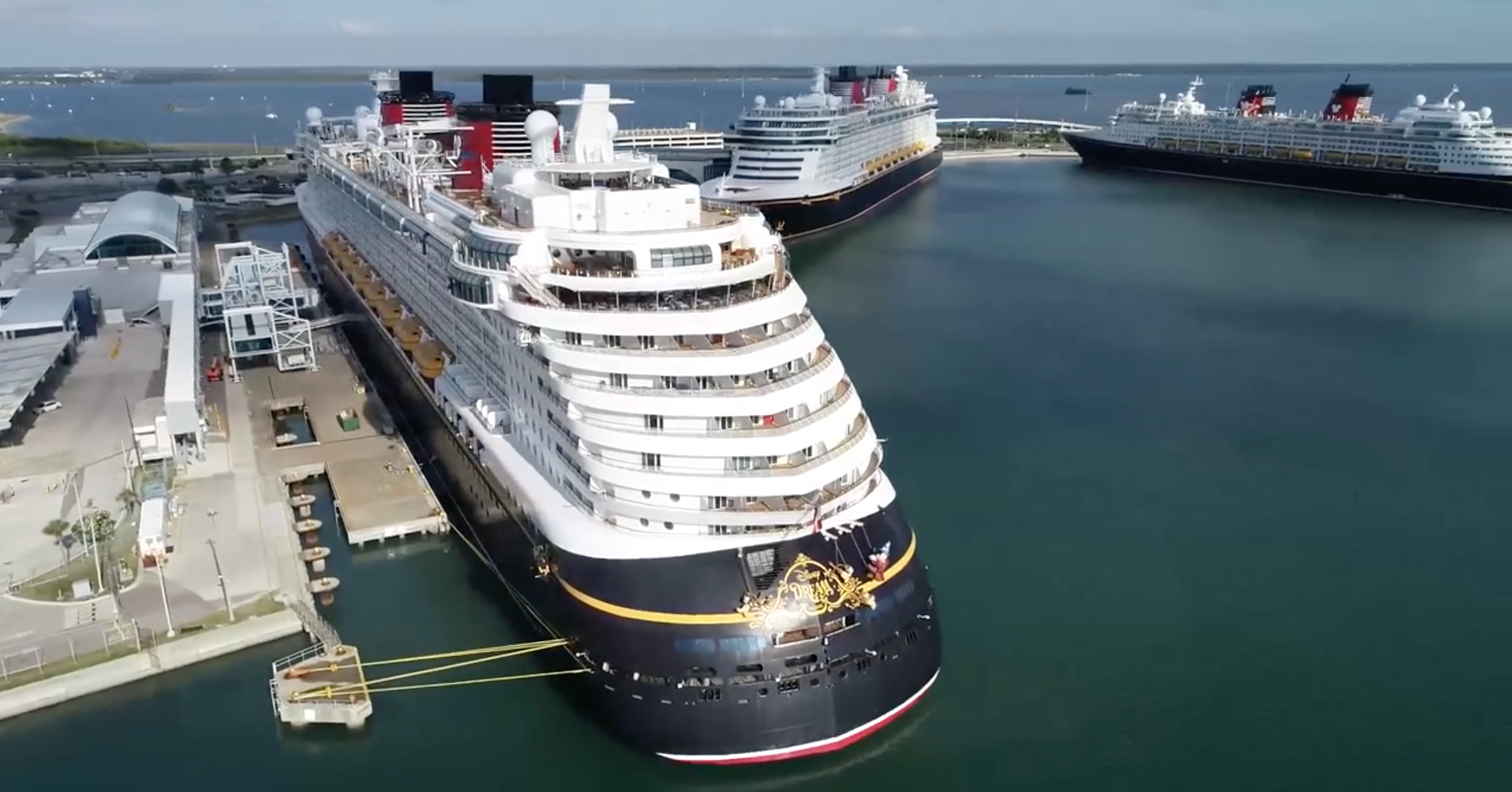 Just seeing Sorcerer Mickey dangling off the stern of the Disney Dream is enough to have us dreaming of our next cruise. Will you be cruising as soon as restrictions are lifted, or will you be waiting a few months or years before your next sailing? Let us know in the comments, and don't forget to check out the Port Canaveral video below: