Helicopter-pilot-turned-YouTuber Micah Muzio is back at it again with another flyover across Disneyland Resort, this time focusing on Disney California Adventure, granting us incredible sweeping views of a burgeoning Avengers Campus, the Radiator Springs and its incredible Cadillac Range, as well as Pixar Pier and even some hotels.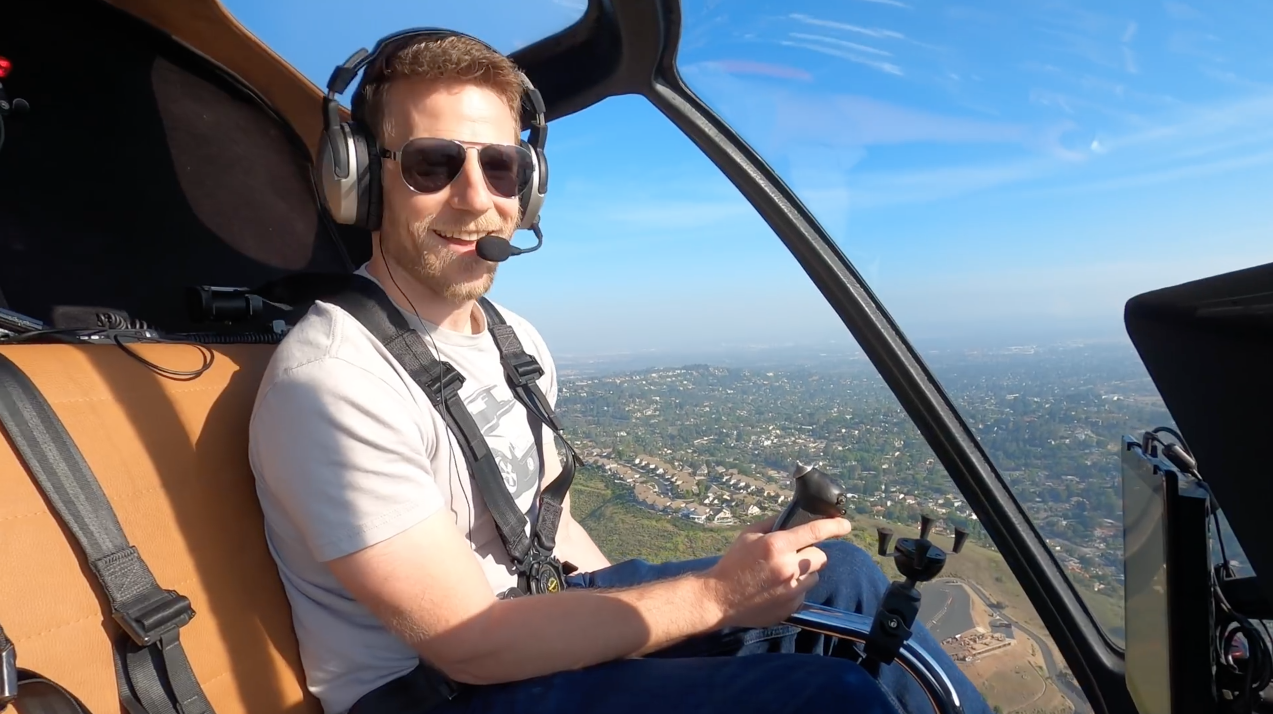 Gaining approval to fly over Disneyland is nearly impossible, but due to the ongoing park closure, Muzio was granted limited access to take a swift ride over Disney California Adventure. You can start off your tour with the full flyover video below, which also includes views of the Honda Center.
After flying over Disneyland Park, Micah makes a turn for Disney California Adventure.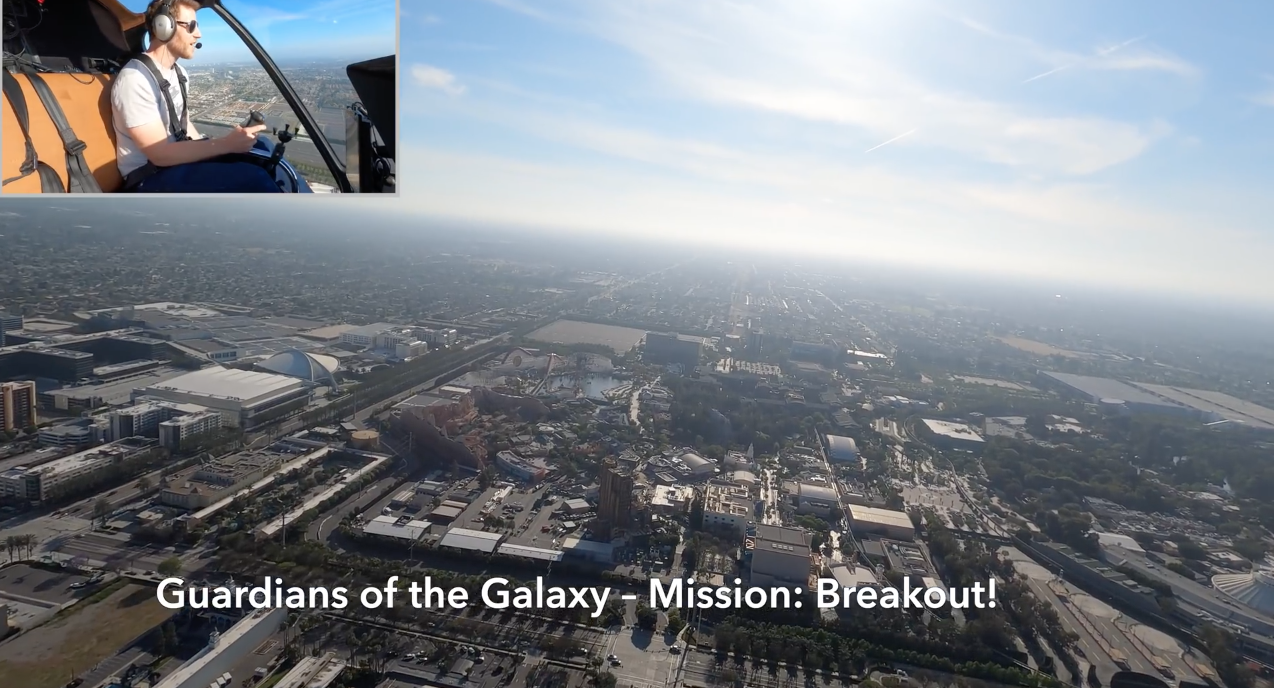 As he approaches overhead, you catch the first glimpses of the towering Mission: Breakout! and the Cadillac Range.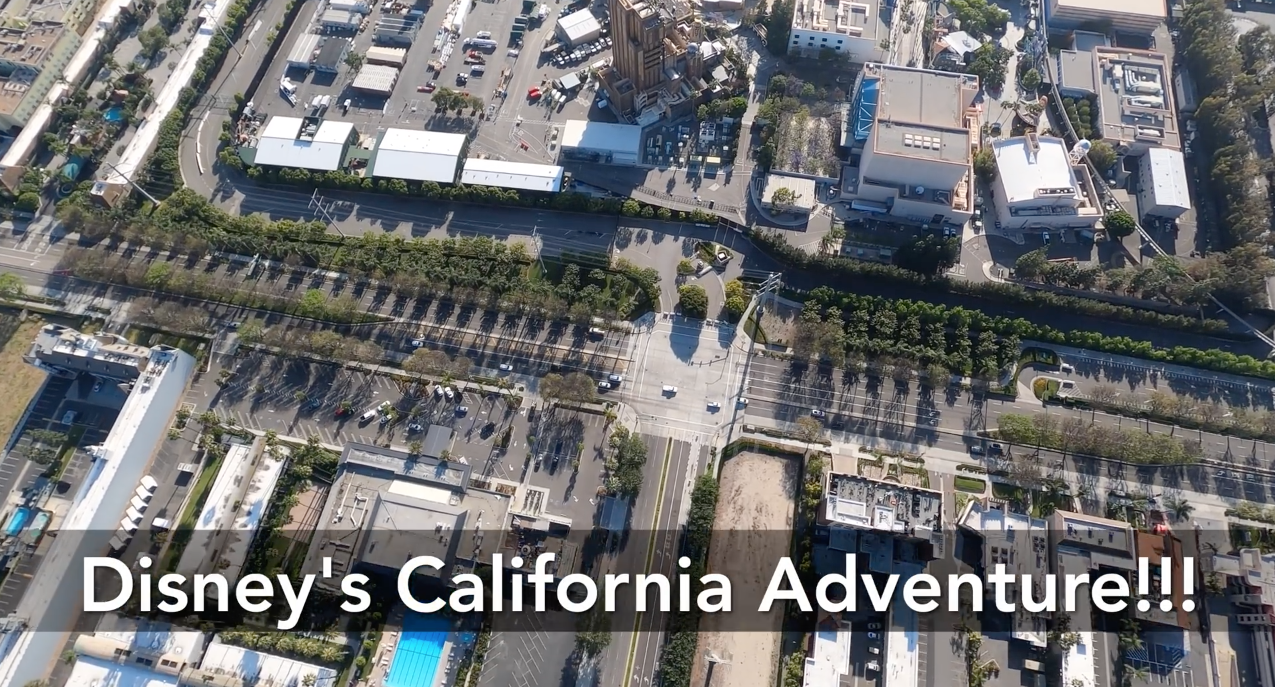 Along the upper edge, you see Guardians of the Galaxy – Mission: Breakout!, with the Hyperion Theater on the right. It's along this boulevard that guests will be able to access one of the entrances to the up-and-coming Avengers Campus, which saw a brief pause in construction at the start of the park closures, but is back underway.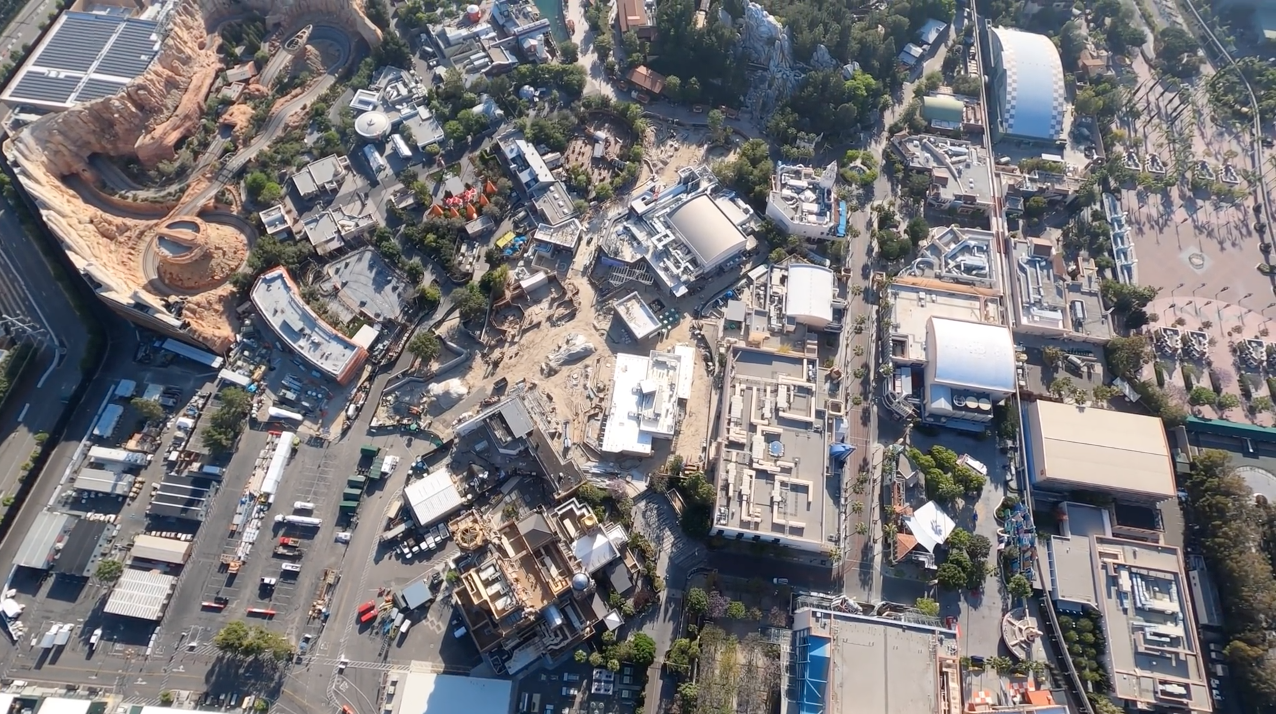 The land will be accessible from Cars Land and Hollywood Land, just as "a bug's land" was. Here's where you can survey the entirety of the Avengers Campus, with the large building at the upper corner (near Carthay Circle) being the Web Slingers: A Spider-Man Adventure attraction, and the Pym Test Kitchen being the long, rectangular building along the middle. Across from Web Slingers is the WEB Suppliers store, and the rounded outlined structure will be the Dr. Strange meet and greet experience, with the Avengers gift shop––which is also where we should hope to find a Quinjet stationed nearby––across from it (this is the L-shaped building that nearly connects with Mission: Breakout!).
Here's an early outline we made of the land showing the locations of all these upcoming attractions, restaurants, and stores.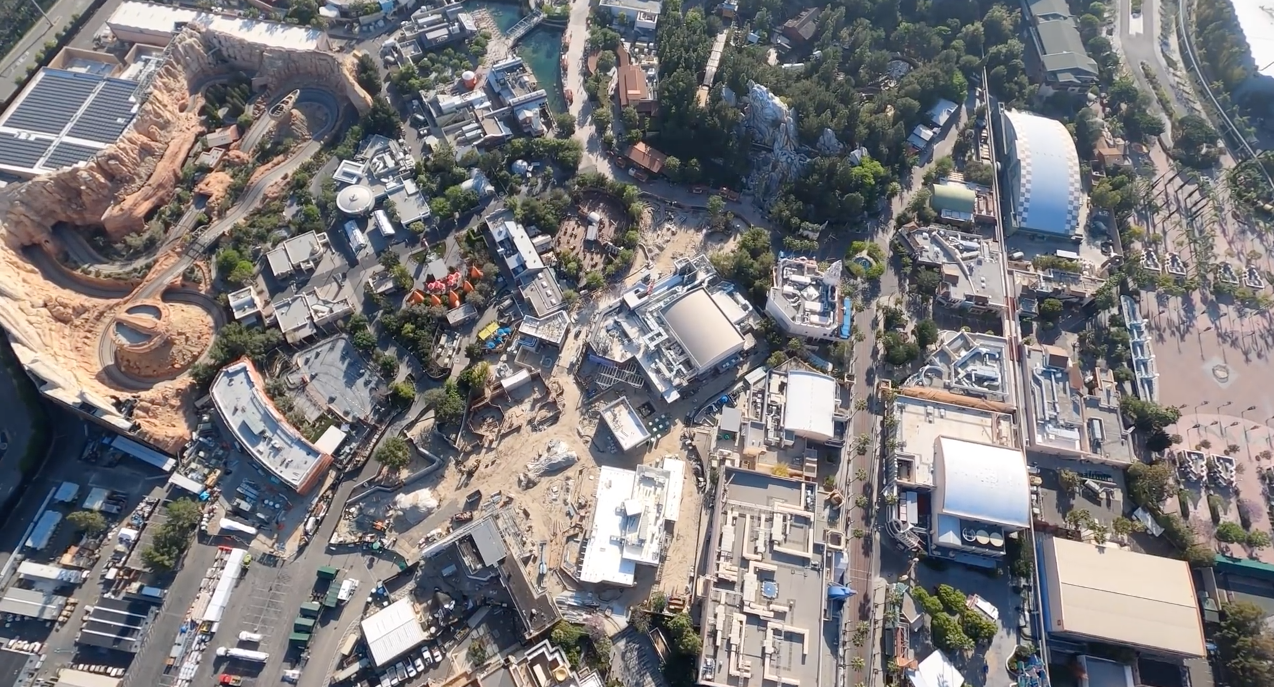 The land was originally slated to open this summer, but that has since been delayed, with online pages now just showing "Coming Soon".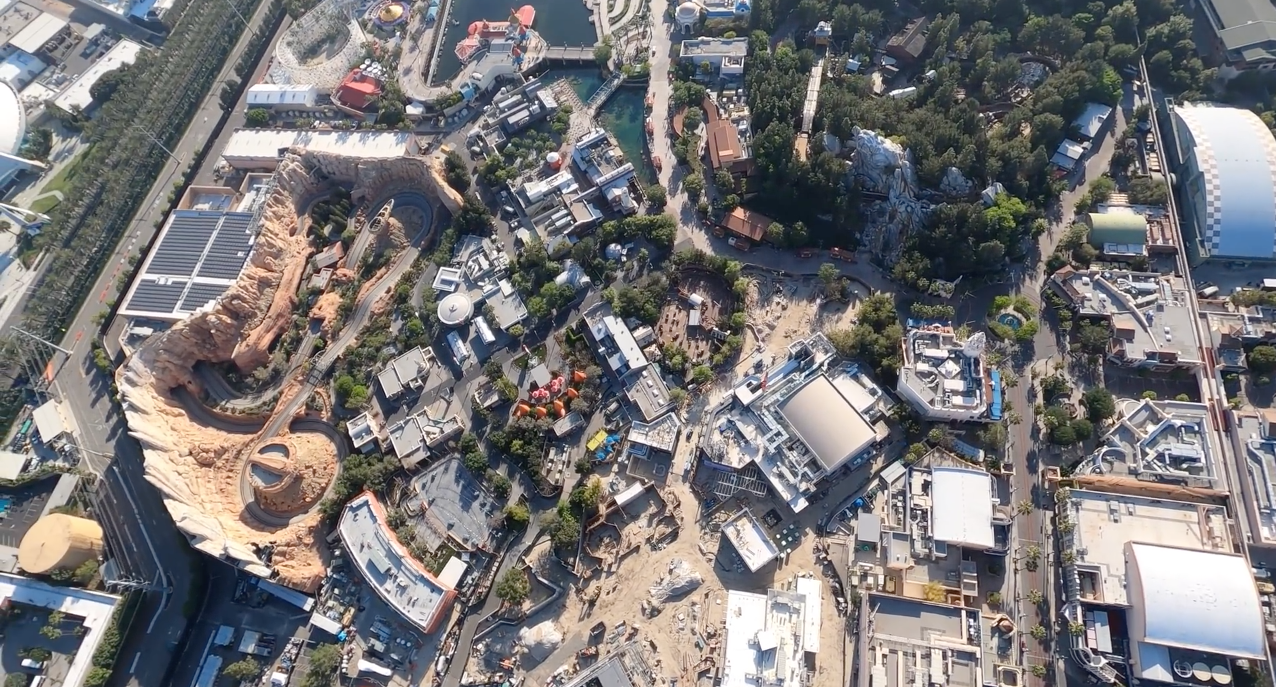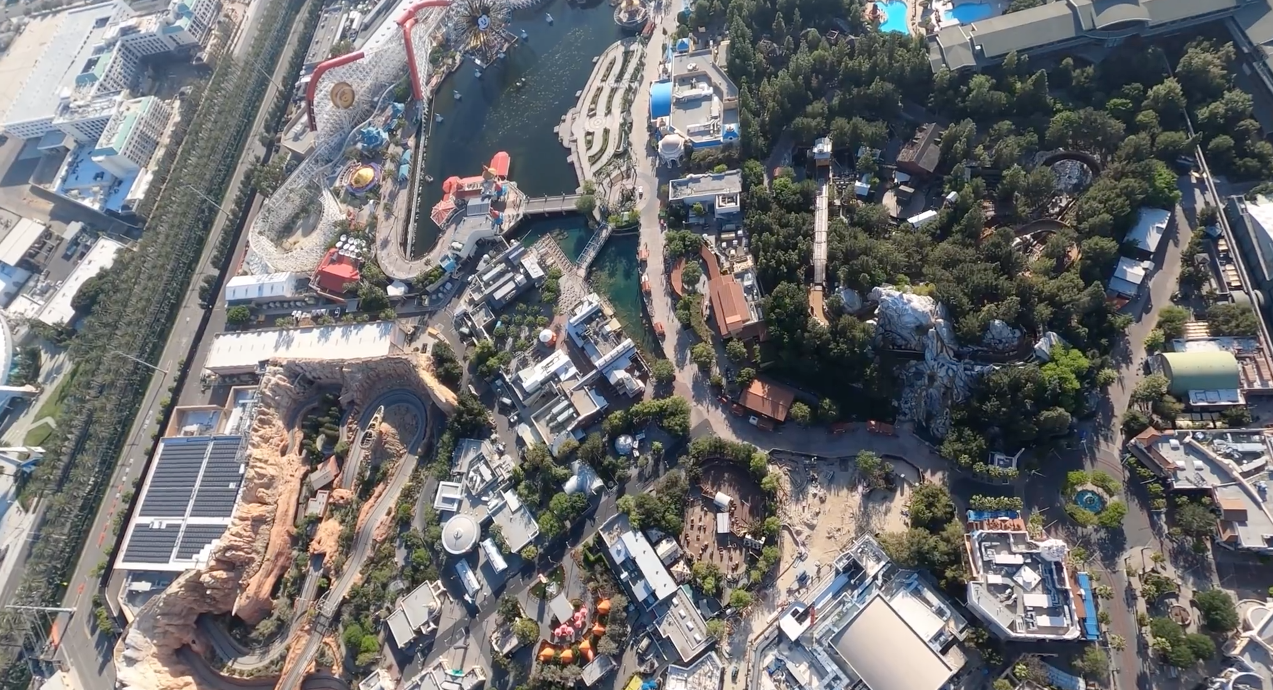 Continuing our flyover, we pan across Pixar Pier and the pointed orange tops of the Cozy Cone Motel in Cars Land.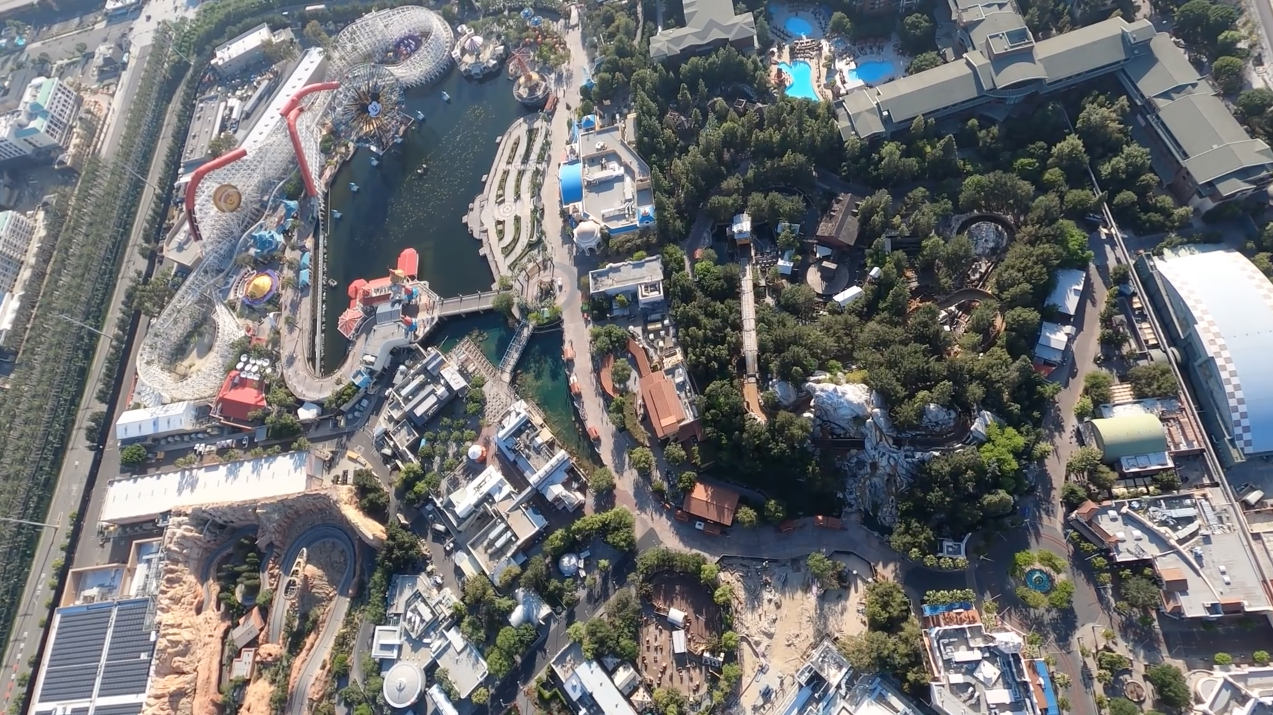 Here, we catch a glimpse of Grizzly Peak and Disney's Grand Californian Hotel.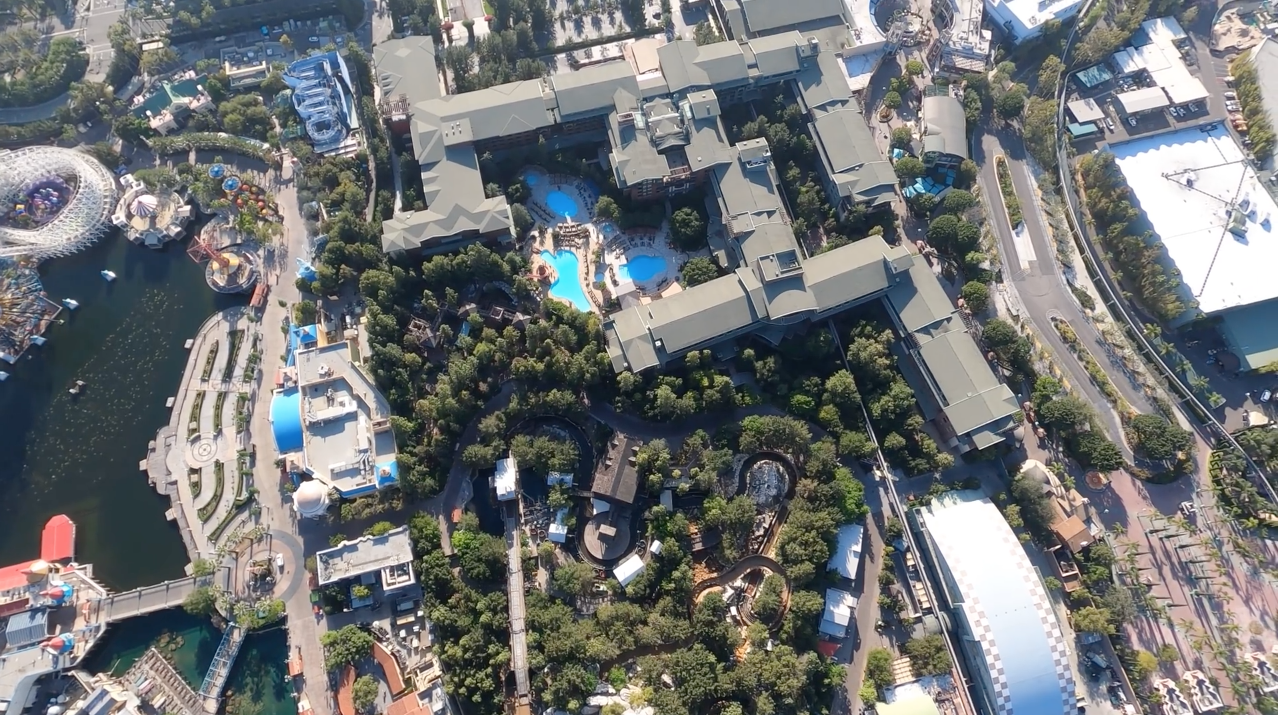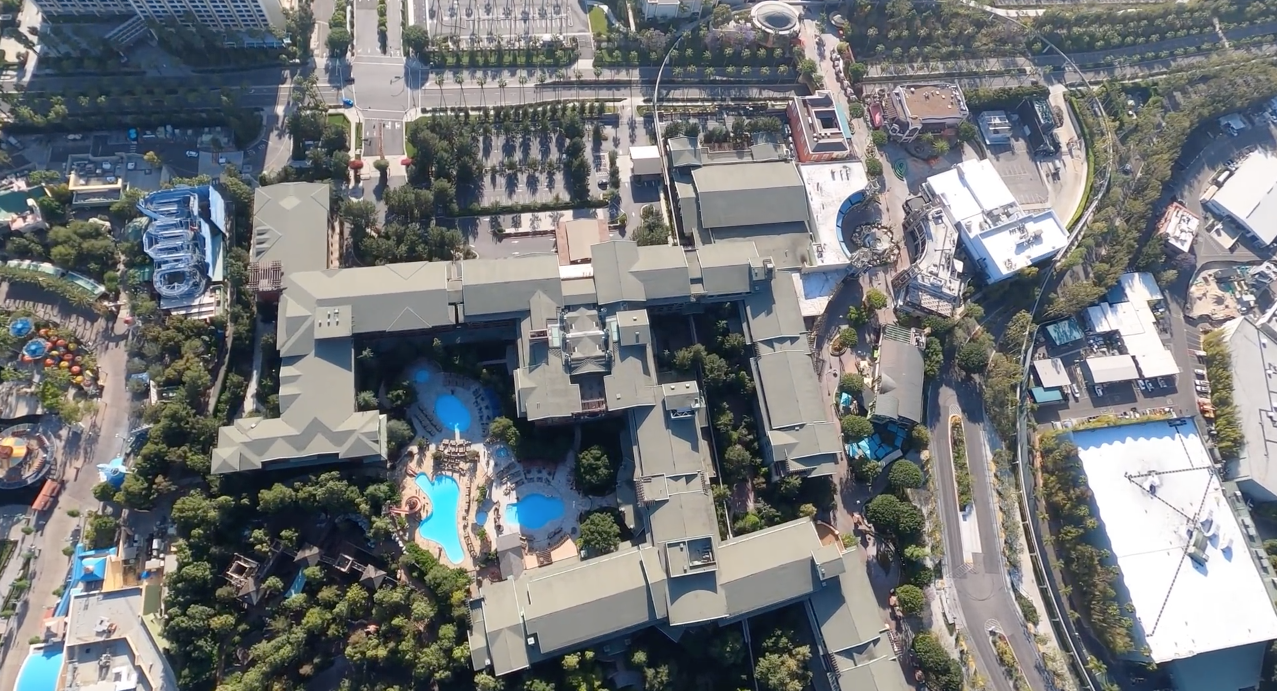 We continue following along the short Monorail loop and over through the Downtown Disney District.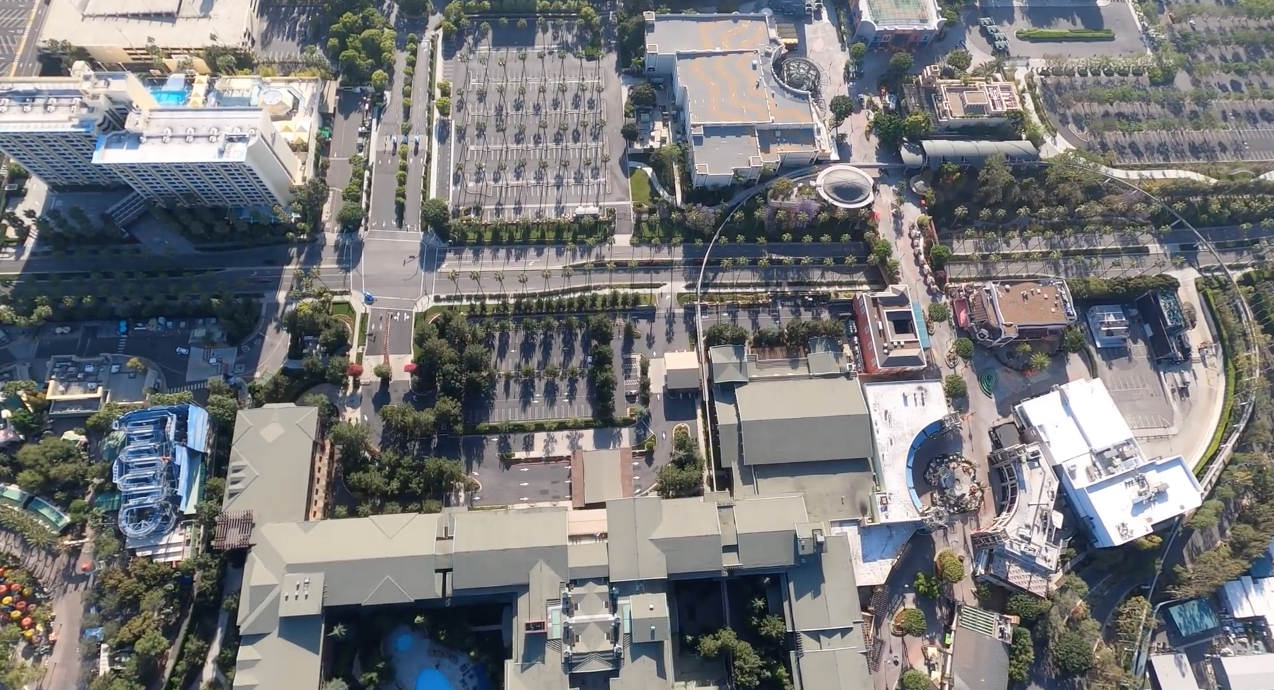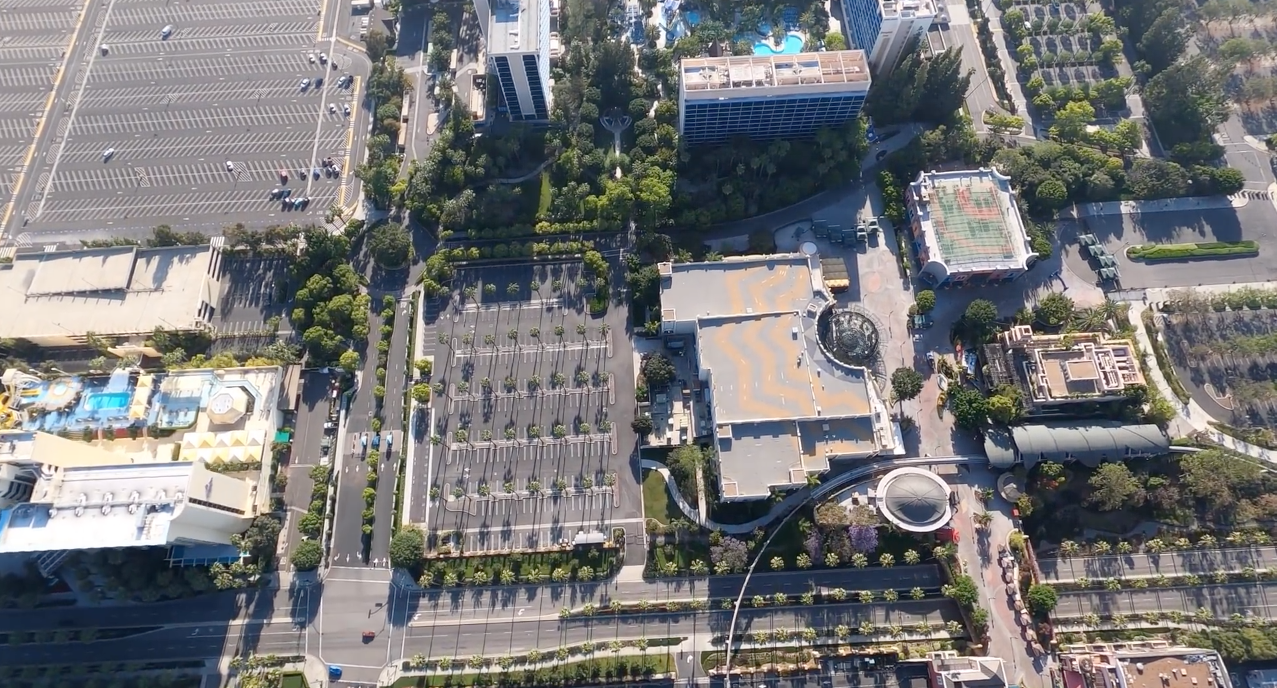 Just past Downtown Disney District is the Disneyland Hotel.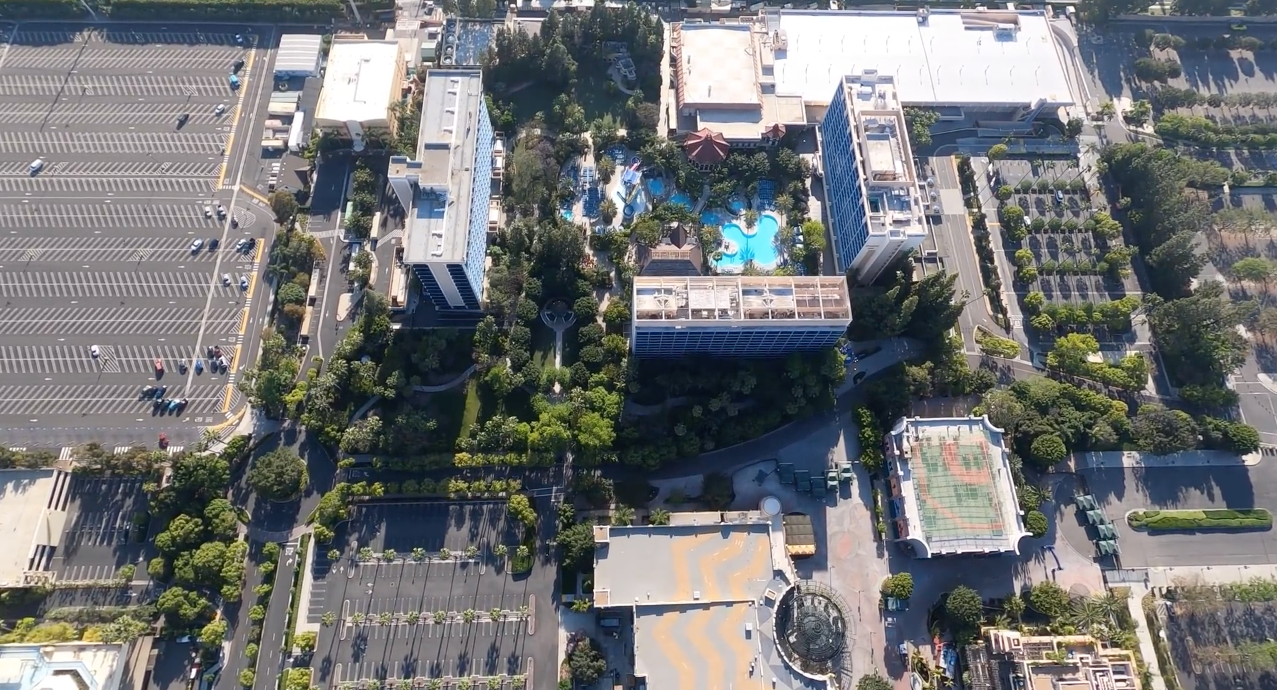 The Disneyland Hotel is slated to get a new, 12-story DVC tower. The proposed opening date for the new DVC tower is 2023, however construction may take well up to 4 years, delaying the expected opening.
At this time, Disneyland Resort remains closed due to the ongoing health crisis. Stay tuned for more aerial updates and, hopefully soon, a reopening date!