Shanghai Disneyland has officially reopened to the public after months of closure due to COVID-19. The first Disney Park to reopen after the unprecedented shutdown, we're getting a first look at a new form of character greeting at the park. With newly-instated social distancing guidelines in place, all characters will now greet guests at a safe distance from guests. A slew of characters, ranging from MARVEL heroes, to Disney Princesses, and the whole Pixar gang were seen at the Shanghai Disneyland entrance, waving at guests.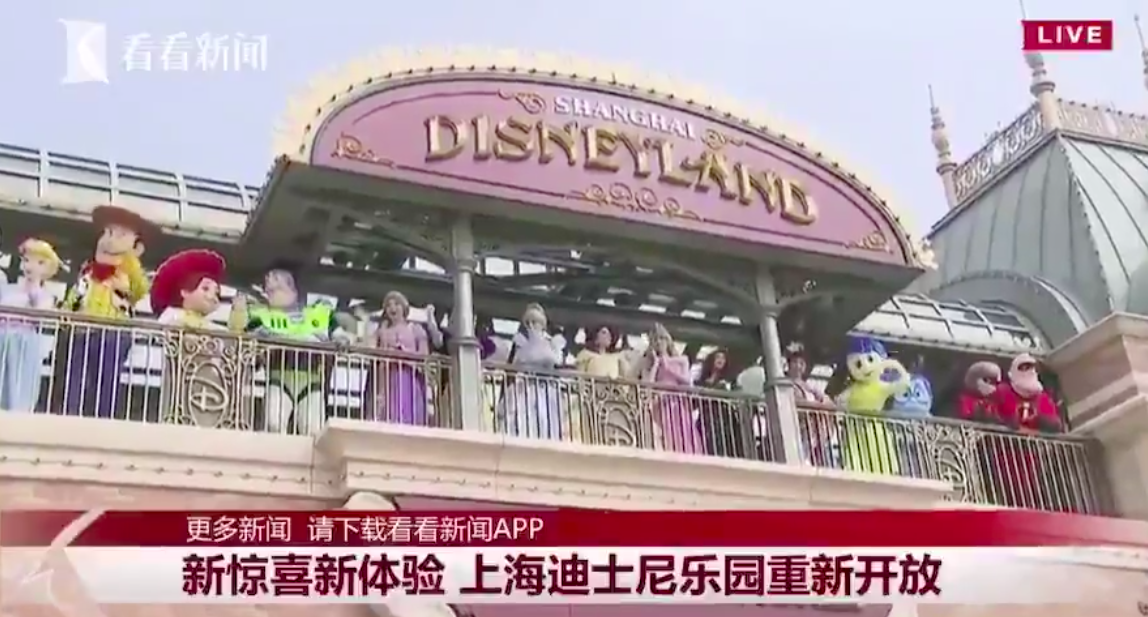 In a new video released by Roller Coaster Dream Club on Twitter, you can see all of the characters waving at the first guests to enter the park upon its reopening.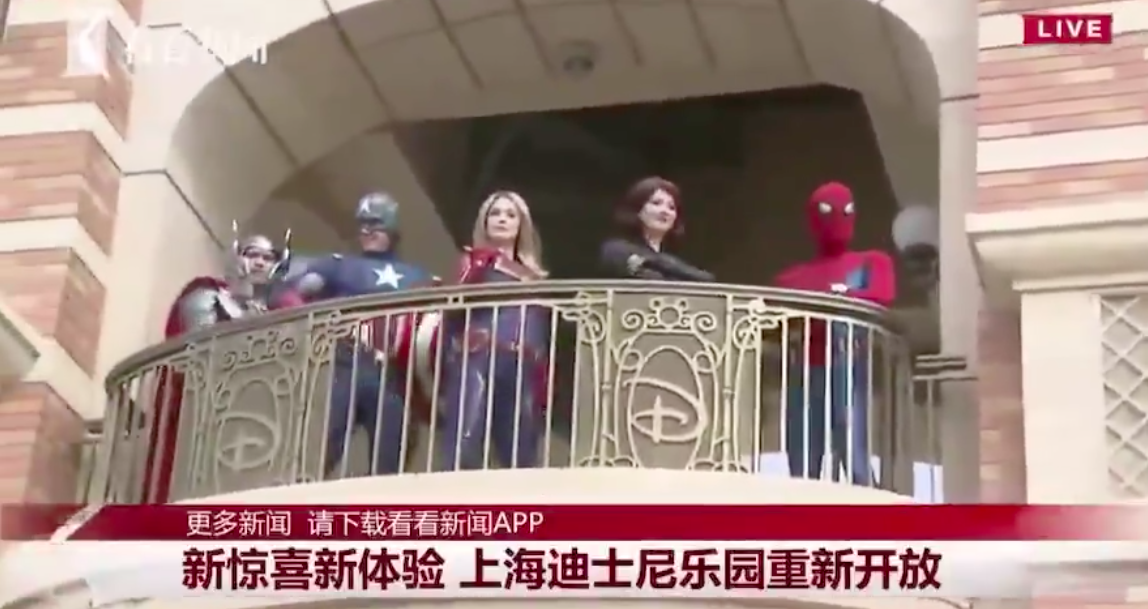 Face characters, like Captain Marvel, Captain America, Thor, and Black Widow, will not be wearing masks, in order to stay in story.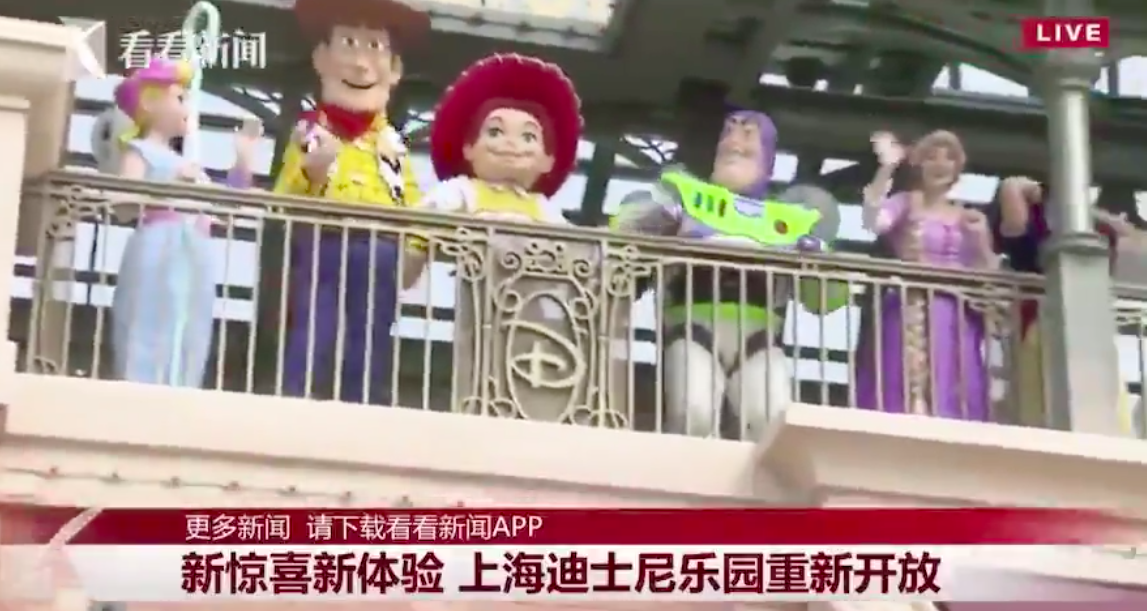 With meet-and-greets temporarily suspended due to the Coronavirus (COVID-19) pandemic, characters will be seen in a special procession called "Mickey and Friends Express", which will take place several times daily.
You can check out the characters in full social-distance action in the video embedded below. (You can also access it by clicking here.)
The Marvel heros and Disney characters are welcoming the guests at Shanghai Disneyland. #ShanghaiDisneyland #Disney pic.twitter.com/4I954P7Cwd

— Roller Coaster Dream 过山车之梦 (@RCDclub) May 11, 2020
What do you think of all the new protocols? Are you looking forward to a reopening of the U.S. Parks under similar guidelines? Let us know in the comments.
Featured Image: Roller Coaster Dream Club on Twitter