Longing for a taste of South Seas tropics with a shot of escapism? Our Tiki Tiki Tiki Tiki Tiki Rum Copycat Recipe from Trader Sam's will help you create your own tropical hideaway, you lucky people, you!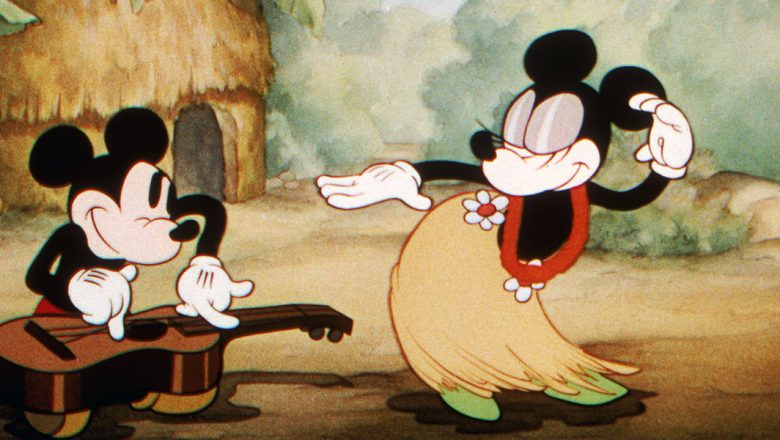 Walt's Wanderlust
The Walt Disney Company has a long withstanding love affair with the South Pacific. Even Walt himself adored the romanticism of tropical culture, which inspired the 1937 cartoon short, Hawaiian Holiday, and further led to the creation of Walt Disney's Enchanted Tiki Room. This innovative Audio-Animatronic ballyhoo showcases musical wistfulness and wit, while paying tribute to the fun-n-fancy ways of tiki culture. No doubt, the resounding response to this groundbreaking attraction helped pave the way for Disney's Polynesian Village Resort, home to Trader Sam's Grog Grotto.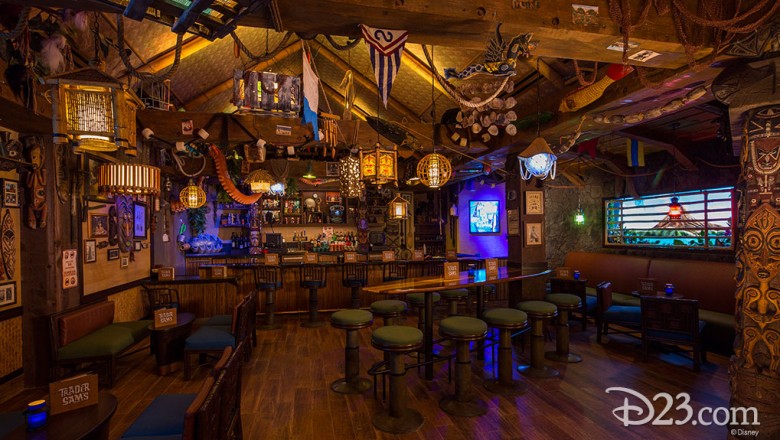 Tiki Timelessness
If you've ever stepped foot in this captivating cove, you know that it is both a bar and an attraction… and depending on how much you had to drink, or which bar stool you sit in, it's a ride, too! With infinite details 'round every bend, this beloved watering hole is literally littered from head to heel with whimsical throwbacks that celebrate good times, even better vibes, and the timelessness of tiki. Yet, despite how unique each square inch of this rum-soaked slab may be… Trader Sam's Grog Grotto is is not the only Trader Sam's out there.
Coast to Coast
That's right, Trader Sam's Grog Gotto has an older cousin: Trader Sam's Enchanted Tiki Bar! Located in the Disneyland Hotel, Trader Sam's Enchanted Tiki Bar is just as, well, enchanting… as its counterpart. Both are draped in quirky hijinks and Americanized faux-Polynesian lore. The most striking difference, besides which coast they reside, is their chosen era. Trader Sam's Enchanted Tiki Bar features black and white photographs, echoing that of the African Queen era, which understandably inspired Walt. Meanwhile, Trader Sam's Grog Grotto leapfrogs forward a decade or two (give or take), with cascading washed-out Polaroids and hidden Walt Disney World era accoutrements. Minor, yet meticulous details such as these help keep fandom on its sandy toes. Regardless of which location you prefer, you just can't help but fall in love at Trader Sam's.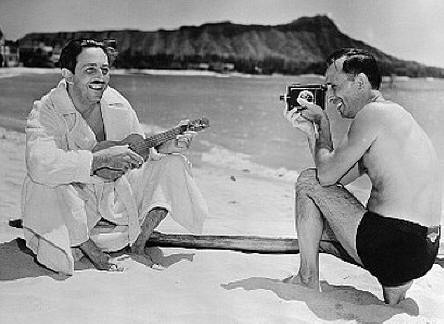 Nightcap with Walt
Some folks claim that you can feel Walt's presence as you traverse down Main Street, U.S.A. or while gazing upon his apartment above the firehouse. Personally, I feel closest to Walt when I stumble into Trader Sam's. I know that may sound funny, as he never set a single foot inside. And yet, the walls are dripping with his inspiration. There is just something special about paying homage to Walt by walking in the footsteps of his nostalgia.
Ready, Set… Tiki!
So, if you're ready… let's get cracking. All you need is a few ingredients, a funky, fun-loving Hawaiian shirt, and a desire to get lost… in the best way possible.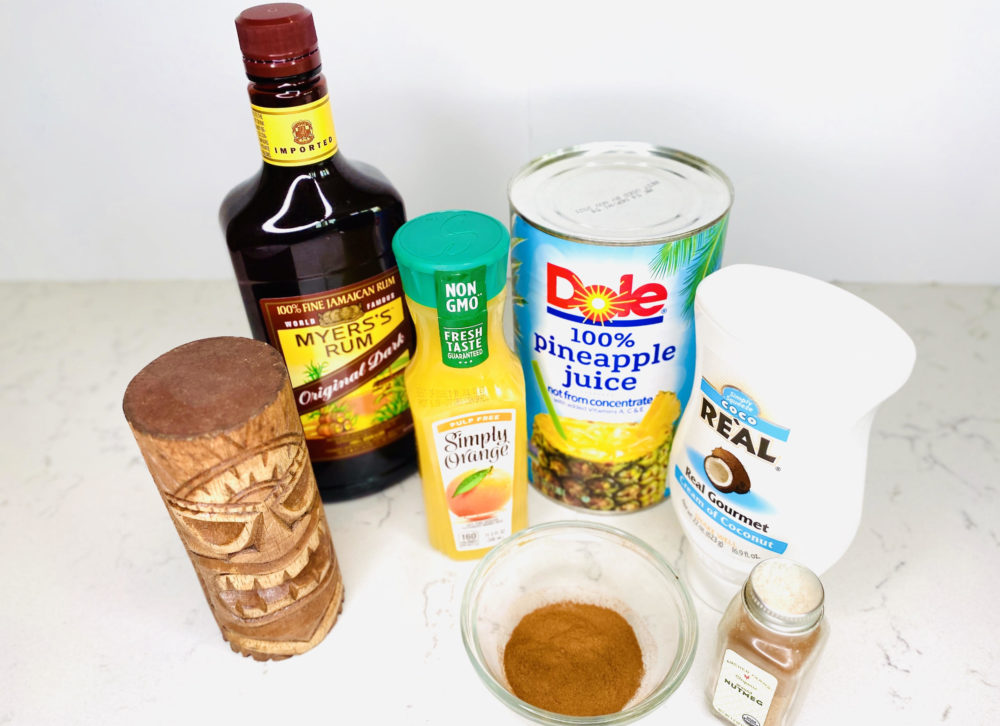 TIKI TIKI TIKI TIKI TIKI RUM FROM TRADER SAM'S AT DISNEY'S POLYNESIAN VILLAGE RESORT – INGREDIENTS:
1 ½ ounces Dark Rum (PyratXO Rum or Myer's Rum)
1 ½ ounces Dole 100% Pineapple Juice
½ ounce Orange Juice
1 ounce Coco Real Cream of Coconut
A dash of Ground Nutmeg
A dash of Cinnamon
Crushed Ice
SUGGESTED VIEWING WHILE PREPARING TIKI TIKI TIKI TIKI TIKI RUM FROM TRADER SAM'S:
TIKI TIKI TIKI TIKI TIKI RUM FROM TRADER SAM'S – PREPARATION:
Pour Dark Rum, Coco Real Cream of Coconut, Dole 100% Pineapple Juice, and Orange Juice into a shaker with ice.
Shake.
Strain into glass filled with crushed ice.
Top with a sprinkle of Ground Nutmeg and Cinnamon.
Sip & Savor!
SUGGESTED VIEWING WHILE DINING:
SUGGESTED DINING APPAREL: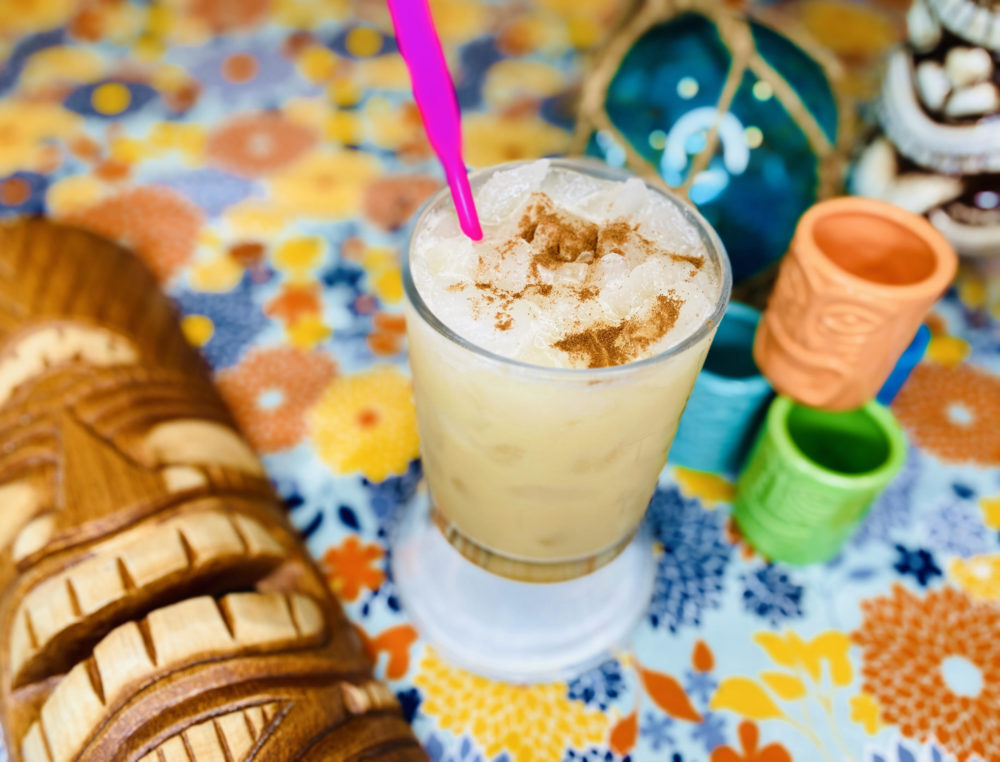 We hope you enjoyed our Tiki Tiki Tiki Tiki Tiki Rum from Trader Sam's. If you try recreating this recipe, be sure to share it on Twitter or Instagram and let us know by tagging us using @WDWNT. Have a recipe request? Let us know in the comments section below.