Any fan of the World Famous Jungle Cruise is sure to love this cool new t-shirt design, which has just become available on shopDisney.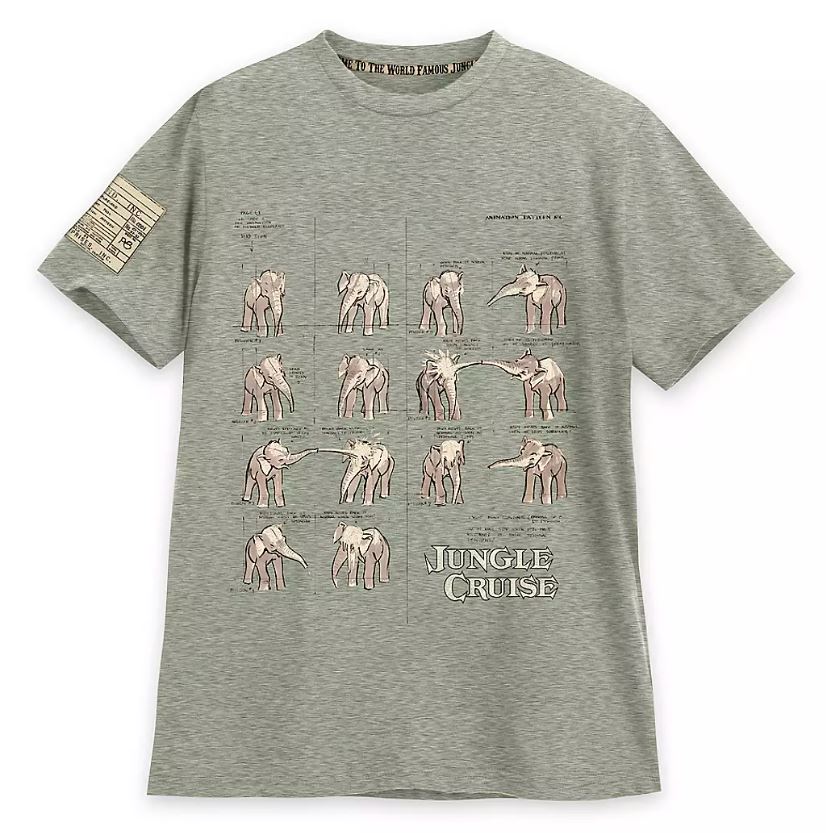 Those with a keen Skipper eye will appreciate the intricate concept art design of the shirt, sketched by Marc Davis – one of Walt Disney's original Imagineers. The artwork dates back to 1961, when Walt brought his team back to the classic opening-day Disneyland attraction to re-imagine the ride. Formerly an educational-based ride, this upgrade brought the more whimsical and hilarious feel to the iconic attraction we know and love today. The drawings featured on this khaki tee portray two adorable elephants, with their animatronic tusks spraying water at one another. To make the shirt even more impressive, it has a "Disneyland Inc./WED Enterprises" archival label design stitched onto the sleeve.
It's interesting to note that this tee is listed on shopDisney as part of the Disney Parks Backstage collection. "Backstage" was a short-lived merchandise subscription box from the website, aimed at the most devout of Disney Parks history fans. The service debuted in August last year, yet was unexpectedly suspended this month. Perhaps the next box was set to be Jungle Cruise-themed, and this is leftover stock? Either way, we're glad it's available to purchase now.
The t-shirt costs $24.99 is is purchasable on the shopDisney website. Fans of Marc Davis can also check out his book "Marc Davis in His Own Words: Imagineering the Disney Parks", which was released last fall.