Not sure what next to check off on your quarantine activity schedule? Why not try puzzles? Not only are they fun to complete and use up a lot of that lockdown time, but there's a whole range of magical Disney puzzles available online to start rummaging through. Nine new puzzles by Ravensburger are now available on shopDisney, and there's something here for everyone, from Cars, to Disney Princesses, and more.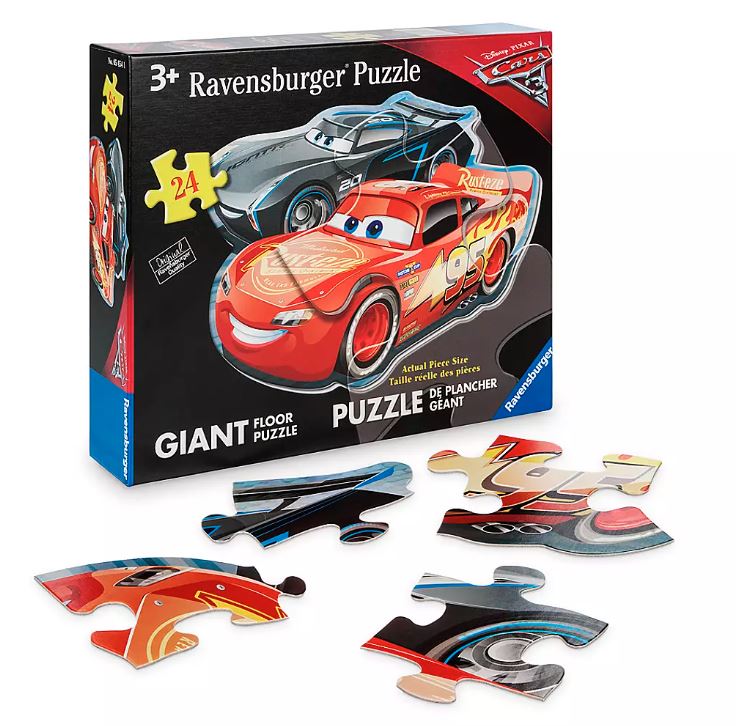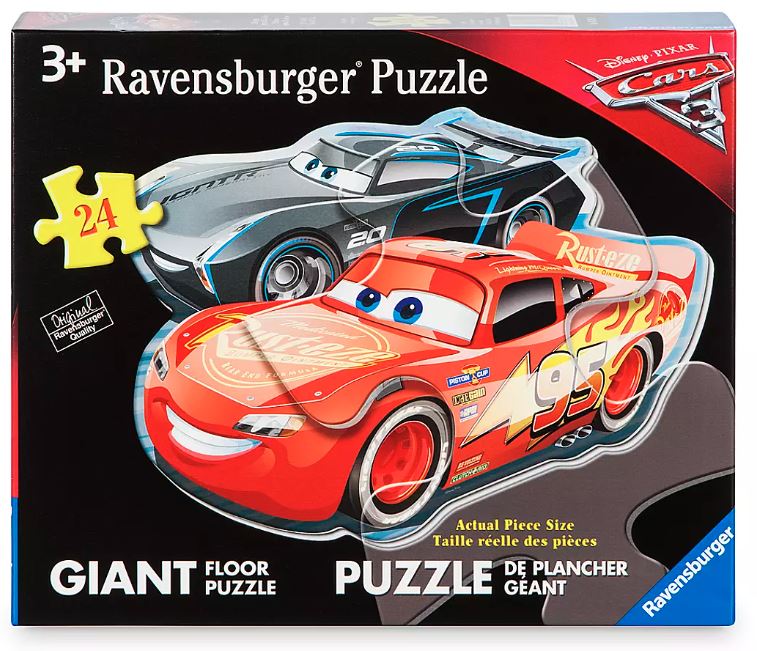 This giant puzzle looks like a lot of fun to spread out across the floor. It has 24 large pieces and is perfect for ages three and above. The puzzle features Lightning McQueen and Jackson Storm from "Cars 3", and costs $18.99.
This beautiful under-the-sea puzzle features 24 large pieces, designed for little hands aged three and above. This puzzle costs $18.99.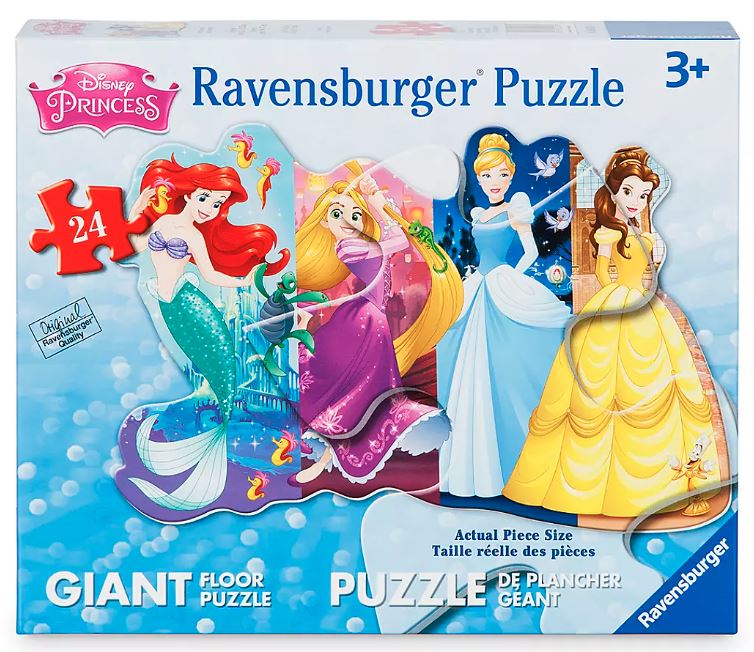 Another giant-sized floor puzzle, this one features Ariel, Belle, Rapunzel, and Cinderella. Twenty four extra-large pieces make this a perfect floor puzzle, recommended for ages three and above. This one also costs $18.99.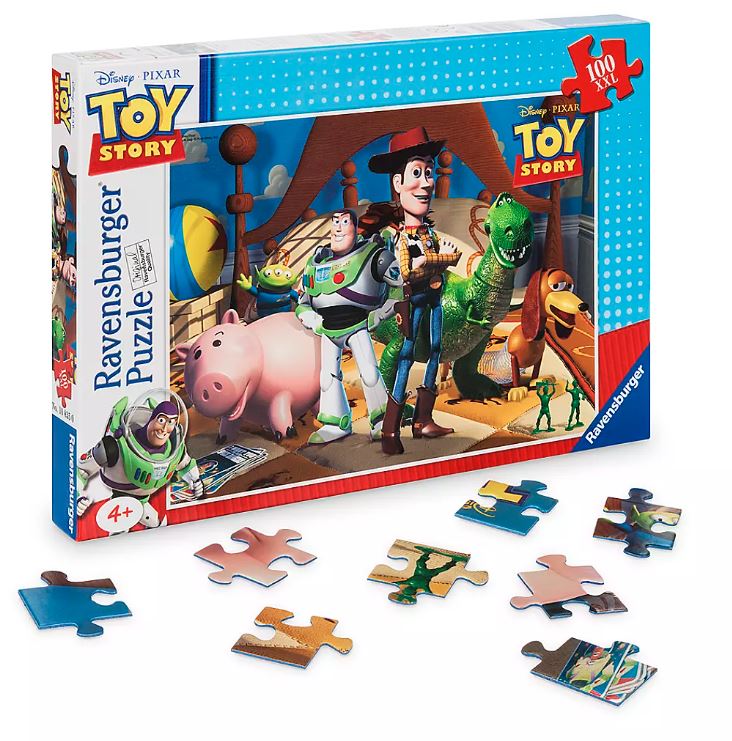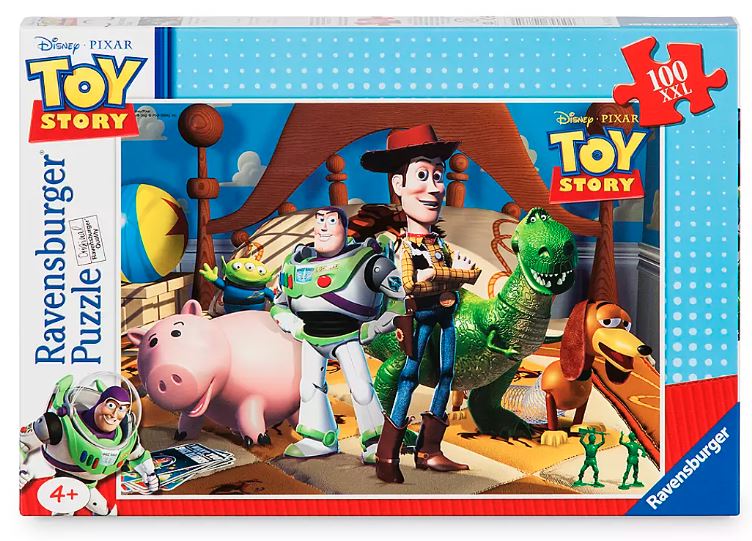 We're stepping up the difficulty a tad now, with this 100-piece puzzle featuring all our favorites from "Toy Story". This one has XXL-sized pieces for ages 4 and up, and costs $18.99.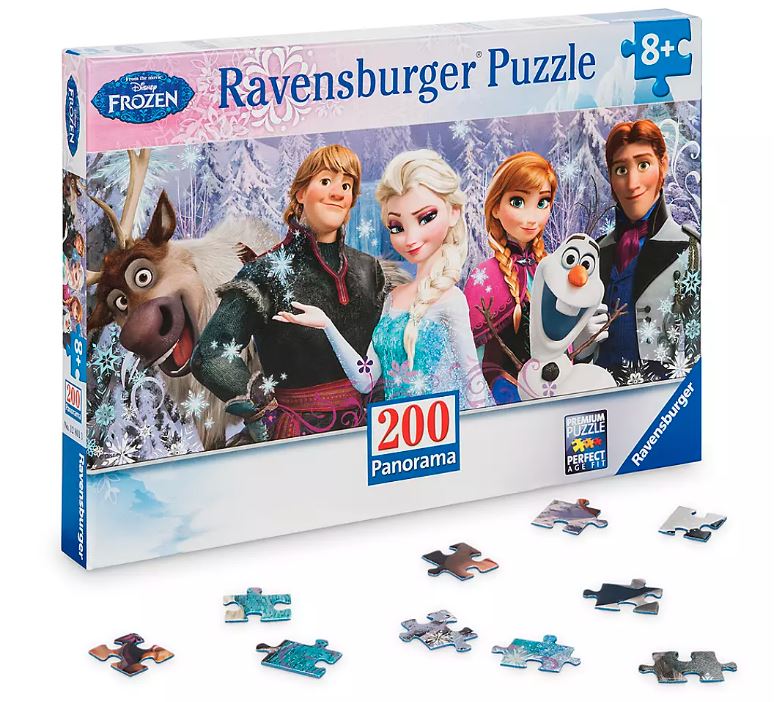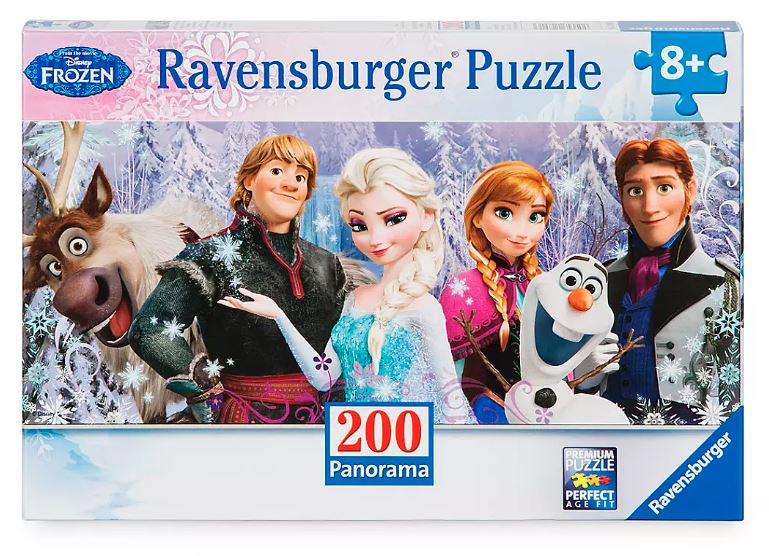 The first of two "Frozen"-themed puzzles in this post, this puzzle features a panoramic portrait of Elsa, Anna, Kristoff, Hans, Sven and Olaf. Stepping up the difficulty to 200 pieces, this one would be perfect for children aged eight and over. This costs $18.99 also, and comes from Ravensburger's Premium Puzzle collection.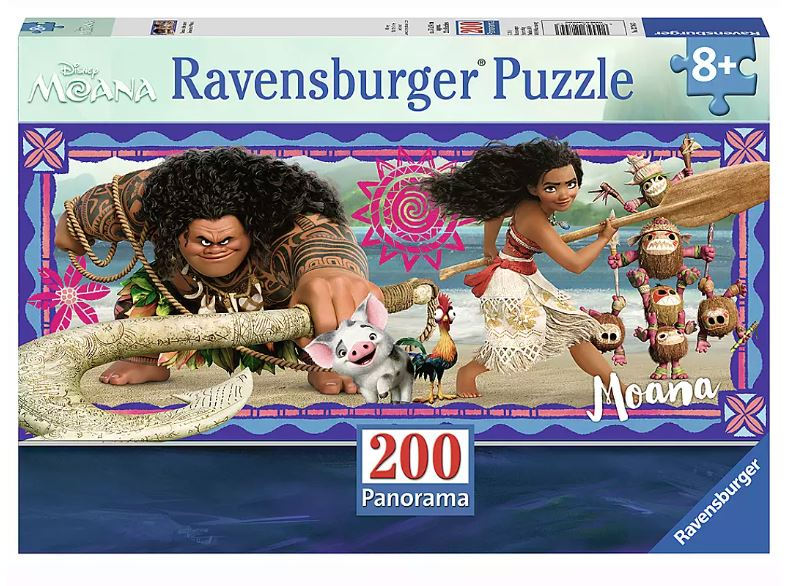 Like the "Frozen" puzzle above, this "Moana"-themed jigsaw features a fun panorama image of the movie's favorite characters. The 200 pieces will assemble to show Maui, Moana, Pua, Hei Hei and an army of Kakamora. This costs $18.99.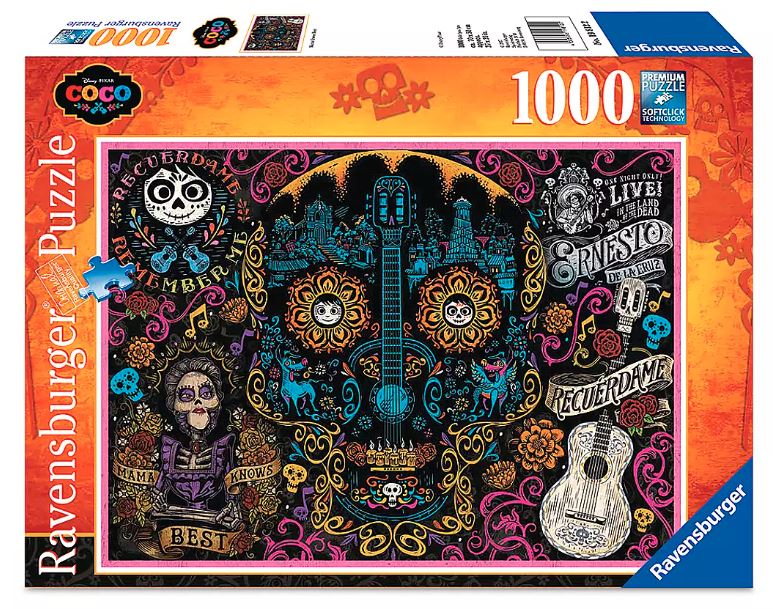 This stunning "Coco"-themed puzzle looks like a lot of fun! It has 1000 pieces for added difficulty, and would make a good challenge for adults and children over 14. This costs $24.99.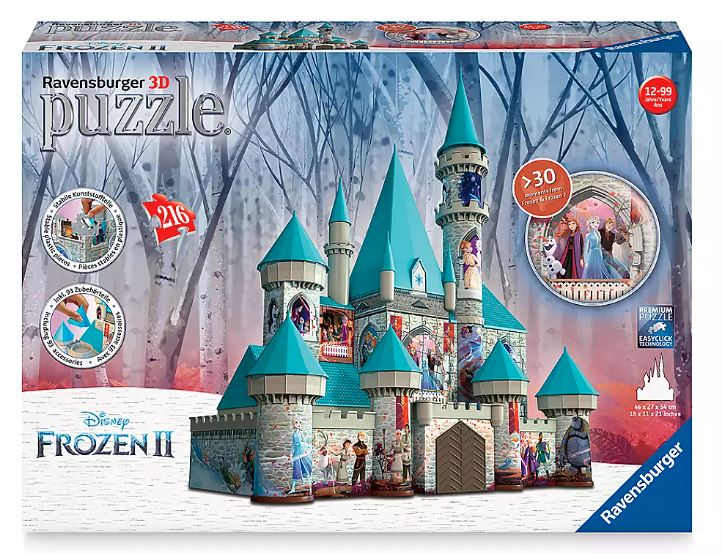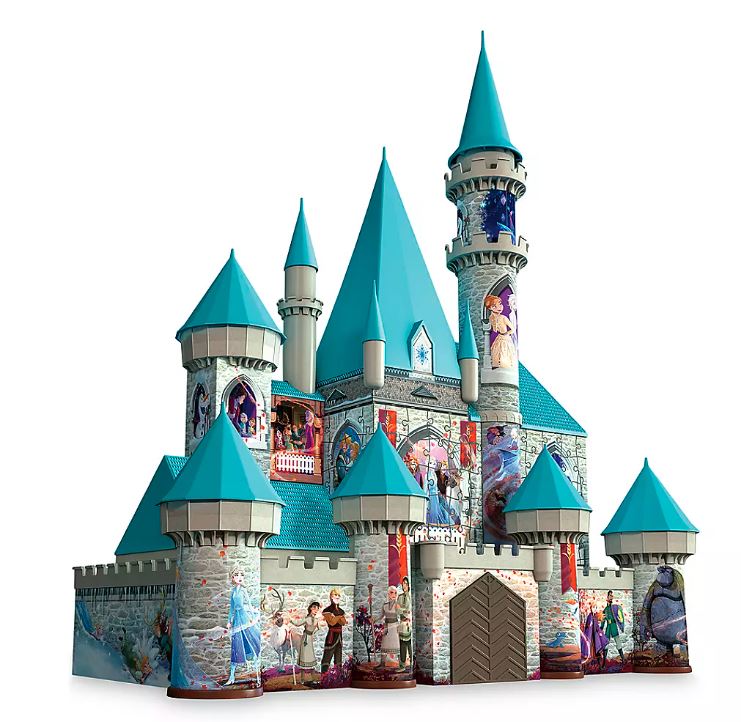 If you've never completed a 3D puzzle before, know that they are challenging, but ever-so-satisfying once they're complete! The 216 pieces in this puzzle assemble to construct an Arendelle aqua castle, with images of favorite "Frozen 2" characters all over it. The pieces are all sturdy plastic and connect with something called "easy click technology", meaning no glue is required. Like a normal jigsaw, this puzzle can be taken apart and re-completed as many times as you like. This costs $69.99 and is from the Premium Puzzle collection.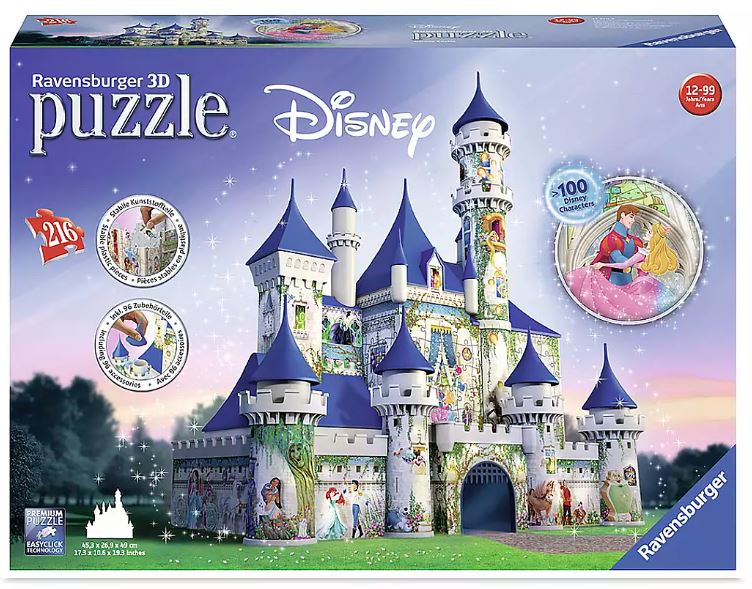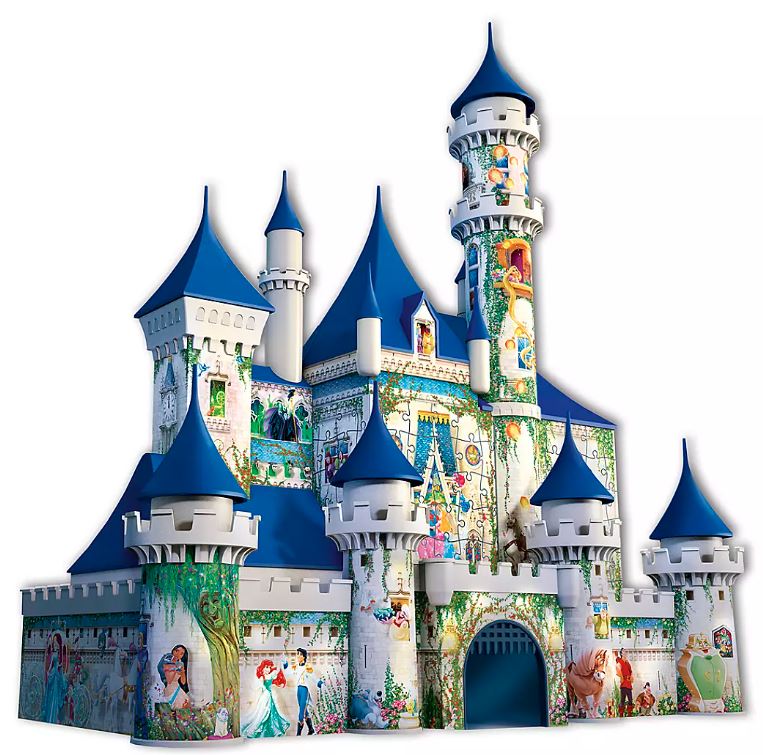 When constructed, this amazing 3D puzzle creates a beautiful Disney castle, with images of Disney characters all around the exterior. Similar to the "Frozen 2" puzzle above, no glue is required on this 216-piece jigsaw, and the pieces are made of sturdy plastic. This is also a Premium Puzzle, and costs $69.99.
Will you be spending some time puzzling with these new releases? If you work your way through these ones, why not check out the impressive Cinderella Castle puzzle from "The Disney Castle Collection", which was released last month?