The long-awaited Sorcerer Mickey Tiki Mug by Mondo is now in stock and available online! If you're looking to add a little Disney to your Tiki Mug collection, this is Mondo's first-ever Disney design, and is glazed with gorgeous, vibrantly-colored glaze over the traditional carved-wood styled mug.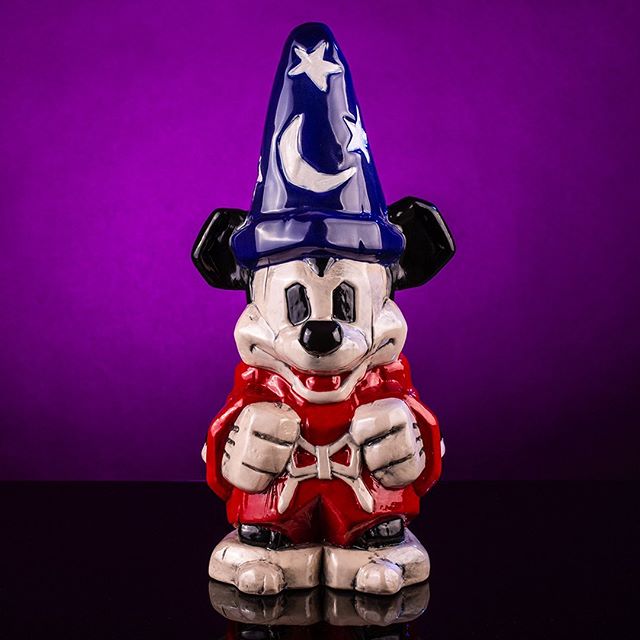 From Mondo:
We are happy to present our very first Disney tiki mug––Sorcerer Mickey, as seen in the seminal animated feature, Fantasia! And what better way to start off our line than with a HUGE mug, standing tall at 11.5″, holding approx. 22oz (enough to flood your own chamber), and features a multi-color glaze.
Designed by artists Mike Bonanno, Tiki Farm, Tom Thordarson, and Tufan Sezer, these mugs are handmade, making each one unique, so there may be slight variations between each individual mug.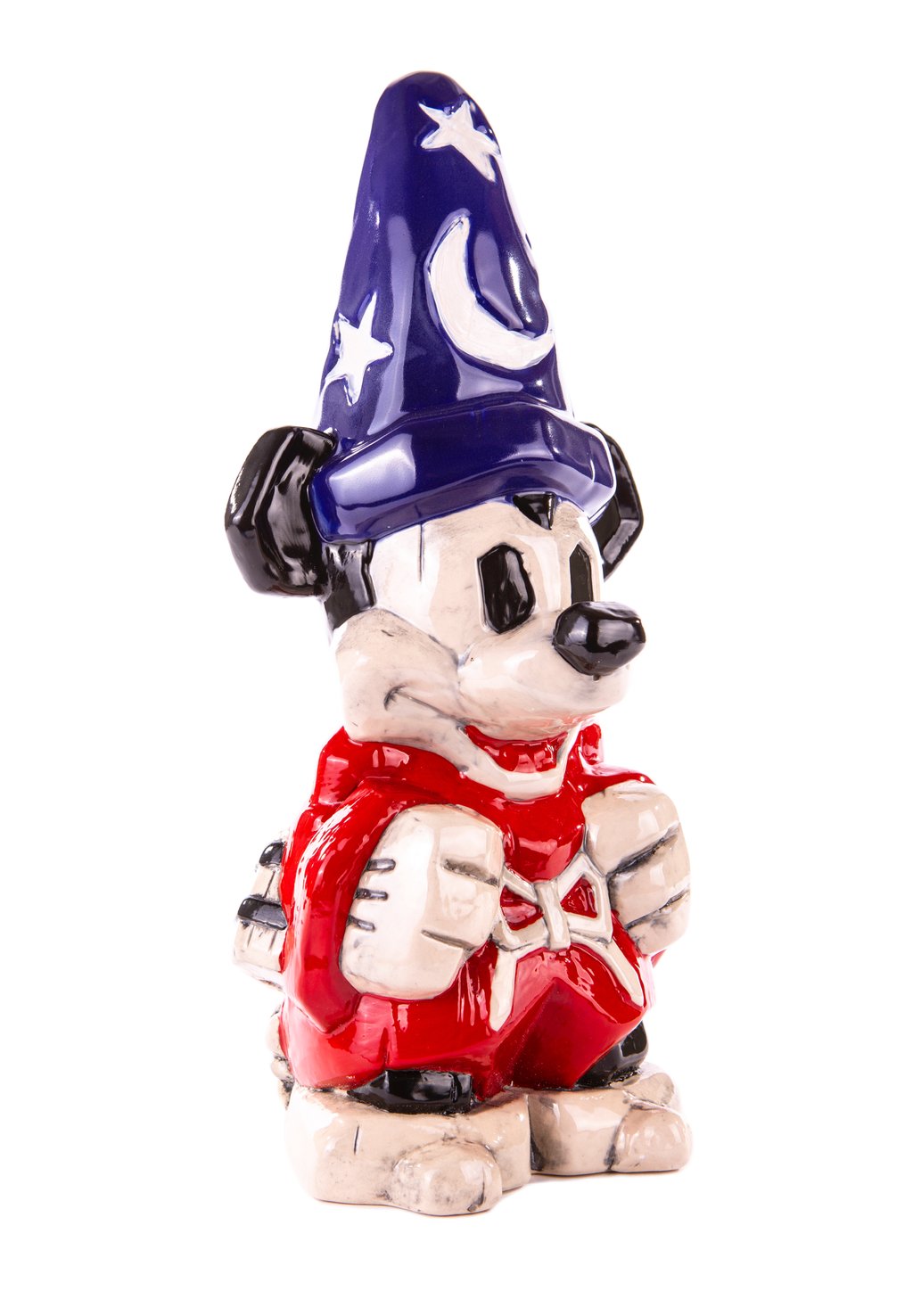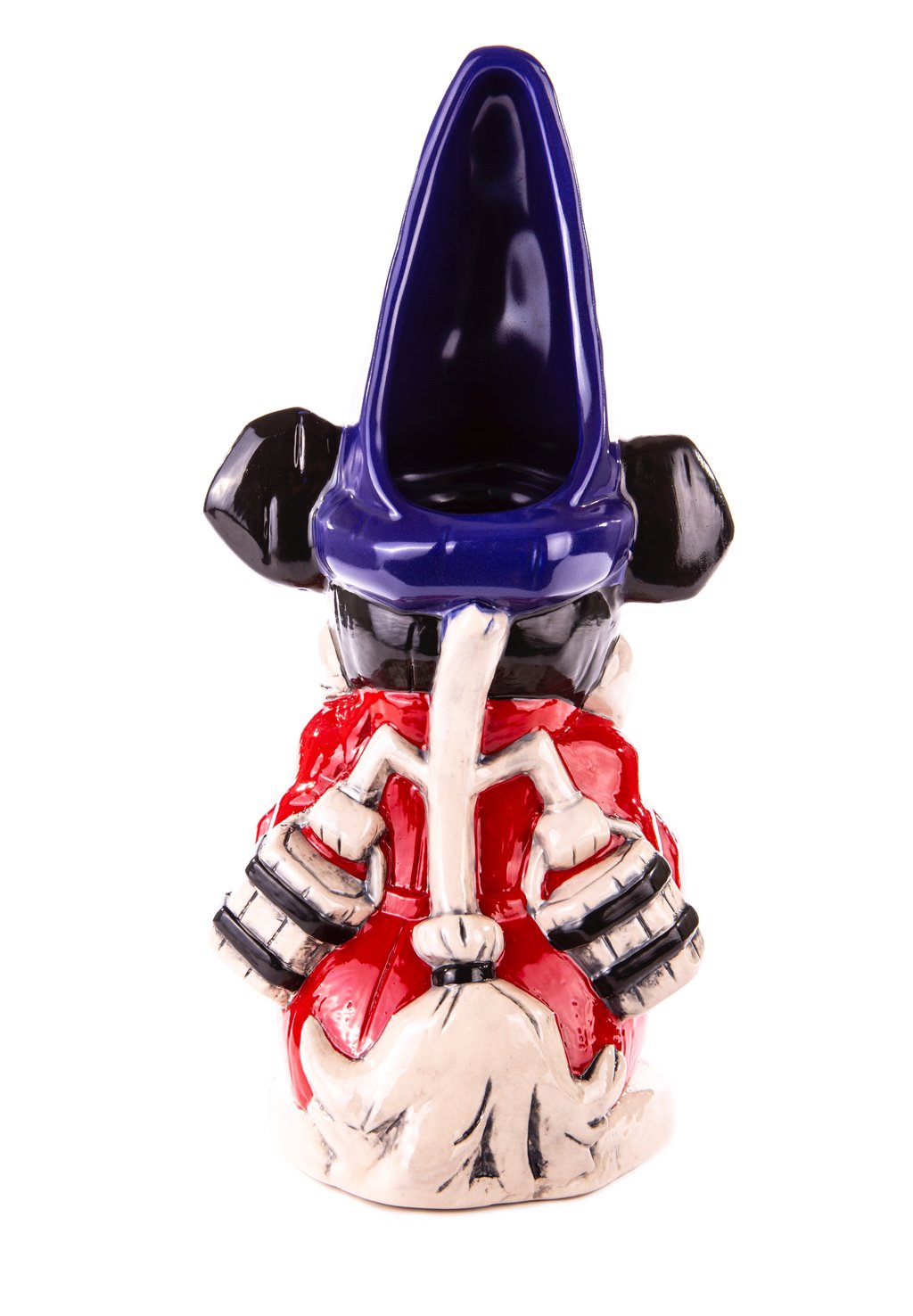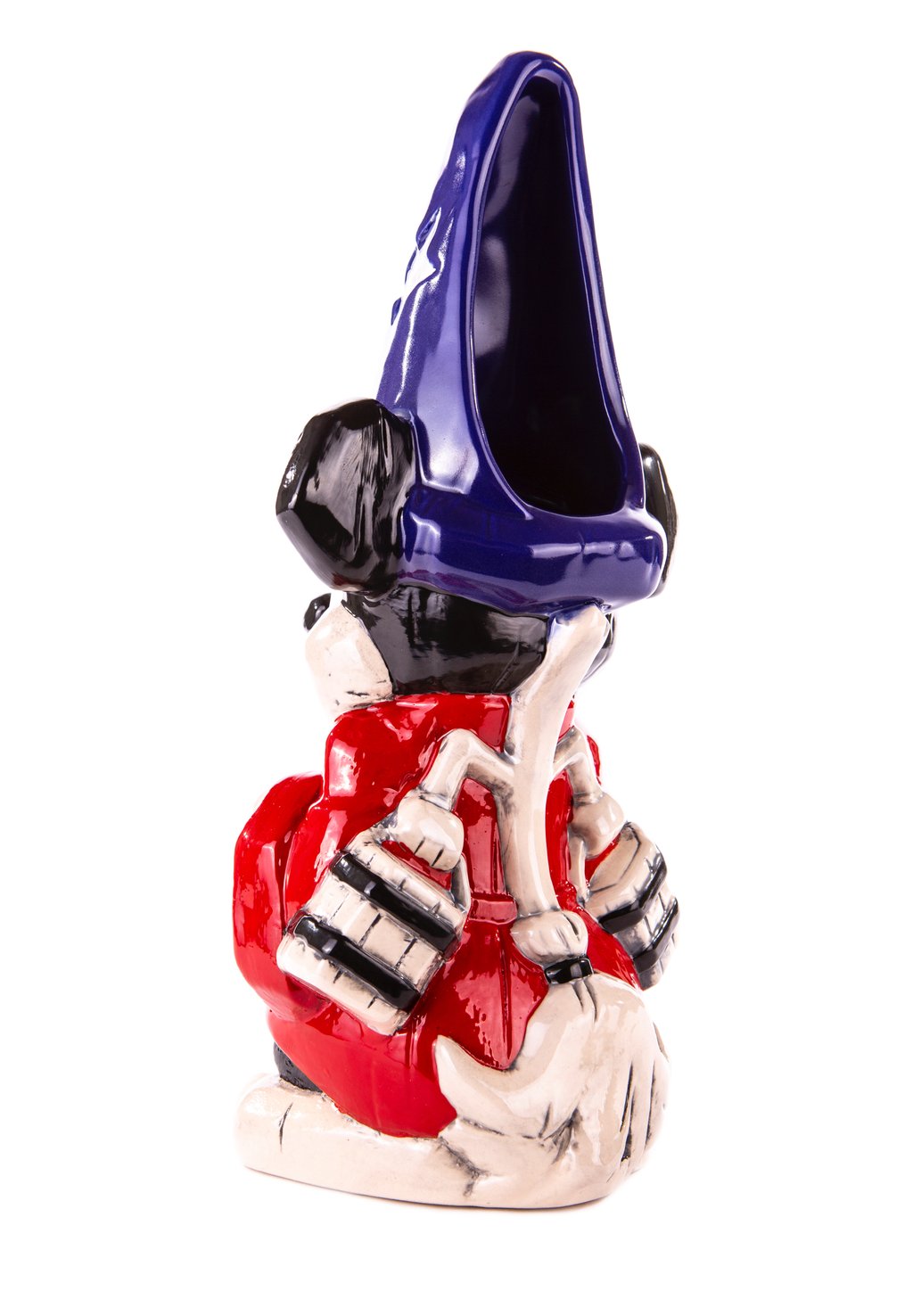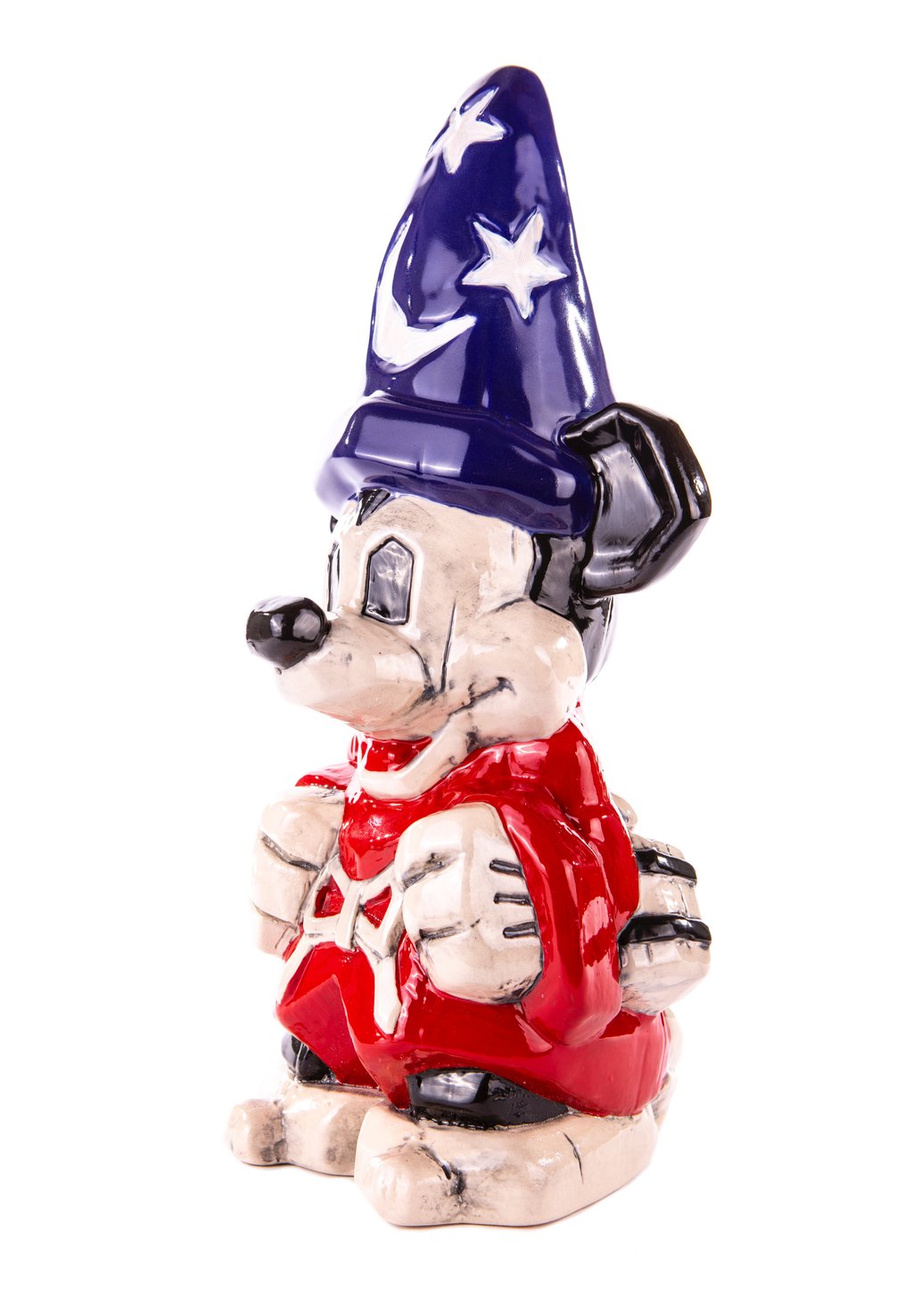 The Sorcerer Mickey Tiki Mug by Mondo retails for $80 and is now in-stock at their warehouse, available to ship. You can order yours via this link––and don't forget to toast to Yensid.