Despite all of the amazing upcoming releases for Star Wars Day on May the 4th, we've had a bad feeling about the shopDisney ones, given all of the recent issues with website crashes, glitches, and even automated bots snatching up limited release items before actual humans can get through the checkout process. Well, shopDisney has heard our transmission for help and is rolling out a "virtual waiting room" on the website for the upcoming release on Star Wars Day.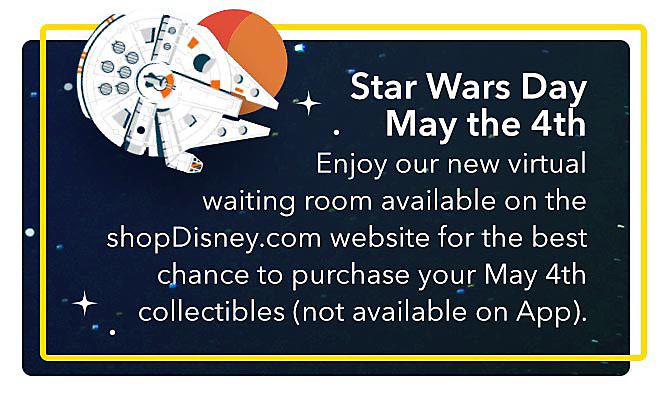 On May the 4th, shoppers can utilize a new virtual waiting room available on the shopDisney website for their turn in a virtual queue to shop all of the Star Wars Day collectibles. This feature will not be available on the shopDisney App. No details have been released on when the virtual waiting room will open or how exactly it will function, but all releases are set to go live at 10:00 AM (ET) / 7:00 AM (PT) on Monday, May 4th.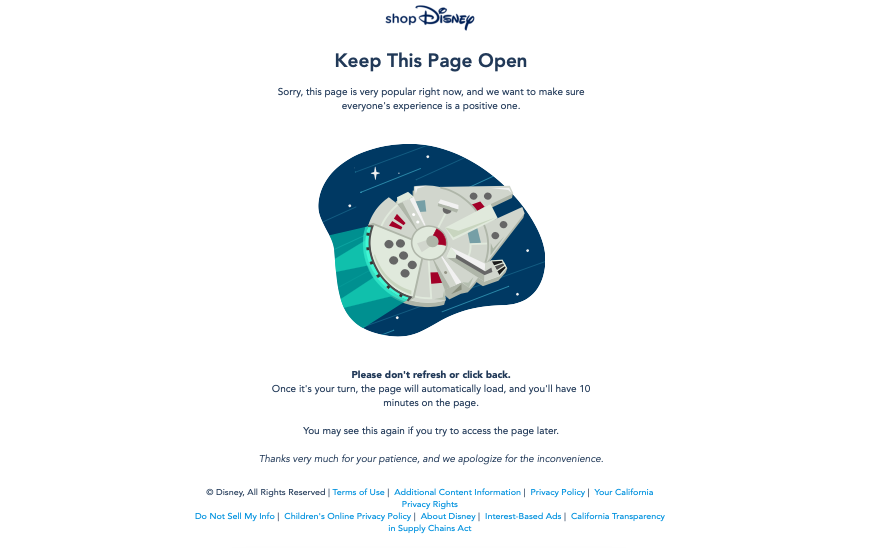 If you were among the many fans attempting to purchase Face Masks on shopDisney when they were released earlier this week, a hold screen like the one pictured above was used to keep your place "in line" while the site experienced heightened traffic, so it seems they quietly tested the feature (or one similar to it) and are hopeful it will assist in a more orderly online shopping experience.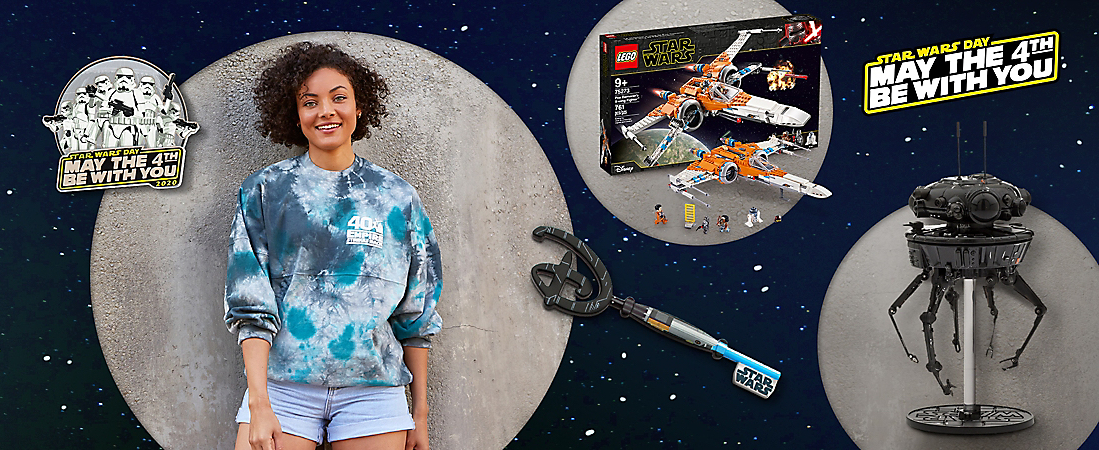 You can check out the full lineup of merchandise coming to shopDisney for Star Wars Day on May the 4th by clicking here.
Will you be braving the virtual lines at shopDisney to get your Star Wars merchandise fix this year? Let us know in the comments. And if you aren't looking to wait in any lines, virtual or otherwise, you can shop tons of Star Wars Day deals from other retailers like LEGO, Her Universe, and more by clicking here.