UPDATE – 5/12: Details from the debt filing have now been disclosed in a new SEC filing from earlier this morning, revealing the total amount of $11 billion. Interest rates for the six-part raise range from 1.75% to 3.8%. You can read our original report on the prospectus below.
---
With one park now reopened, a seed of hope has been planted for Disney Parks, but with the majority of The Walt Disney Company's business sectors still shut down, Disney is looking to raise more debt in light of decreased revenue.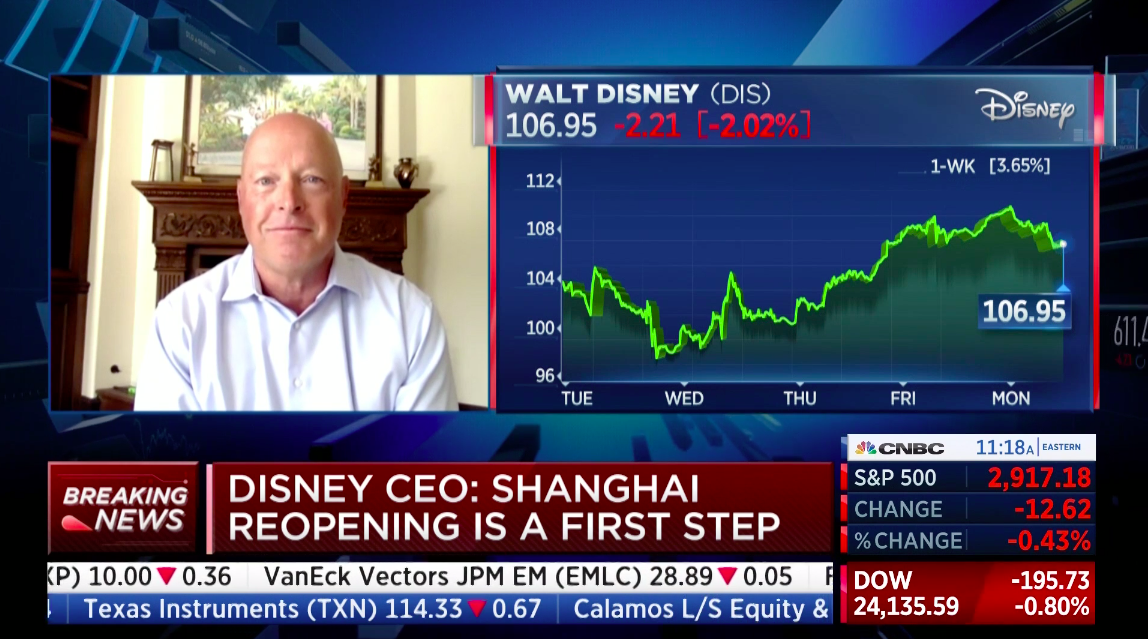 According to Deadline, The Walt Disney Company filed a prospectus with the SEC today to offer multiple tranches of senior notes maturing between 2026 and 2060 in order to raise fresh cash. While the amount is still unknown––and dependent on factors such as investor enthusiasm and interest rates––it is believed to be a substantial sum.
Moody's Investor Service stated in a note that the cash "will likely be used to pay down outstanding debt as it matures." Moody's analyst Neil Begley stated about the debt sale:
"We believe that the cash on hand and bank facilities will be more than adequate to meet all the company's needs at this time and this transaction will only further bolster the company's solid liquidity position which is important financial insurance since the crisis duration and economic knock-on effects are still unknown."
In an interview with CNBC today, Disney CEO Bob Chapek stated that the company will bounce back "stronger than ever" in the aftermath of the COVID-19 pandemic. The Walt Disney Company recently announced a $6 billion U.S. debt offering as well as a $1.3 billion Canadian debt offering in March. At the end of the previous fiscal year, Disney had long-term debt worth over $38 billion. Disney is far from the only media company seeking to raise money, with Comcast, owner of Disney's chief theme park rival, Universal Parks & Resorts, also raising money to offset COVID-19's impact on their operations.
Keep reading WDWNT for continuous updates on this ongoing story.
Source: Deadline