Today, May 16th, is the 50th anniversary of Armed Forces Day in the United States, a special day of recognition within National Military Appreciation Month. Disney has shown their support for the military and all those who serve by sharing a moving compilation of footage of U.S. Navy Blue Angels flyovers above the Walt Disney World Resort.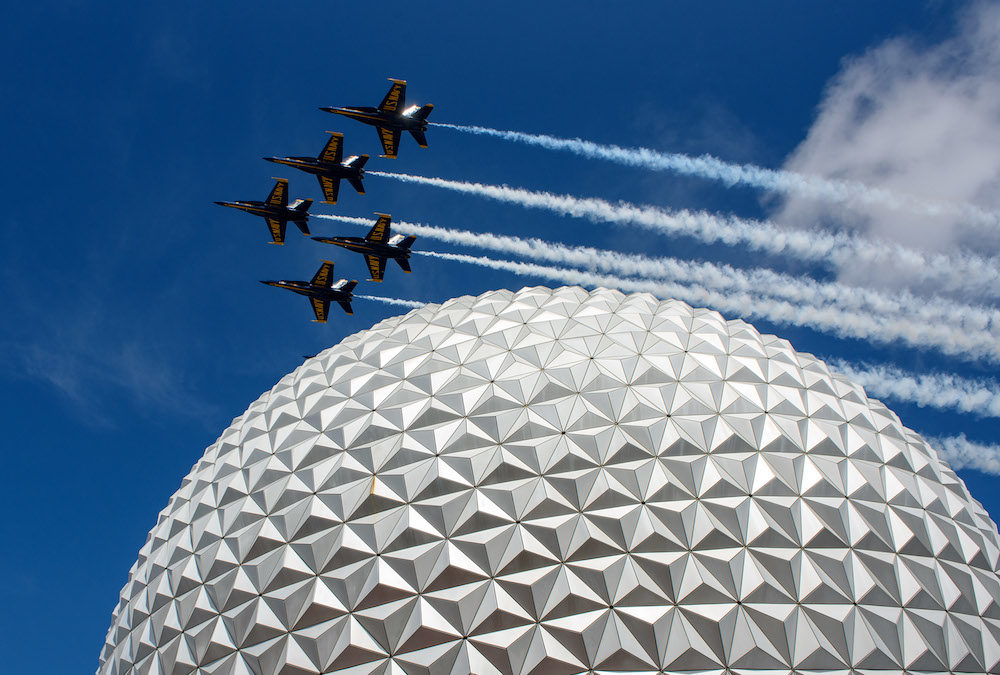 Take a look below at the previously-recorded footage of flyovers by the U.S. Navy Blue Angels, taken over Magic Kingdom and EPCOT…
Disney also shared that their longstanding tradition of flag retreat ceremonies in the Magic Kingdom and also the Disneyland Park in Disneyland Resort remains honored throughout the park closures, as the flags on each park's Main Street, U.S.A. are still being properly raised and lowered each day. When the parks are open, the ceremonies are significant in showing support and esteem for the Armed Forces, and encourage participation from service members and veterans alongside the cast members.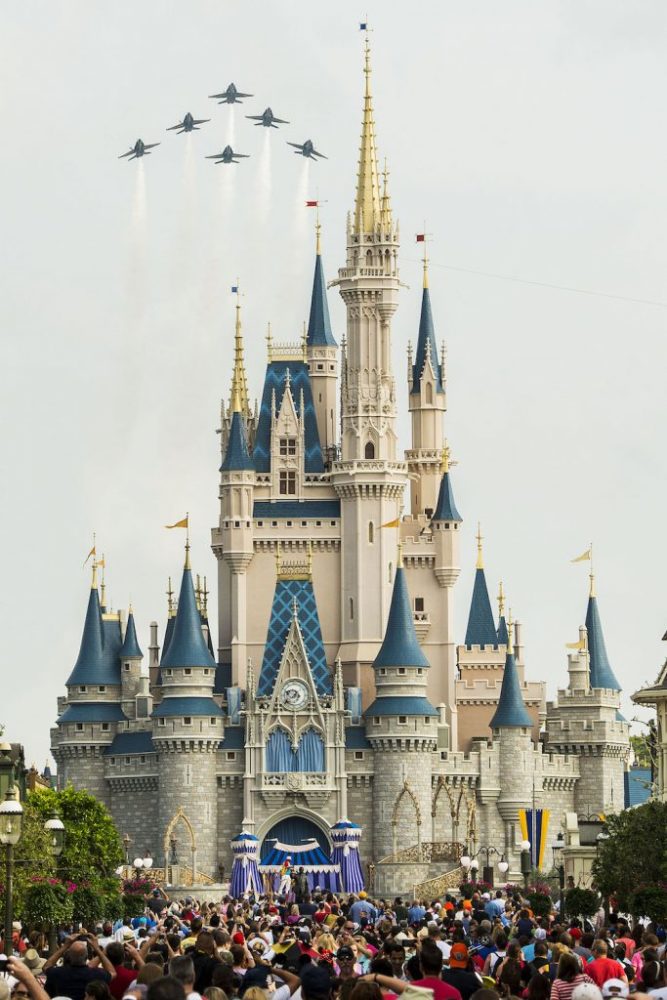 Disney also shared this video from 2017, in which Vietnam veteran Master Sergeant Steven Warner was honored during his 2017 vacation to Walt Disney World. Have a watch of the moving, magical moment below…
Yesterday, the U.S. Air Force Thunderbirds flew across Southern California, and was recorded from the Disneyland Resort by the resort president Rebecca Campbell. Despite the extended park closures, it is uplifting to see Disney maintain their commitment to honoring the U.S. military on this notable day.