Ahead of its grand reopening on May 11, Shanghai Disneyland has released a tutorial video of sorts featuring instructions on how to access the park once it reopens, and how to go about the process of entering the park and getting your temperature and bag checks, plus how attraction vehicle loading will work and how dining in restaurants will function. Given that many if not all of these components may be implemented in the U.S. parks upon reopening, it's important to begin familiarizing ourselves with this process as we near our own phased reopenings. You can watch the video below, and check out our step-by-step screenshots below that: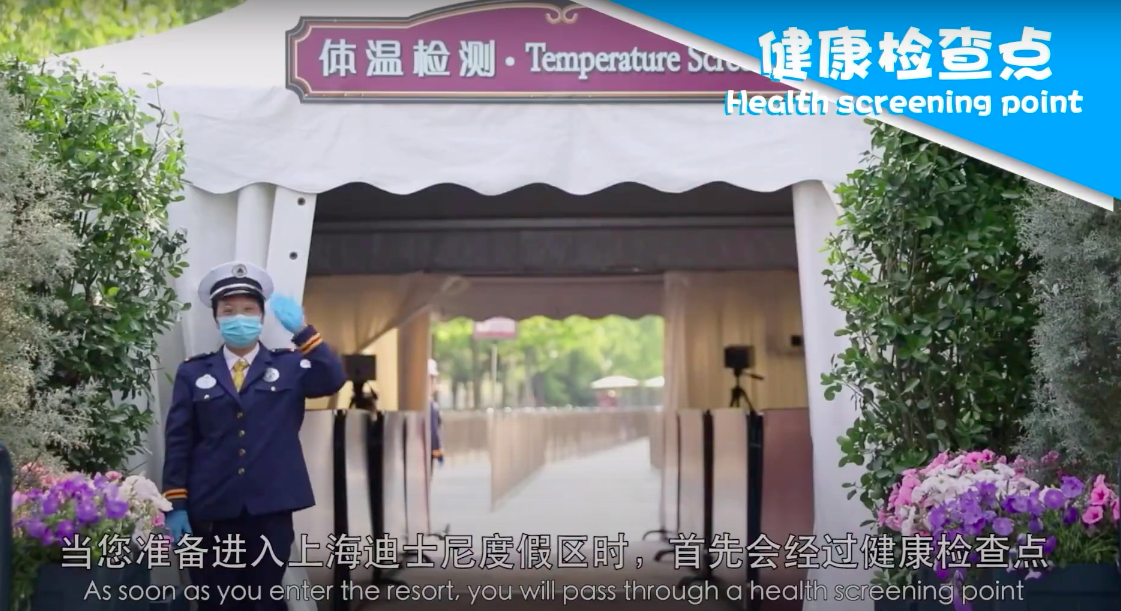 After you've secured a reservation, as soon as you enter the resort, you will pass through a health screening point.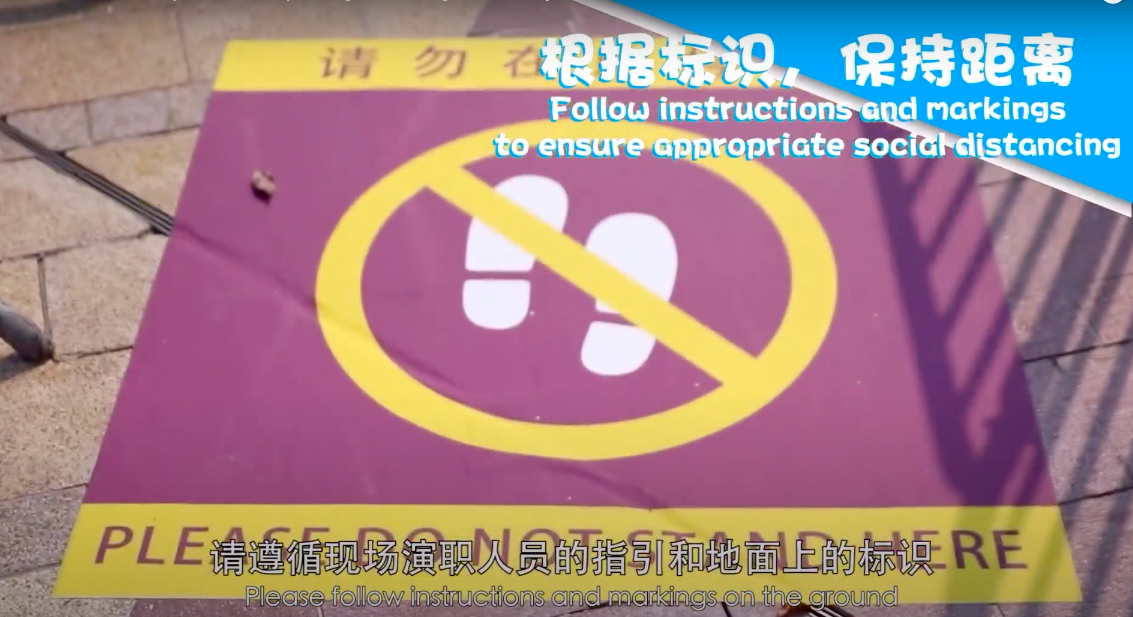 Follow any markings on the ground to determine appropriate social distancing between other parties.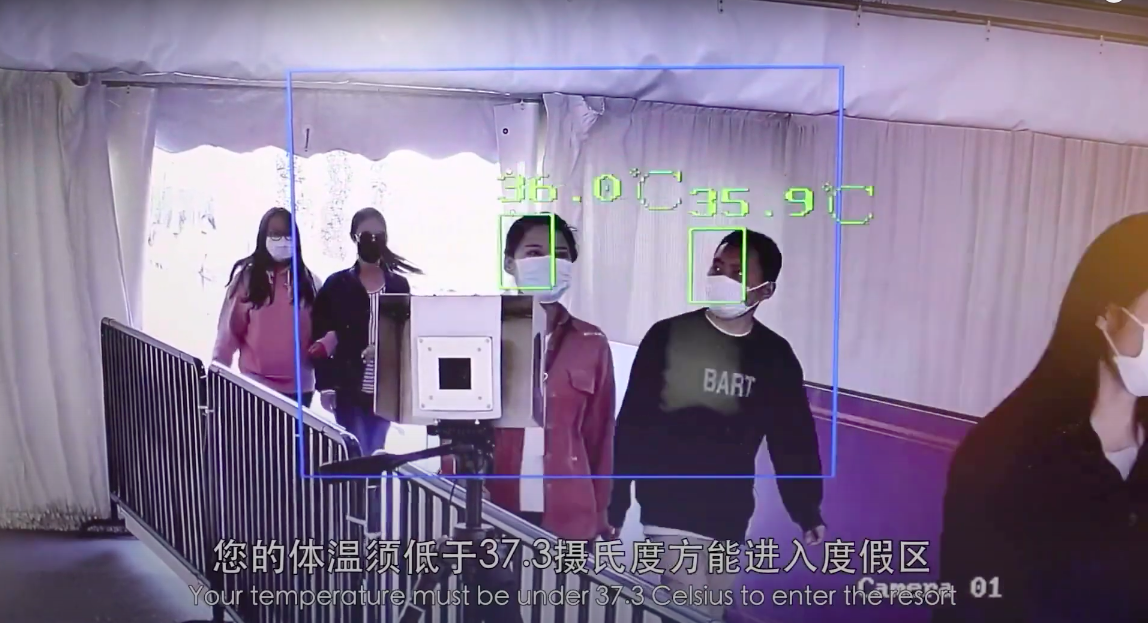 Temperature screenings in Shanghai seem pretty seamless, with a scanner displaying each guest's temperature as they walk through.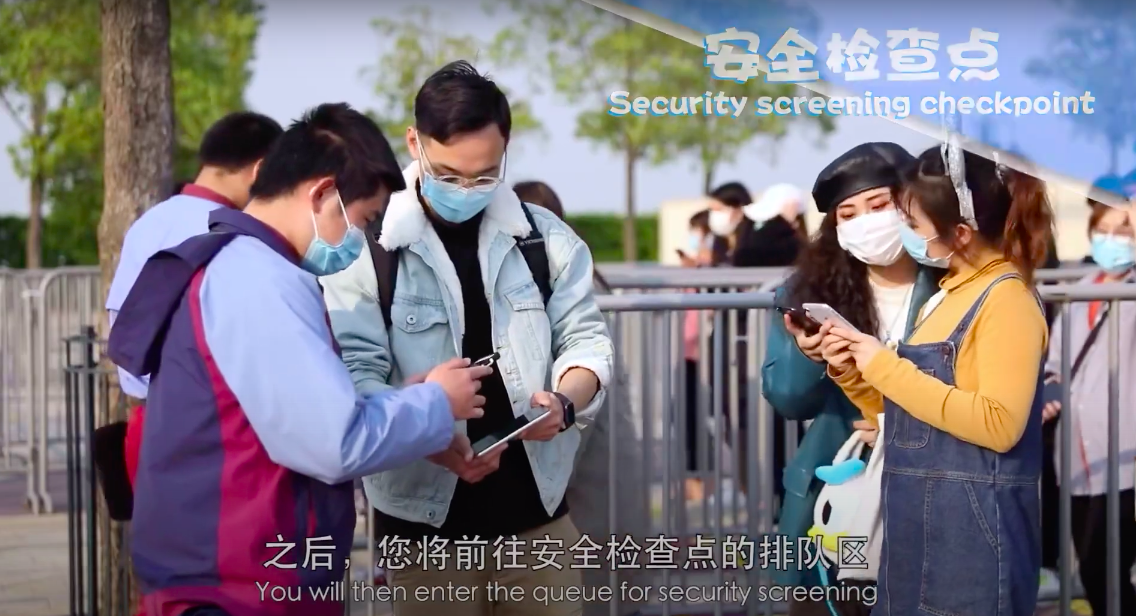 Upon checking in with a Cast Member, you are then sent to bag check.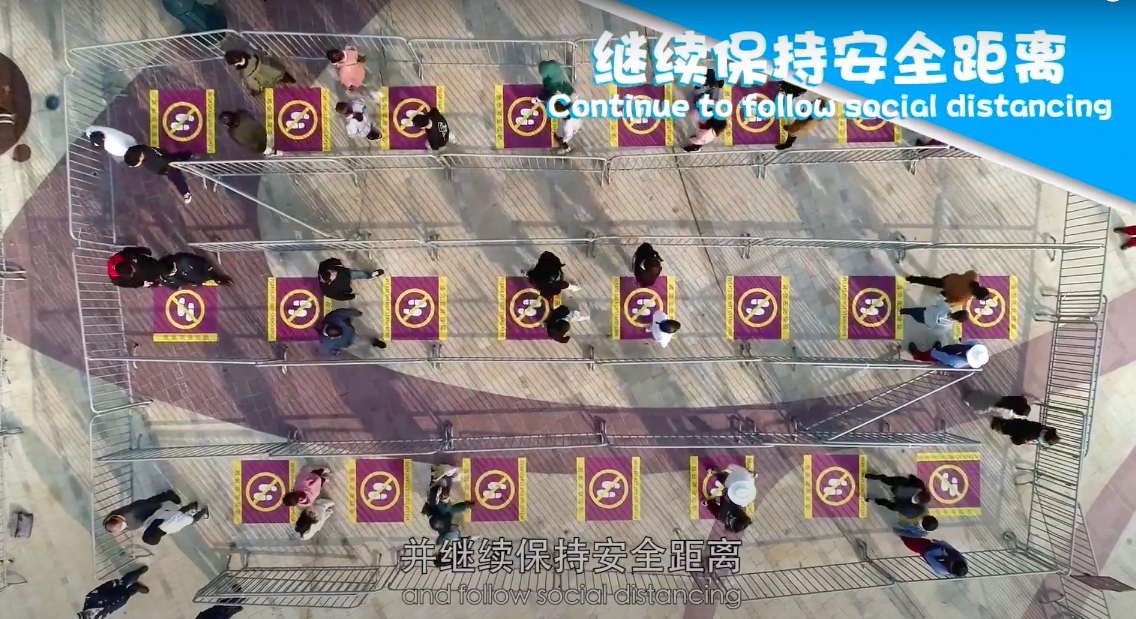 Again, maintain social distancing at all times.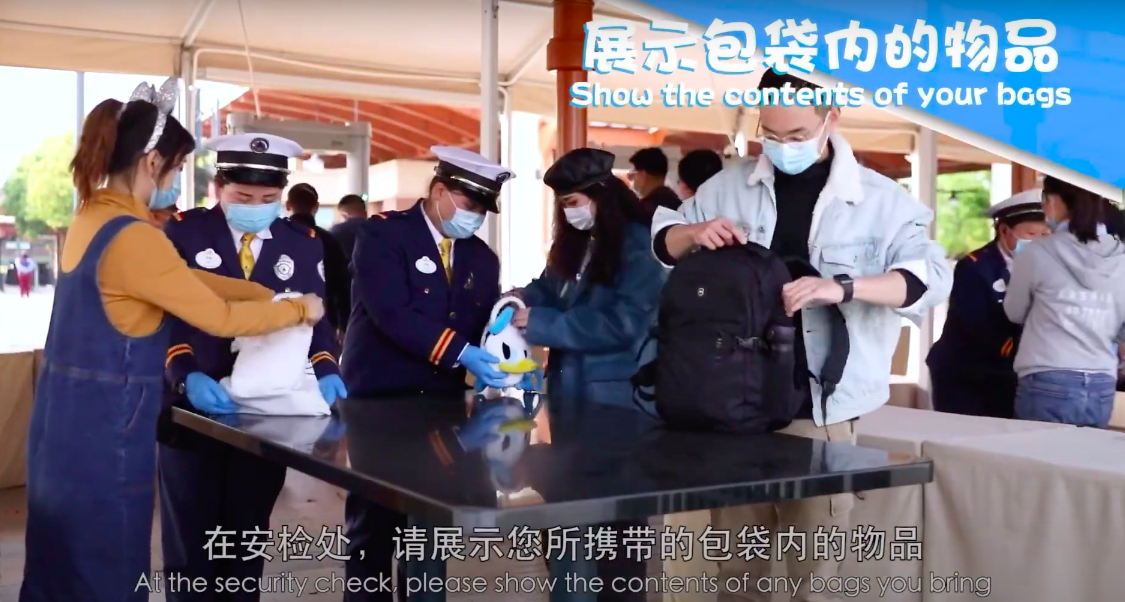 Bag checks will continue (at least at Shanghai Disneyland) throughout the phased reopening. As always, please have your bag open and ready to show the contents as you near the Security cast member.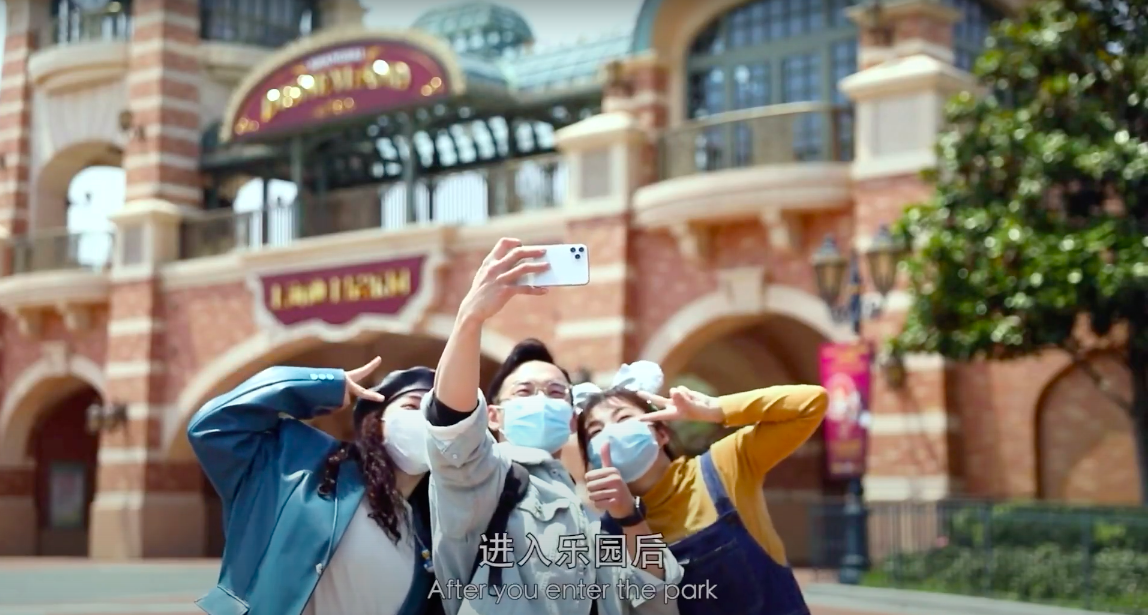 Once inside, attractions, dining, and entertainment will be available, albeit at limited capacities.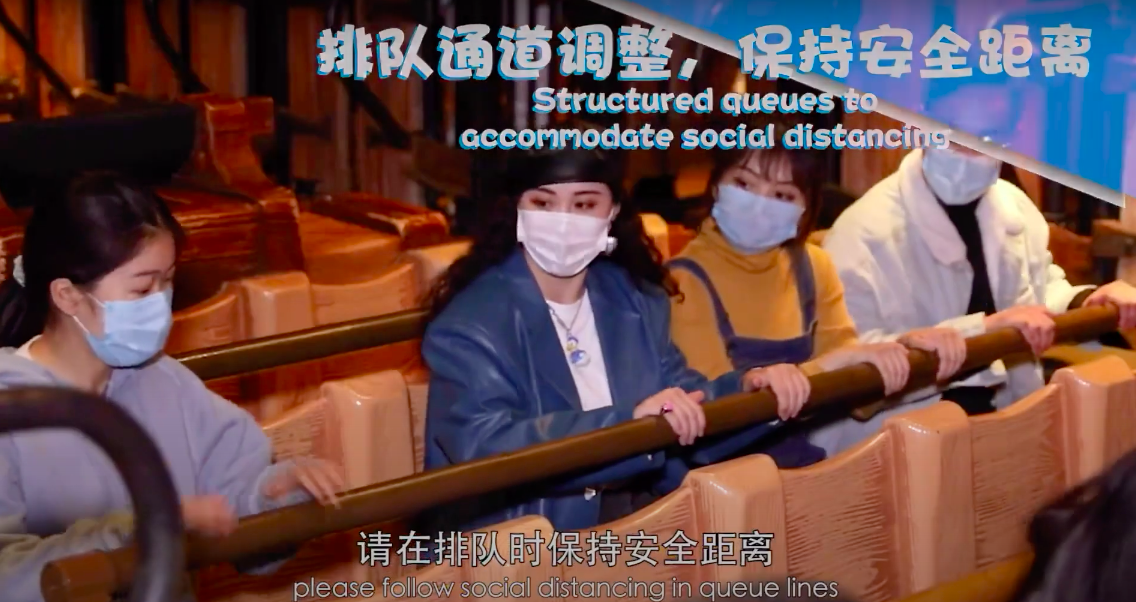 Social distancing will be marked through signage along queues, and large ride vehicles will have empty seats and rows in between parties to ensure a safe distance.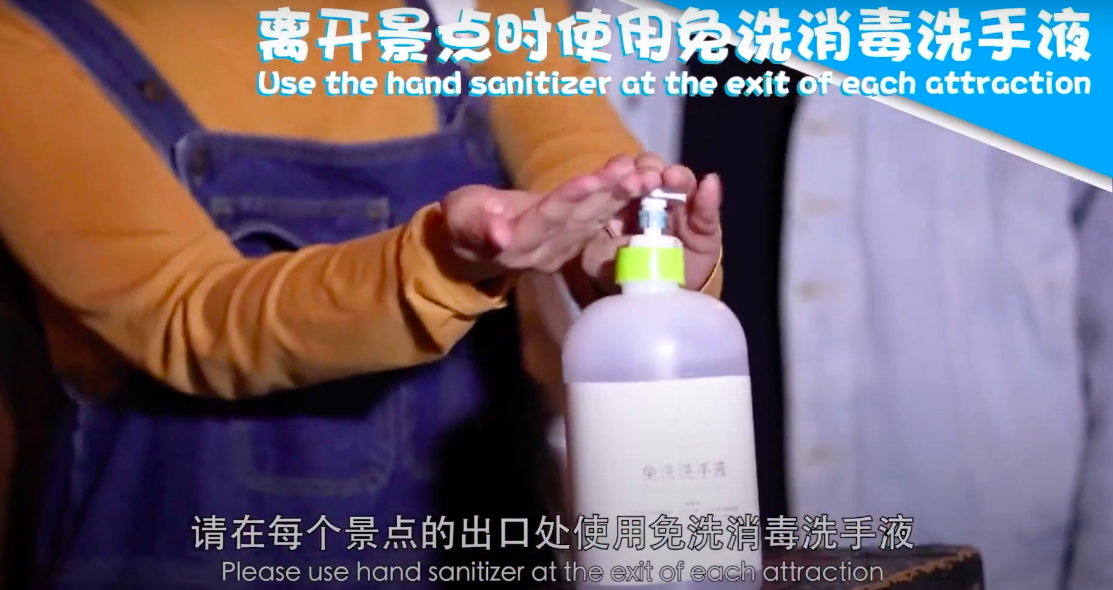 Hand sanitizer will be available at the exit of each attraction.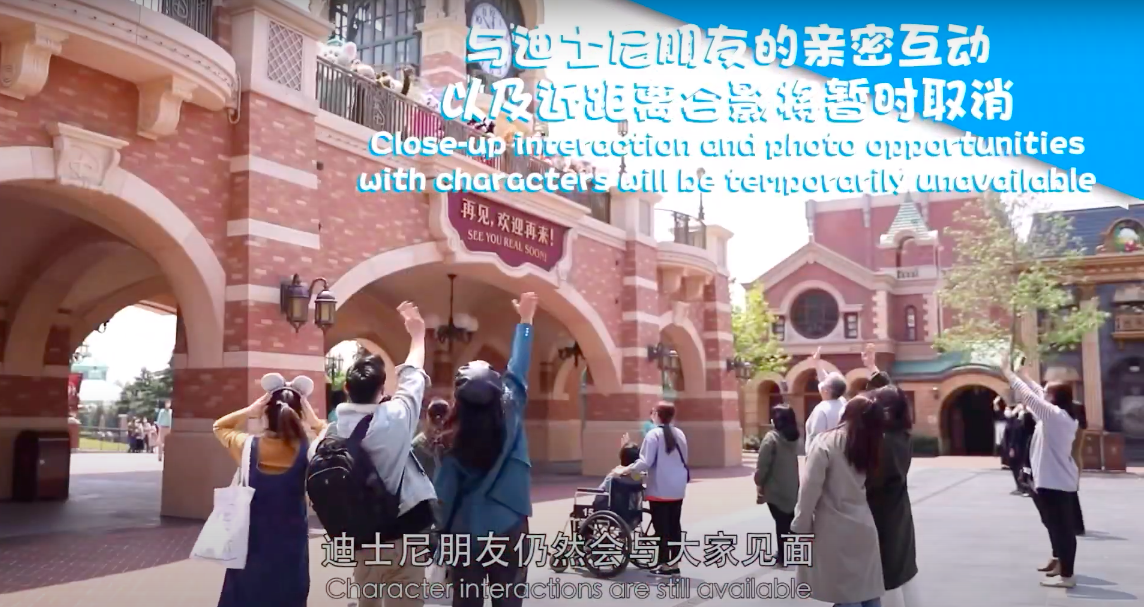 Character meet and greets will be reduced to "interactions" for now, where characters will pose at a safe distance from guests.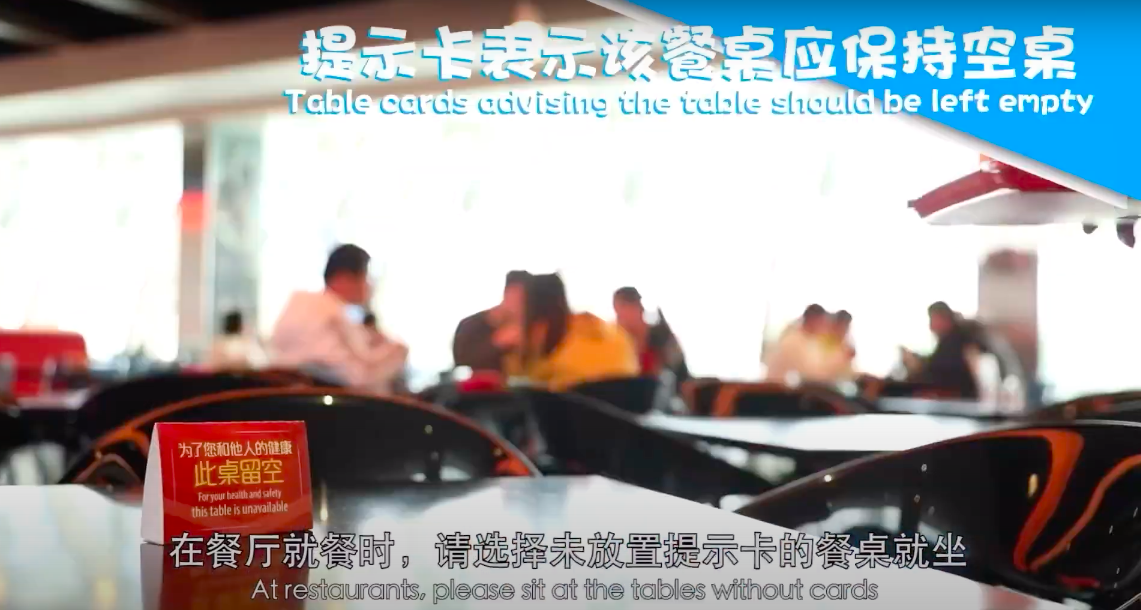 In restaurants, tables will be marked with cards in order to ensure that some tables remain empty. Tables with cards are considered unavailable.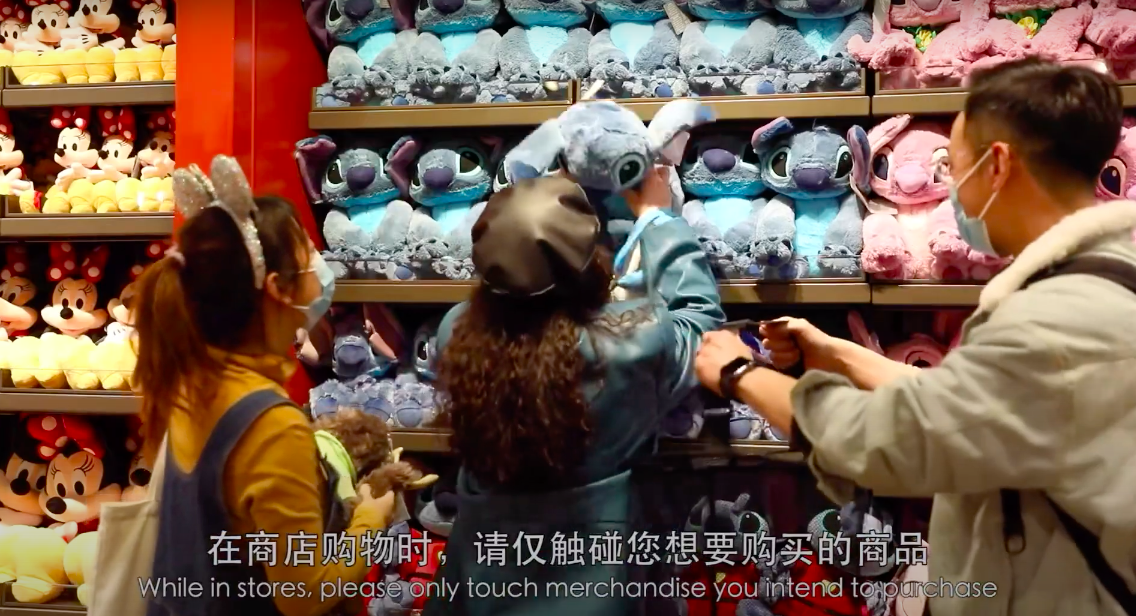 In stores, guests are encouraged to only touch merchandise that they intend to purchase to avoid unneccessary contact.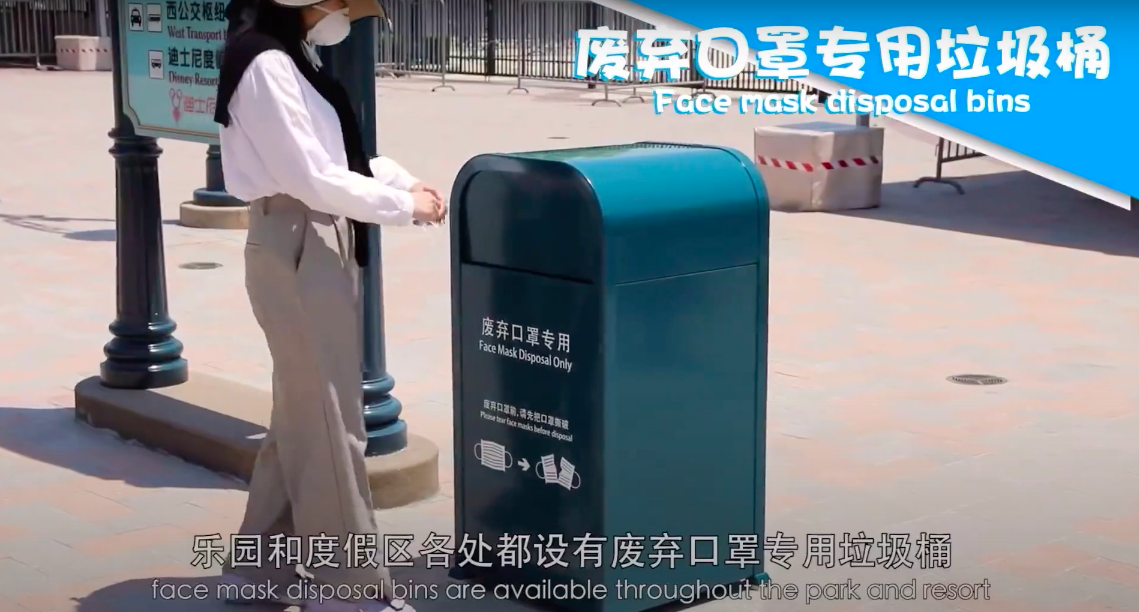 Upon exiting the park, disposable bins for face masks will be available if you choose to discard or swap out your face mask for a fresh one.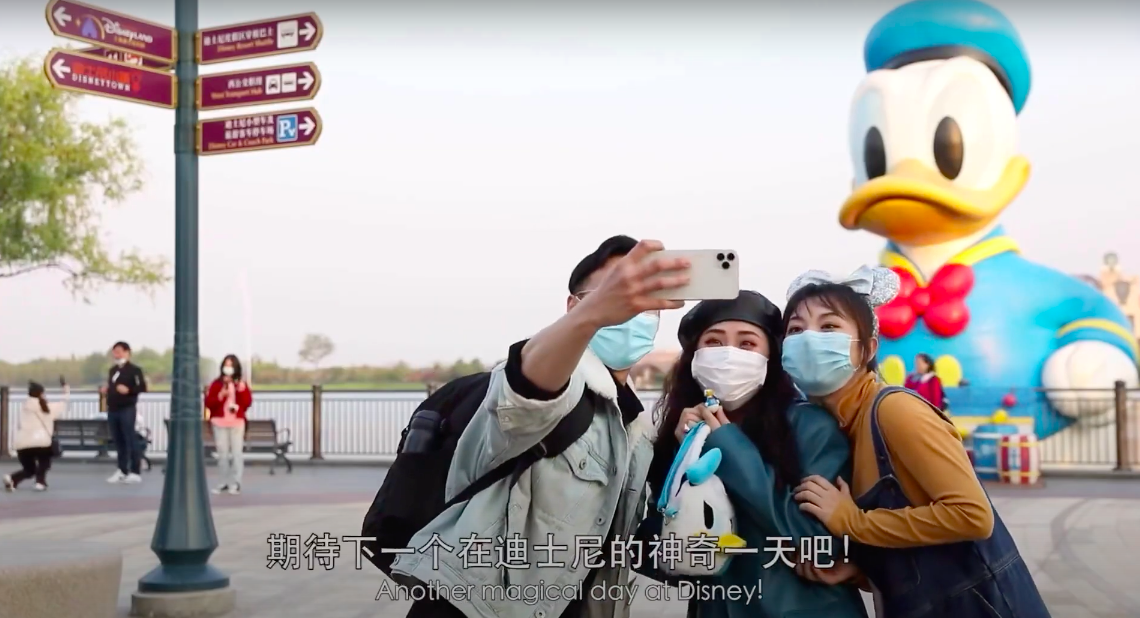 With these steps, you too can enjoy a day back in a Disney Park! What do you think of all the guidelines? Will you be braving the socially distanced lines to get your Disney fix, or is it too much to handle for a vacation or leisure trip? Let us know in the comments.