For fans of "The Imagineering Story" documentary on Disney+, a new video featuring a short interview with director Leslie Iwerks highlights the greatest influences in her life, including her grandfather Ub Iwerks, co-creator of Mickey Mouse, and father Don Iwerks, the engineer in the machine shop at the Walt Disney Studio, plus some of the Imagineers featured in the documentary. You can watch the full short in the video below:
One of my favorite parts of the short were these sweet little animated scenes of some of the Imagineers we got to hear from in The Imagineering Story, like Bob Gurr, Kim Irvine, and Daniel Jue: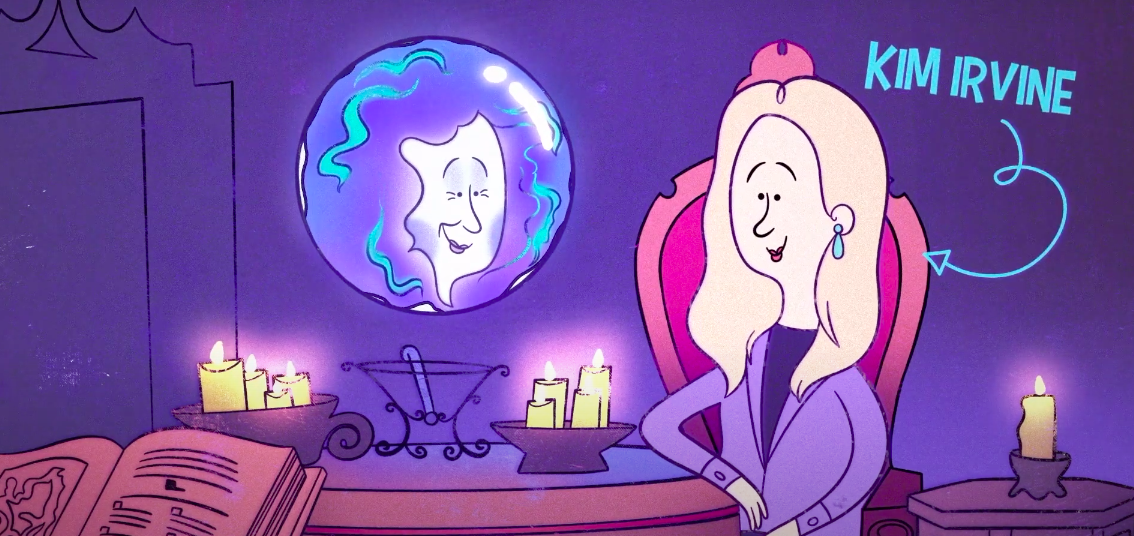 Imagineer Kim Irvine poses in the seance room of The Haunted Mansion looking at the image of her mother, Leota Toombs inside the floating crystal ball. Leota was used as the reference model for the attraction prop, hence the name Madame Leota.
Disney Legend and Imagineer Bob Gurr shoots some hoops inside the Matterhorn's famed "secret" basketball court at Disneyland. According to Gurr, the court has long been a place for Disneyland Cast Members working on the ride to unwind on their breaks. Behind him, the yeti menacingly offers him a Mickey-embroidered towel.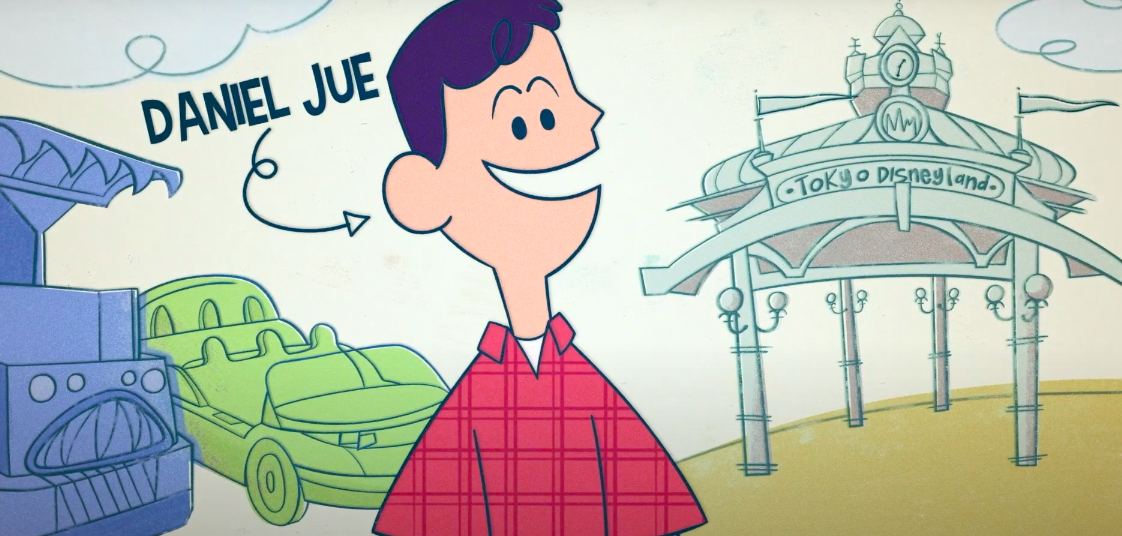 Daniel Jue fought back tears as he told the story of the March 11, 2011 earthquake that rocked Japan––and just how much it meant for the park to reopen in order for guests to heal.
If you're looking for something informative, yet infinitely entertaining to watch in these last few days of quarantine, we highly recommend you watch (or re-watch) "The Imagineering Story" on Disney+. You can read full reviews of some of our favorite episodes below: