With tens of thousands of Walt Disney World Cast Members affected by the COVID-19 closures, one Cast Member has stepped up to assist other "CMs" in need with The Cast Member Pantry, a donation-based pantry where employees can book a 15-minute window to stop by and "shop" free of charge. Cast Members can email Cast Member Pantry or contact them via their Facebook page to book a 15-minute shopping window. These shopping windows are also set up to maintain social distancing during the pandemic. Most of the donations come from other Cast Members and members of the Disney community, and include canned, shelf-stable, and frozen goods, plus other necessary basic items.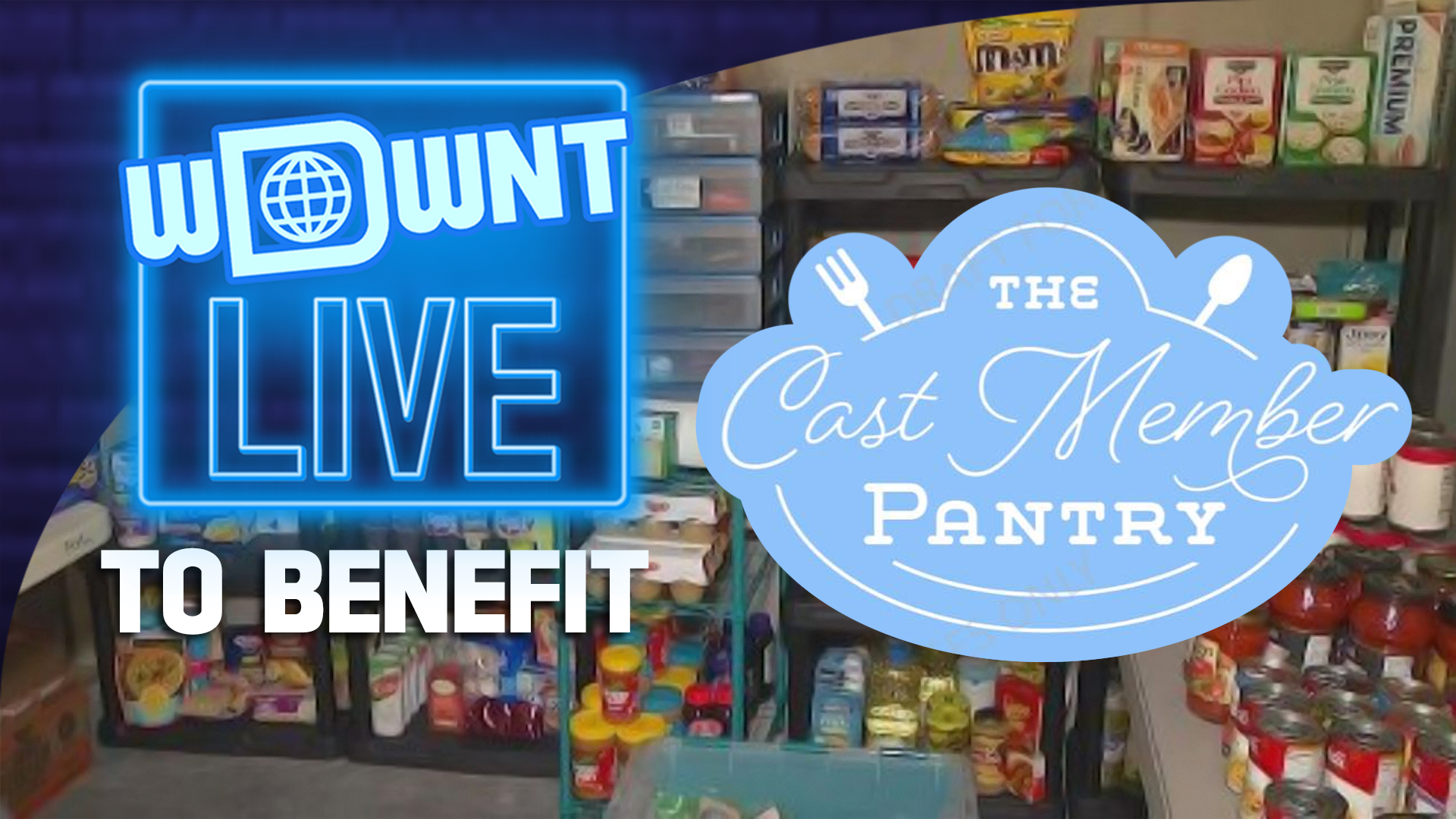 Our good friend Pete Carney headed out to interview Emily from Cast Member Pantry and show us a glimpse inside:
With that being said, we here at WDWNT are asking for your aid in helping us raise funds for this incredible cause. Even though some of Orlando's theme parks are on the verge of reopening, not everyone will be going back to work right away, so there is still a need to help these folks out. We invite you to watch-along and donate during a special live fundraiser for The Cast Member Pantry on Saturday May 23rd starting at 9PM eastern.
Here's a schedule of events provided by all of the existing WDWNT programs for the entire broadcast (all times EST):
Saturday, May 23rd
9:00PM – Show Begins
9:10PM – Club 33 Report with Jameson St. John
9:20PM – ParksCenter
9:40PM – WDWNT Play
10PM – The Wolfe Den
10:15PM – Deep in the Plus
10:30PM – Locked in with Eric Morton
10:45PM – Colleen's Craft Corner
11:00PM – WDWNT Ride Rehab
11:10PM – Universal Orlando News Today
11:20PM – Cosmic Reid Live
11:30PM – WDWNT: The Map Game
11:50PM – Live Auction of Disney Parks Items from Around the World
The audio and video versions of this entire broadcast will be streamed live at WDWNTunes.com and on YouTube.
We hope you will join is for this fun show starting May 23rd at 9PM eastern and will donate what you can to The Cast Member Pantry. More information on how to donate will be shared closer to the show.