Disney Parks has just announced a retheming of Splash Mountain to "Princess and the Frog."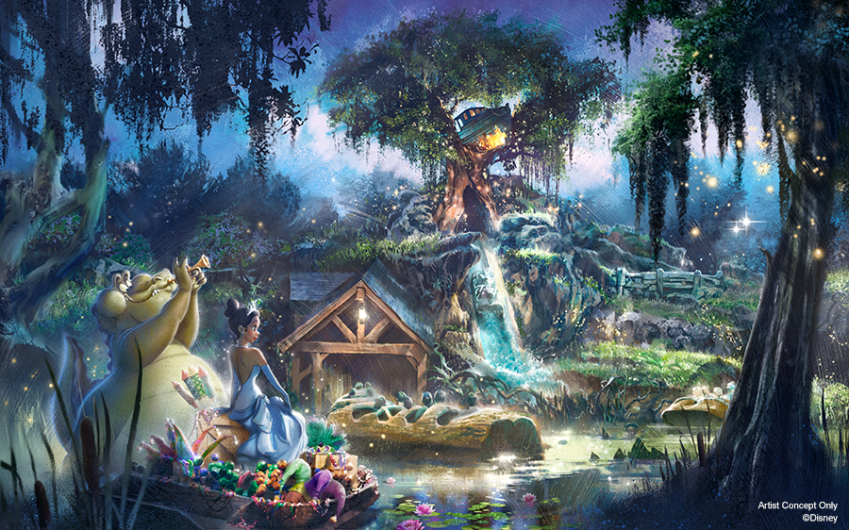 From the OC Register:
Disney will update the Splash Mountain rides in the United States with a new "Princess and the Frog" theme following an online debate about the undertones inherent in the current backstory based on the controversial 1940s Disney movie "Song of the South."

The Splash Mountain log flume rides at Disneyland in Anaheim and the Magic Kingdom at Walt Disney World in Florida will be transformed with a new theme based on the 2009 "Princess and the Frog" animated movie, according to Disney.

"The retheming of Splash Mountain is of particular importance today," according to a statement posted to the Disney Parks Blog. "The new concept is inclusive — one that all of our guests can connect with and be inspired by, and it speaks to the diversity of the millions of people who visit our parks each year."

A date has not been set for the debut of the Splash Mountain ride makeovers. The Splash Mountain rides on both coasts will return with their existing back stories when Disneyland and the Magic Kingdom eventually reopen following extended coronavirus closures.