Could the Sinclair family be heading to Disney+ this fall? A reference on a recent ABC broadcast seems to suggest so.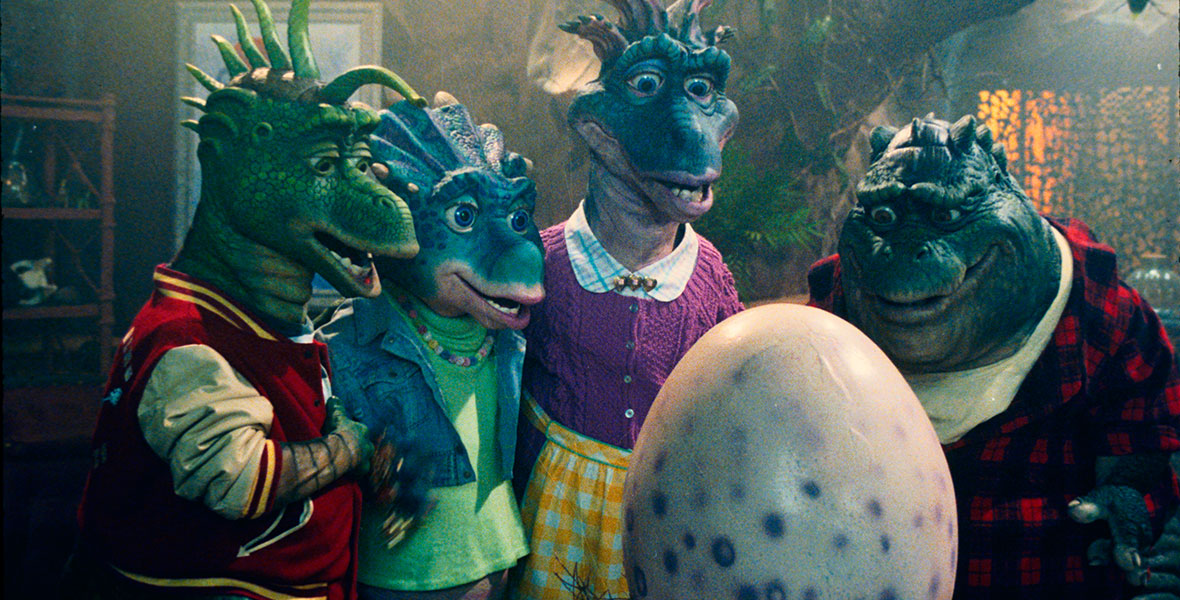 According to What's on Disney Plus, the 90's series "Dinosaurs" may be heading to the streaming service.
During the series premiere of the game show "Don't," the unseen narrator, played by executive producer Ryan Reynolds, made a reference to a prop used on the show promoting the show coming to Disney+ this Fall. The joke was edited out when the episode was released on ABC's website, though we don't know if this was due to leaking information or to avoid any confusion.
Originally running from 1991-94, the series, produced by Disney, Michael Jacobs Productions, and The Jim Henson Company, followed the Sinclairs as they navigated life, work and family matters in prehistoric times.
Keep reading WDWNT for coverage of everything coming to Disney+!