We're back and venturing once more into the deep!
Each week on Deep in the Plus, we pull a different movie or TV show from the Disney plus vault and tell you the history, the details, give our review and tell you if it's worth your time.
This week, we have a classic for you, the very first Disney movie to star Haley Mills – it's Pollyanna!
A young orphan Pollyanna, played by Hayley Mills, believes life's most difficult problems can always be surmounted by a positive attitude. But when she moves in with her very proper Aunt Polly, played by Jane Wyman, Pollyanna is introduced to a range of disheartened people who challenge her upbeat outlook.
Not to be discouraged, she sets to work spreading hope and good cheer. However, when the entire community begins a campaign in opposition to her aunt, Pollyanna's goodwill is strained.
So travel back to a simpler time as we experience an American classic and we take you deep in the plus.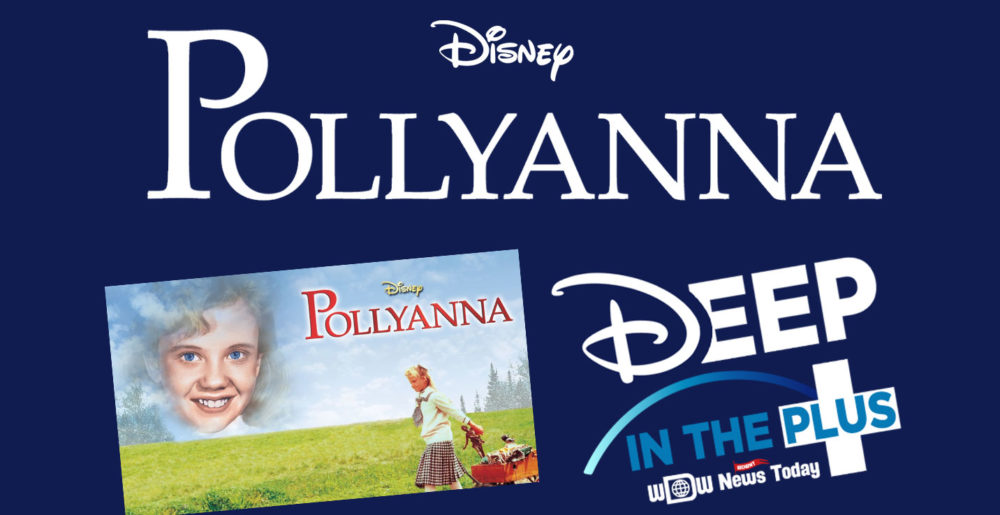 While this was the first Disney movie for Haley Mills, she went on to star in some unforgettable films for the company such as The Parent Trap, In Search of the Castaways, Summer Magic and That Darn Cat!
In the 1980s, she also came back to reprise her role as the twins, Susan and Sharon, in Parent Trap II and again in Parent Trap III!  I can only hope we get a chance to see these on Disney+ someday.
Click to the video below to see our full review of Pollyanna. You'll also see our bonus recommendations for the best hidden gems on Disney+ in our "Picks of the Week."
If you're looking for more reviews from us on Deep in the Plus, make sure to go check out our previous episodes reviewing the back catalog of Disney content on the Disney+ streaming network:
Get notified of new Deep in the Plus episodes each week by subscribing to our YouTube channel. You can also follow us on Instagram, Twitter, and Facebook to share your thoughts on each week's picks.
Podcast: Play in new window | Download (Duration: 19:23 — 18.0MB)
Subscribe: Apple Podcasts | Android | Google Podcasts | RSS