Once again, we're going Deep in the Plus!
This week, we're excited to bring you the 1977 musical, "Pete's Dragon"!
Elliott, a magical dragon, causes chaos in a small New England fishing village when he tries to help a young orphan, Pete, escape from his evil foster parents. Pete finds a new home with a kind lighthouse keeper named Nora, played by Helen Reedy. Nora and her father Lampie, played by Mickey Rooney, take in Pete with open arms while helping Elliott avoid the clutches of the greedy Dr. Terminus who wants to exploit him.
It's pure Disney magic! So, climb aboard this magical dragon and ride with us as we go Deep in the Plus!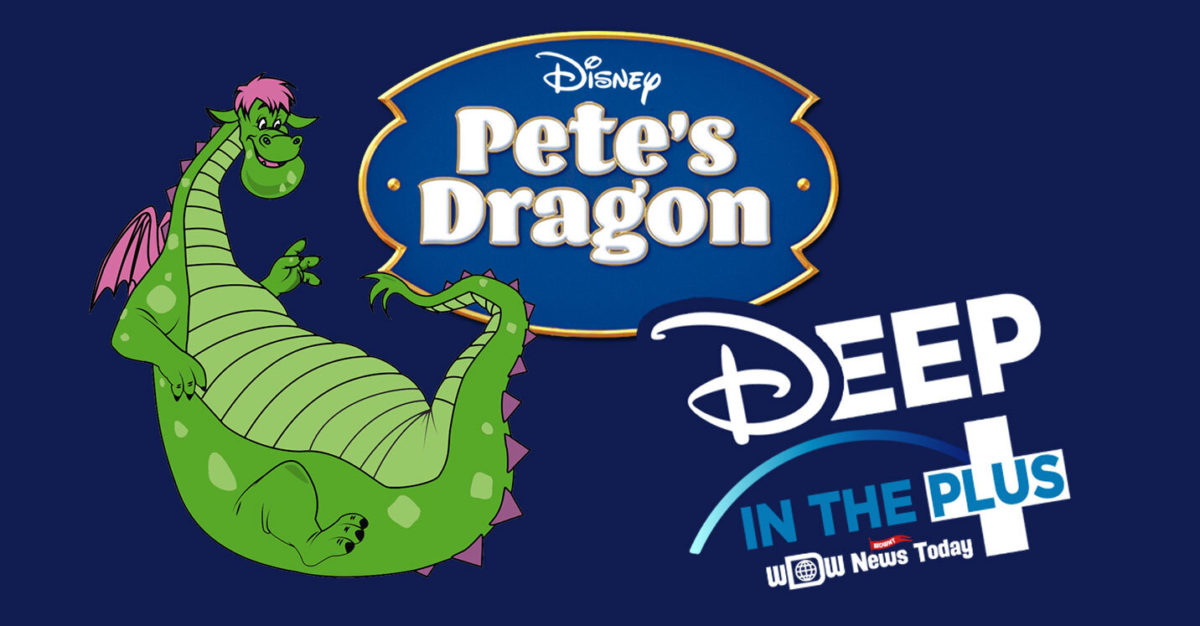 Whether you love the classic songs like "Candle on the Water" or you grew up watching the Elliott float in the Main Street Electrical parade, most people who have watched this movie have been captivated by its charm.
If you haven't seen it, find out what you've been missing in this episode of Deep in the Plus!
Click to the video below to see our full review of Pete's Dragon. You'll also see our bonus recommendations for the best hidden gems on Disney+ in our "Picks of the Week."
If you're looking for more reviews from us on Deep in the Plus, make sure to go check out our previous episodes reviewing the back catalog of Disney content on the Disney+ streaming network:
Get notified of new Deep in the Plus episodes each week by subscribing to our YouTube channel. You can also follow us on Instagram, Twitter, and Facebook to share your thoughts on each week's picks.
Podcast: Play in new window | Download (Duration: 19:23 — 18.0MB)
Subscribe: Apple Podcasts | Android | Google Podcasts | RSS