Given the imminent reopening of Disneyland Resort, Disney has announced that all new ticket sales, as well as sales and renewals of Annual Passports, will be temporarily paused for the time being.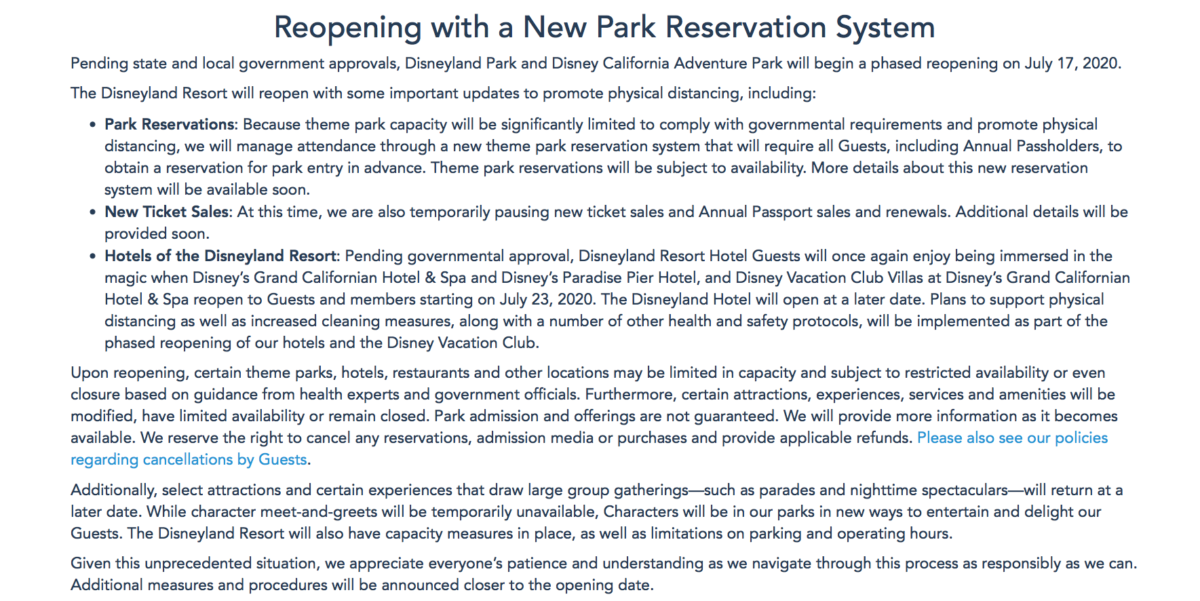 As stated in the new "Know Before You Go" experience updates page on Disneyland's website:
New Ticket Sales
At this time, we are also temporarily pausing new ticket sales and Annual Passport sales and renewals. Additional details will be provided soon.
The resort is faced with the process of implementing an all-new theme park reservation system, and may be pausing ticket sales to avoid further issues with the new system and limit capacity.
For current Annual Passport holders whose expiration date lapsed over the course of the COVID-19 closure, there is the option to extend your pass, or receive a partial refund. If you choose to extend, the new expiration date will be reflected on your Passport account prior to the reopening of the theme parks.
Ticket and Annual Passport sales are expected resume on or shortly after the reopening.