This week aerial flyovers will begin happening at Disneyland Resort starting Monday, June 29th. During these flyovers, a helicopter will fly over the Disneyland Resort, collecting footage during the hours of 10 am and 4 pm. This update comes from Twitter user @MagicAndWalnut.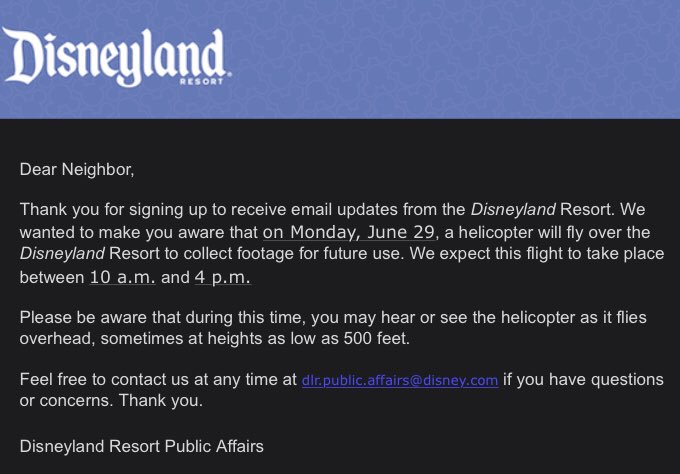 Disneyland Resort could be using this footage for 3D park mapping, but that hasn't been confirmed yet.
Disneyland Resort also isn't the first to have their parks mapped, as Walt Disney World Resort recently went through this process as well.