If you're looking for a place to stay for the reopening of Disneyland Resort, be aware that not all of the resort hotels will be available for guests. As part of the reopening announcement, it was revealed that Disney's Grand Californian Hotel & Spa and Disney's Paradise Pier to will be reopening on July 23, nearly a week after the proposed theme park reopening on July 17. The Disneyland Hotel, however, is slated to remain closed.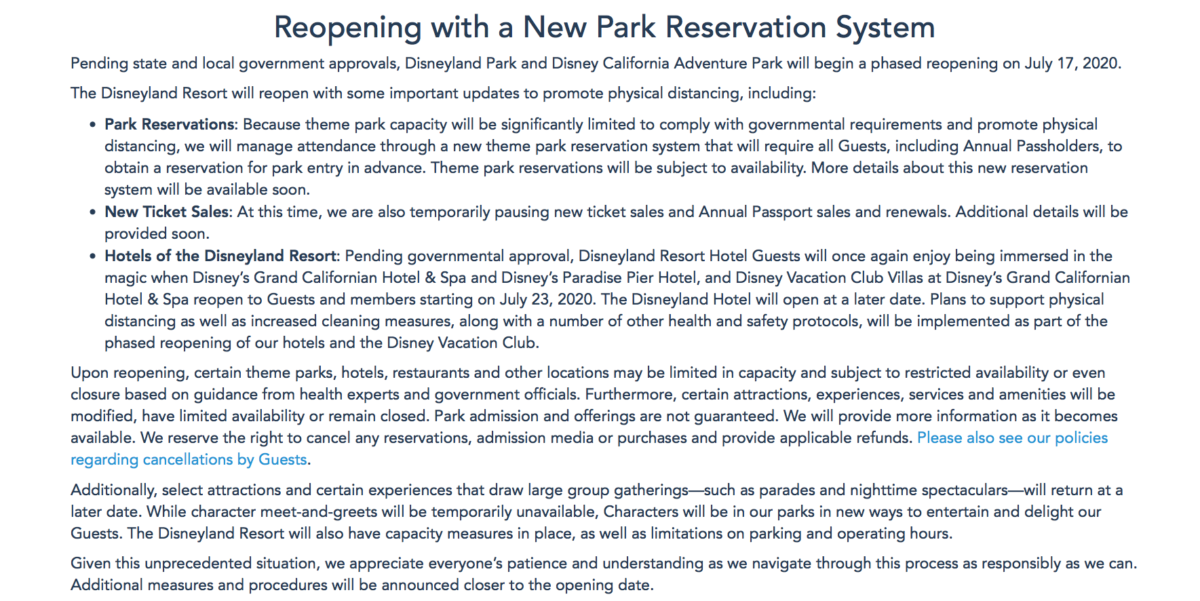 As stated in the new "Know Before You Go" experience updates page on Disneyland's website:
Hotels of the Disneyland Resort
Pending governmental approval, Disneyland Resort Hotel Guests will once again enjoy being immersed in the magic when Disney's Grand Californian Hotel & Spa and Disney's Paradise Pier Hotel, and Disney Vacation Club Villas at Disney's Grand Californian Hotel & Spa reopen to Guests and members starting on July 23, 2020. The Disneyland Hotel will open at a later date. Plans to support physical distancing as well as increased cleaning measures, along with a number of other health and safety protocols, will be implemented as part of the phased reopening of our hotels and the Disney Vacation Club.
It's unknown why Disneyland Resort has opted to keep the Disneyland Hotel closed throughout the initial reopening, but it seems they may be limited in how many hotels they can staff and manage, given the new health and safety mandates.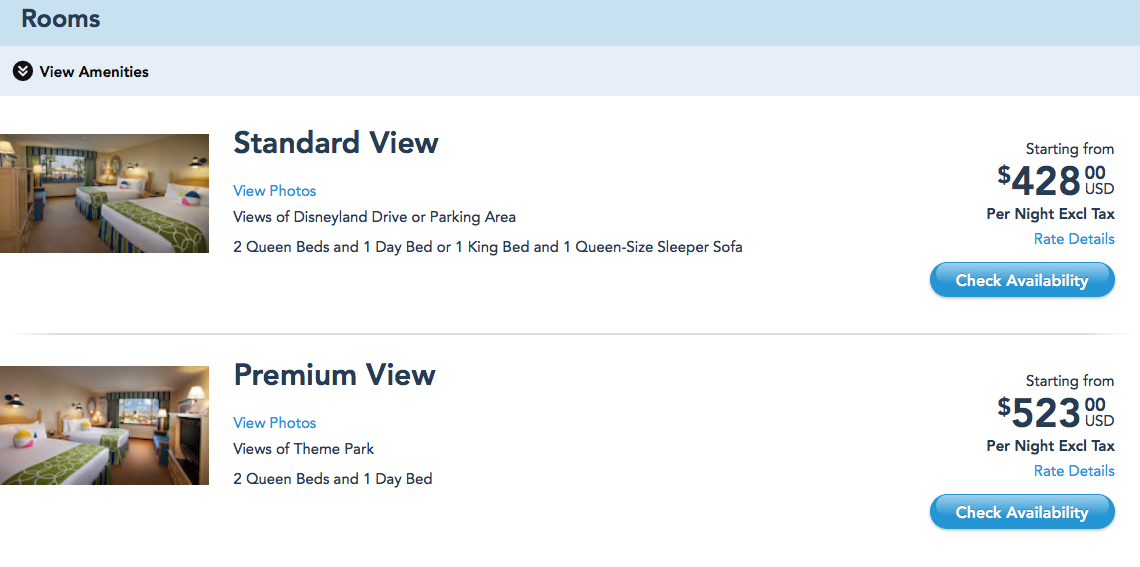 Disney Vacation Club properties at Walt Disney World will be among the first Disney Resort hotels to reopen on June 22, and Disney's Grand Californian Hotel, as a DVC resort, appears to be the popular choice for a planned reopening at Disneyland. Disney's Paradise Pier Hotel will be available as an alternative for guests seeking lower-priced accommodations on-property… however we do use "lower-priced" subjectively, as the lowest price for a Standard View room the night of July 23 is $428.
It is unknown whether guests staying at Disneyland's on-site hotels will have any sort of perks or priority when it comes to the new theme park reservation system that will be in place upon the reopening, but we'll continue to update you as further details are announced.