The firefighter that posed for a famed portrait with Mickey Mouse is on a ventilator as he battles COVID-19.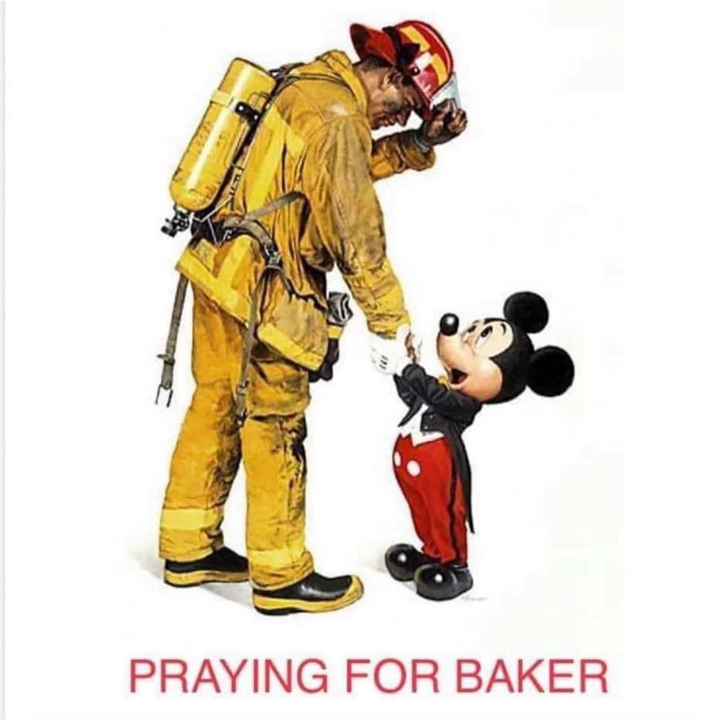 KABC reports that Captain Dave Baker is among seven Anaheim Fire & Rescue firefighters that have been diagnosed with the virus, with five under quarantine.
The Detroit Fire Department added that Baker posed for the Disney artwork to honor firefighters as a rookie in 1993, claiming it's the only art to feature Mickey looking up at a human. The image has been used in various merchandise items over the years, according to Firehouse.
Anaheim city spokesperson Mike Lyster said in a statement that four of the firefighters have recovered from the virus, with one in isolation at home and two in the ICU, adding that they "believe that the first original case was related to exposure on a call serving our community."
Our thoughts with Baker's family and that of the entire Anaheim Fire & Rescue team.