Disney Springs began its phased reopening of stores and restaurants back on May 20th, yet some of our favorite stores are only just reopening today. One of the stores we were looking forward to exploring once more is the MARVEL Super Hero Headquarters, located on the West Side of Disney Springs. Let's take a look at what is new since the store has been closed…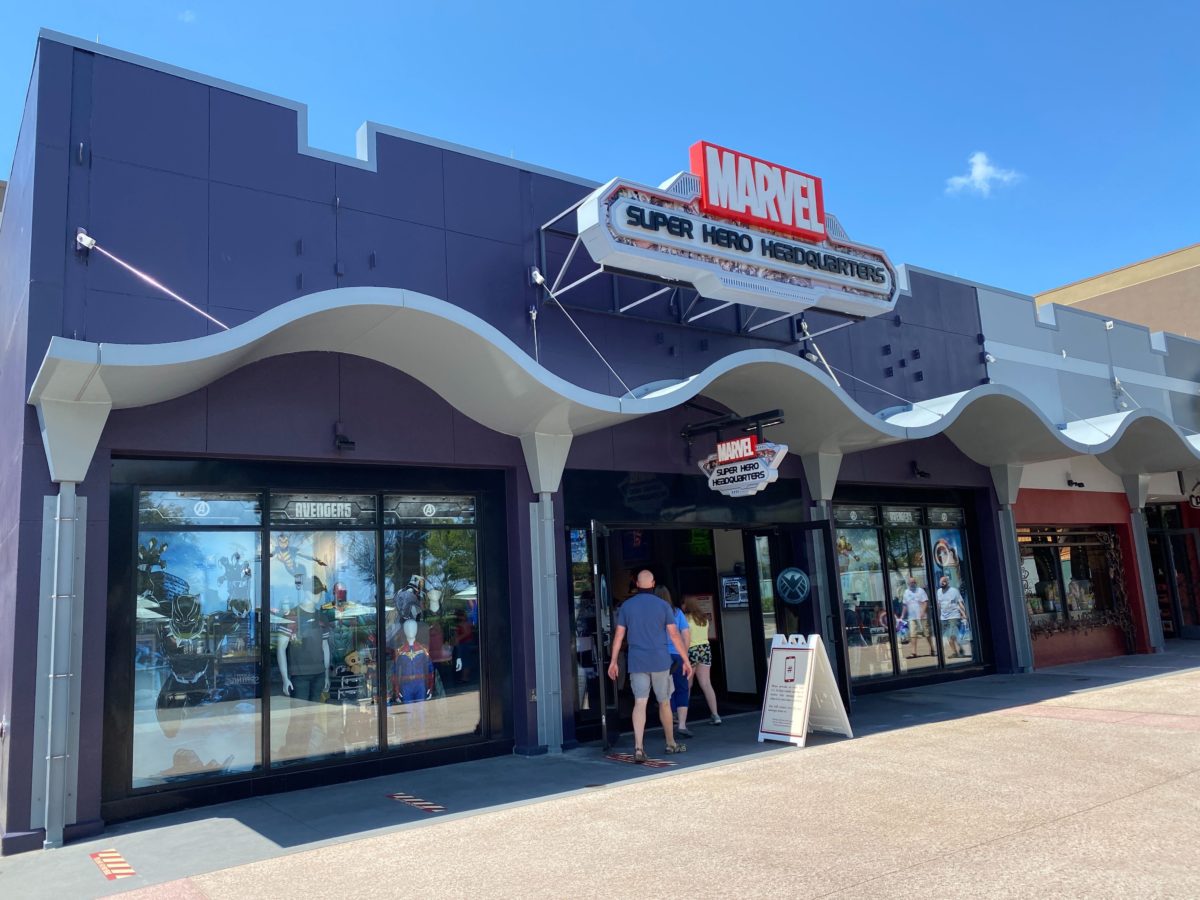 Even before we enter the store, we can see that clear social distancing measures have been set up for safety. The doors to the store are operating on a one-way system, and there are bold floor markers leading up to the entrance to encourage guests to line up at a safe distance while waiting to go into the store.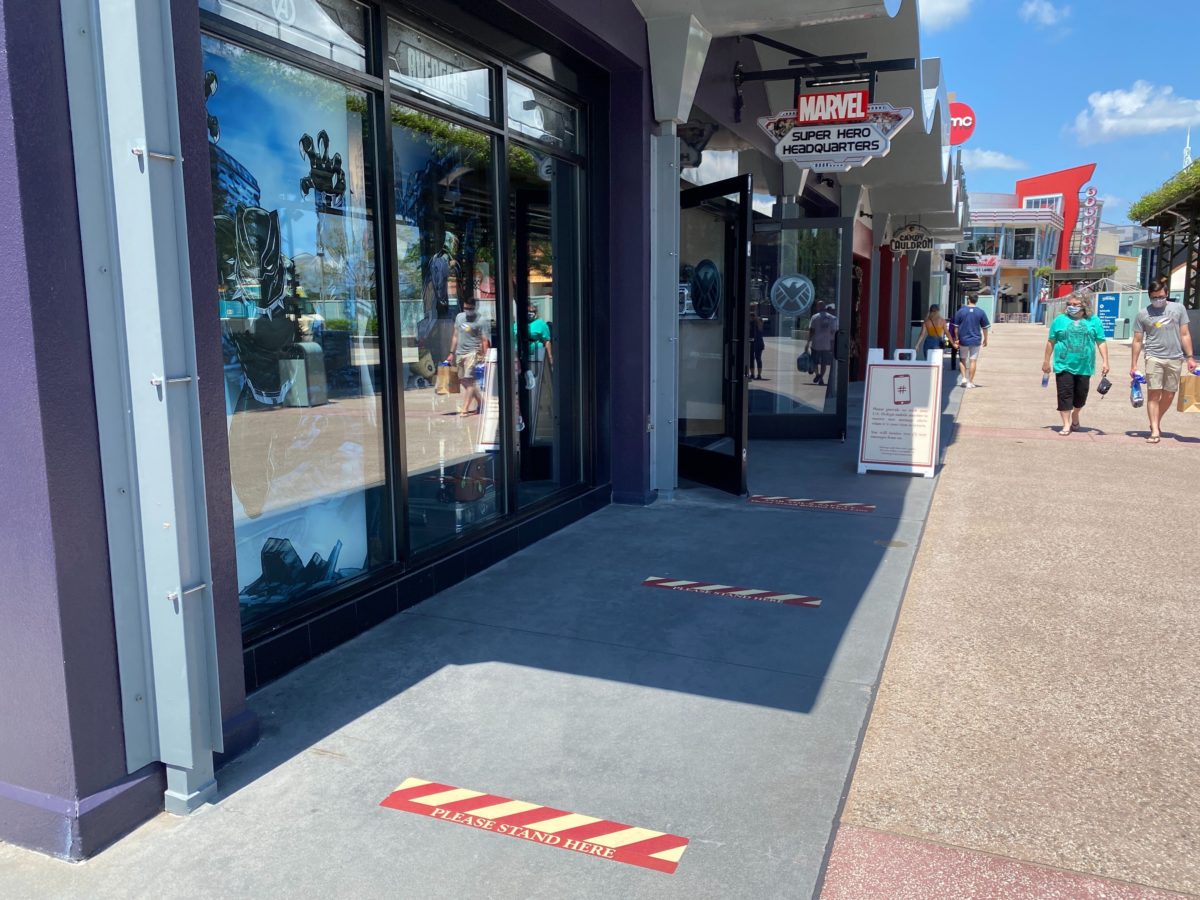 There is also an A-frame sign, similar to the ones we have seen all across Disney Springs, to remind guests of the guidelines.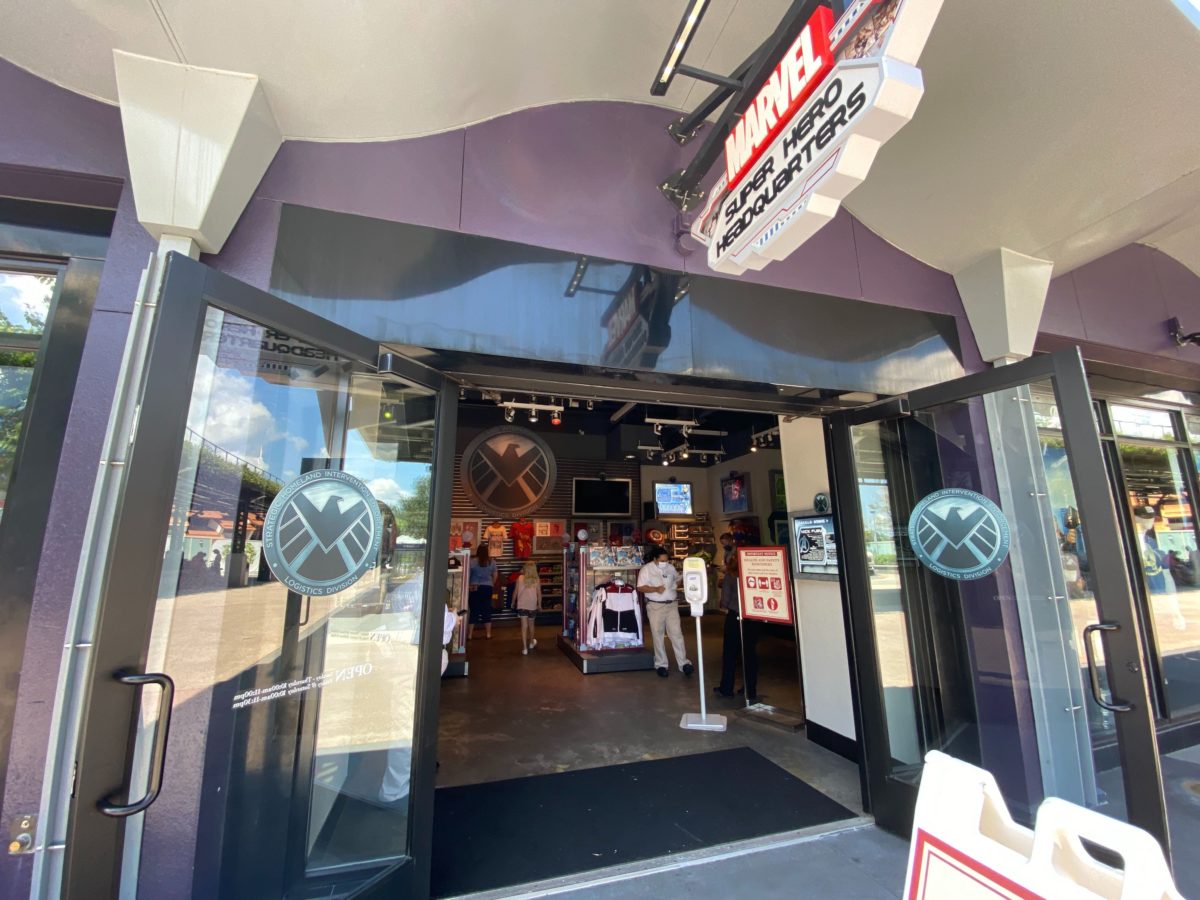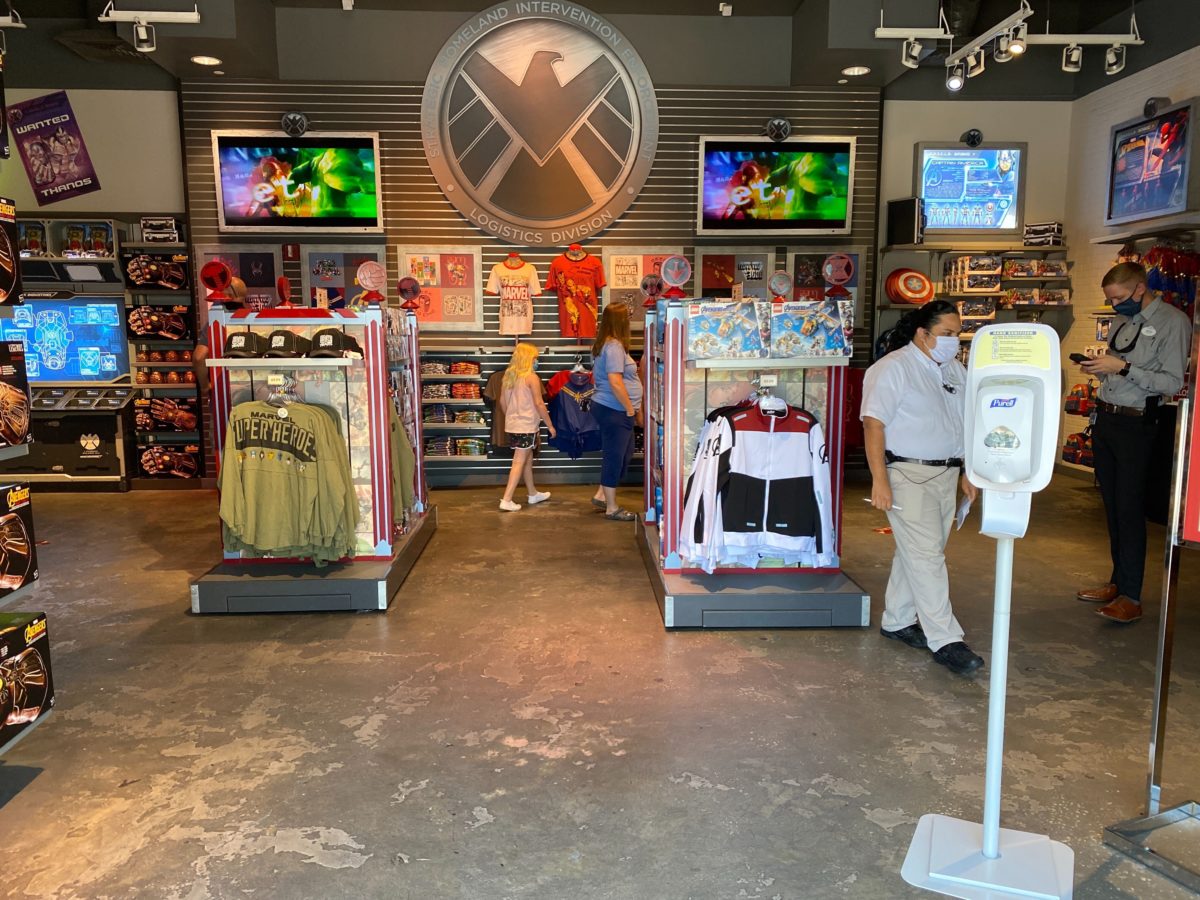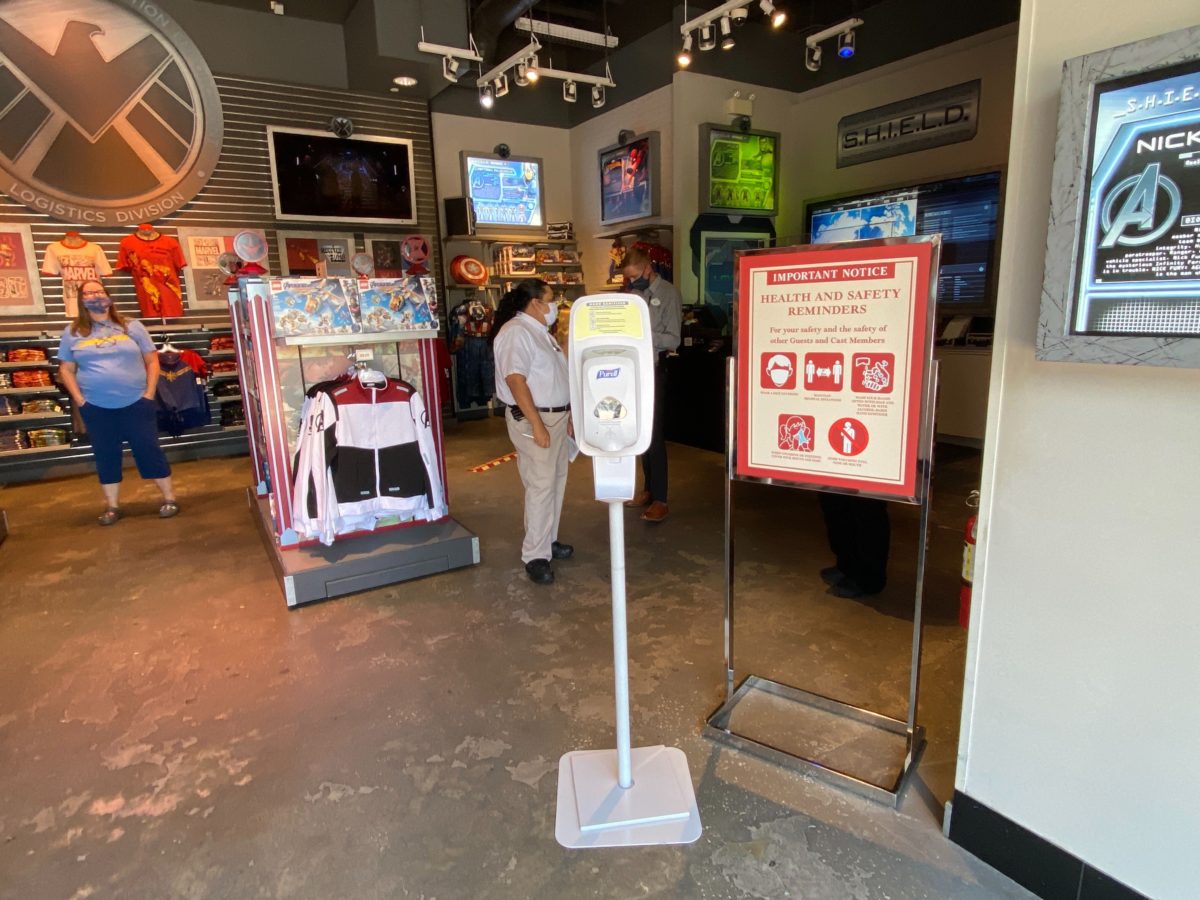 Upon entering the store, guests are greeted with a Purell hand sanitizing station, and a clear sign to once again enforce the guidelines.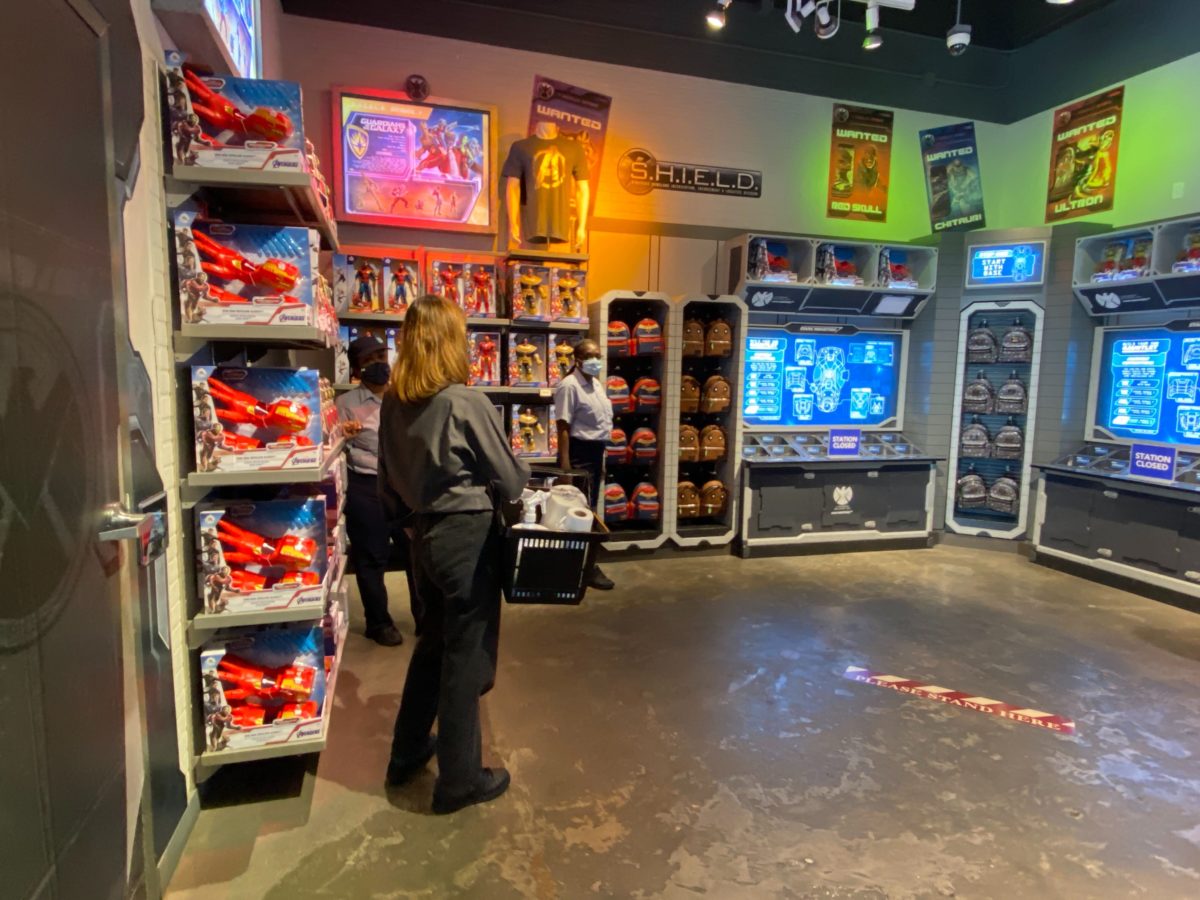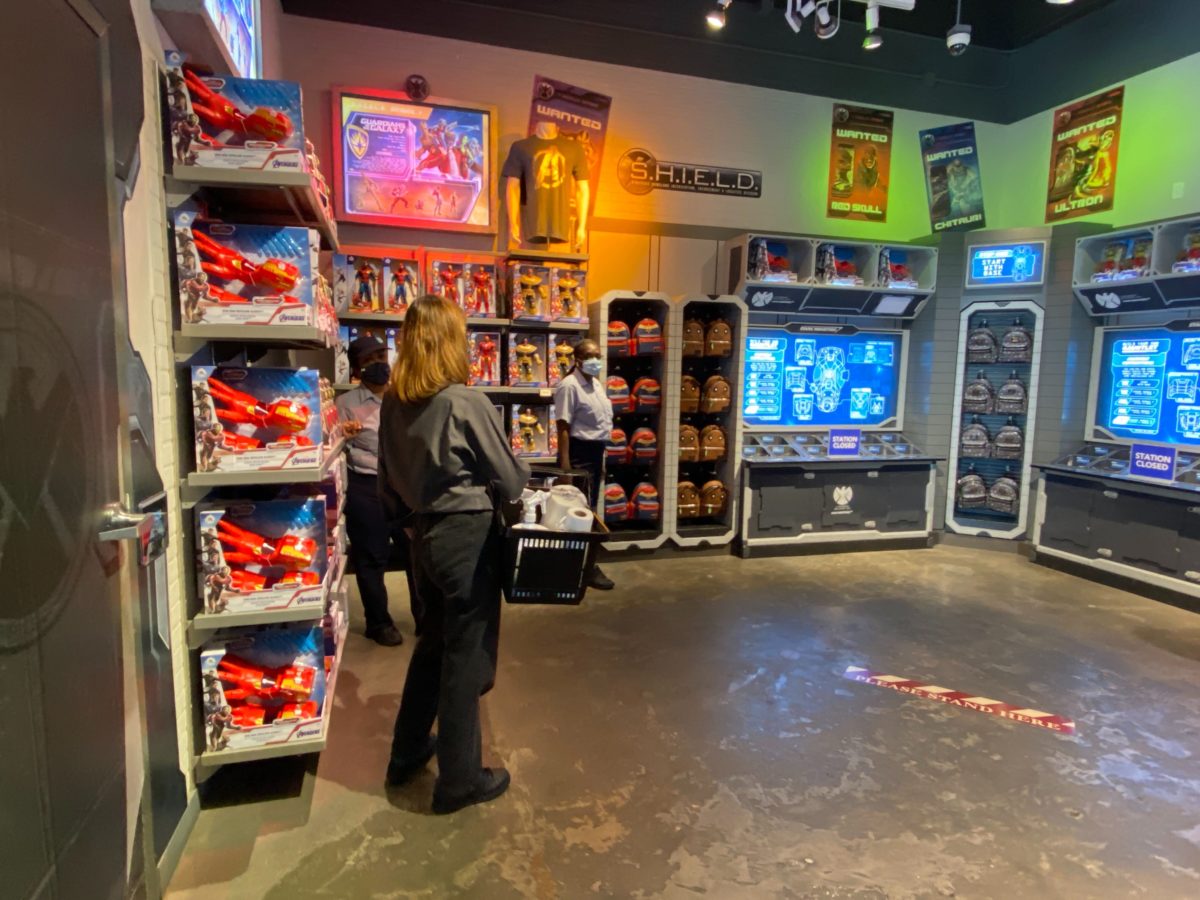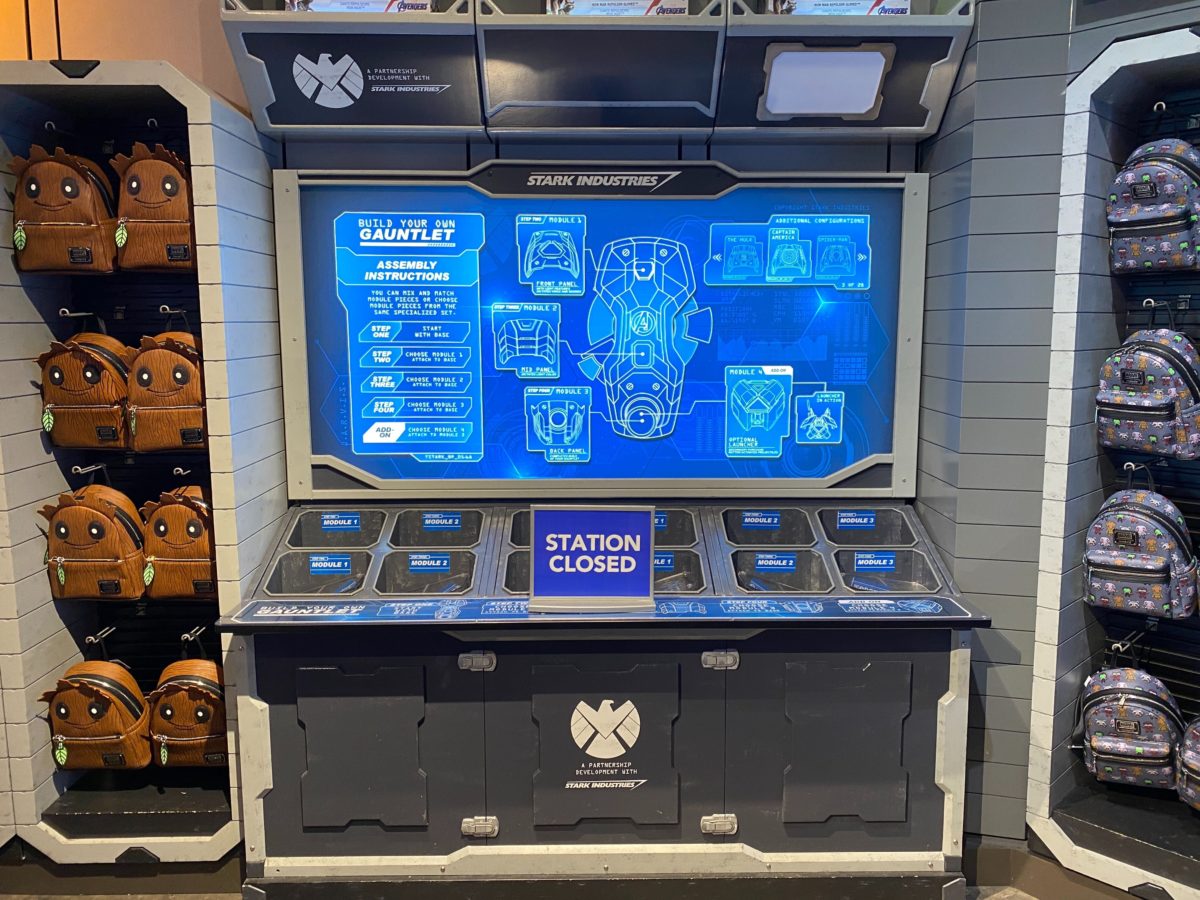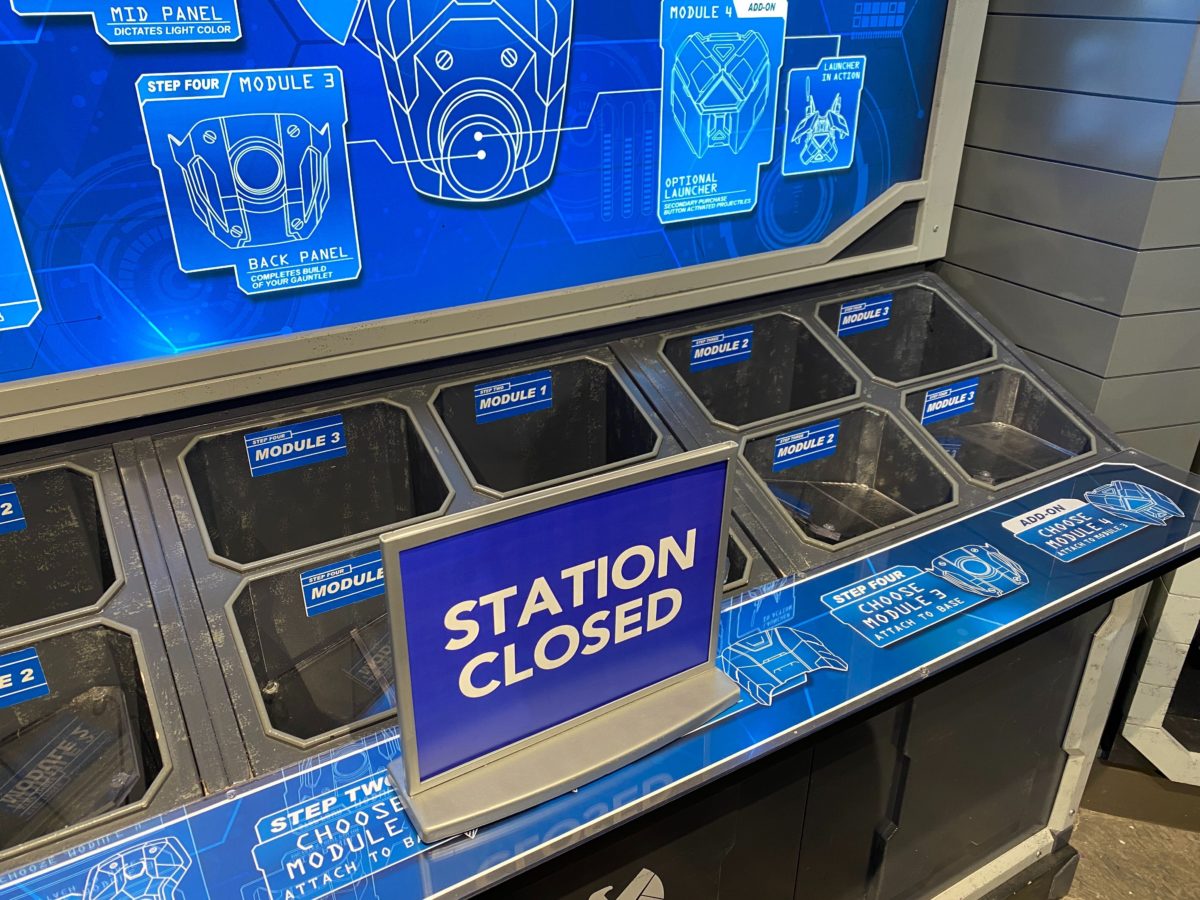 One of the most noteworthy features of the newly-reopened store is the closure of the gauntlet building station in the corner of the store. Prior to the closure, this is where guests could select their own pieces to construct their own superhero gauntlet, however to reduce contact, this option has now been removed. This was expected, particularly since the neighbouring LEGO Store had also removed all its interactive stations when it reopened back in March.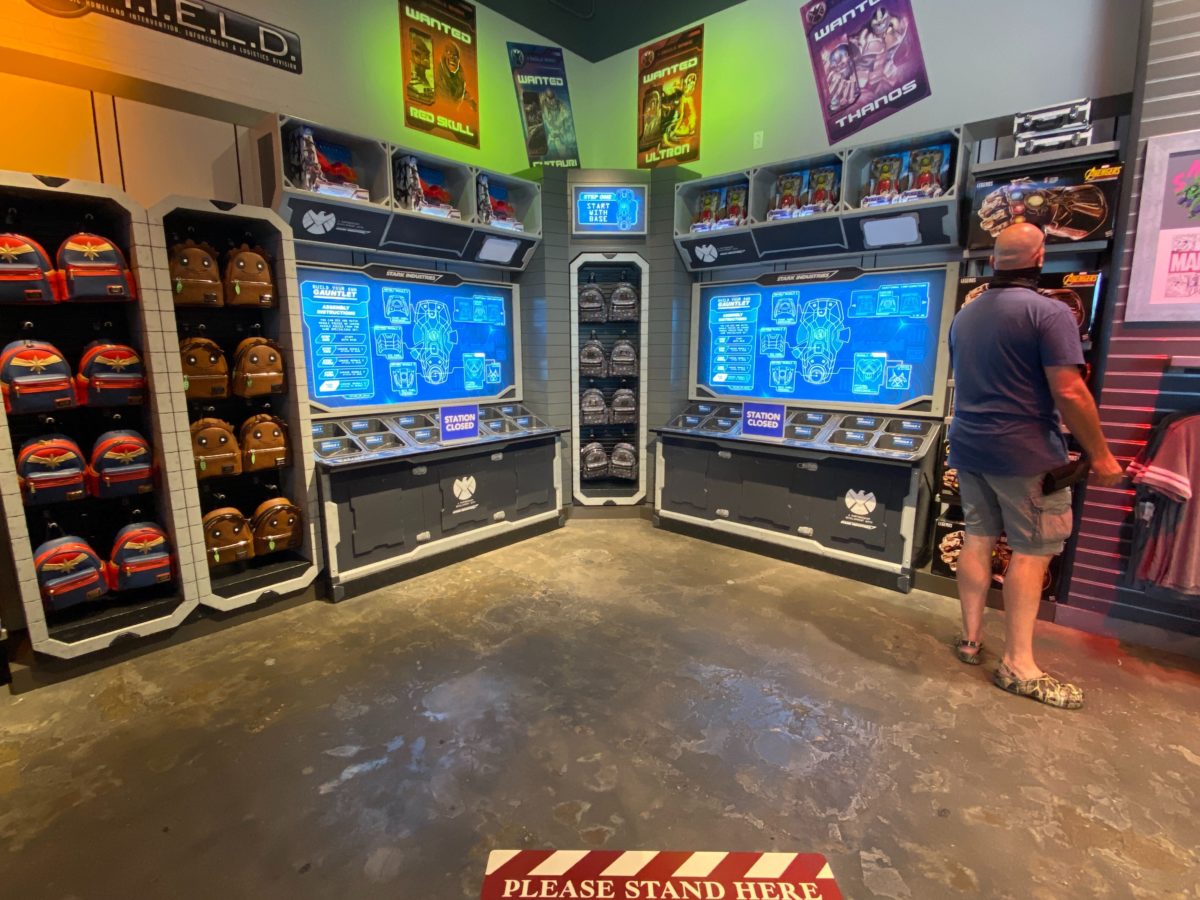 However, it is interesting to see that floor markings, identical to those in queue areas such as at registers and outside, have still been placed leading up to the gauntlet station, as if it were still open, possibly hinting at a reopening of the building stations further down the road.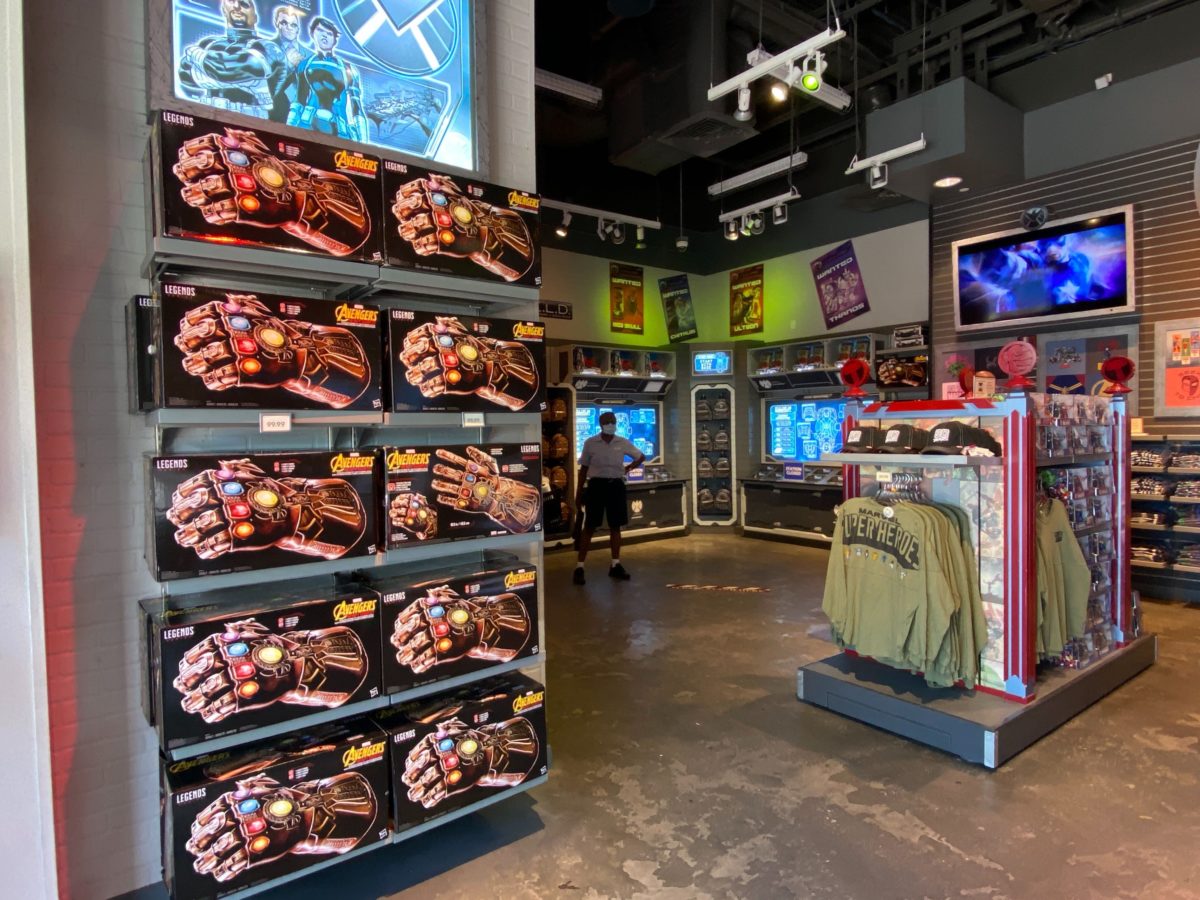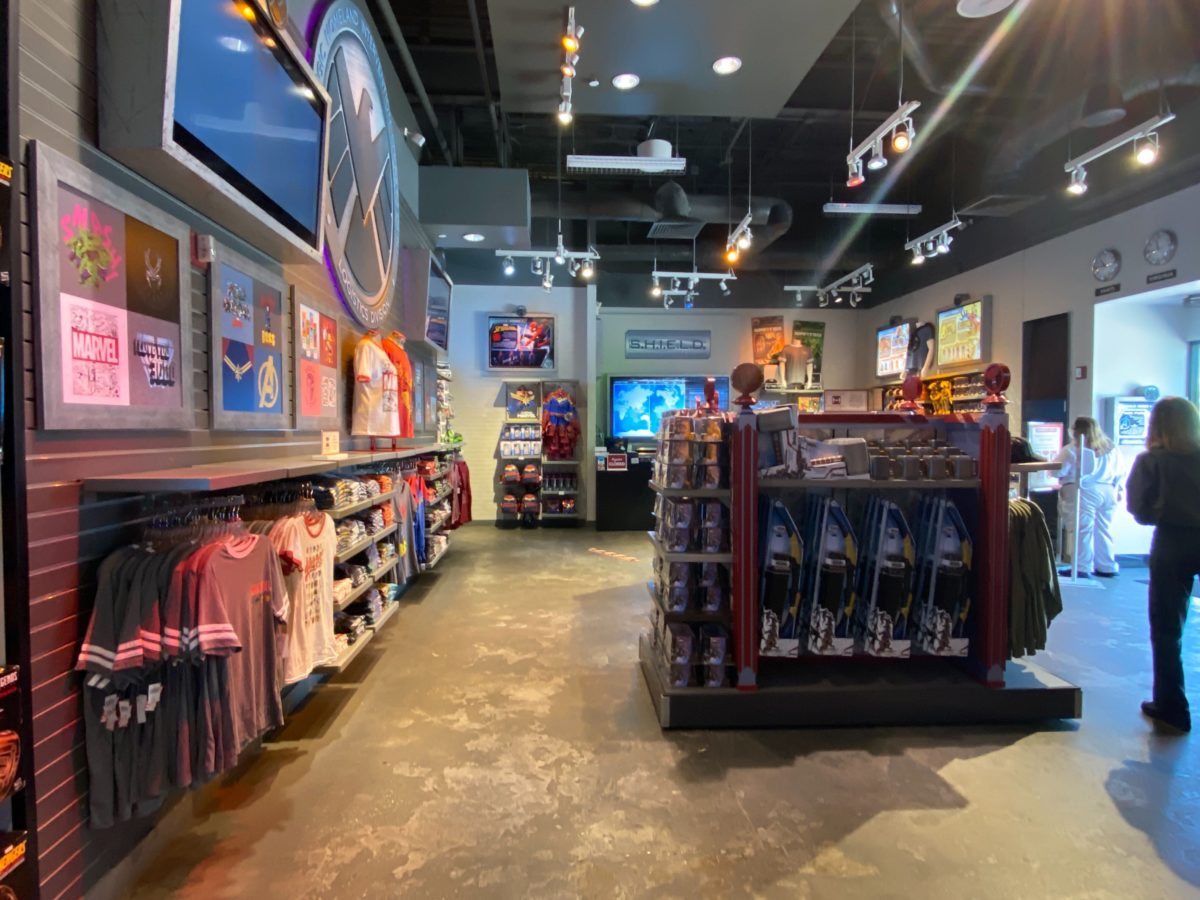 The rest of the store remains full of exciting MARVEL apparel, toys, and more.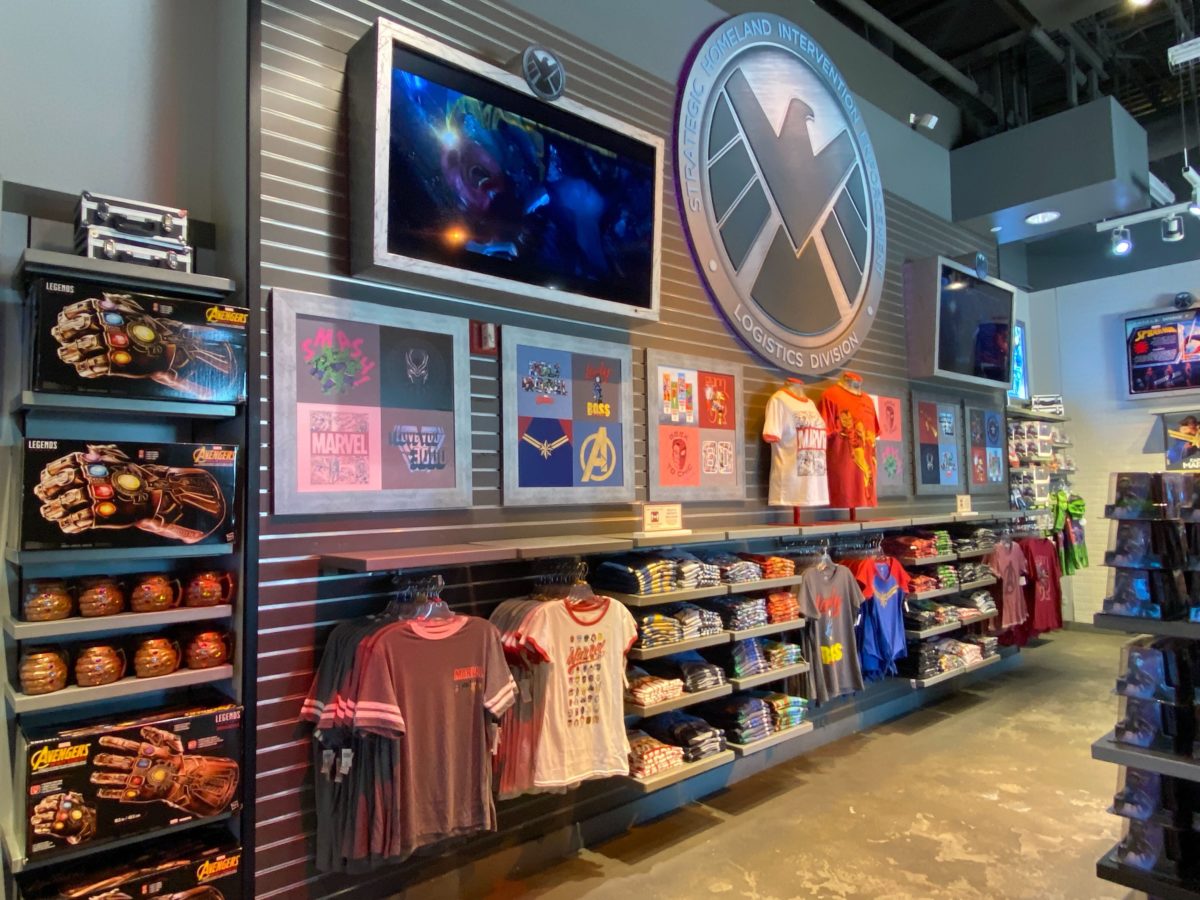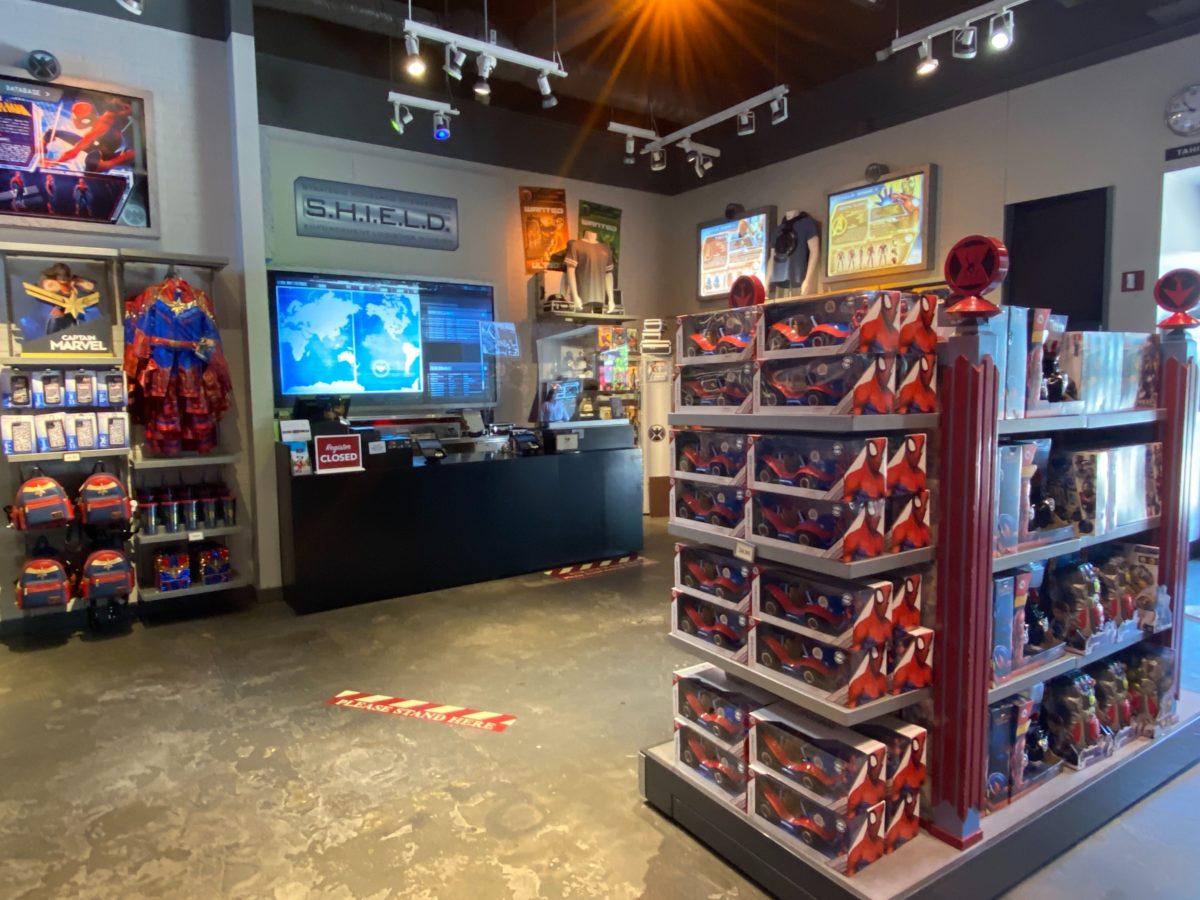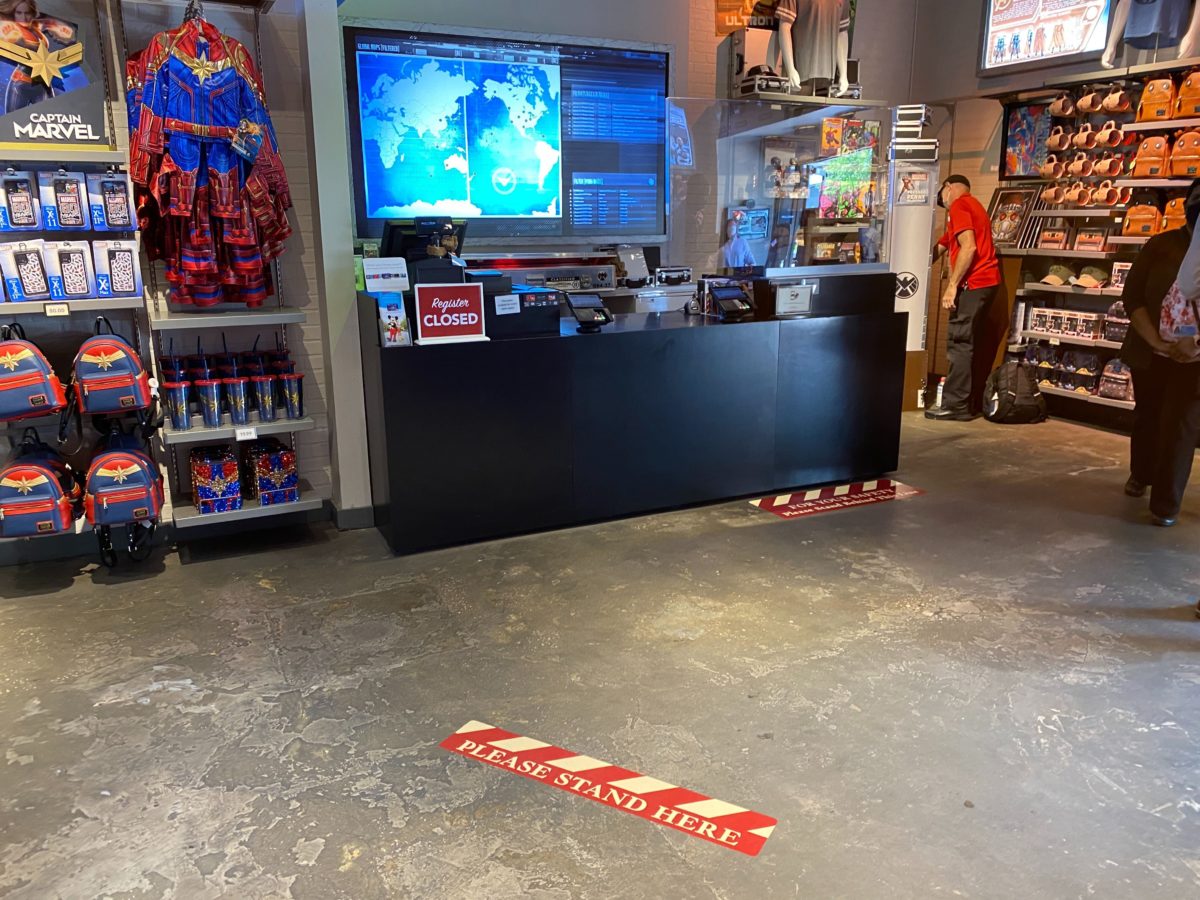 More floor markings have been added leading up to the cash register, to promote mindful queuing.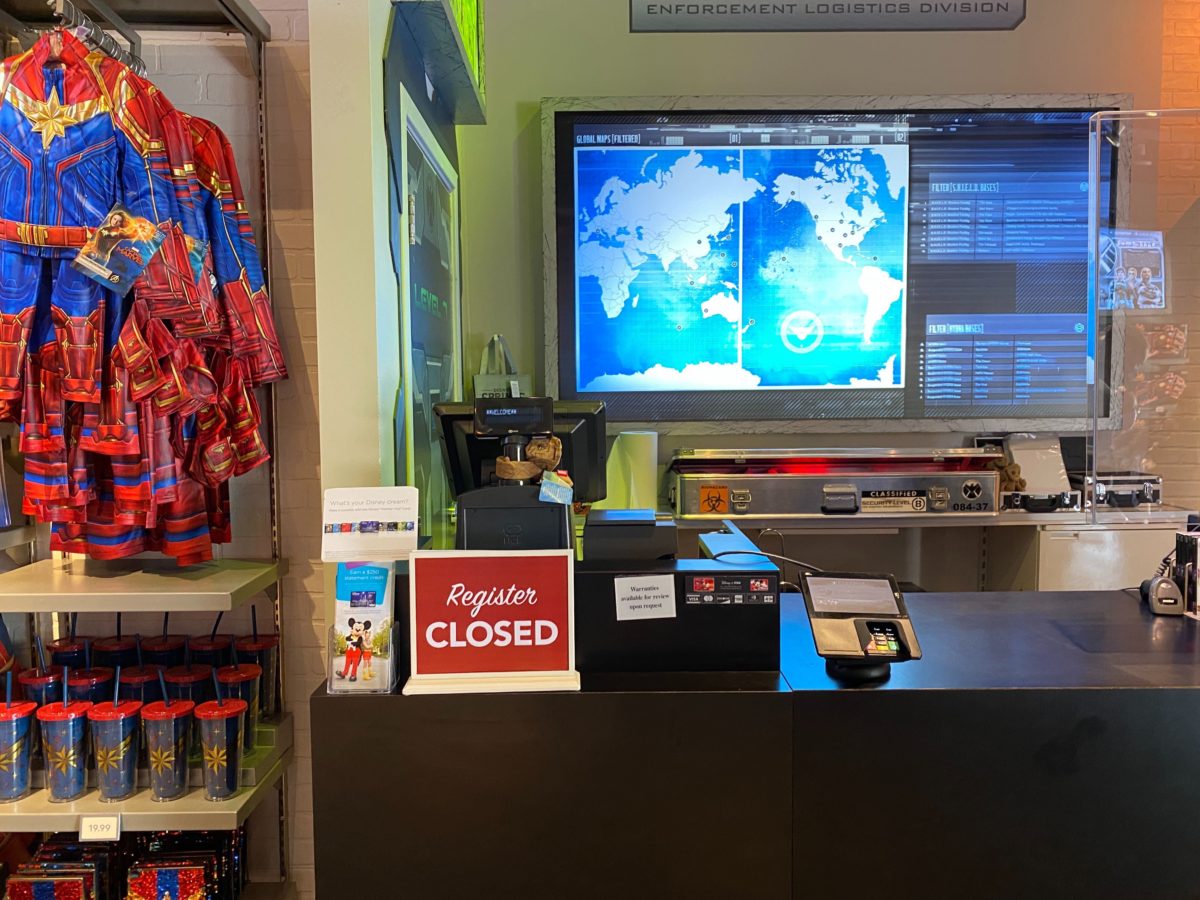 At the register, clear plexiglass screens have been installed on top of the desks, to ensure the safety of both guests and cast members. For social distancing reasons, one of the registers has been marked as closed.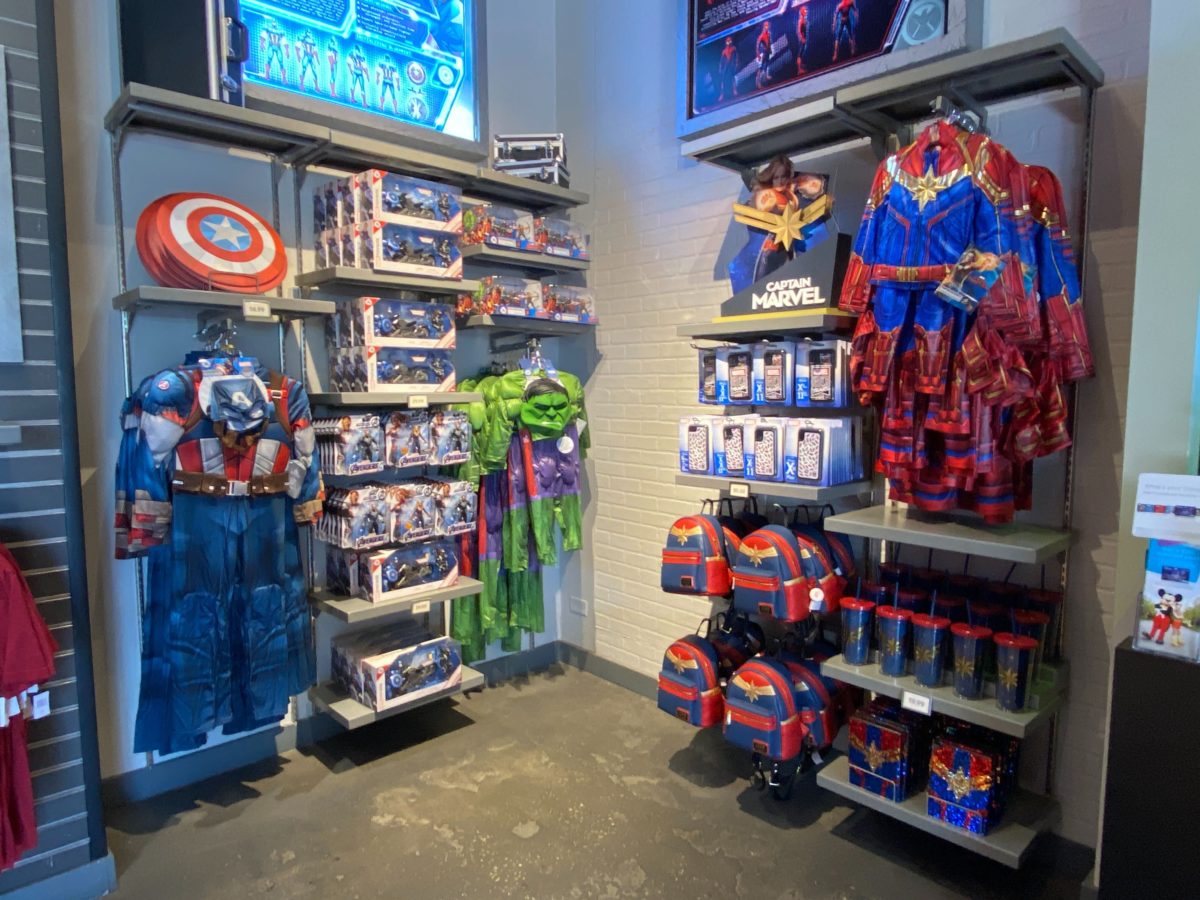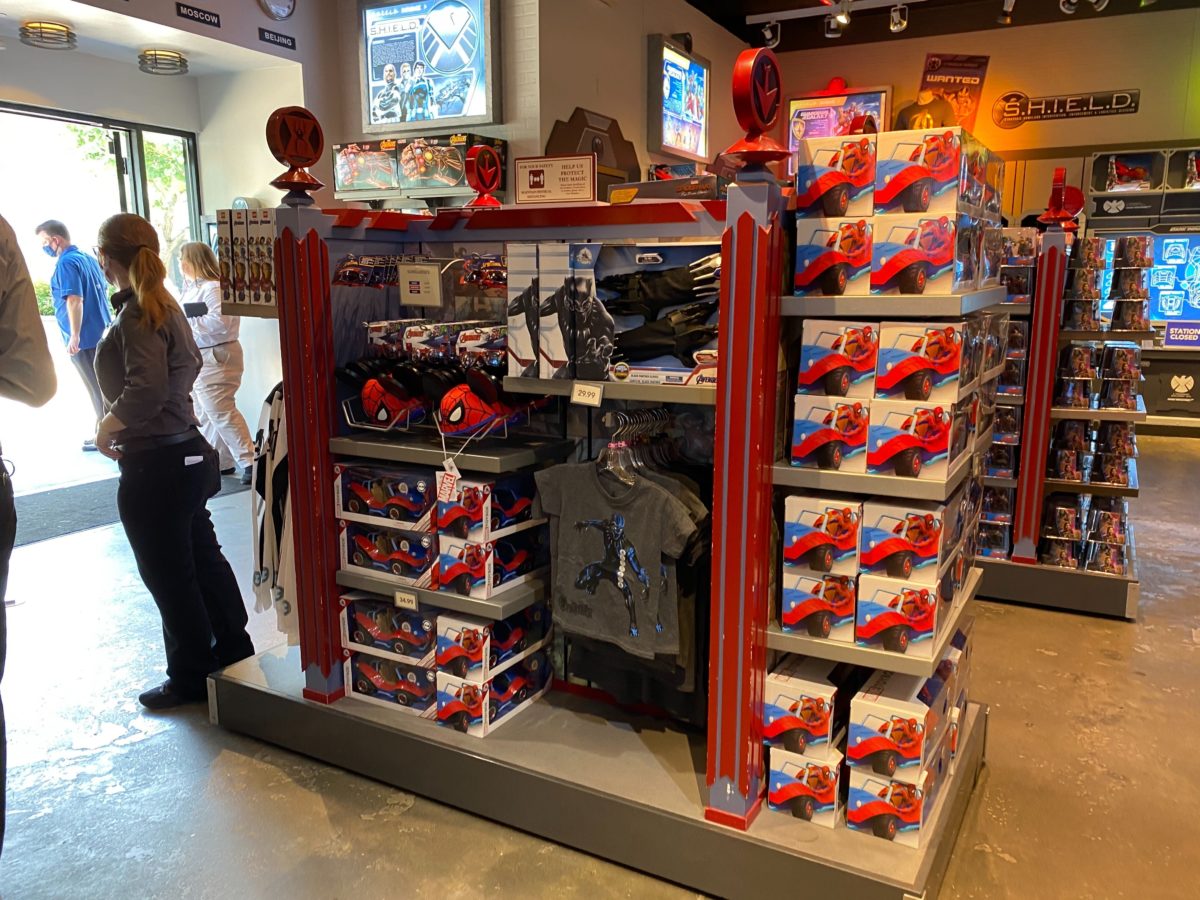 Thank you for joining us on our tour of MARVEL Superhero Headquarters at Disney Springs. For a full walkthrough, check out our video below:
If you are planning a trip to Disney Springs soon, why not check out our photo tours of all of the other newly-reopened stores, including Disney Pin Traders, Goofy's Candy Co., and DisneyStyle?