"We are worms! Worthless worms!" Pain and Panic, the famous henchmen for Hades in Disney's Hercules, are two of my favorite Disney side characters from any film. So, you can imagine how excited I was when we found these brand new novelty socks at the World of Disney store in Disney Springs today.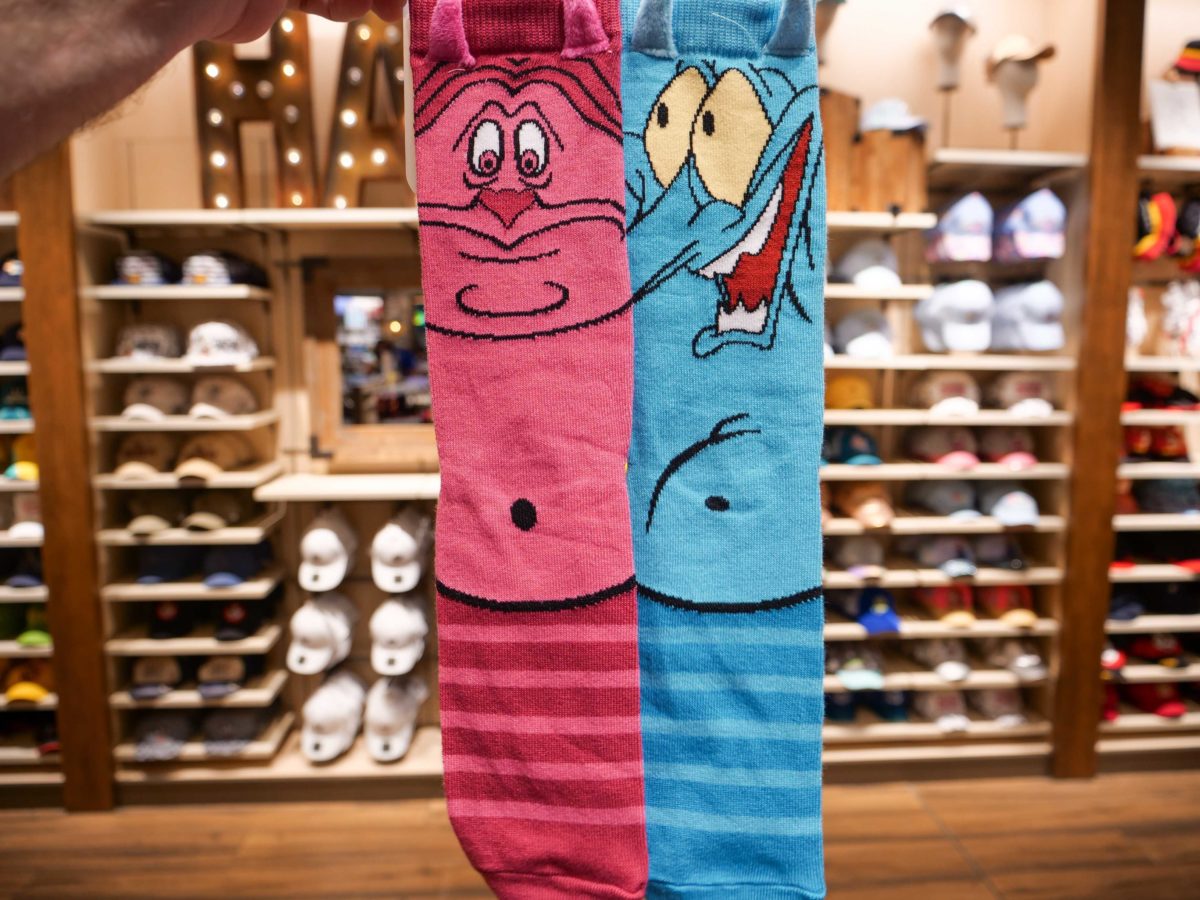 The socks are themed around each character, Pain and Panic each getting their own sock. Pain's sock features a close up of his face, which looks a bit pained (get it?) and is a bright sock with an alternating pink and red striping at the bottom. His felt horns are detached from the sock, to add a bit of texture and fun.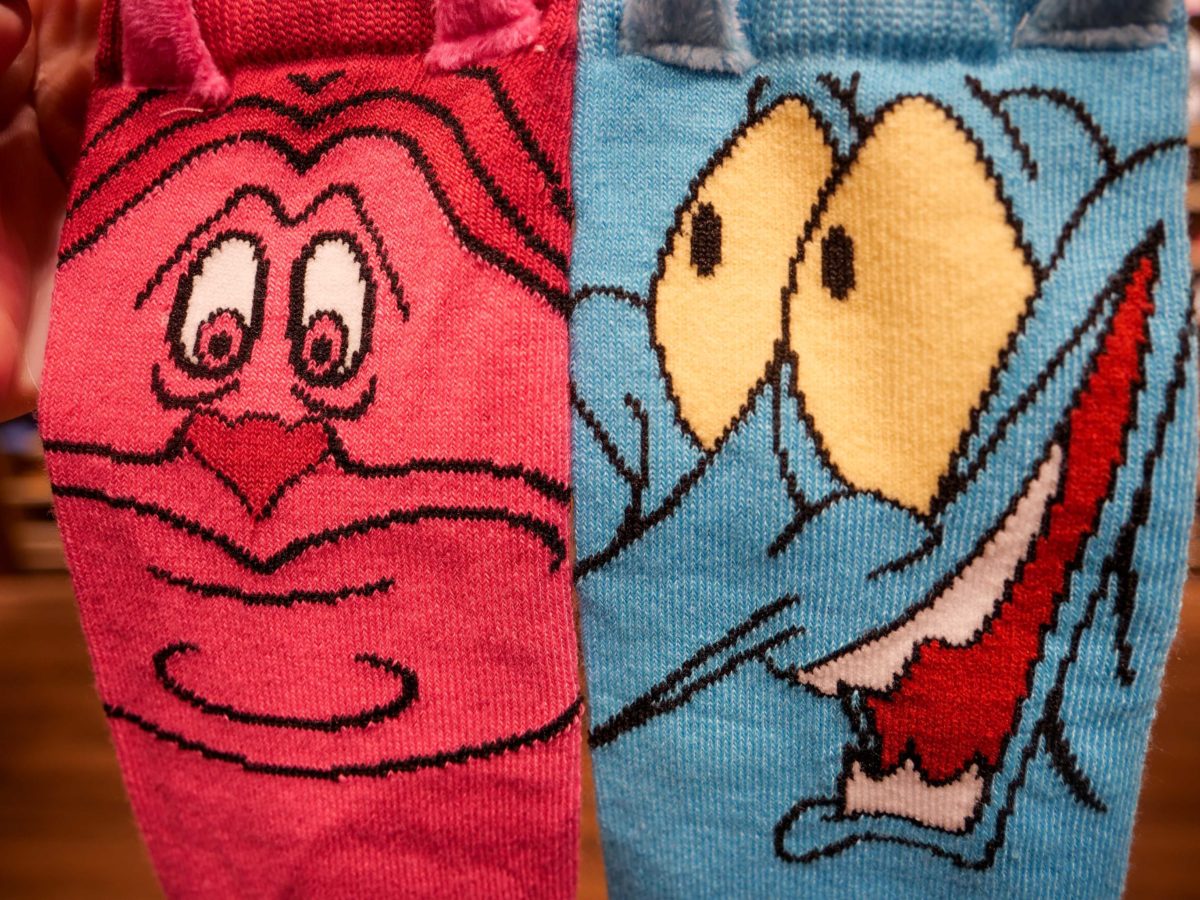 Panic's sock is a bright blue, just like his character from the movie. His facial expression on the sock is much more animated than Pain's, and when holding them side by side it looks like they could even be in conversation with each other. Just like the Pain sock, Panic's horns are detached.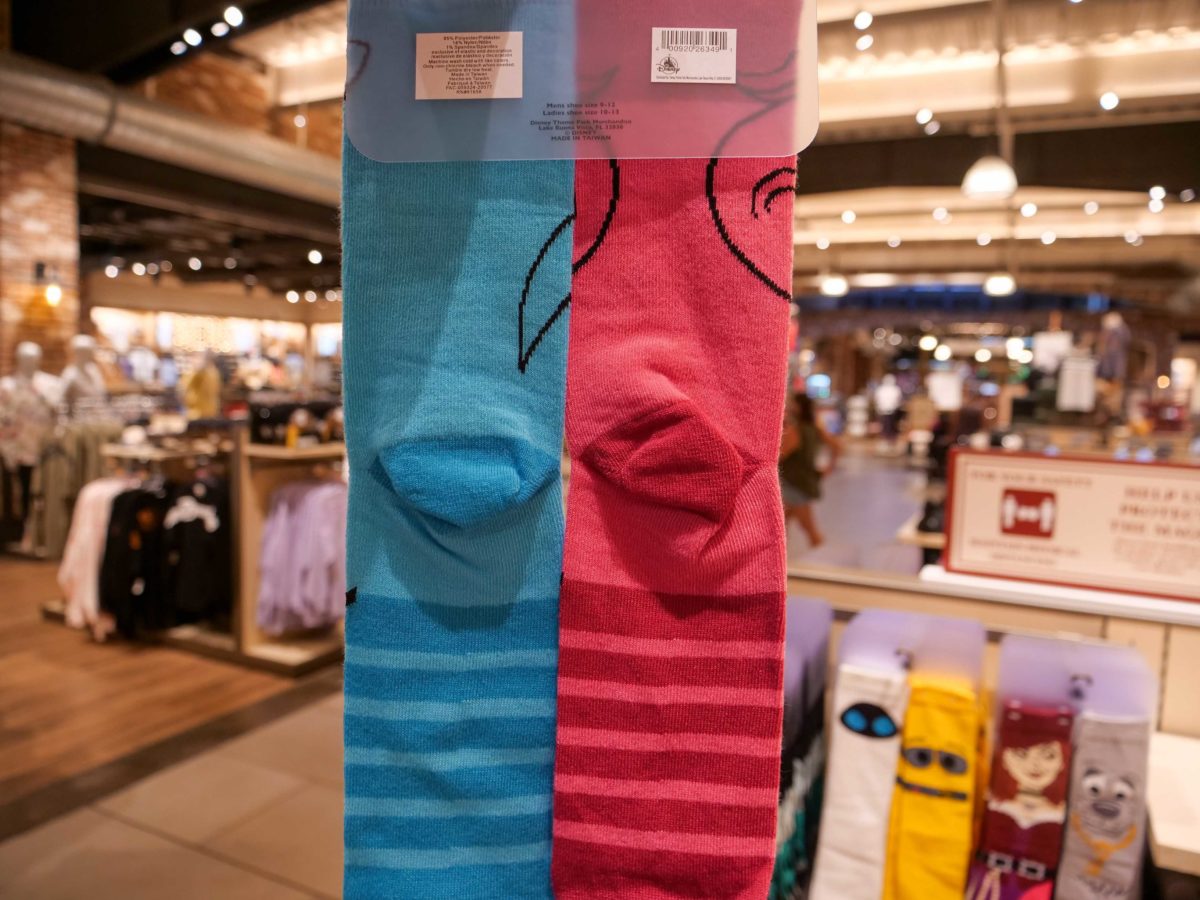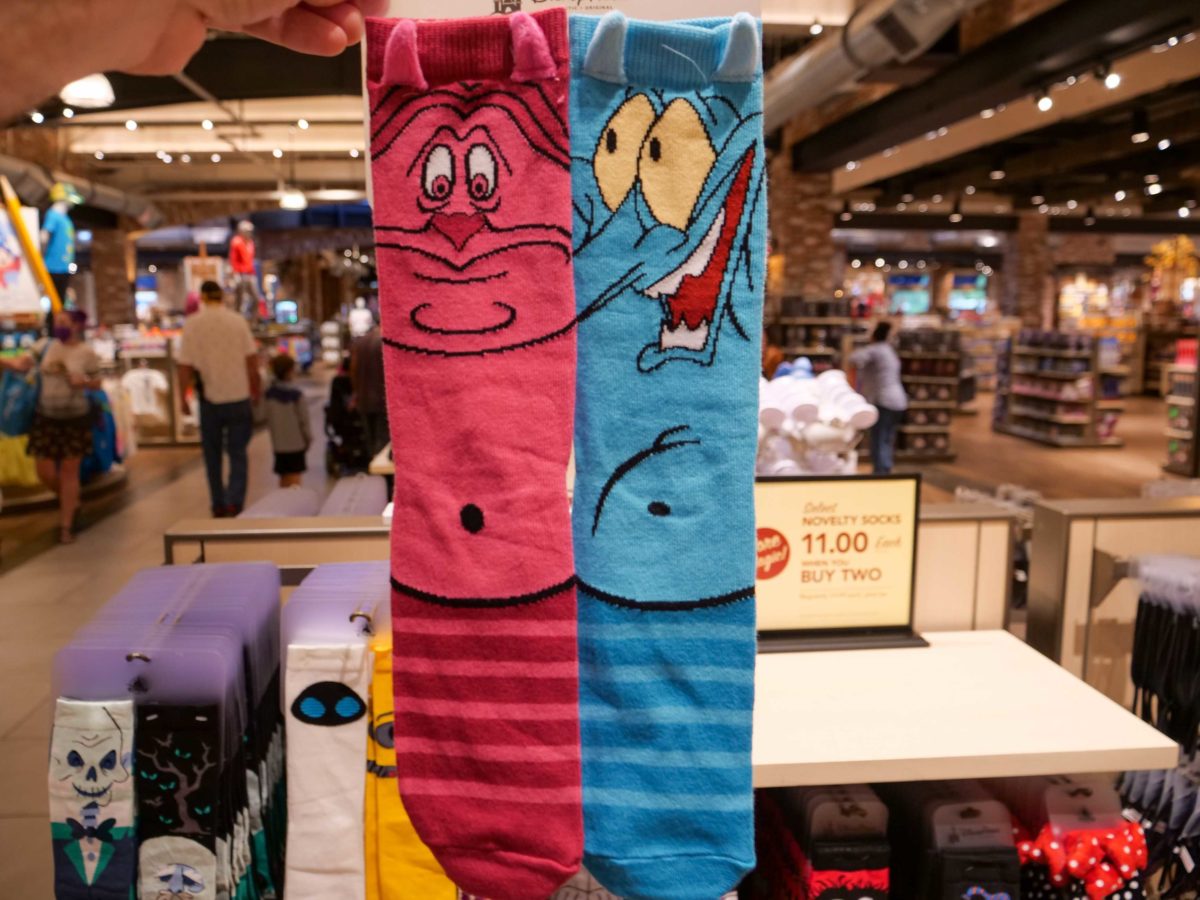 From looking at the socks, we're guessing that these should fit like a crew sock, or end up hitting around the mid-shin area.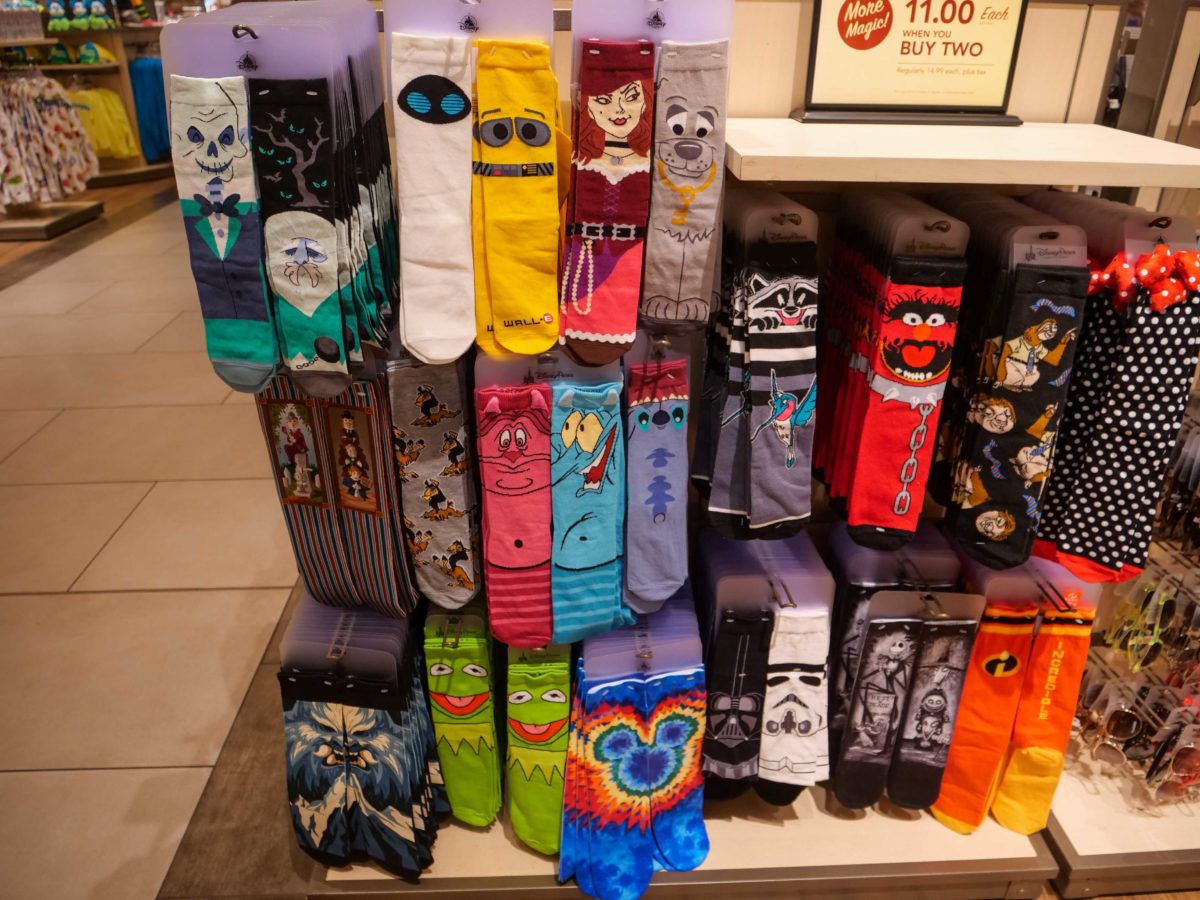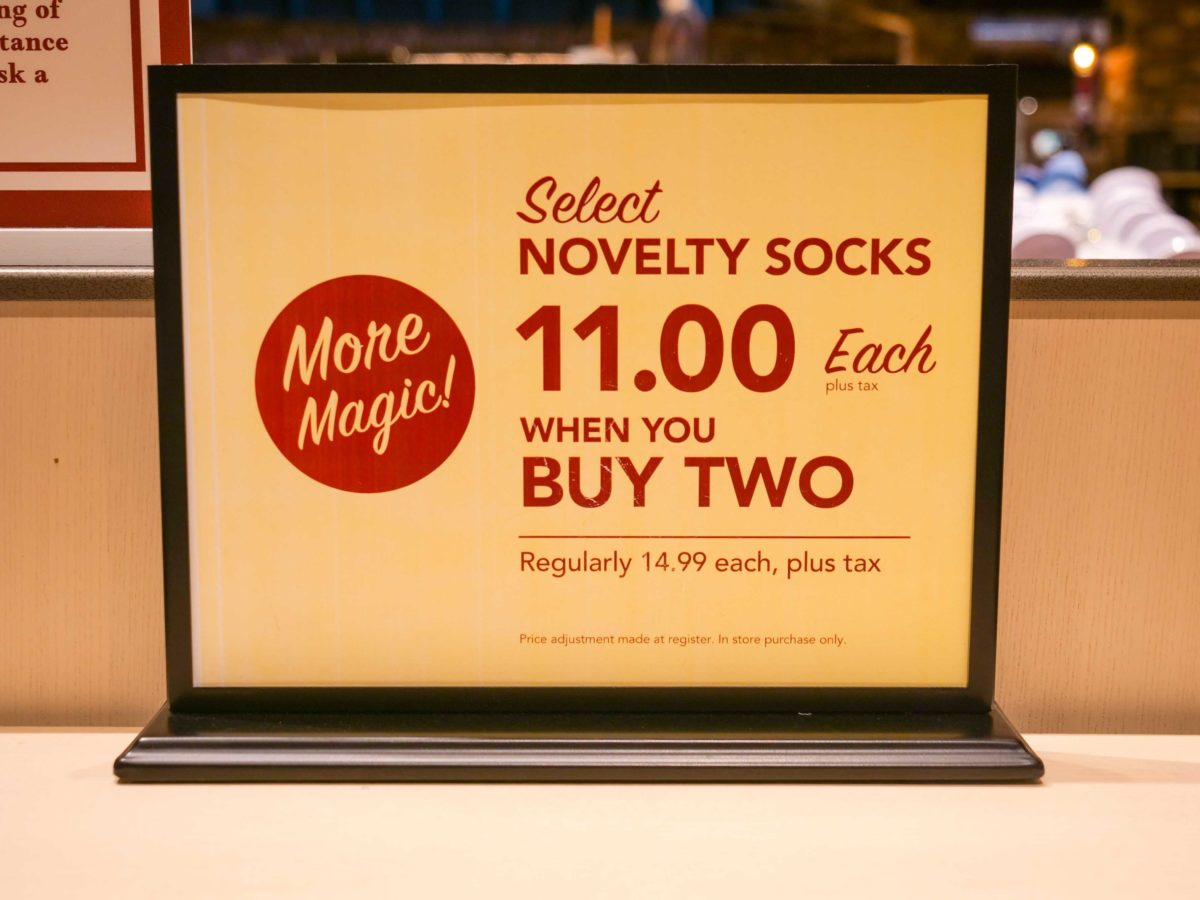 If you happen to like these socks, then you're in luck! Currently, select novelty socks are $11.00 each when you buy two. Regularly, the socks are going for $14.99, plus tax.
Will you be adding some Herculean-flair to your feet, or did another pair of socks catch your eye?